It's official – mums get less sleep than dads. A new study has revealed what mums have known since the dawn of time, dads manage to get more 40 winks than mums in those curly newborn days.
But wait, there's more. The study has also found that having a baby means you can say goodbye to a good night's sleep for the next six years. Welcome to parenthood!
Researchers at the University of Warwick studied the sleep of more than 4,500 parents who had a baby between 2008 and 2015. They found that mothers sleep an hour less than usual in the first three months after giving birth – while dads are sleep deprived of just 15 minutes. And as they study went on, they found that six years later, mums were still having 20 minutes less sleep than before baby came along. While dads were still losing out on just 15 minutes of sleep.
Yep, can totally relate – but why don't I get as much sleep?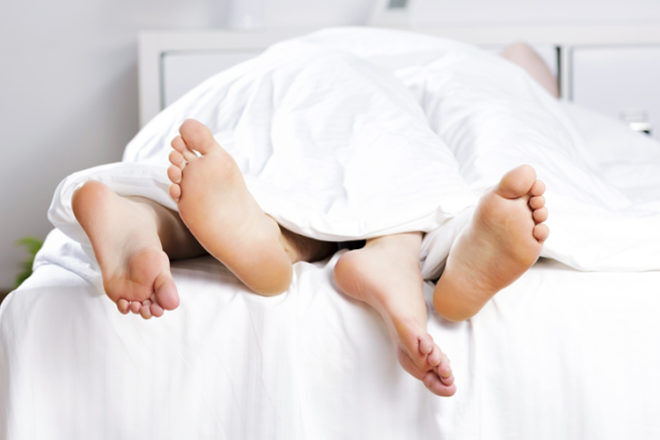 The researchers delved into the reasoning behind the drop in sleep duration for such a long period of time but said that higher household income and psychosocial factors like dual vs. single parenting didn't play a role. We all suffer from sleep deprivation after birth just the same.
"Women tend to experience more sleep disruption than men after the birth of a child reflecting that mothers are still more often in the role of the primary caregiver than fathers," explained Dr Sakari Lemola, from the Department of Psychology at the University of Warwick.
"While having children is a major source of joy for most parents it is possible that increased demands and responsibilities associated with the role as a parent lead to shorter sleep and decreased sleep quality even up to 6 years after the birth of the first child."
The study also found that first-time parents had more disrupted sleep than experienced parents, and in the first six months after birth, the sleep effects were stronger in breastfeeding mums compared to those who bottle fed.
Read next …
Need some help with sleep in your home? Here are some articles to get you on the right track:
---
Join our Pregnancy & Baby Groups
If you're expecting your own little miracle or already have a little brood, you can join one of our closed Facebook pregnancy or baby groups and talk babies 24/7 with thousands of other mums all due, or who had babies, around the same time as you.
Click below and join your group today – don't miss out!