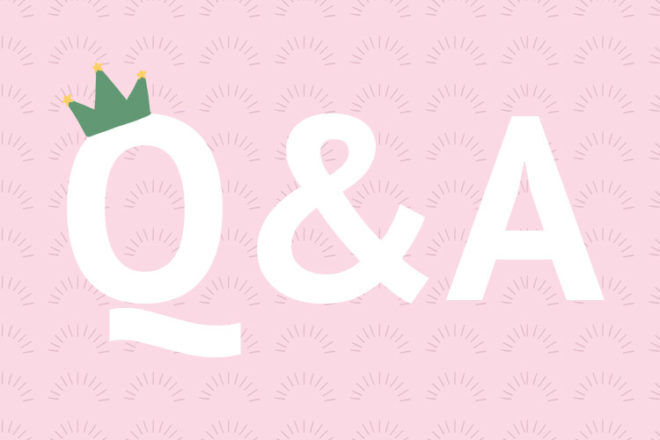 The magical 40-week mark is close, but what happens if it comes and goes with no sign of baby arriving? Mum's Grapevine expert midwife Edwina Sharrock explains.


I'm 40 weeks officially tomorrow and I have had absolutely no signs that bub is on the way at all – he seems very comfy. Just wondering how long over I can go, and if it's dangerous to go too far over 40 weeks?
A 'normal' pregnancy is considered anywhere from 37 to 41 weeks, although some pregnancies can be up to 42 weeks. It's important to remember that pregnancies naturally vary in length and that working out due dates is not an exact science. Only three to five per cent of babies arrive on their actual due date, so there can be lot of variation in between! If you want to find out more about all the key dates in pregnancy, including how to estimate your due date, check out this post here which outlines everything you need to know.
What happens if I go over 40 weeks?
From approximately 38 weeks, the placenta can naturally start to deteriorate. This may mean that your baby isn't receiving enough oxygen. In addition to more regular check-ups as your due date approaches and passes, there are a number if tests that your healthcare provider can carry out to ensure that you and your baby are OK. Tests include:
Additional ultrasound scans
Fetal heartrate monitoring
Monitoring baby's movements
There is no blanket rule that it is dangerous for you to go over 40 week's gestation. Many healthy babies are born at 40, 41 and 42 weeks. As your due date approaches and, if and when it passes, it's important to communicate openly with your healthcare provider. Ask questions and share any concerns that you may have. If everything is tracking well for you and your baby, you may decide to let nature run its course and let bub arrive in their own time.
If you are overdue and there are any concerns for you or your baby, your healthcare provider will discuss options with you including various induction methods.
As with anything related to pregnancy, every mum and baby are different. Get educated and understand what's happening to your body and what your options are. That way you can make an informed decision about what's best for your unique circumstances.
Read next …
If you're keen to get your baby moving the natural way, take a look at these ideas:
If you have more questions, why not join one of the closed Mum's Grapevine pregnancy groups on Facebook? You can talk 24/7 with thousands of other mums all due around the same time as you.
Click below and join your group today!
Edwina Sharrock is a registered midwife and mother of two. She's also the founder of Birth Beat – an online antenatal course that is simple, easy and convenient to watch from the privacy of your home. Birth Beat includes prenatal yoga, a complete prenatal course, plus breastfeeding, sleep and settle. All delivered to you in easy to watch videos.