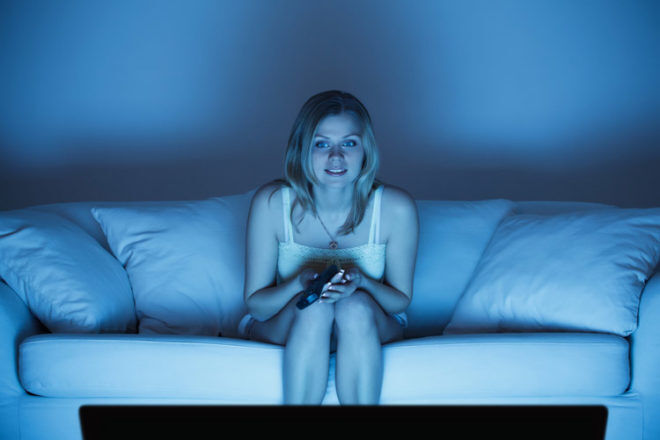 There's nothing quite like bingeing on your fave TV series until your eyes can't stay open, we've all done it because #mumlife. New series are released every week, but there are a few essentials that need to be on your TV series must-watch bucket list.
We took a straw poll at Mum's Grapevine HQ, and asked the thousands of mums in our Pregnancy and Baby Groups, and came up with a list of the best 52 TV series to watch before you die. You're welcome.
Top TV series to watch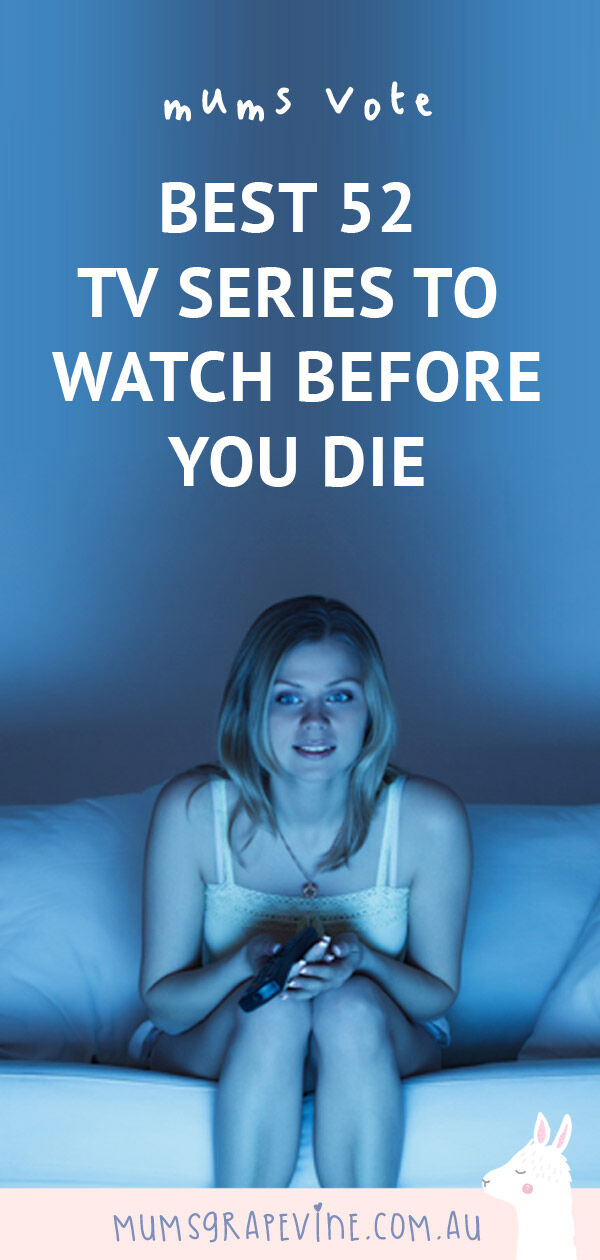 There are some modern classics, some oldies and some that are simply a rite of passage if you're a true TV addict. Here are our top TV series to watch before you leave this planet.
1. Breaking Bad (2008-2013)

This gem often tops the 'best series of all time' lists, and it's not hard to see why. High school chemistry teacher Walter White is dealing with setback after setback in his life, and then learns he has terminal cancer. So he decides on a new career path to make enough money to take care of his family. What does he choose? Meth producing.
---
2. Game of Thrones (2011-2019)

Kings, queens, knights, dragons, ambitious men, equally ambitious women, supernatural themes, epic battles with a strong overtone of Medieval. It's a head-spin of incredible imagery and powerful storytelling. The battle for the Iron Throne underpins this incredible series.
---
3. Outlander (2014- )

Time travel, a sizzlingly hot red-head Scot and sex-scenes that are equally blazing, it's the series that's captivated audiences. British Army nurse Claire Randall takes a second honeymoon with her husband Frank, only to be transported to 1743. She's forced to marry Jamie Fraser to survive, and she becomes caught between two worlds and two loves.
---
4. The Sopranos (1999-2007)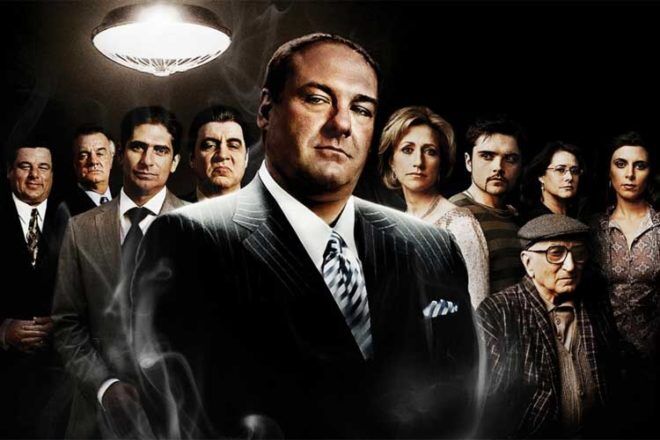 Another contender for the best TV series of all time, this series gave a glimpse into the murky yet glamorous world of the mob. New Jersey Mafia boss Tony Soprano juggles life as a father, husband, lover and mob boss.
---
5. Dexter (2006-2013)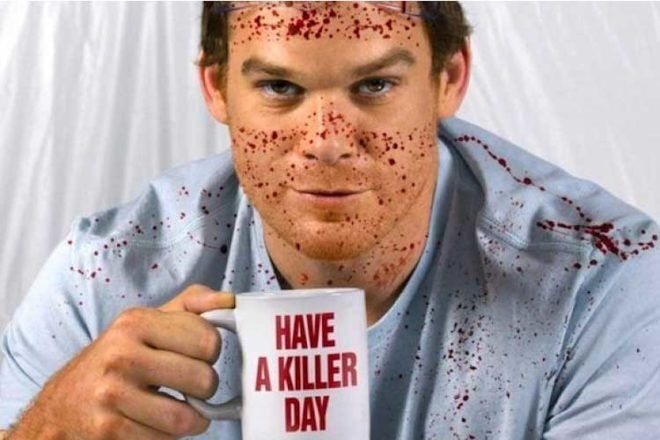 Dexter Morgan is a blood splatter expert who has a rather huge secret. Not only does he solve murders, but he commits them too. The Miami serial killer justifies his bloodthirst by only killing those who are guilty. And he's incredibly adept at leading a double life.
---
6. The Walking Dead (2010-)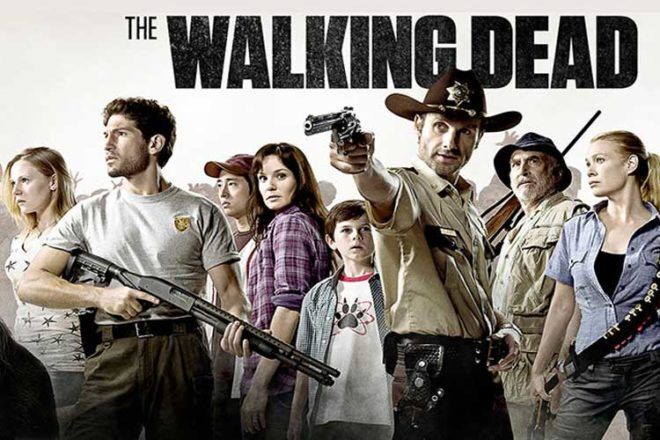 When the zombie apocalypse does finally come, it's police officer Rick Grimes who leads the charge to save his family, and unwittingly becomes the leader of a group searching for safety. A heart-thumping glimpse into what becomes of human nature when survival is all that matters.
---
7. Downton Abbey (2010-2015)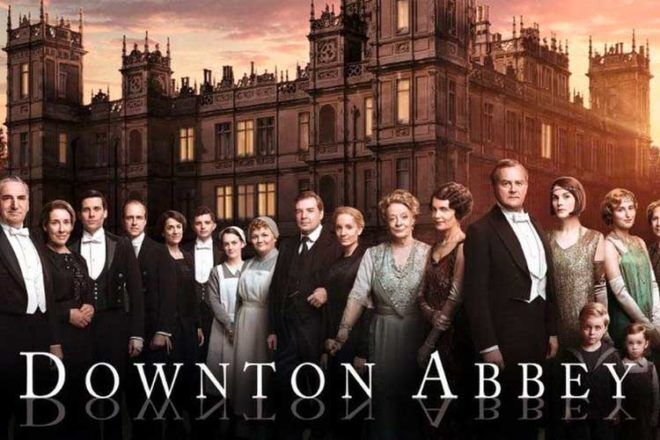 The sinking of the Titanic puts the future of the Crawley family's Edwardian country house on shaky ground. A historical drama beautifully filmed, with major moments in history mapping out the family's storyline.
---
8. Sex and the City (1998-2004)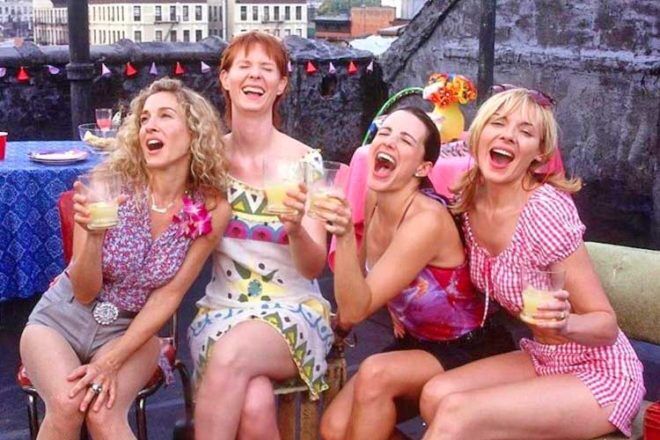 Sex columnist Carrie Bradshaw and her friends navigate their way through the curly days (and years!) of dating in New York City. One of those series that you're bound to watch more than once.


---
9. True Blood (2008-2014)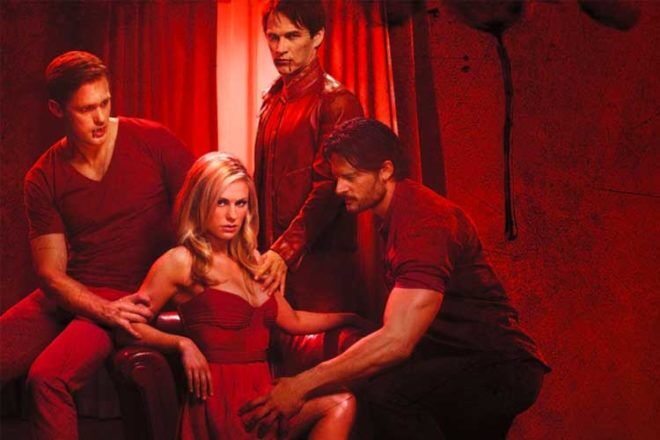 Sookie Stackhouse can read people's minds, which gives her a certain quirk-factor, but when she begins dating vampire Bill Compton her strange reputation takes a whole different turn. Bill isn't the only ancient vampire making a comeback – the invention of synthetic blood means vampires can now live without snacking on people.
---
10. The Handmaid's Tale (2017-)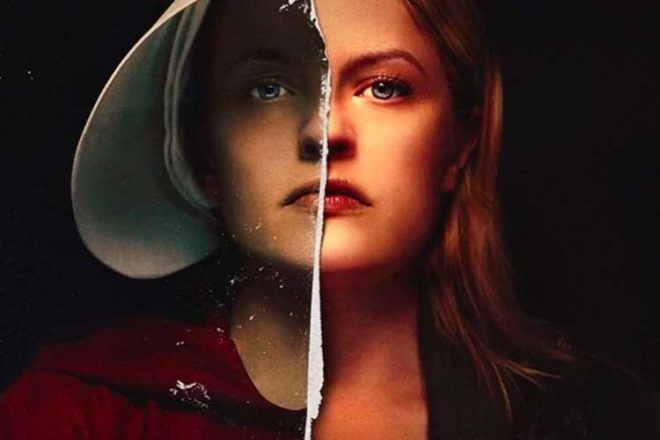 An eye-opening series based on Margaret Atwood's novel, the story unfolds in Gilead, which used to be part of the US, but is now ruled by fundamentalists. Women are not equal, they are 'owned' by the state. But environmental disasters have impacted on the fertility of women.  So those women who can still have children are forced into sex and childbearing for those ruling.
---
11. The Big Bang Theory (2007-)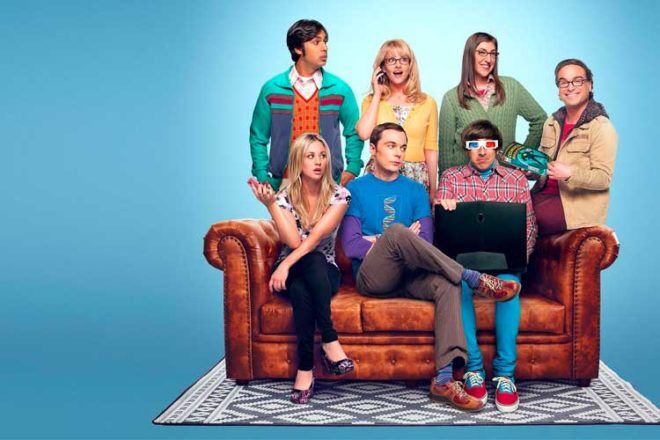 Socially awkward, but genius-smart, Leonard and Sheldon are best buddies and roomies who are clueless when it comes to women. Enter their new neighbour, gorgeous aspiring actress Penny and life is about to get interesting.
---
12. Lost (2004-2010)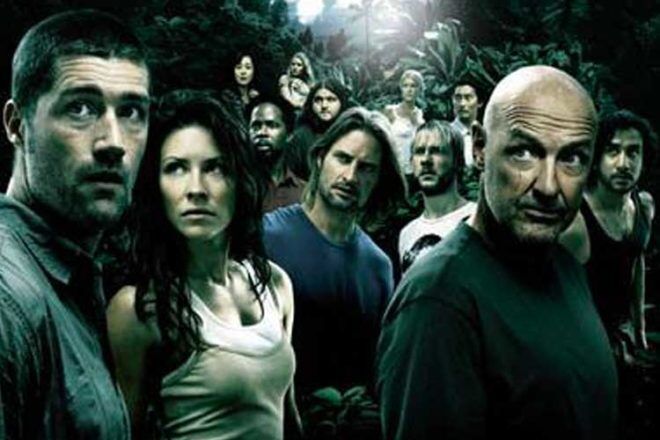 Survivors of a doomed flight fight for survival on a mysterious island. Each has secrets they're harbouring, as does the island they now call home.
---
13. Arrested Development (2003-)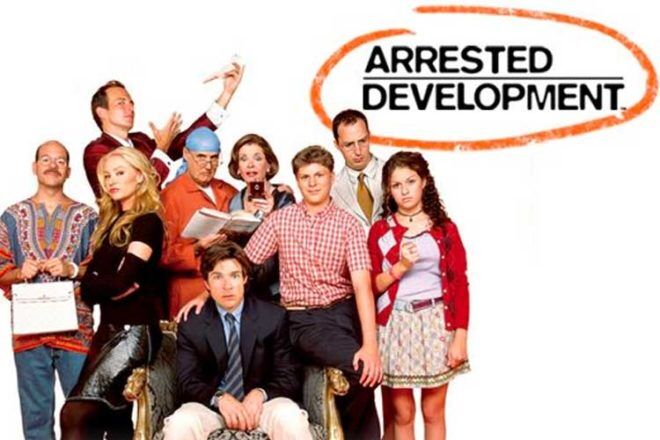 After his dad is sent to prison, Michael Bluth has to stay in Orange County and head up the family business. An eccentric, spoilt and dysfunctional family tries its best to make the job as difficult as possible.
---
14. Sons of Anarchy (2008-2014)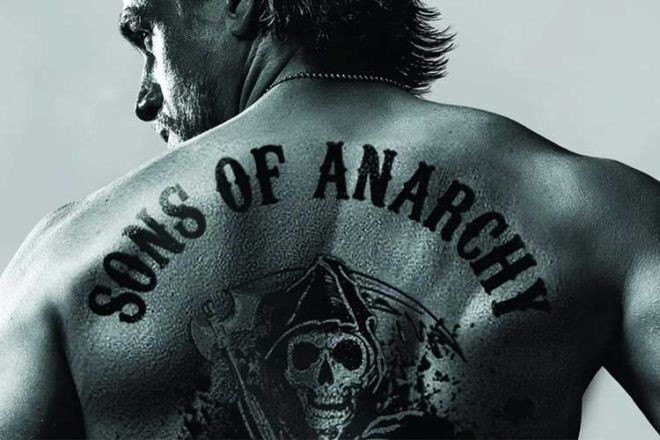 Jax Teller is torn between his duties as a single dad and his other family, an outlaw motorcycle club. The Sons of Anarchy keep their town drug-free but rake in the cash dealing in illegal firearms.
---
15. House (2004-2012)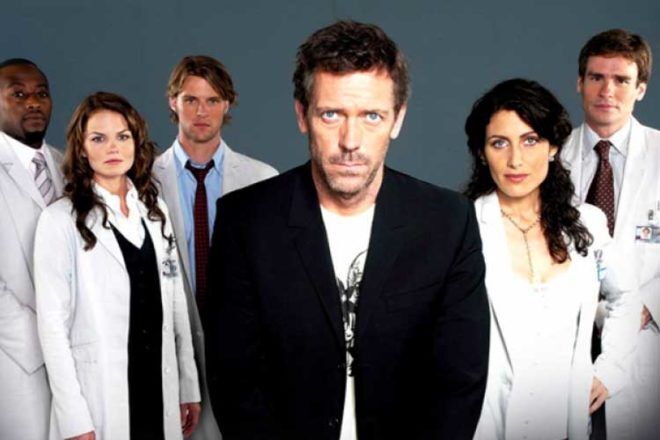 Dr Gregory House is all about solving medical mysteries, and his genius mind is brilliant at it. An infectious disease specialist, a brash and at time abrasive House and his team work on diagnosing what others can't.
---
16. The Crown (2016-)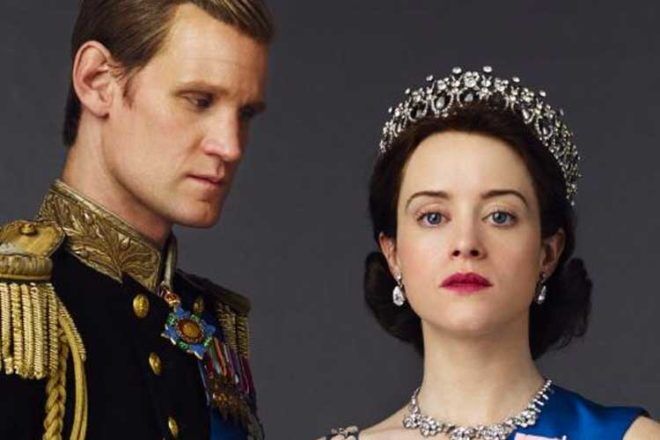 A chronical of the life and times of Queen Elizabeth II from the 1940s through to the modern era. A fly-on-the-wall glimpse into a world so many of us are fascinated with.
---
17. The Haunting of Hill House (2018-)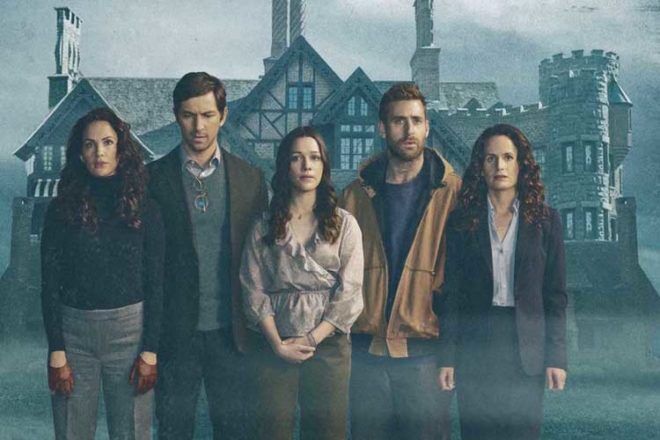 A family lives through a harrowing ordeal in the most famous haunted house in the country. The children, now adults, are still plagued by what happened during their childhood and battle the demons of their past.
---
18. House of Cards (2013-2018)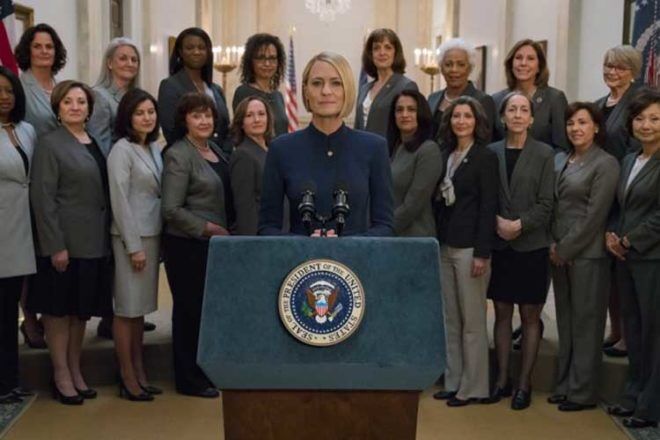 A look behind the political curtain at the dirty dealings of politicians in the US. Francis Underwood is promised the position of Secretary of State in exchange for his help in getting Garrett Walker elected as president. But when Walker has a change of heart, Francis and his wife plot their revenge.
---
19. Vikings (2013-)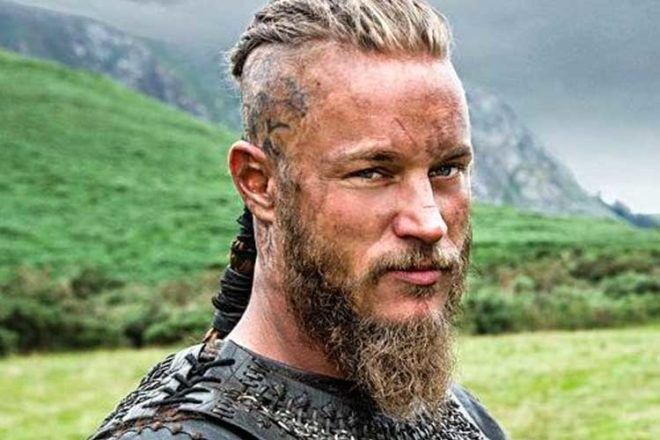 Family man (and ruggedly good-looking!) Viking Ragnar Lothbrok has ambitions to explore and discover new lands. It's not a plan that's supported by his Earl, and eventually, the two must battle it out, with Ragnar determined to expand the horizons of his Viking stronghold.
---
20. Friends (1994-2004)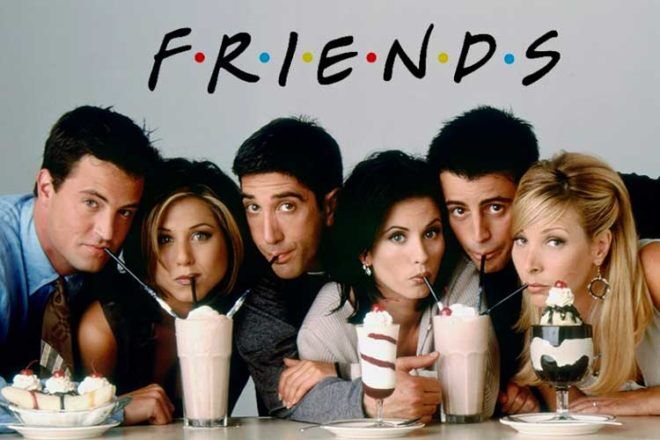 Three guys, three girls, one apartment complex and the Big Apple – it's romance, love, life, heartbreak and happiness.
---
21. The Blacklist (2013-)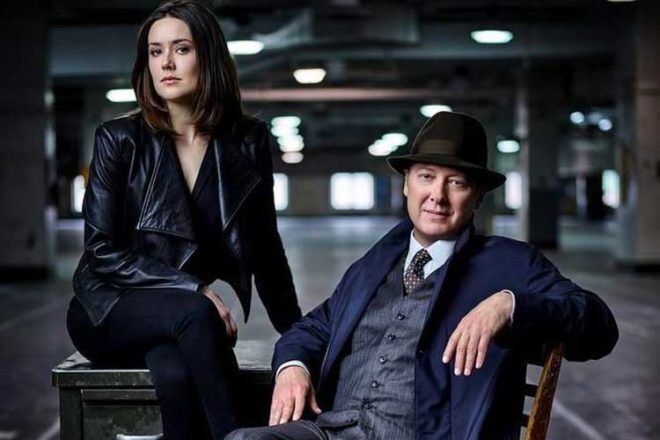 He's been one of the world's most wanted fugitives, but Raymond Reddington is now crossing over the line to help the FBI catch its blacklist of spies, terrorists and mobsters.
---
22. Wentworth (2013-)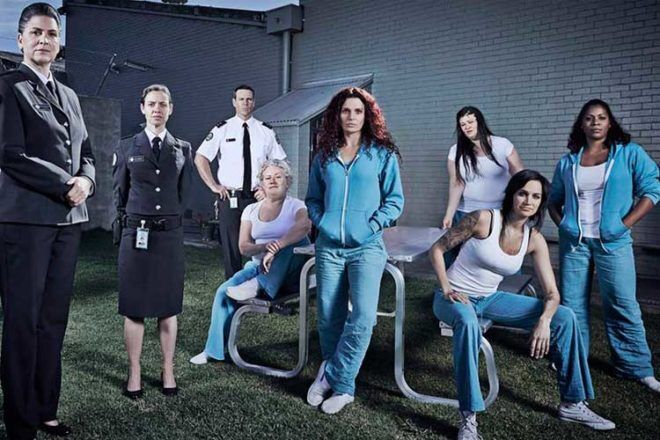 A reimagining of much-loved Australian series Prisoner, this modern take is drama-filled, heartwarming (and heart-breaking). Bea Smith is sent to prison after being charged with trying to murder her husband. She starts at the bottom of the heap, but eventually works her way up to top dog.
---
23. ER (1994-2009)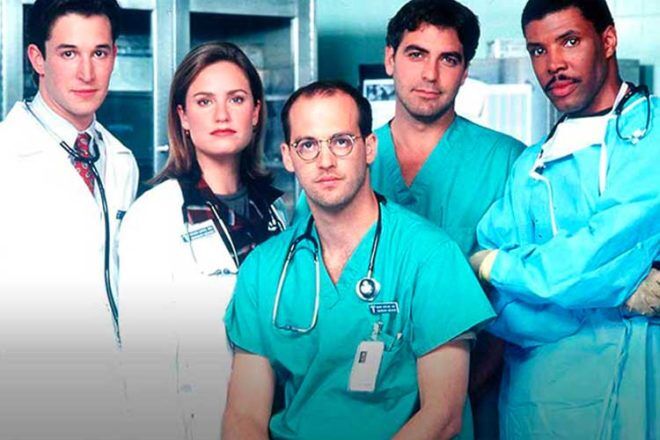 Ah, vintage Clooney, is there anything better? A mammoth 15 seasons followed the drama-filled lives of emergency room staff in a Chicago hospital.
---
24. Orange is the New Black (2013-)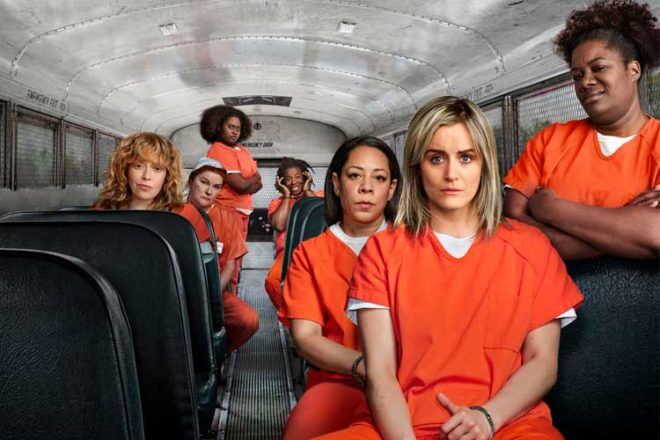 When her past catches up to her, Piper Chapman finds herself ripped from her comfy life with her fiance and thrown into a minimum security prison. Her life as she knew it no longer exists as her fellow ladies in orange become her new family – eventually.
---
25. Mad Men (2007-2015)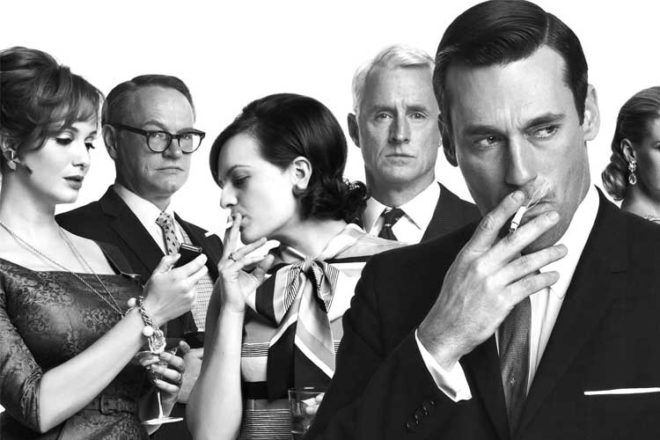 Don Draper is juggling life as a father and one of the top ad executives working at a prestigious agency in 1960s New York.
---
26. Better Call Saul (2015-)
A spin-off of Breaking Bad, this prequel is the story of con-man turned lawyer Jimmy McGill. Set six years before Breaking Bad, it depicts how he transforms into Saul Goodman.
---
27. Six Feet Under (2001-2005)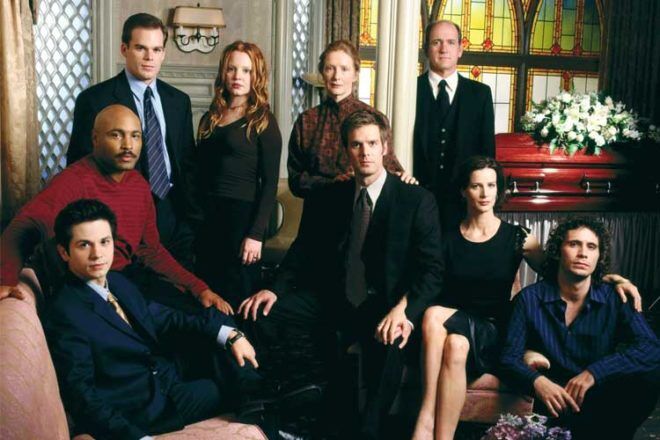 A triumph of dark humour, this series lifts the lid on the goings-on at a family-owned funeral home in Los Angeles.
---
28. Big Little Lies (2017-)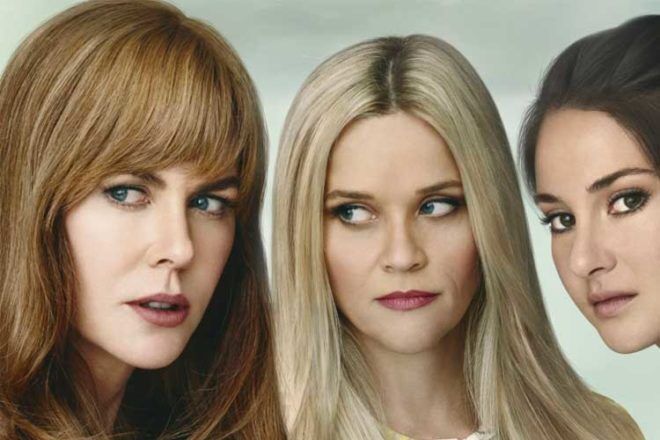 Scratch under the surface of the perfect lives of the mums of Monterey and you'll find all is not as it seems. Dark at times, spliced with wicked humour, we follow the lives mums Madeline, Celeste and Jane.
---
29. Deadwood (2004-2006)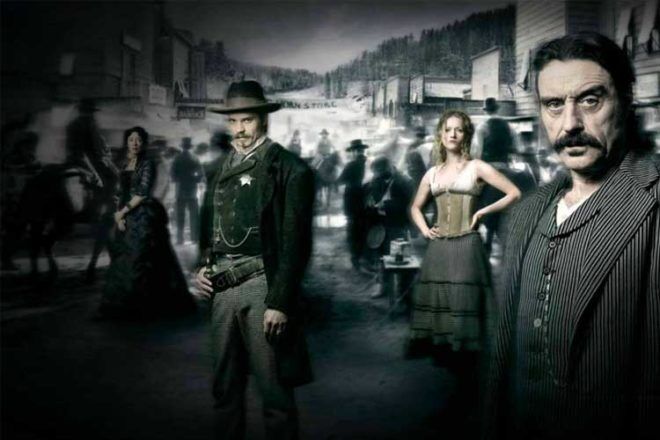 A lawless town that entices those wanting to get rich after a big gold strike in 1876, and others who're keen to feed off the lack of law.
---
30. The X Files (1993-2002)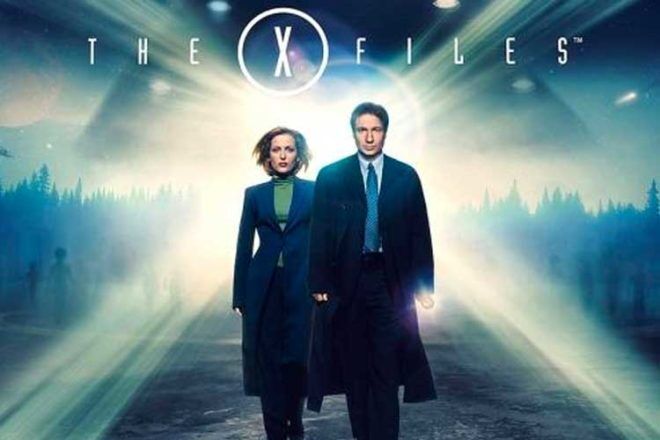 One for the conspiracy theorists, FBI special agents Mulder and Scully investigate all the crazy happenings that point to life on other planets (and other weird and wacky things) – because 'the truth is out there'.
---
31. Making a Murderer (2015-)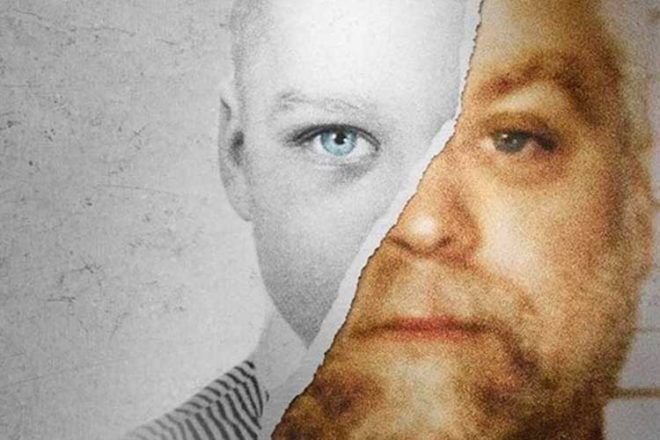 The series that made armchair investigators and lawyers out of all of us. Steven Avery spent almost 20 years in prison for a crime he didn't commit. After being exonerated he file a lawsuit against the County that convicted him, and many of those involved in his arrest. Not long after, he's accused of murdering a woman who was last seen on his property. Did he do it, or was he framed?
---
32. Boardwalk Empire (201-2014)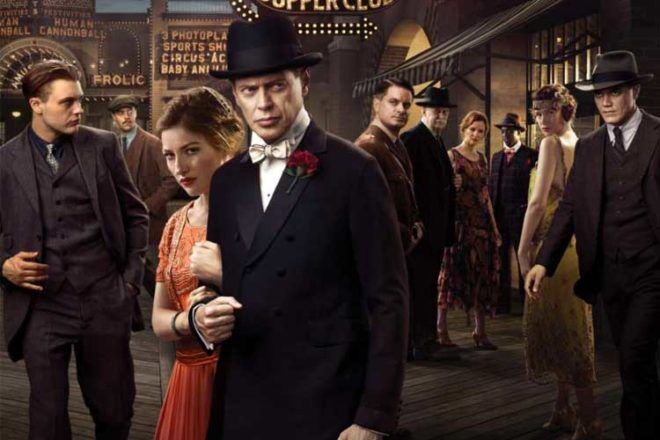 It's the start of Prohibition but in Atlantic City rules are made to be broken. The town's treasurer, Enoch Thompson, runs things and straddles two worlds – politician and gangster.
---
33. Roseanne (1988-2018)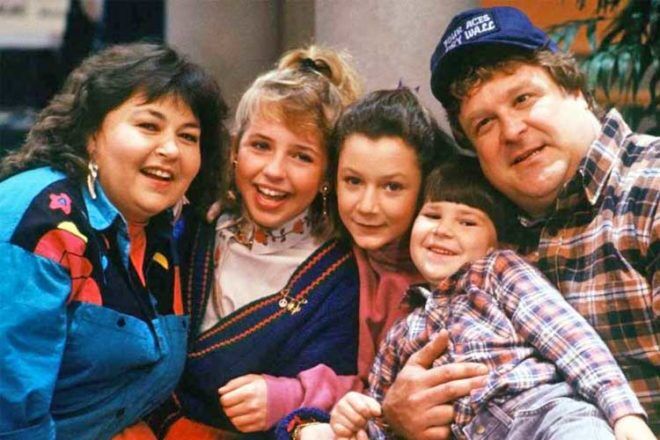 A loveable average family, with all the dysfunctions the rest of us deal with, this was such a refreshing take on the all-American family. Roseanne is the matriarch of the working-class Conner family and she rules with a sharp tongue and a ripper sense of humour.
---
34. Twin Peaks (1990-1991)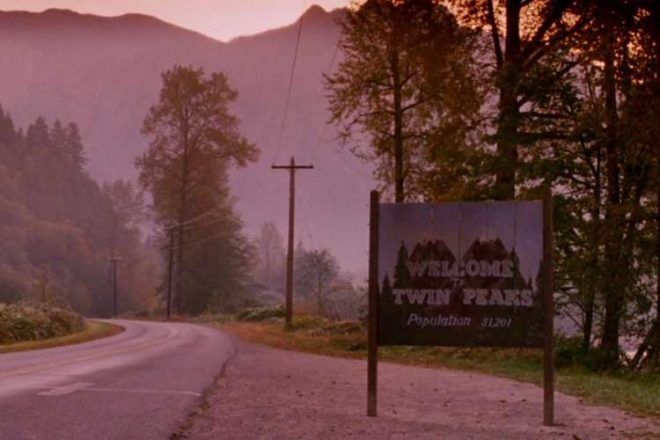 A left-of-centre series that captured a cult following with its twisted characters and storyline. FBI special agent Dale Cooper is investigating the murder of homecoming queen Laura Palmer in Twin Peaks. With its strange humorous undertones, eccentric characters and its surrealism, it's a triumph of fiction.
---
35. American Horror Story (2011-)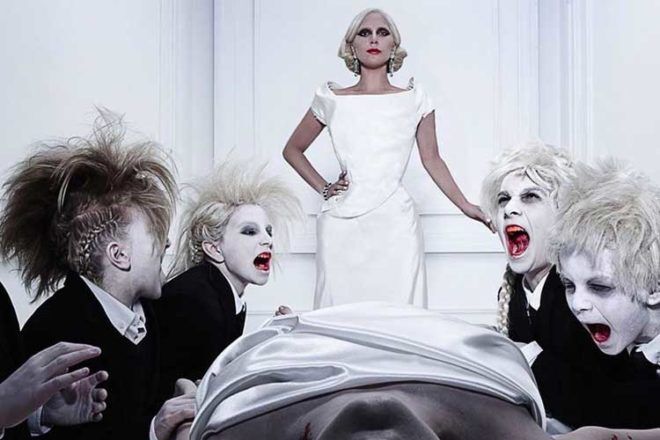 Each season of this must-watch TV series is its own miniseries, with the same core group of actors, but different characters and settings. The series has also featured notable guest actors, including Lady Gaga and has covered themes including paranormal activity, cults, haunted houses and witchcraft.
---
36. Nip/Tuck (2003-2010)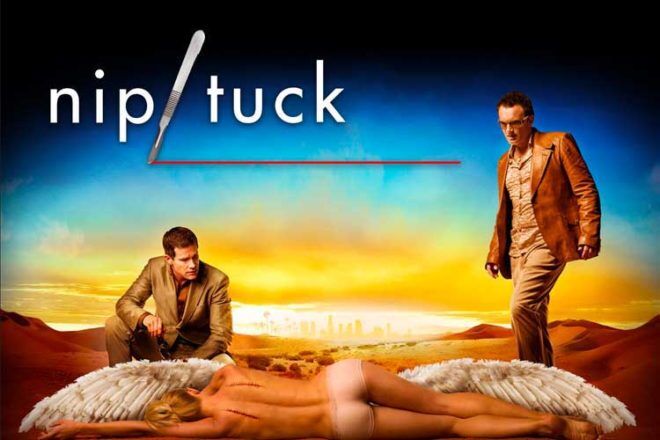 Dr. Sean McNamara and Dr. Christian Troy own a plastic-surgery centre, and their lives are anything but ordinary as they tweak the rich and beautiful, with Christian often bedding them as well.
---
37. Supernatural (2005-)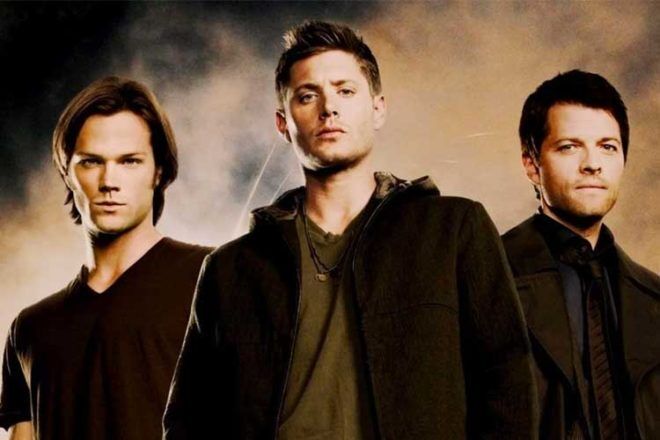 Two brothers fight supernatural beings, demons, ghosts and monsters just as their father once did.
---
38. Black Mirror (2011-)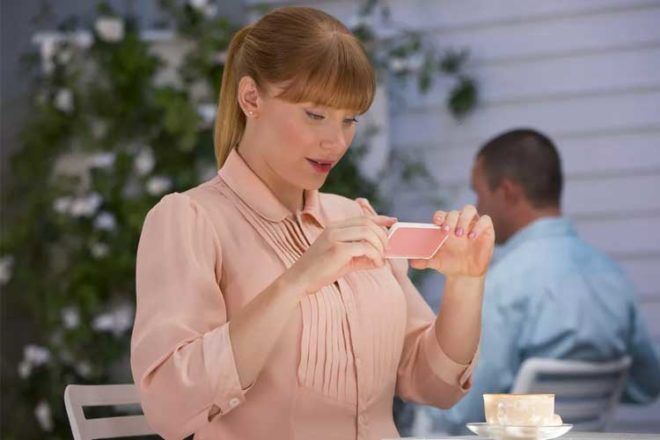 Think our love of technology will be the death of us? Then you're going to love this series. The British sci-fi series puts the spotlight on new technology in a frightening way. Each standalone episode explores what could be just around the corner for us – each with a stunningly brilliant plot twist at the end.
---
39. Golden Girls (1985-1992)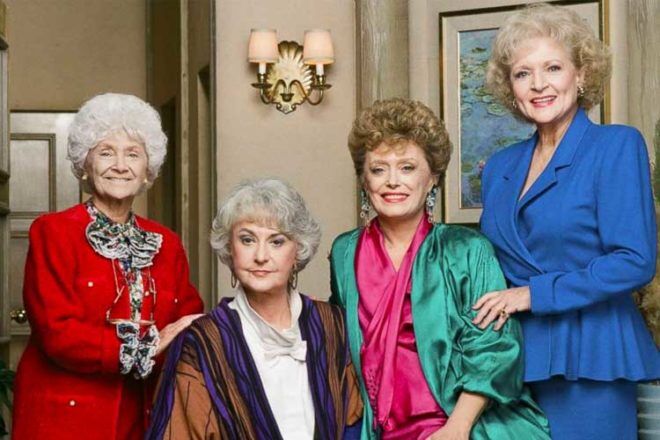 It's hard not to watch this series and not be blown away by how progressive it was for its time. It centres around four previously married women live together in Miami, and with their wit and humour tackle anything that comes their way.
---
40. Alias (2001-2006)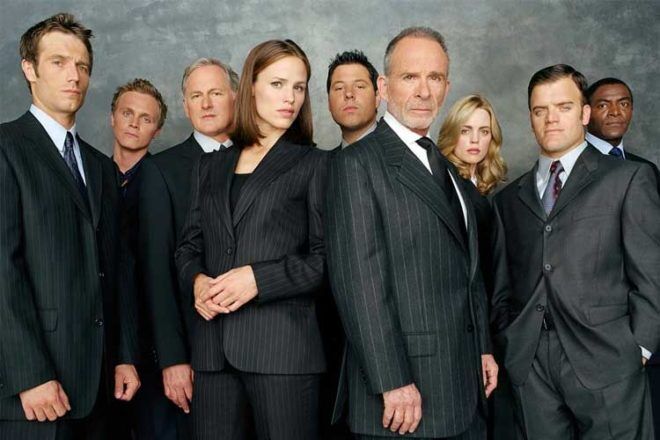 Jennifer Garner at her absolute best. She plays an international spy recruited out of college, who can hold her own. Girl can fight and scheme, and is the mistress of disguise.
---
41. The Americans (2013-2018)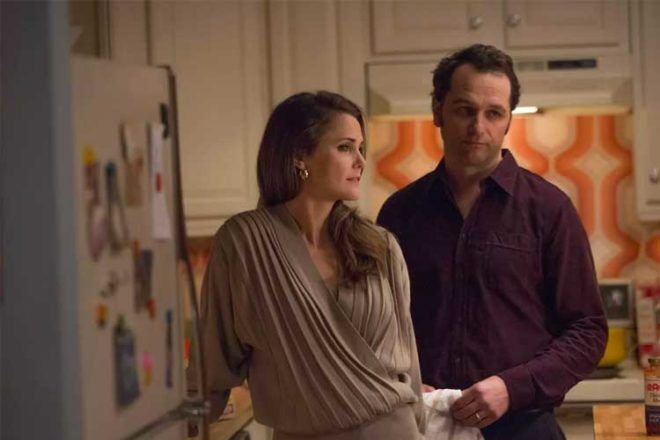 Set during the Cold War, this average American couple are in fact Russian agents, just living in the 'burbs. Their neighbour happens to be an FBI agent working in counter intelligence.
---
42. The Wonder Years (1988-1993)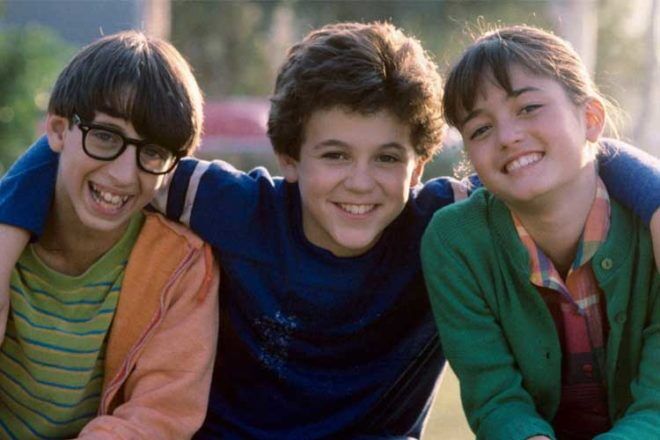 Those first soulful strains of Joe Cocker singing 'With A Little Help From My Friends' always brings back memories of this brilliant coming-of-age series. It follows Kevin Arnold as he negotiates his awkward years during the 60s and 70s.
---
43. The Office (2005-2013)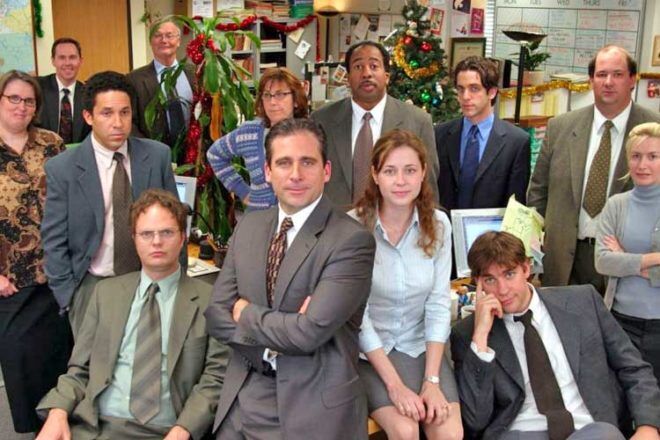 There's plenty of conjecture about whether this US or UK version of this TV series should take top billing. Either you're a Steve Carell man or you prefer the British humour of Ricky Gervais. Either way, this clever mockumentary-style series revolving around a paper company will have you laughing out loud.
---
44. 24 (2001-2014)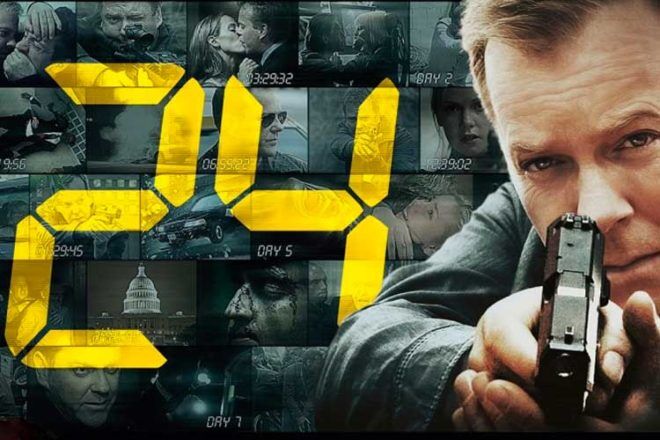 Director of Field Ops for the Counter-Terrorist Unit of Los Angeles, Jack Bauer, is in a race against the clock to foil terrorist plots. It depicts events as they happen in real time, with a clock on the screen during each episode.
---
45. Band of Brothers (2001)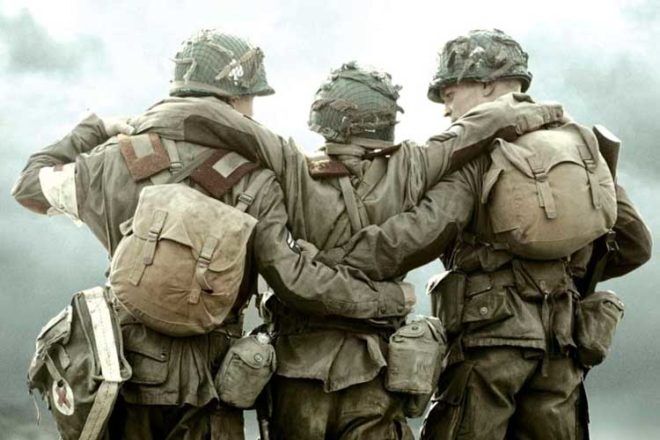 A war drama focused on the story of Easy Company of the U.S. Army 101st Airborne Division, and their mission in World War II Europe. It tells of their incredible achievements and is based on interviews with survivors of Easy Company, soldiers' journals and letters.
---
46. Oz (1997-2003)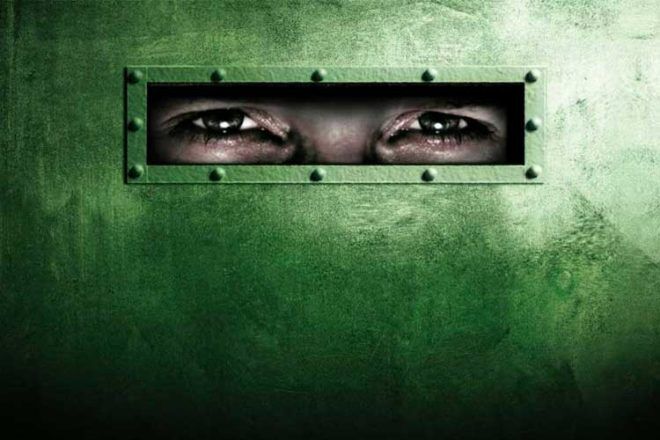 This series follows the daily goings on in Oswald State Correctional Facility, or 'Oz', and the lives of its inhabitants. A strange and wondrous place, just like the Land of Oz.
---
47. Scrubs (2001-2010)
Who didn't want to be best friends with these guys? A group of med students getting the hang of their new careers while dealing with all the quirks of their instructions and life in general.

---
48. Seinfeld (1989-1998)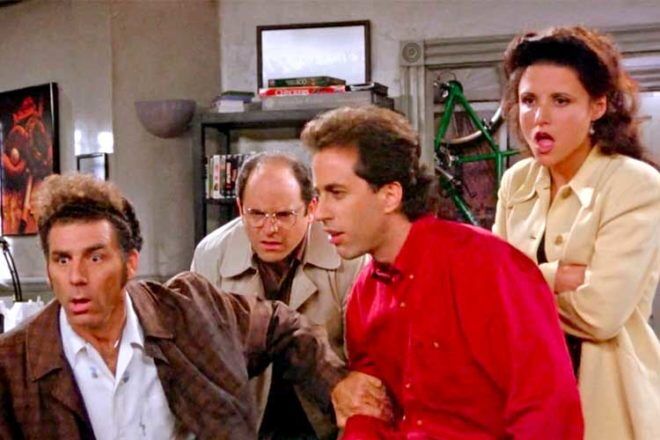 Amazing how a 'show about nothing' can mean a whole lot of something to everyone who grew up watching it. Jerry and his friends are quirky, hilarious and make for a must-see series.
---
49. Desperate Housewives (2004-2012)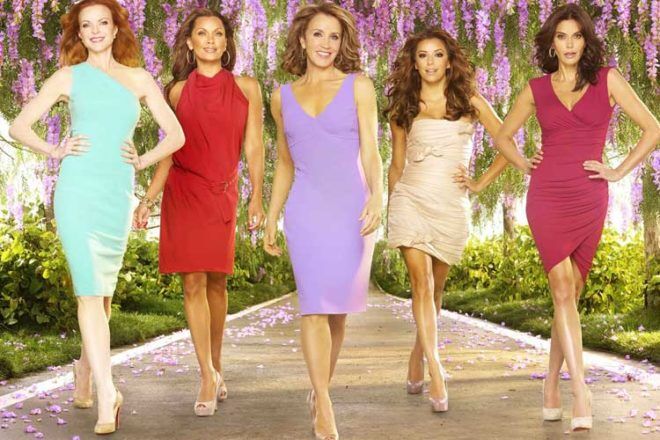 Perfect women with perfect lives? Nah, think again. From divorcee Susan to mum-of-four Lynette, uber perfect Bree and ex-model Gabrielle the ladies of Wisteria Lane are all harbouring their own insecurities.
---
50. How I Met Your Mother (2005-2014)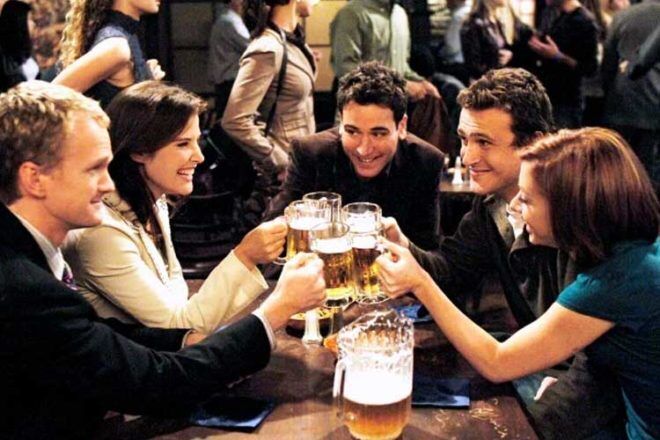 A storyline told in a series of flashbacks, this one will grab you right in the feels, while making you laugh until you cry. Ted's epic journey to find love is recounted to his kids, and we learn everything he and his besties went through until he met their mother.
---
51. Shameless (2011-)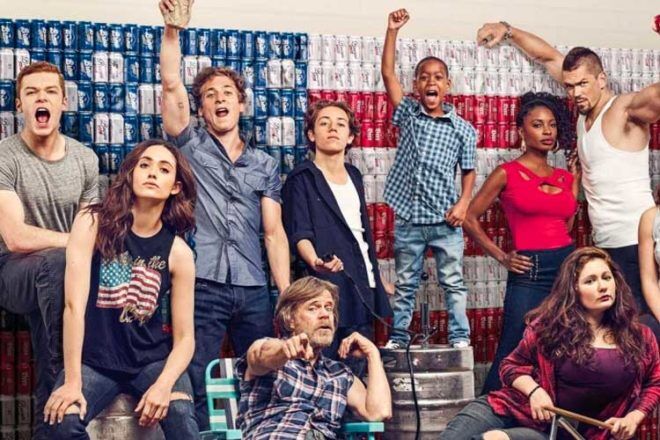 A single dad of six with a love for having a few at the bar, and a gaggle of children who are pretty much raising themselves. What could possibly go wrong?
---
52. Brooklyn Nine-Nine (2013-)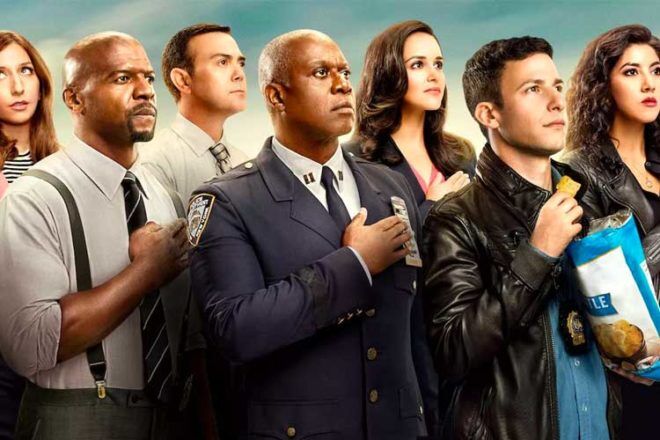 Ah, Andy Samberg, is there nothing you can't do. One of our favourite funny guys, Andy plays Detective Jake Peralta, who's a law unto himself, but a damn good cop. But he finds himself having to toe the line after straight-as-they-come Ray Holt is appointed as commanding officer of Brooklyn's 99th precinct.
Continue the chat in our baby & pregnancy groups
Come and chat about your fave TV series, or what your bub is doing now, or how you're feeling in pregnancy by joining one of our closed Facebook pregnancy or baby groups.
Click below and join your group today – don't miss out!