There are few milestones in a child's life bigger than learning to walk and we have the perfect tool to help little explorers find their feet. The award-winning walker and activity centre from VTech encourages learning and those all-important first steps.
The VTech First Steps Baby Walker is the ultimate 2-in-1 walking and activity centre. Featuring more than 10 different activities introducing numbers, shapes, animals, bright coloured lights, cheerful music and friendly phrases. Plus the easy grip handle, textured wheels and durable design, give babies the support they need to take their first steps.
Available online at Big W ($59).
Firsts with the VTech Baby Walker
Those first tentative steps are a baby's wibbly, wobbly way of exploring their little world, and the VTech First Steps Baby Walker is there every step of the way. Like a mobile activity centre, the walker's sturdy A-frame provides stability and support, while a motion sensor triggers music and lights, encouraging those precious first steps. It's like baby's own little cheer squad!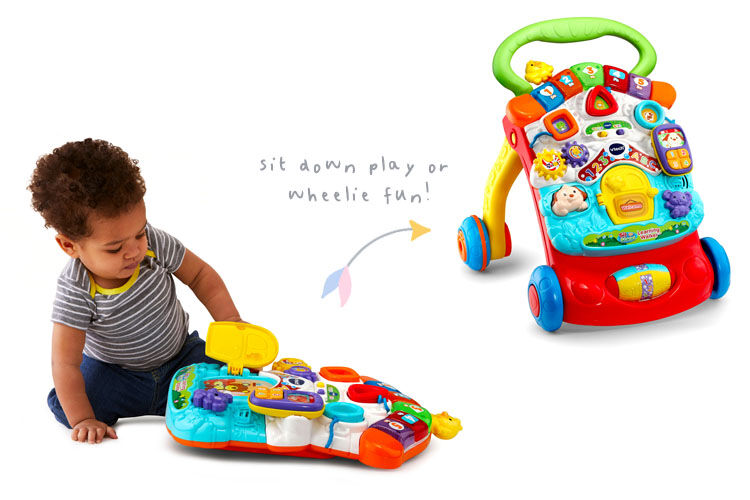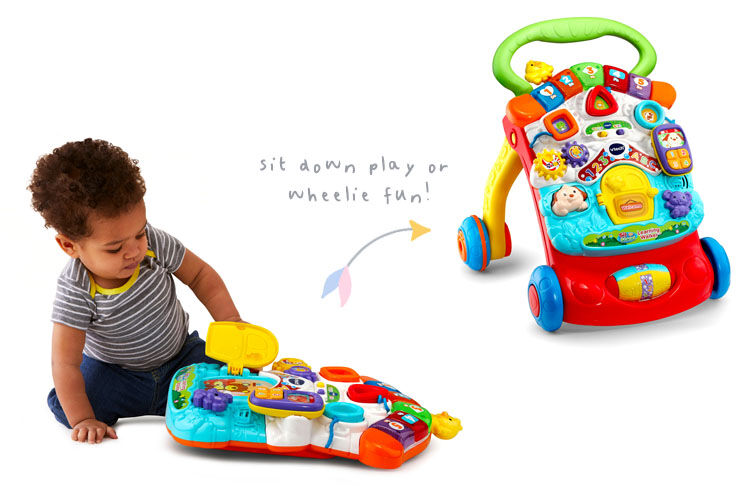 Encouraging independent play and first words, the house-shaped activity panel delights littlies with bright light up number buttons, moving gears, shape sorters, a wobbling bird, opening door and rollers, and pick up the phone for role-play fun. The activity panel can be removed from the walker for extra sit-down play.
VTech First Steps Baby Walker developmental benefits
The few months between crawling and walking are important for key developmental skills, and this clever walking activity centre ticks many developmental benefits.
Gross motor skills – pushing the walker along.
Fine motor skills – turning gears, picking up the phone, opening the door and pressing buttons.
Language development – 11 melodies, one sing-along song and friendly phrases help with the recognition of sounds and words.
Discovery and exploration – something new to feel, hear, open, close, press and push around every corner of the walker.
Sensory development – from the tactile, textured wheels to light up numbers, little ones use touch, sight and sound to hone their senses.
Role play – 'answering' the detachable phone just like mum and dad.
VTech First Steps Baby Walker Review
Lorinda Bennett has an uber active nine-month-old daughter, Havana, who is starting to cruise around furniture and doesn't look like she's too far away from taking those first independent steps. A little extra confidence is all she needs and she'll be off!
Lorinda Bennett, mum of a nine-month-old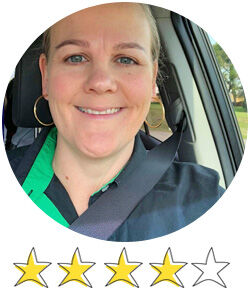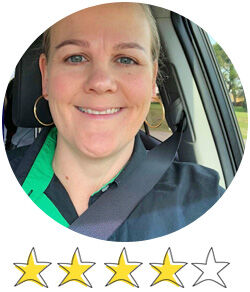 "The Walker has given Havana the confidence to take a few steps independently without our encouragement"
I found the VTech First Steps Baby Walker very interactive, brightly coloured with friendly songs. Havana (nine-months-old) was instantly drawn to play with it and she just keeps coming back regularly to play with it.
Havana has previously been at a friend's place who had an older wooden style walker with no music and lights, which she didn't really engage with. I like this one as it's more entertaining for little ones, and not just for a few minutes, but for hours! It's very easy to use and a simple, non-complicated toy which is fantastic for Havana's age range.
She loved the phone part, regularly taking this off and putting in her mouth and crawling off with it. She also loved playing with the birdie at the top when she was standing. The circle, square, triangle and the door she also adored playing with.  Havana loved pushing the walker along facing the front instead of walking from behind as she liked to play with the front as she went.
The songs, lights and bright colours make it interesting and playful for Havana and little ones. The songs are beautiful. It would turn on when she had left the walker and she would hear it and come back to have another play with it – it is quite loud even on the minimum volume, but that's what seemed to draw her back time and time again to play. While the walker is really well-made, I do think the peekaboo door could do with a stronger hinge.
Havana is crawling and lifting herself up and starting to couch walk along and the VTech First Steps Walker has given her the confidence to be able to move forward a few steps while holding onto the walker without us having to hold her and encourage her to walk along.
I would recommend this walker to friends with little ones around the seven months plus age to help with their walking journey and playtime.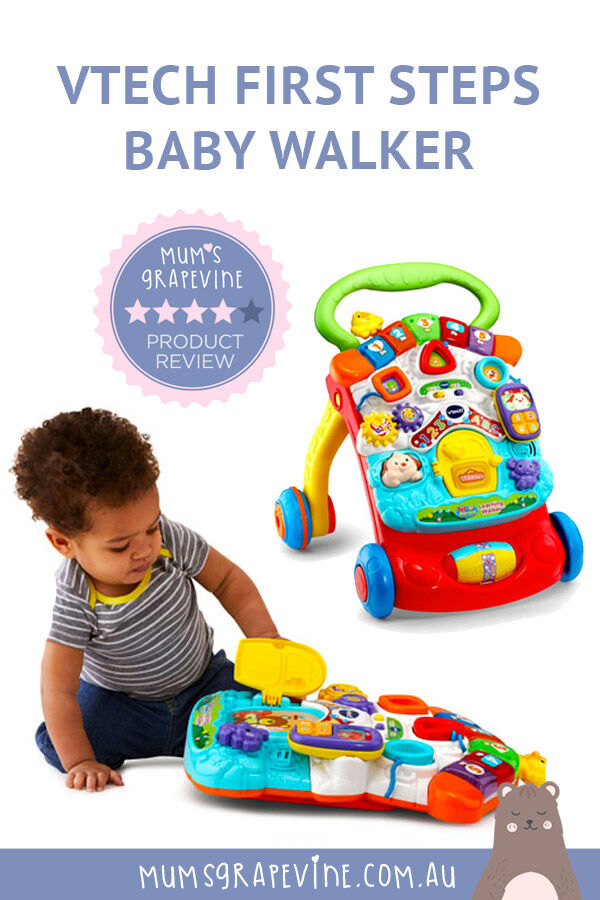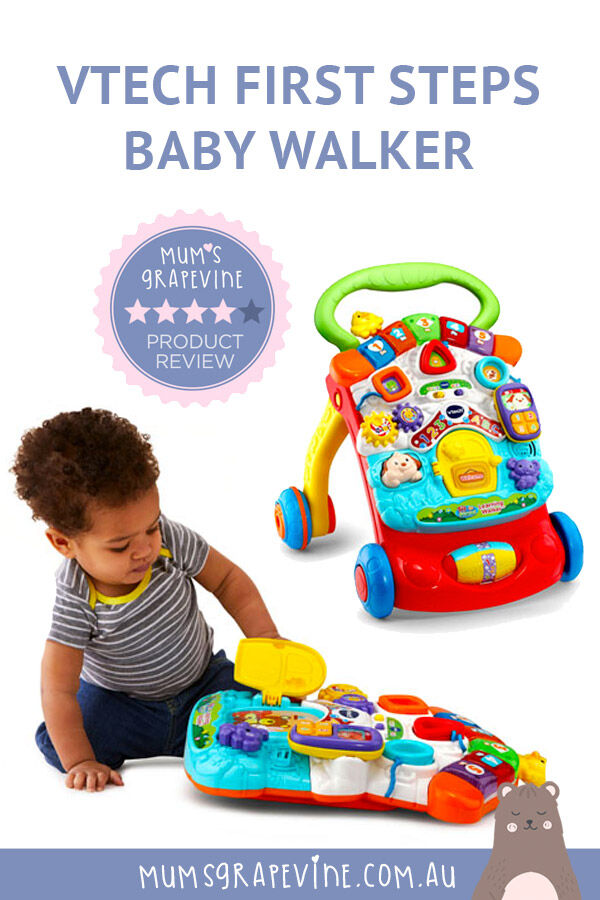 Available at Target, good toy stores, online retailers and Big W ($69.95).