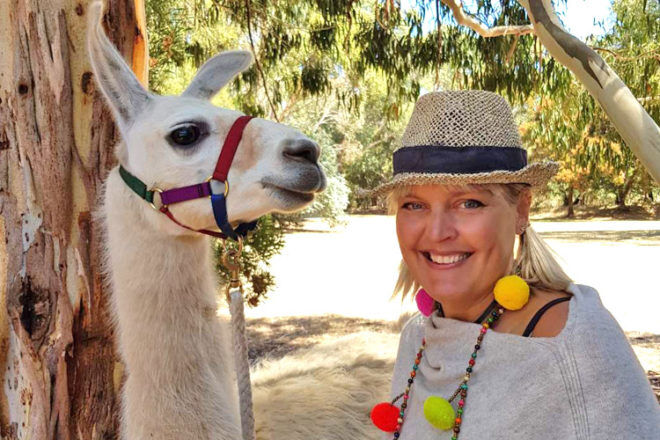 Motherhood's a tough gig at times. And although the smiles, cuddles and OMG SO CUTE moments make it all worthwhile, sometimes us mummas need a little R&R to come back and parent like a pro.
Last month the Mum's Grapevine team decided to swap our loved ones for llamas on a child-free day in the Macedon Ranges. We indulged in (hot) coffee, culture (how fancy) and a three-hour trek with our company mascots.
Here's what happened when Mum's Grapevine went on a mini mum-cation (with llamas!).
Duration: One Day
Destination: Macedon Ranges
Bookings: Riparide
Coffee and cute baristas
We started our day the only way mums know how – with caffeine and lots of it. A pit-stop at a charming local cafe gave us the sustenance we needed for the exciting day ahead. A hot cup of coffee and an uninterrupted breakfast left us all smiling from ear to ear – goodness, that was easy!
Like mumma, like llama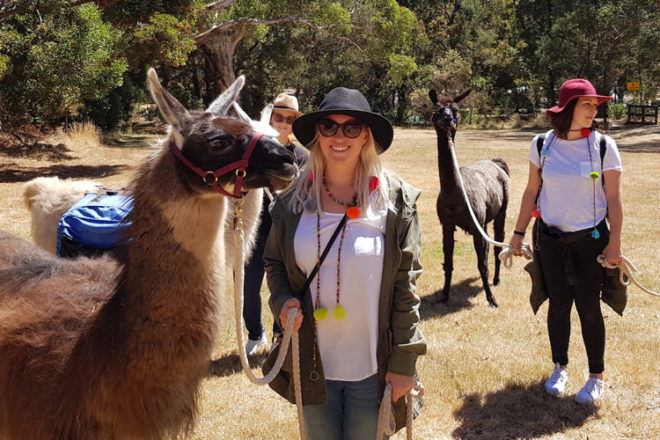 Next up was the main event of the day. We arranged a morning activity through Hanging Rock Llama Treks and our tour guide Mark, along with his gorgeous gang of girls (and boys) were there to greet us.
We swapped thongs for runners, saddled up and shipped out to wander our way to the base of Hanging Rock. For three blissful hours, we walked through native bushland with only the birds and rustling trees for company. There was no tugging from a toddler in sight. The only snacks we had to worry about were our own, and Mark had that covered too. It had been years since we all had first dibs on the cookie tin. What a treat!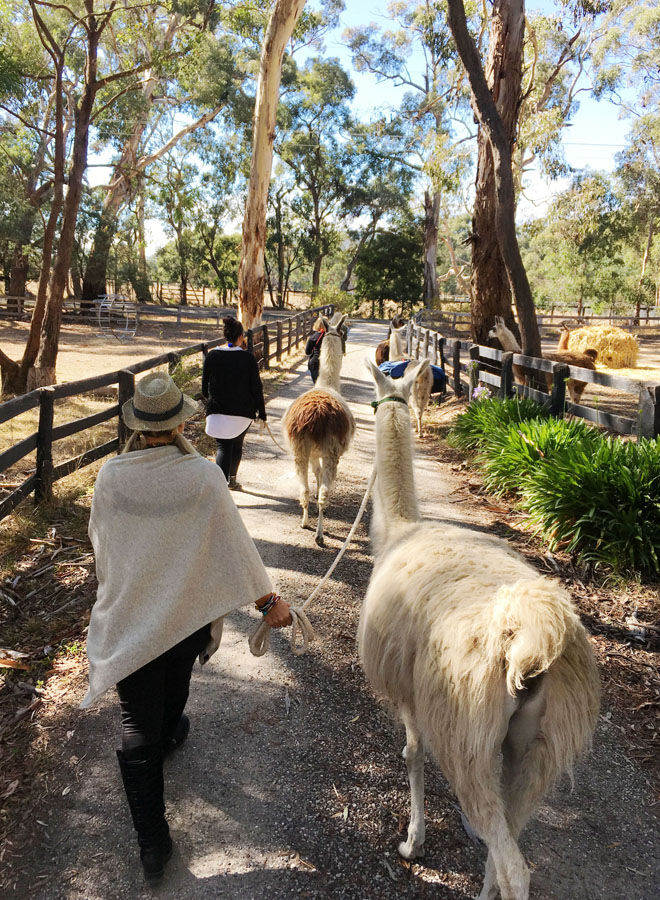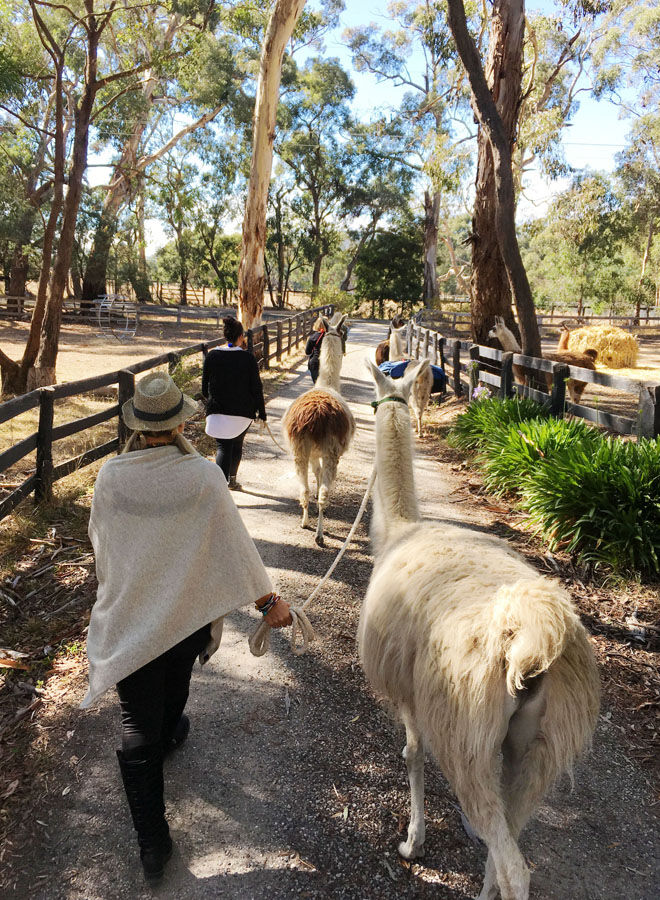 Walking with the lovely Llamas made us realise just how similar we are in our behaviour. They're gentle, curious and social animals, who only become agitated when something or someone is too close to them or their young. They're herd animals – living their best life when standing with their #squad.
A culture fix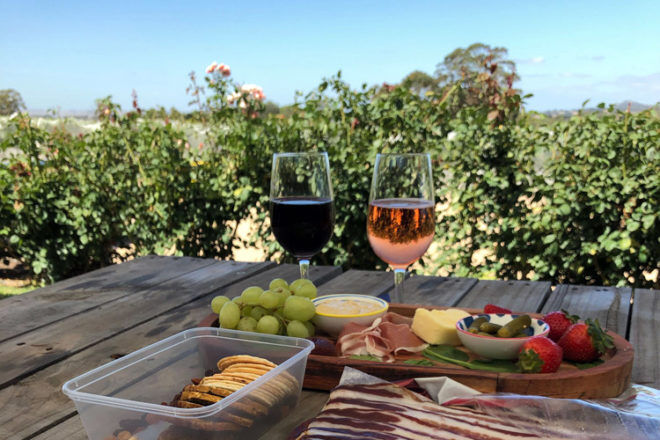 After a steady morning of walking, we slowed right down and headed to a local winery. We were lucky enough to be visiting the Macedon Ranges while Hanging Rock Winery played host to a stunning sculpture exhibition. Hidden among the vines of the vast vineyard were sculptures of all shapes, sizes and materials by local and international artists. Don't get us wrong, we adore artwork from our darlings, but there's only room on the fridge for so many fingerpaintings kids. Just sayin'.
With bright blue skies and the distinctive native landscape as our backdrop, it really was the perfect location for such rare and 'still' mummy moment.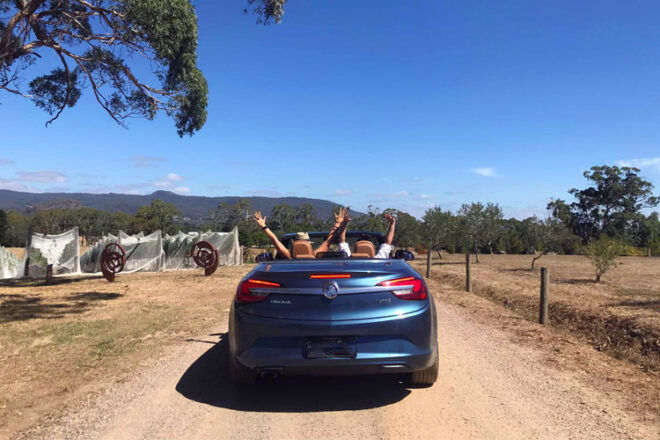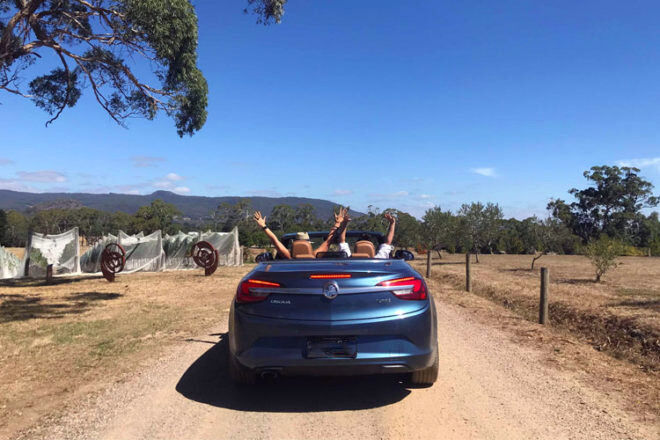 The exhibition we visited was temporary but the Macedon Ranges has lots to offer all year round. From art galleries and breath-taking look-outs to famous gardens and eclectic boutiques, there are so many places to tick off your 'kid-free bucket list'.
What are you waiting for? Grab your besties and book your own mum-cation with Riparide.
We promise you won't regret it!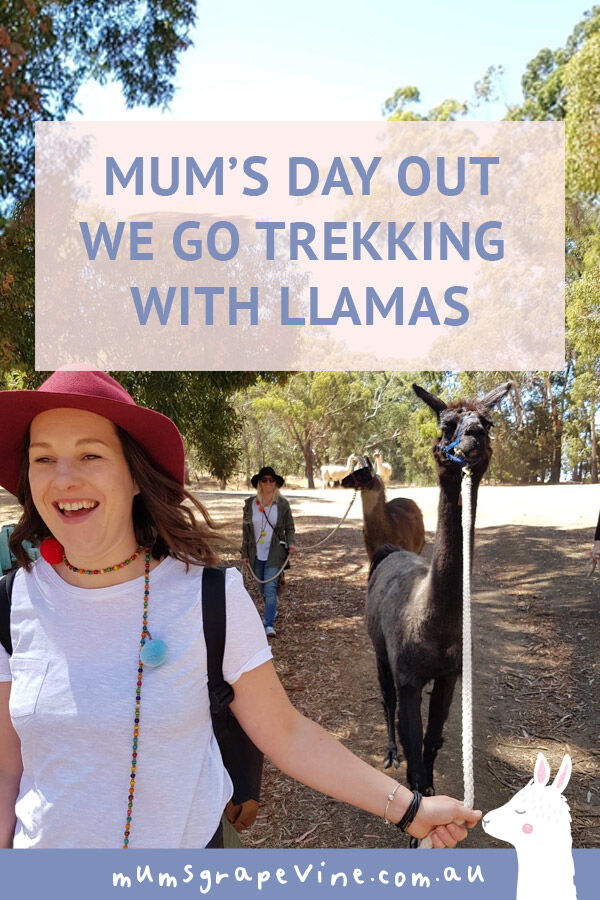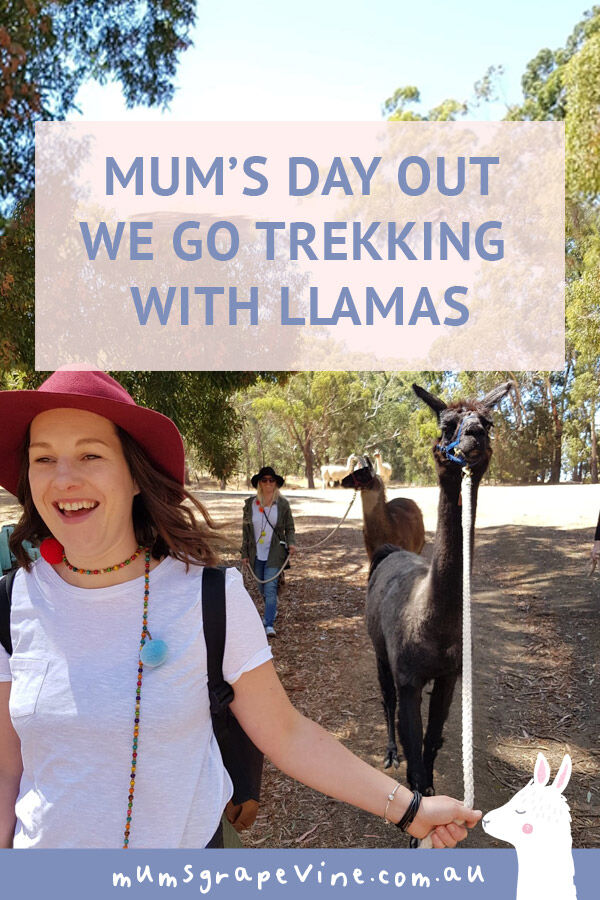 Riparide offer curated days out with a difference. Pioneering a new way of travel, Riparide help create life-long memories inspired by other people's stories. From outdoor adventures and unforgettable experiences to family getaways and unique accommodation right around Australia. Your Riparide adventure awaits.