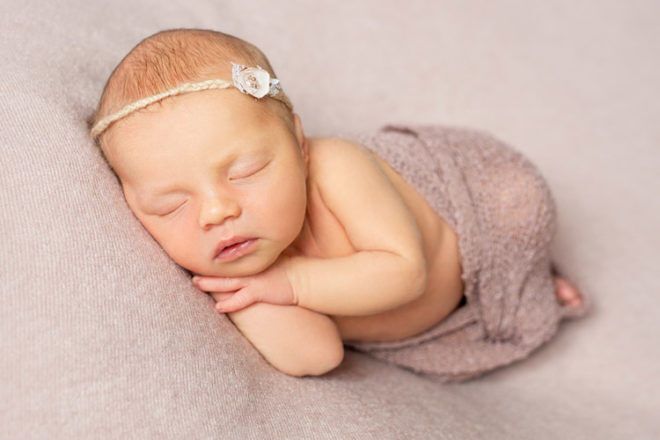 Let the name games begin. Predictions for the most popular baby names for 2019 have emerged and we have to say we are surprised with newbies Milo and Posie taking out top spots.
While the royal baby's name is sure to impact this list in the coming weeks, Nameberry has released a list of the most popular baby names of 2019 so far. Based on visits to their website, these 100 names are the most searched and therefore predicted to top the table when it comes to baby names this year.
Here are the current predictions for the most popular baby names for 2019.
Top 50 baby names for boys and girls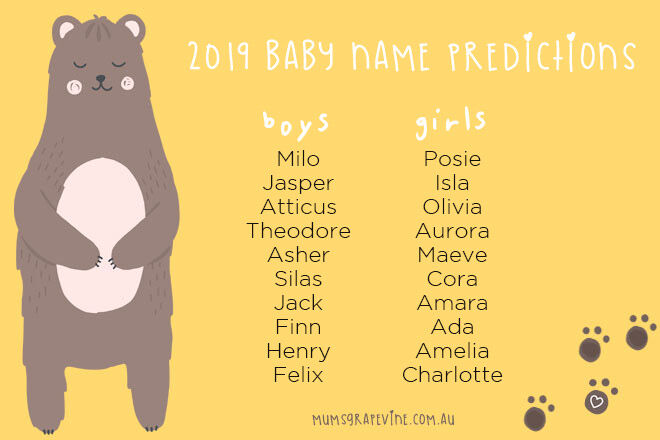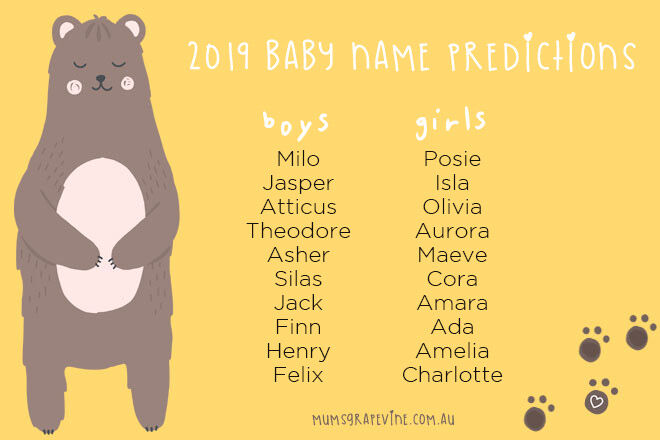 Boys names Finn, Jack, Atticus and Theodore hold onto a spot in the top ten while Charlotte is the only girls name to secure its place from last year. Interesting!
Milo
Jasper
Atticus
Theodore
Asher
Silas
Jack
Finn
Henry
Felix
Aarav
Wyatt
Aryan
Oliver
Oscar
Leo
Bodhi
Arthur
Julian
Louis
Levi
Ethan
Soren
Harry
Eli
Theo
James
Charles
Jude
Cassius
Ezra
Axel
Otis
Liam
Emmett
Charlie
Aaron
Sebastian
Declan
Elio
William
Thomas
Caleb
Lucas
Benjamin
Kai
Alexander
Elijah
Owen
August
Posie
Isla
Olivia
Aurora
Maeve
Cora
Amara
Ada
Amelia
Charlotte
Genevieve
Ophelia
Ava
Rose
Eleanor
Lucy
Astrid
Freya
Elodie
Luna
Adelaide
Eloise
Anna
Adah
Iris
Violet
Thea
Adeline
Evelyn
Alice
Jane
Aurelia
Elizabeth
Nora
Ivy
Elsie
Maia
Imogen
Hazel
Esme
Arabella
Penelope
Maisie
Eliza
Josephine
Clara
Lyra
Willa
Chloe
Phoebe
With so many new names making taking top place, we can't wait to see the predictions for next year!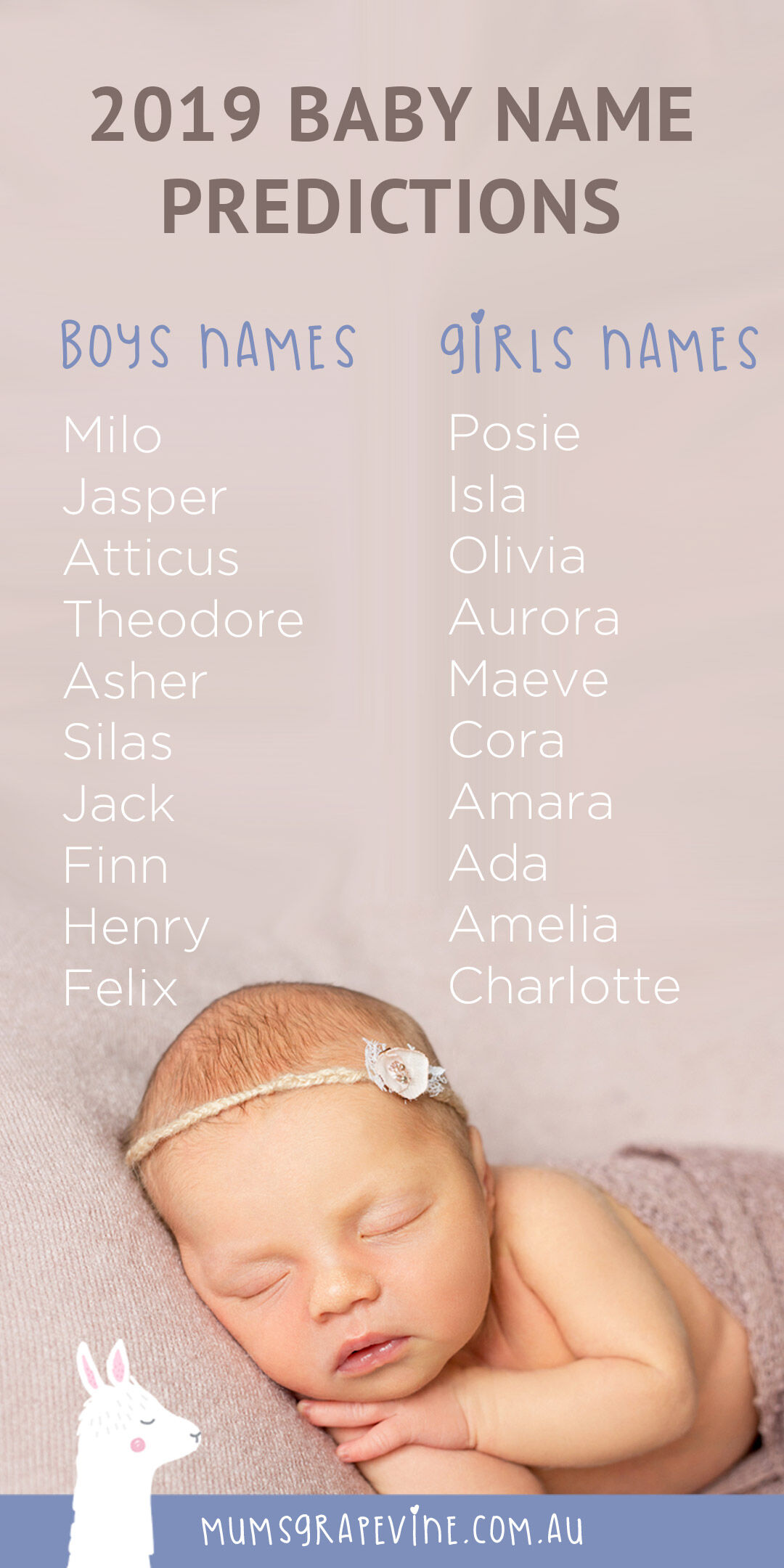 Struggling to choose a baby name?
If you're looking for a little name inspiration we have plenty of lists to help you find the perfect name for baby.