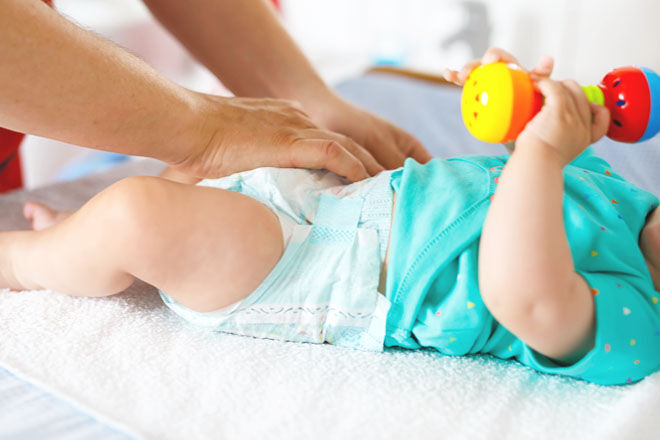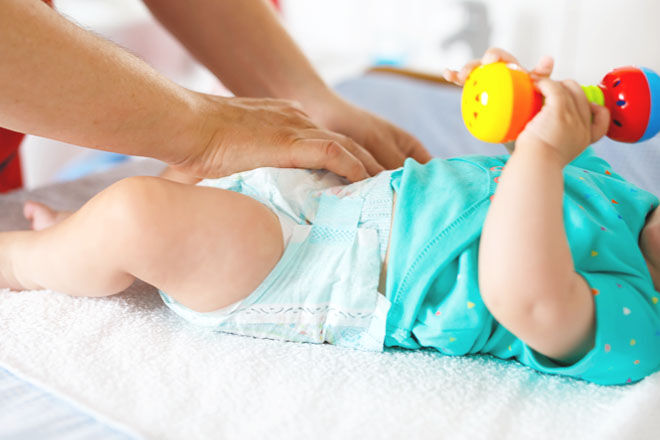 Mums are adaptable creatures – able to single-handedly wrangle a baby while shoving a piece of toast into the mouth of a toddler as we comfort our bestie on the phone. And it's all because we're masters of hacks – inventing ways to shortcut tasks to make life easier.
We're always looking for new baby tips and hacks, so we put the call out to our huge community to hit us up with their best baby tips that make life so much easier. And boy, did they answer with gusto. We've gathered the very best tips from how to soothe a teething babe with frozen breastmilk to how to avoid a nappy disaster in the car.
Here are 13 brilliant baby tips every mum should know.
1. Baby clothing tip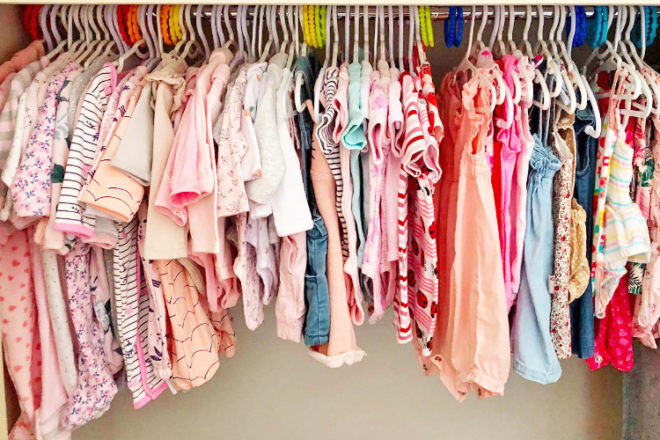 Mum's Grapevine Groups member Tori shared her genius tip on how to organise baby clothes with other mums struggling to get bub's wardrobe shipshape.g"I've used the coloured play links to put bubs clothes in order of the weather," she said. "It's helped my partner out heaps too and we are finally starting to use a variety of clothes and not waste them."
2. Teething baby tip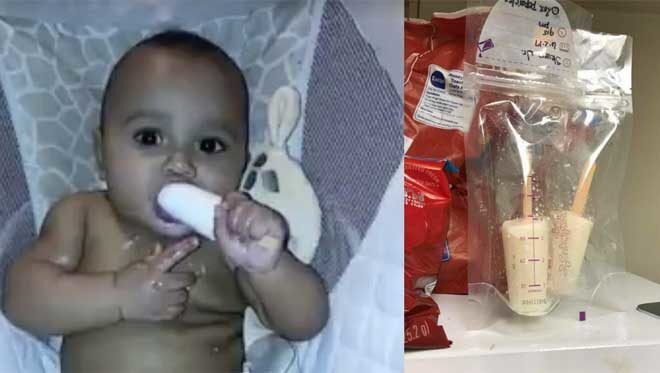 American mum Tasia Edwards sent the social media world into a spin when she posted a video of her son happily sucking on an icy pole made of breastmilk. Tasia explained in the caption that it not only soothes his teething pain but helps feed his tummy.
3. Bathing baby tip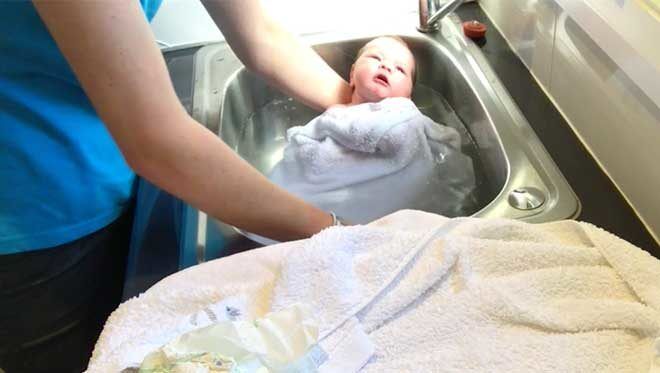 Mum's Grapevine expert, midwife Edwina Sharrock revealed a ripper little trick that will guarantee there won't be any tears at bathtime. Take a look at how to prep your bathing area, how to hold your bub, how deep to have the water and the clever little trick to keeping your newborn calm by watching the video.
4. Breastfeeding tip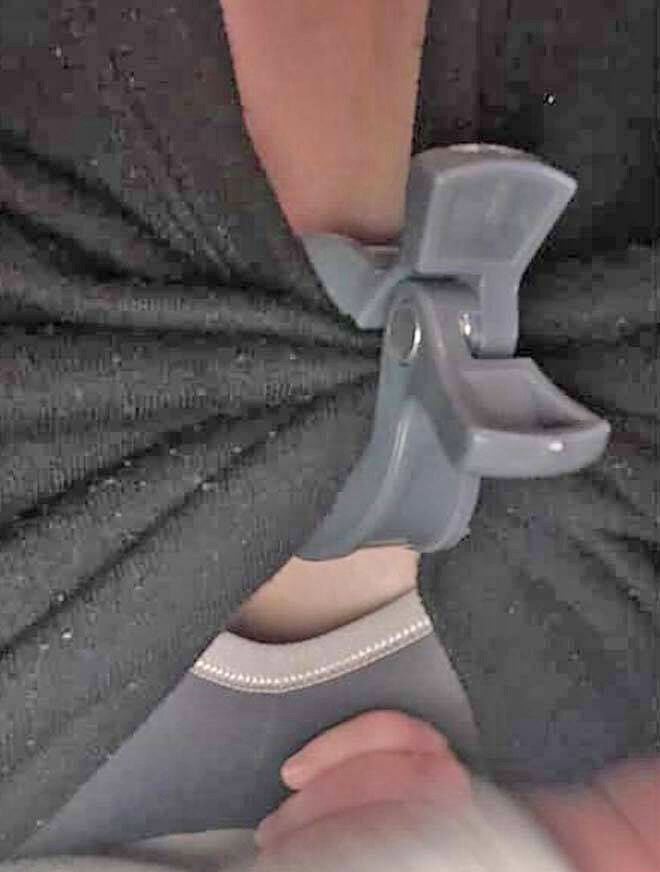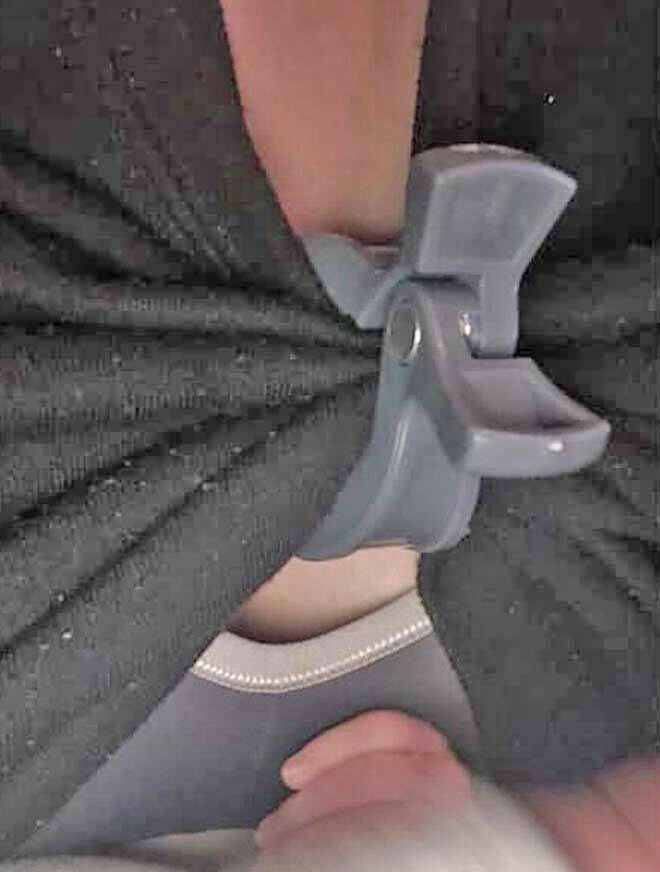 Sarah from the Mum's Grapevine Pregnancy and Baby Groups uses a $1 stroller clip from Kmart to instantly make any top breastfeeding friendly. We certainly have some smart cookies in our groups.
5. Baby car essentials tip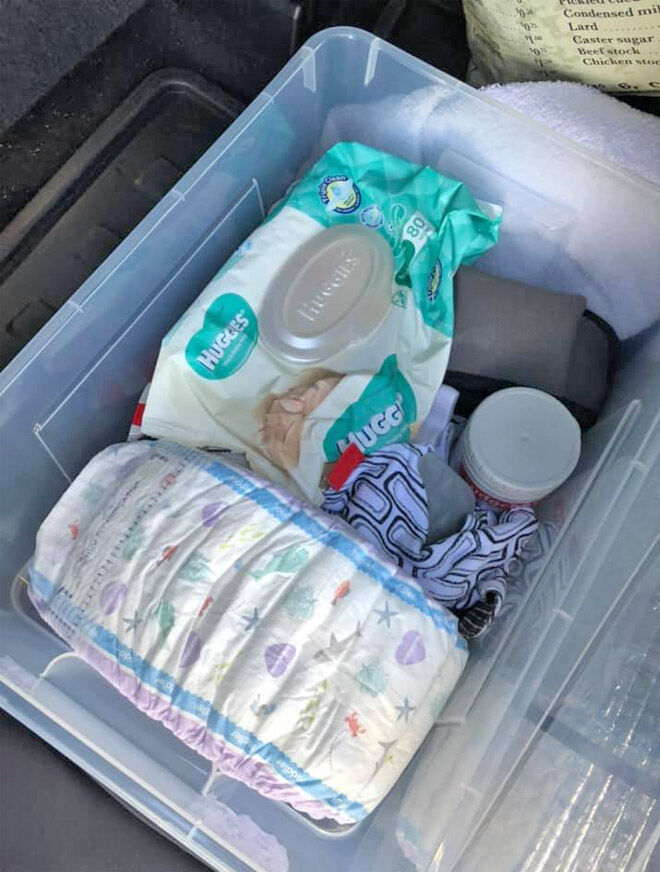 Philippa came up with this ripper baby car tip: "This arvo I went to the shops for a quick 20 mins. Didn't bother taking the nappy bag as knew I'd be quick. Then a friend called and invited me round for a cuppa so I went straight from the shops. Cue little man doing a poo in the car, I could hear it. Major panic as no nappy bag. BUT then I remembered my emergency kit. I highly recommend having an emergency kit in the car. This is mine, just spare nappies, wipes, bags, cream, muslin and bib."
6. Baby cot tip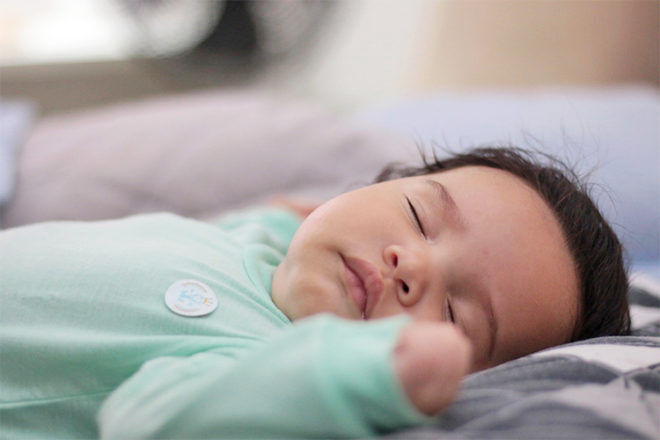 Don't want to be changing wet sheets in the early hours of the morning? Grapeviner Courtney has the solution: "Put a waterproof mattress protector in the cot then a sheet then another mattress protector and sheet, so that during the night when baby wets or spews on the sheets, it's as simple as taking one set off rather than having to make the whole thing in the middle of the night!"
7. Change table tip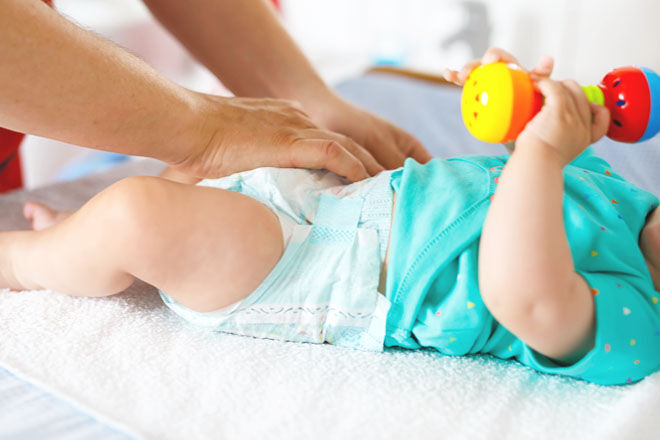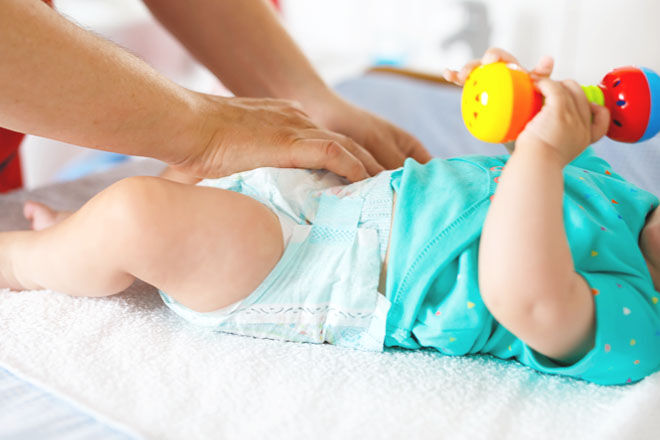 No need to swap out the change table cover if it gets messy if you use this tip from loyal reader Alanna: "Use puppy pads as disposable nappy change pads … I use them at home and while out."
8. Nappy change tip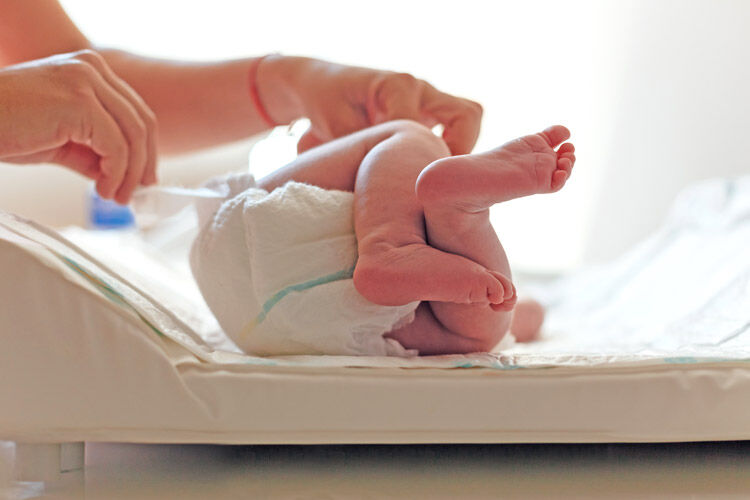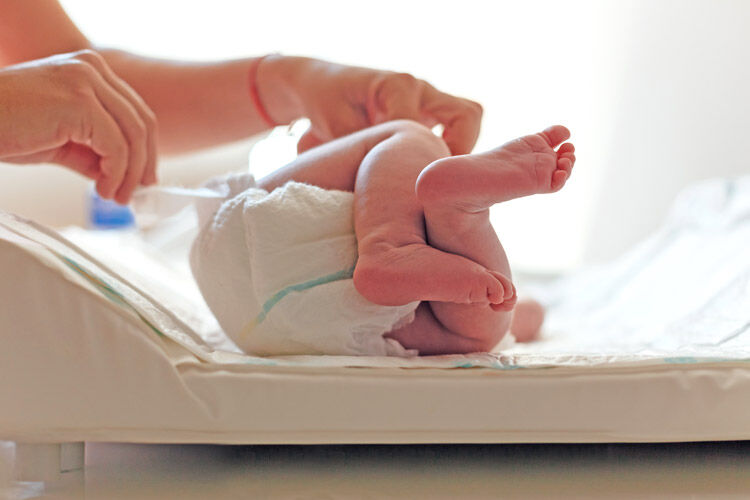 A clever way to help keep bub comfy in nappies from Jessie: "When putting nappy rash creams on sprinkle with a little baby powder on top. This will help stop the cream absorbing into the nappy."
9. Snack tip for mum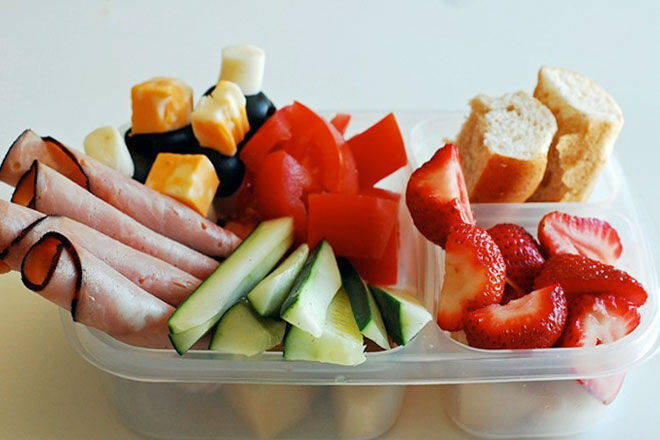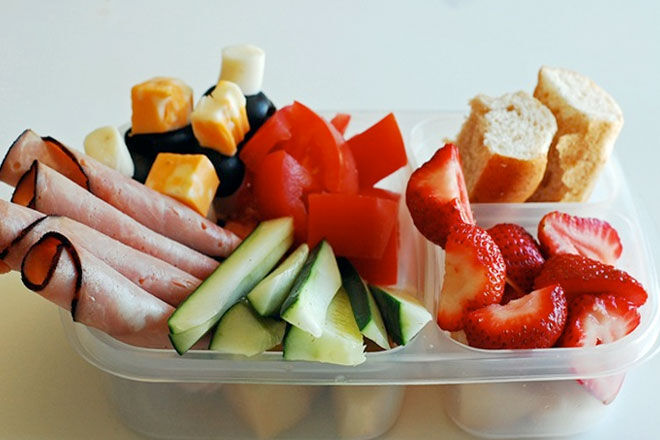 Feeding mummas, this little tip from Monique is for you: "No matter how tired you are, do yourself a favour and make yourself up a little snack box/lunch box the night before the next day. If bub is super clingy, or cluster feeding and you are stuck to the lounge, you can at least just grab your pre-made lunch box and simply cuddle your bub and not have to worry about anything else. You will thank yourself later."
10. Nappy bag tip for mum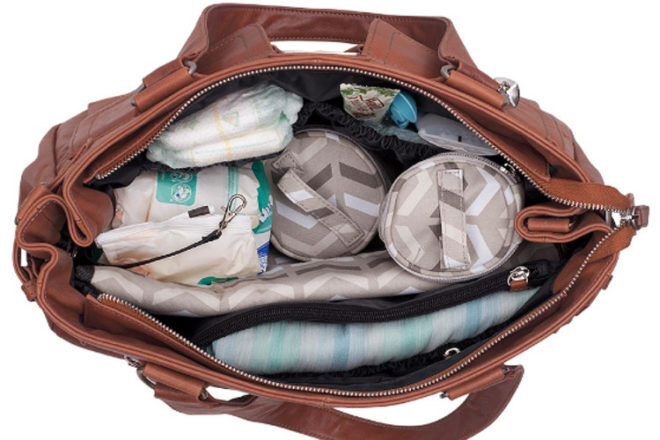 Kiaya says a little organisation goes a long way when you're busy with a bub: "Re-pack your nappy bag after going on an outing, that way when u go out next time you're all ready to grab it and go."
11. Drink tip for mum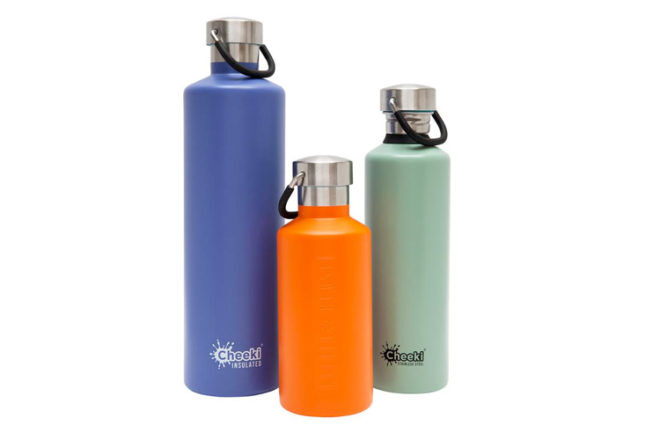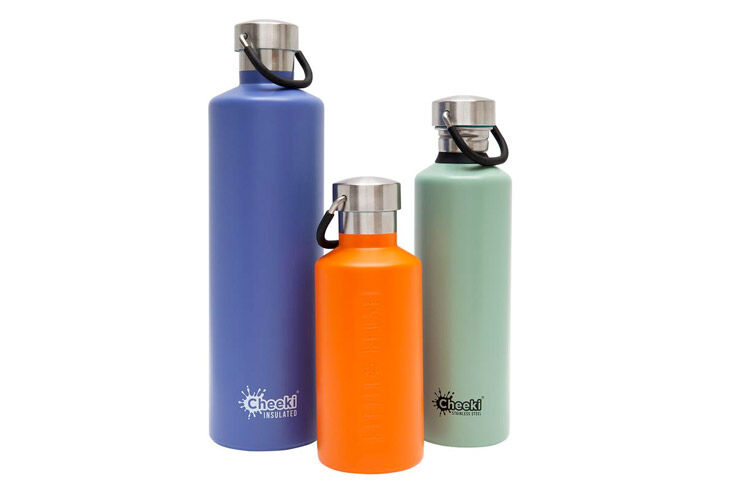 Breastfeeding is thirsty work, so use this tip to make sure you stay hydrated. Lauren explains, "When breastfeeding my first, I found that as soon as she would latch I would instantly get so thirsty and my mouth would just dry up! So my tip is to leave water bottles all over the house so no matter where you feed there is always one in reach."
12. Self-care tip for mum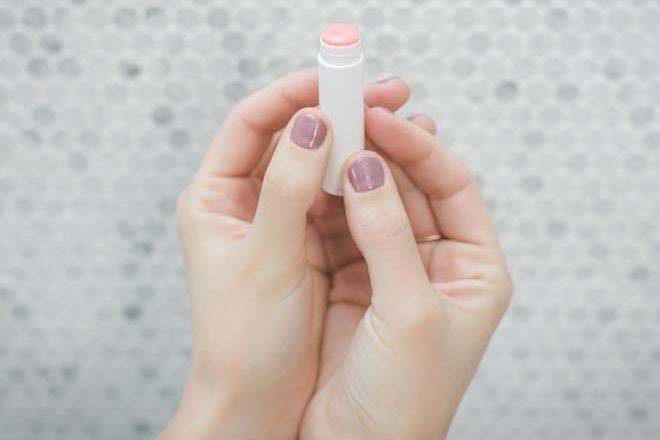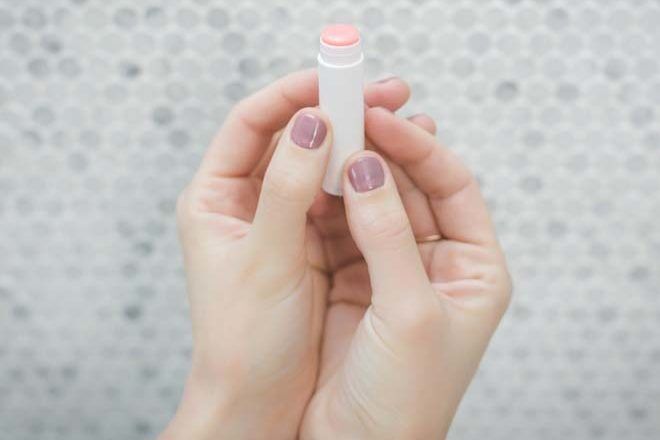 On the same note, while you're stashing water bottles around the house, Courtney suggests adding some of these: "Keep lip balms in all breastfeeding spots so you can apply whilst feeding. My lips are constantly in need of some love. You can use lanolin for lips and nipples."
13. Dummy tip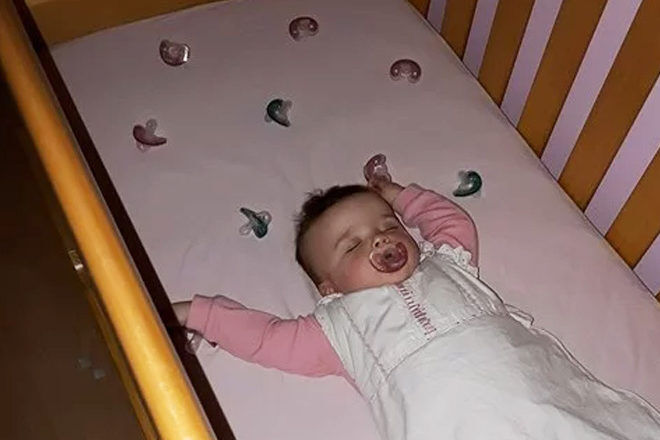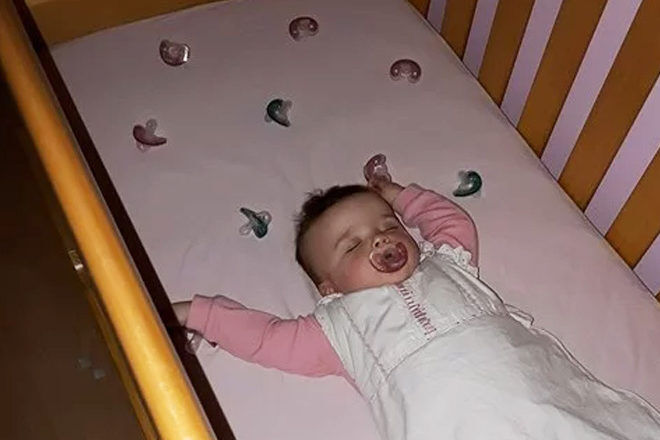 Laura Gerson sent the internet into a spin with her easy way to end replacing baby dummies into little mouths throughout the night and all you need is about 10 dummies. Laura posted her trick on The Motherload, prompting a wave of 'why didn't I think of that moments'.
She says, "Since my little one was about three-months-old she's gone to bed with roughly 10 dummies with her. I found that when she cried of a night all she wanted was a dummy, then she'd go back off to sleep again. Through trial and error with her losing a few down the side but 99 per cent of the time she feels around, finds a dummy, sticks it in and she's sorted! I haven't had to go into her of a night for about eight months now … WINNING!"
Discover more mum hacks and tips …
Wondering what baby hacks other mums have up their sleeves? Join our due date pregnancy groups on Facebook and ask other mums with babies the same age as yours what tips and tricks help them parent like a pro.
Click below and find your group today.
Read next …
Check out these other clever baby tips that cost little but are a huge help: