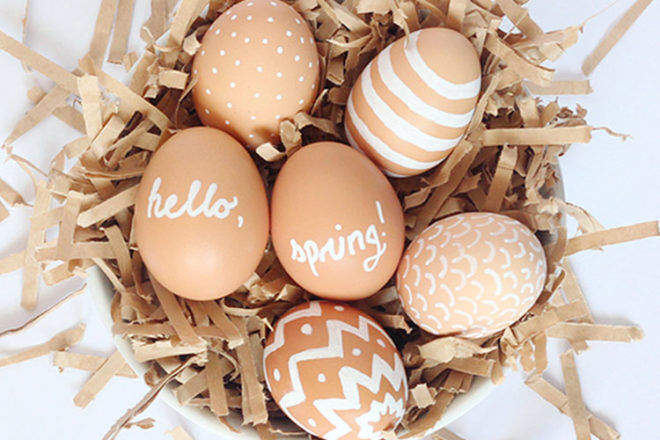 With Easter just around the corner and the school holidays almost knocking at the door, we thought we'd share a little creative inspiration to keep the kiddos busy. Over the years we've collected hundreds of Easter egg decorating ideas and low and behold, we've done it again.
Here are 19 more decorated Easter eggs to make this year.
Boho babes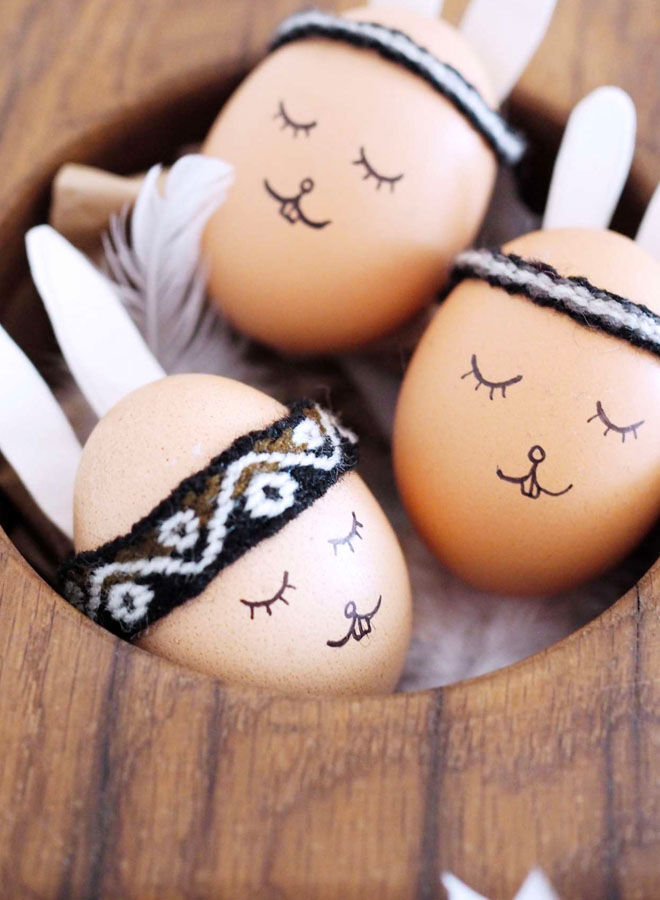 Sit them in a wooden bowl or dot them around the room – these boho Easter eggs are bang on trend. (via Pauls Vera)
Whimsy and wild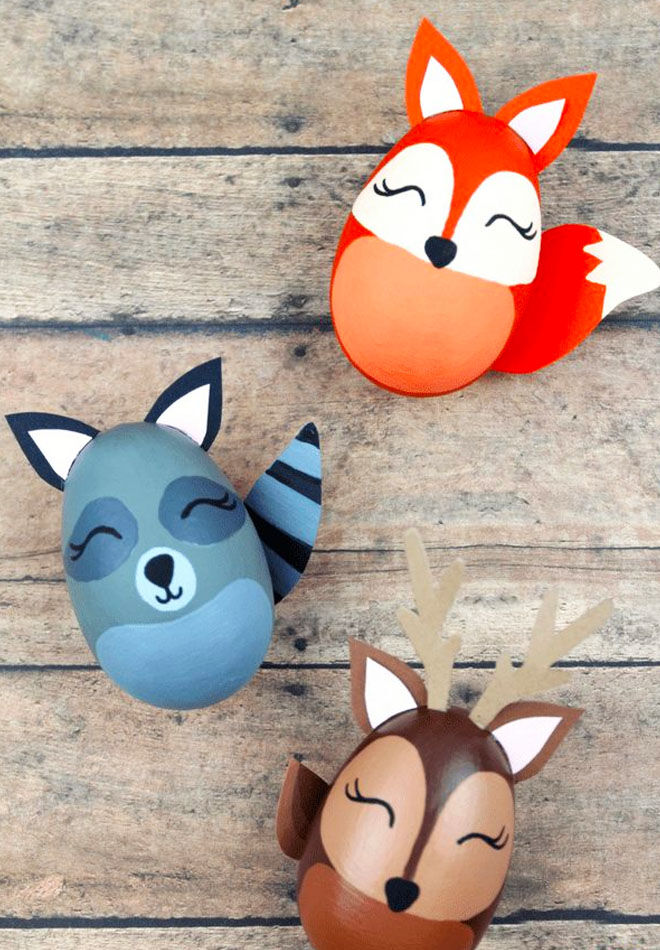 Ssshhhh… We don't want to wake these darling woodland animals. Gorgeous Easter eggs right here. (via Arty Crafty Kids)
A fine fairytale
Littles read about them in stories all the time. Let the fairytale come to life with these precious unicorn Easter eggs. (via Little Inspiration)
Cute as cactus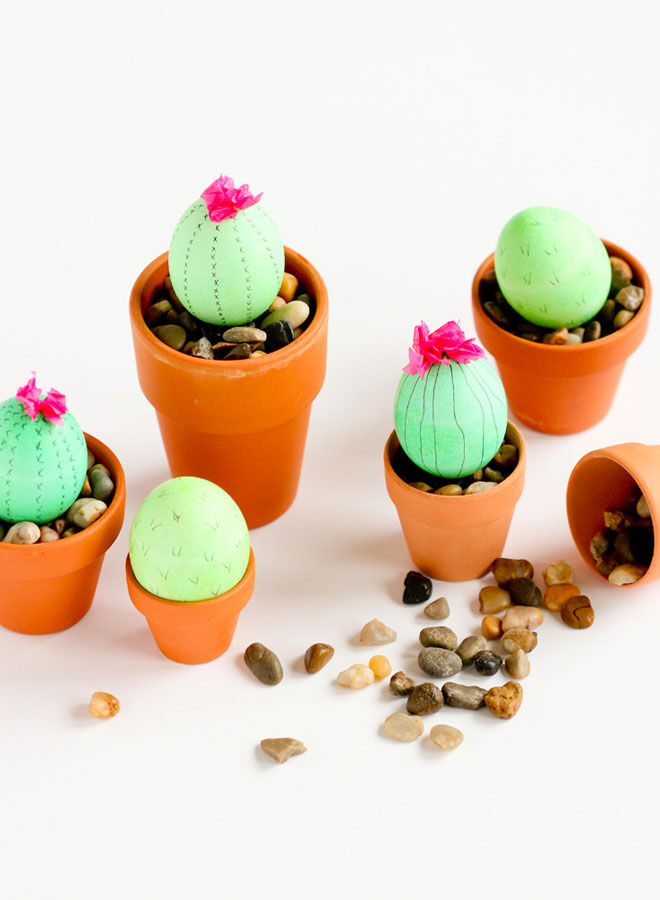 These charming cactus Easter eggs look fab bunched all together and they're super easy to make too. Winner! (via Delia Creates)
Oh me, oh my!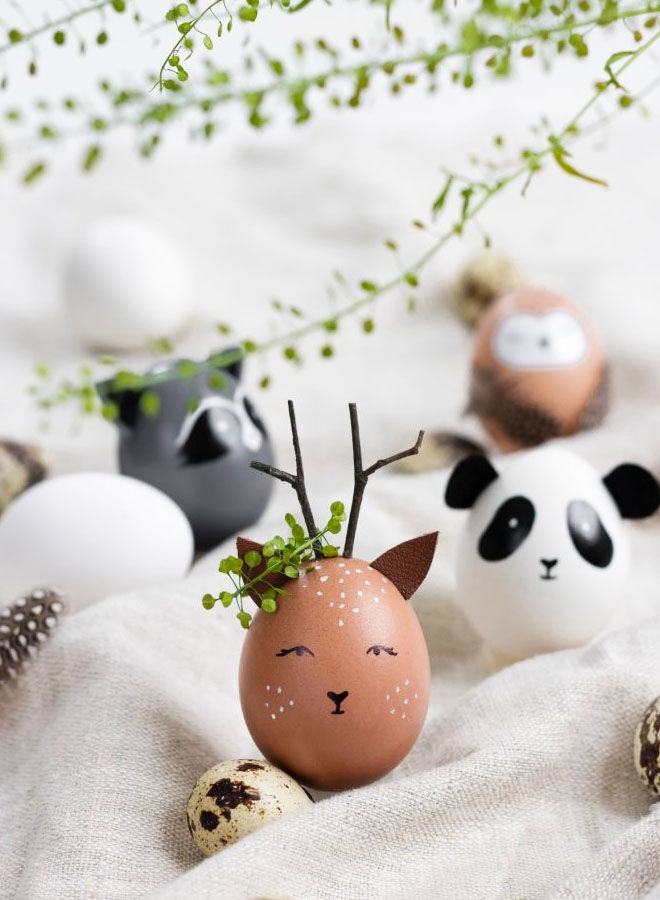 Just when we thought pandas, deer and raccoons couldn't get much cuter, these wildlife Easter eggs rolled into town. Oh my! (via Blog Lovin')
Summer lovin'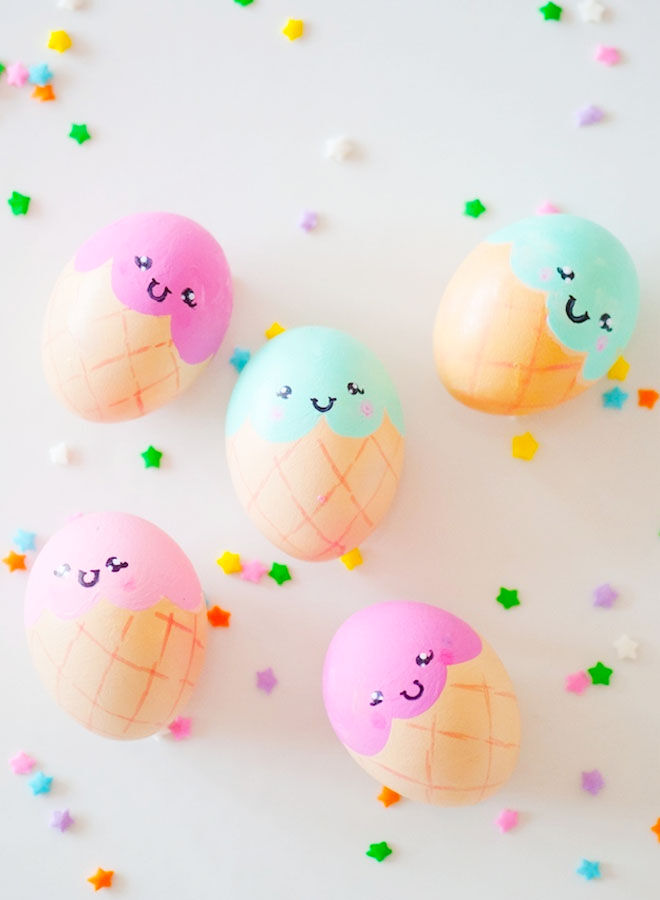 Missing the heat of summer already? This Easter egg decorating idea will bring those summer vibes back in an instant. (via Kara's Party Ideas)
Au naturel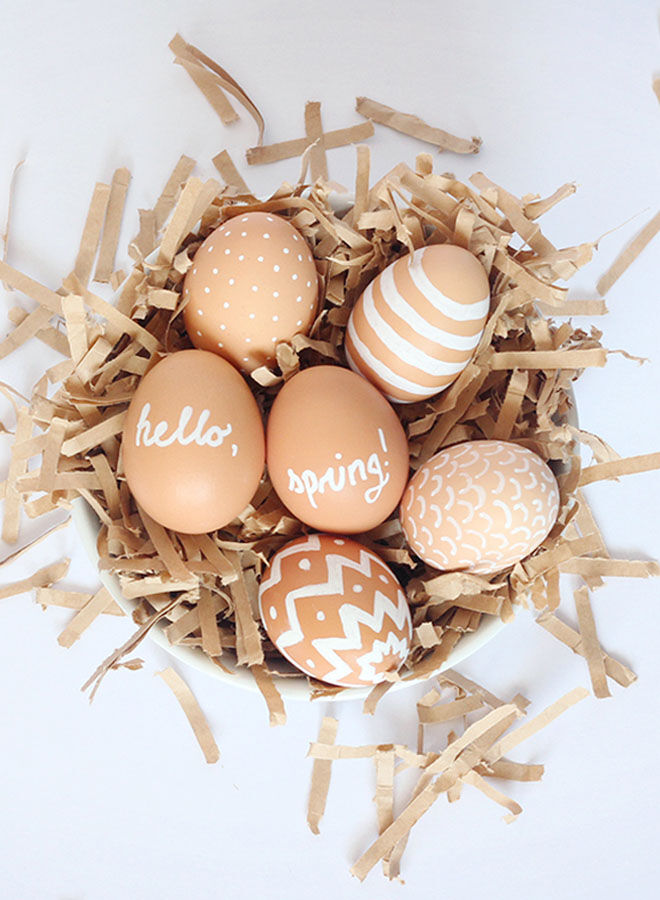 Sometimes simplicity is absolutely fine. A touch of white paint and these natural Easter eggs are just wonderful. (via Style Files)
Tutti Frutti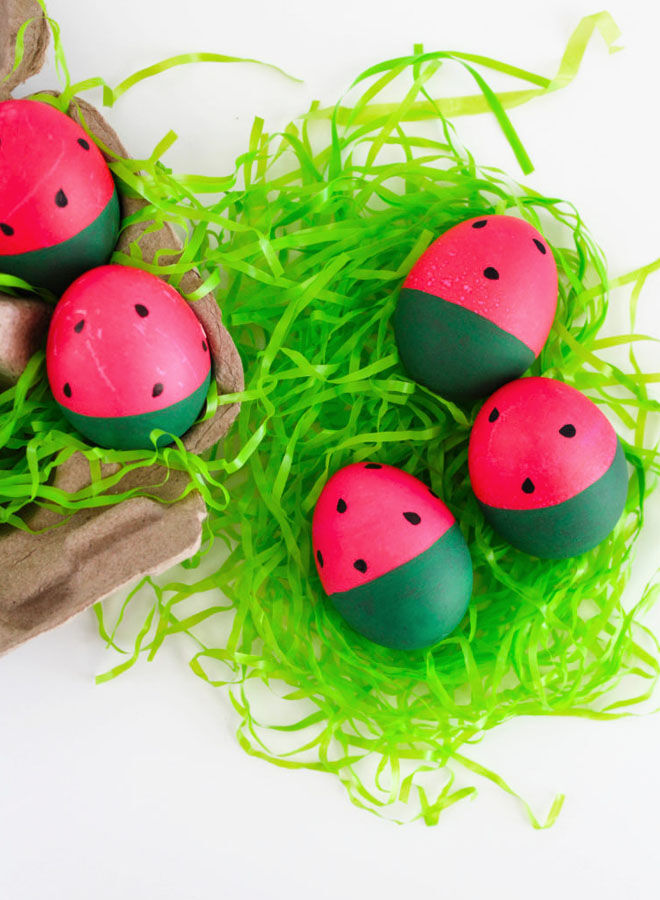 When watermelon Easter eggs are so bold and bright we're almost tempted to take a bite! (via Let's Mingle)
A speck of gold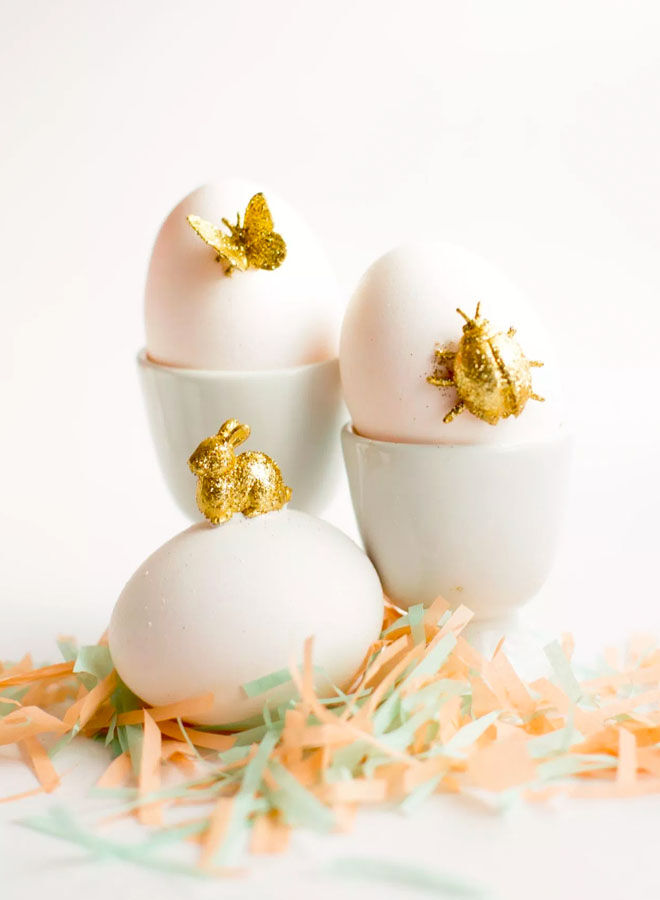 Glistening and absolutely gorgeous – we're seriously crushing on these gold animal Easter eggs. (via Flax & Twine)
Donut they look pretty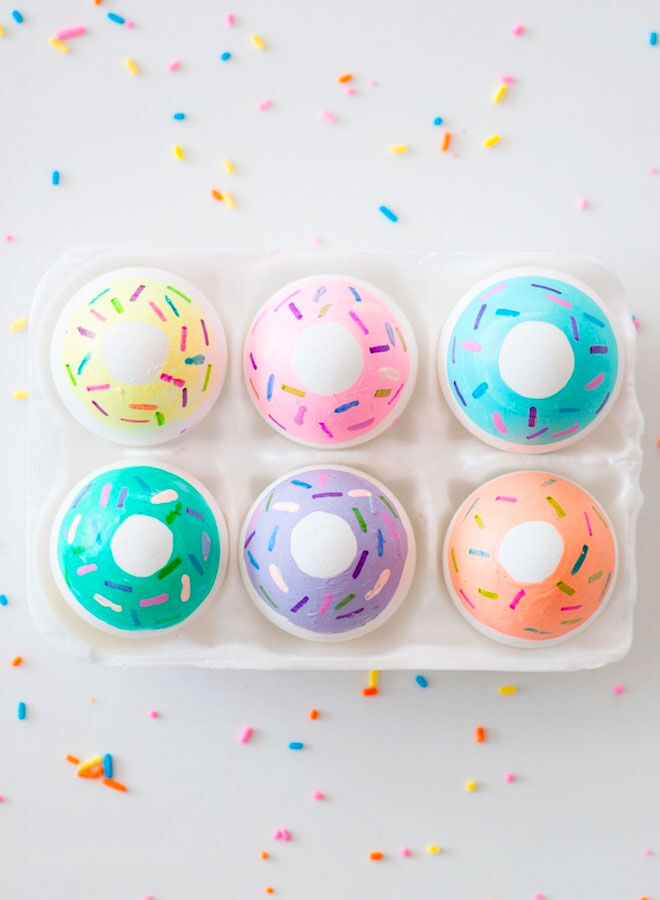 Taking our favourite sweet snack as inspiration, these doughnut Easter eggs are ticking all the right boxes. But now we're hungry… (via Kara'sPartyIdeas)
Sweet sprinkles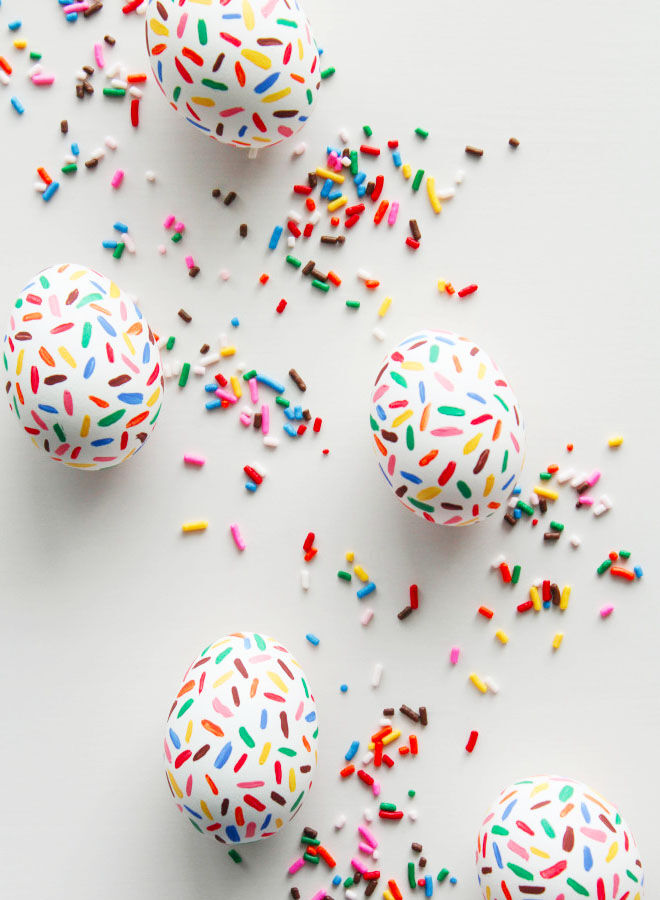 Raid the cake cupboard, dive into your lolly stash – do whatever you have to do to make these sweet sprinkle Easter eggs STAT. (via Let's Mingle)
Festival fashion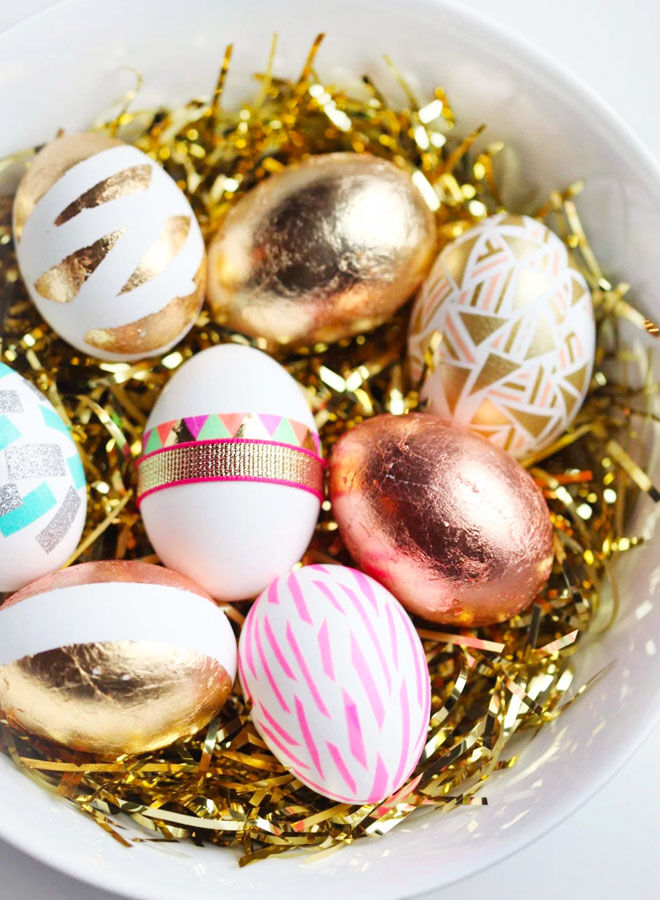 Whether you're a Coachella chick or a Glastonbury gal, a batch of Festival-style Easter eggs is what you need. (via Miss Renaissance)
White and wild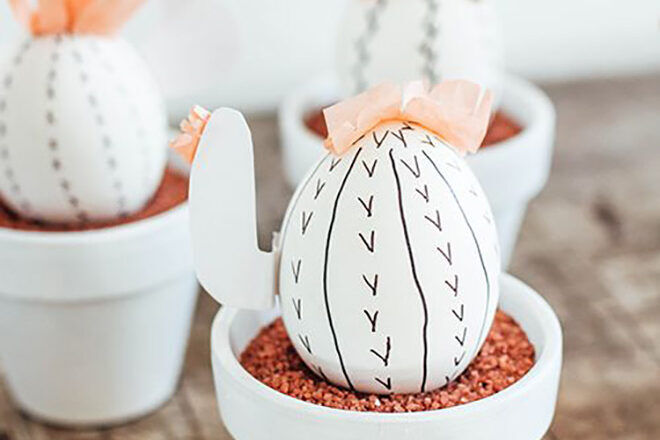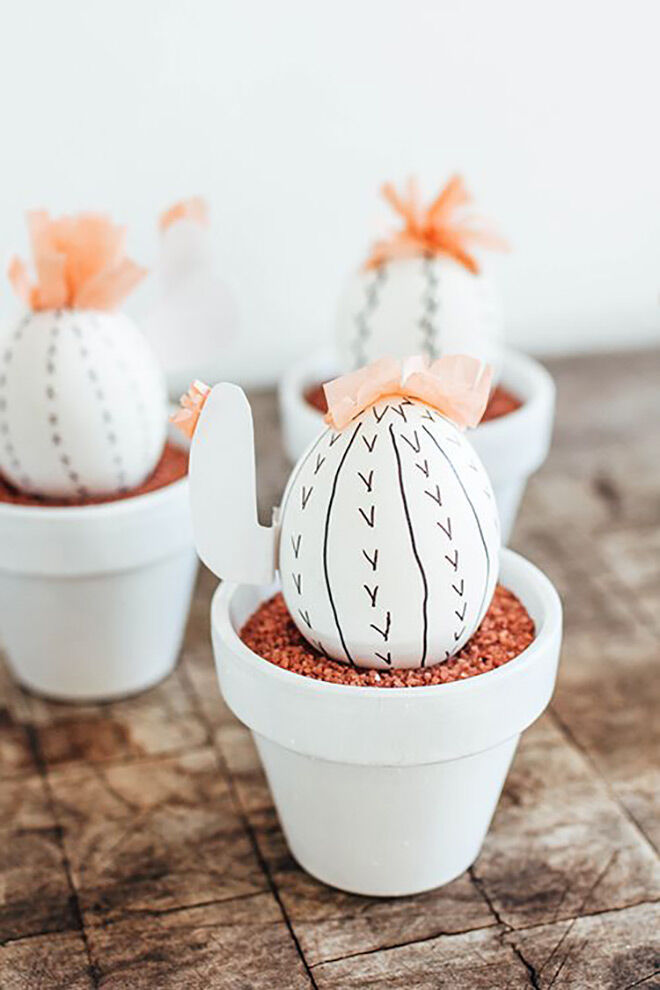 Transporting us to the dry deserts of the USA, these natural cacti Easter eggs are a cinch to make and look super cute to boot. (via The Shift Creative)
A BBQ fave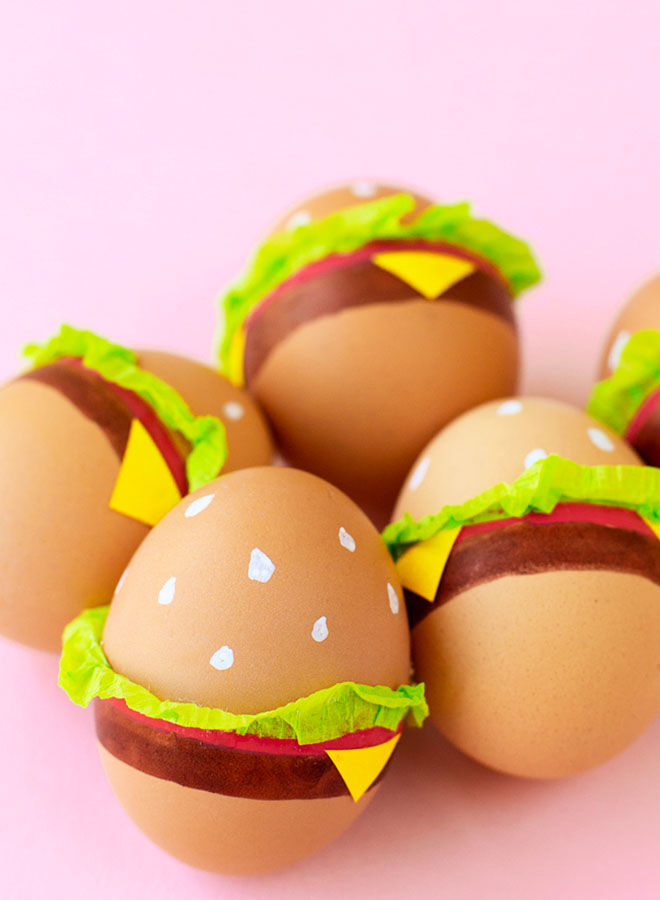 Having an Easter BBQ this year? Wow the crowd with burger Easter eggs as the table centrepiece! (via Studio DIY)
Floral fancy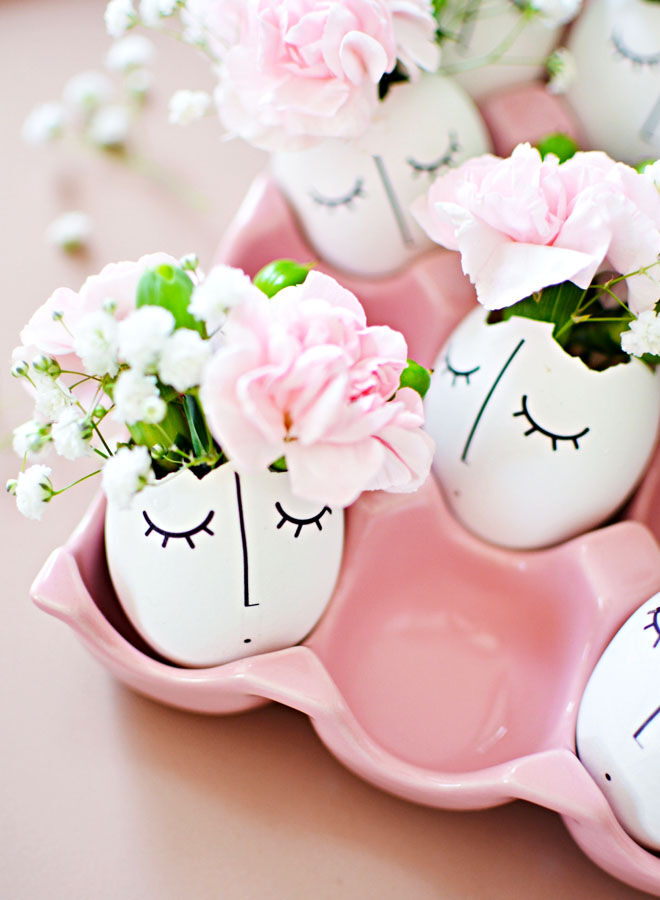 With their dainty faces and floral headpieces, these elegant Easter eggs have our hearts aflutter. (via Little Inspiration)
Night Fever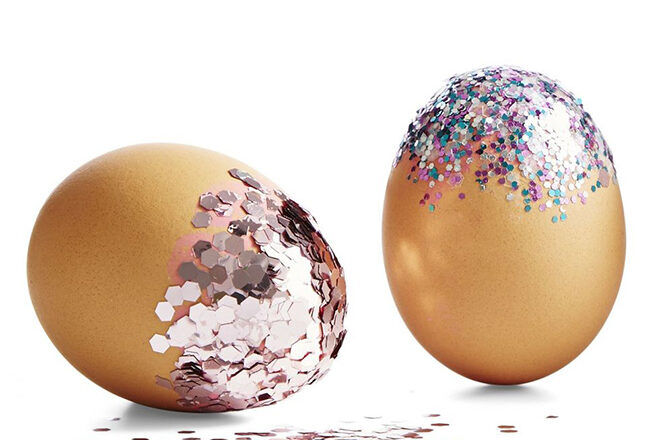 Bringing the 80's back for one last dance – disco ball Easter eggs! (via Good Housekeeping)
The Egg Strikes Back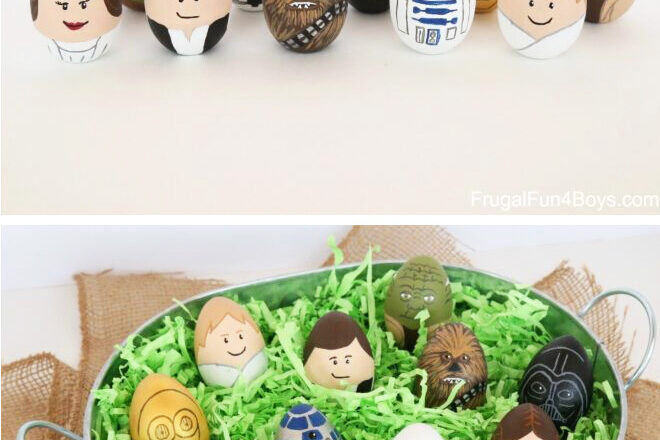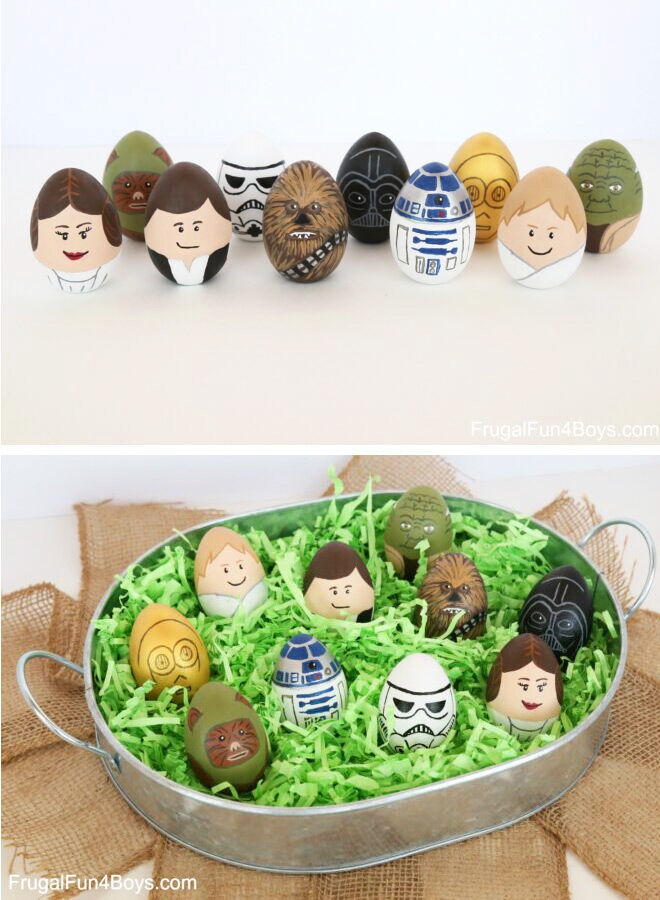 Star Wars fans behold – decorating Easter eggs just got a whole lot cooler. (via Frugal Fun for Boys)
Just like tatt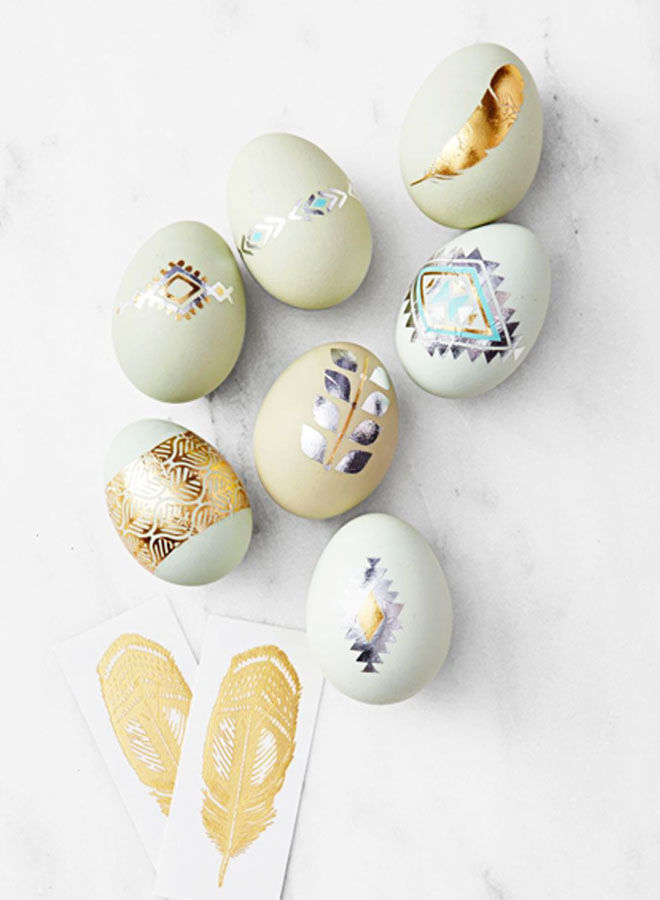 Metallic tattoos look amazing on your arms and your legs, so why not give them a whirl when decorating Easter eggs? We love this idea! (via Good Housekeeping)
Oh, Sir!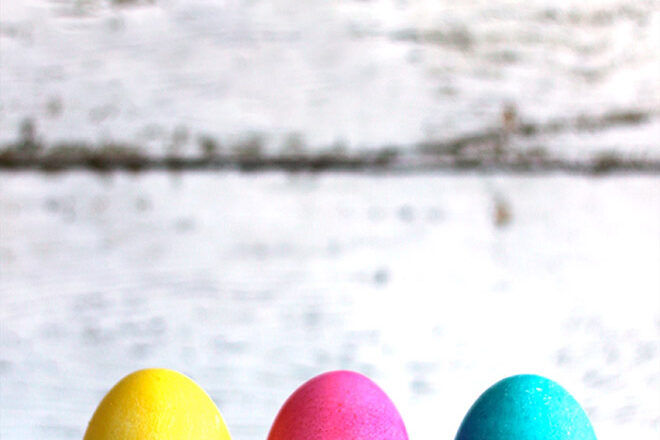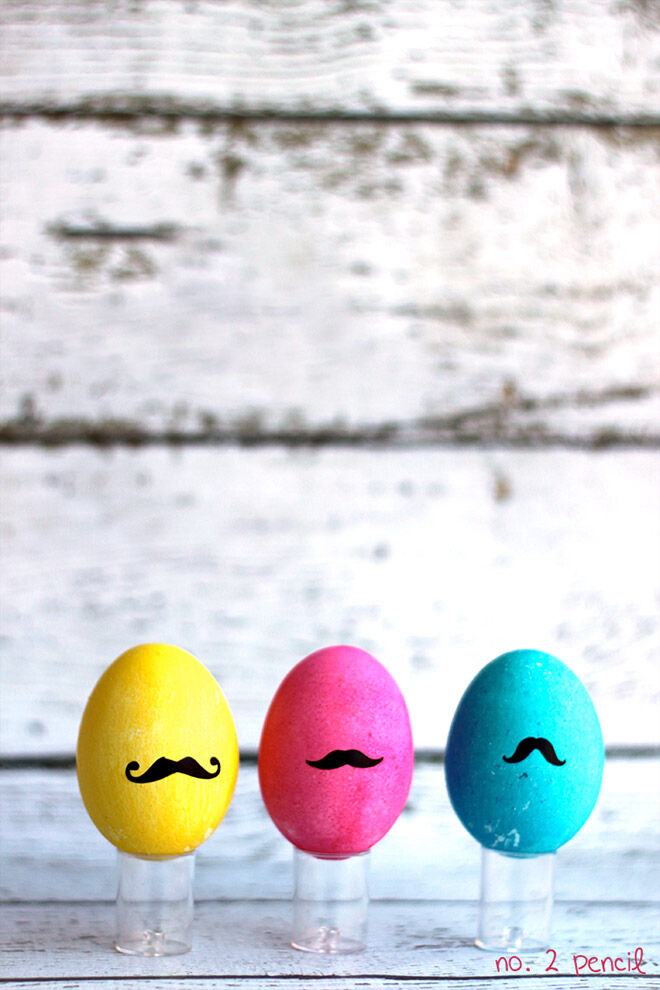 How hipster! A fine looking Easter egg with an even better-looking moustache. (via Number 2 Pencil)
---
Read next …
Looking for more Easter craft ideas? We've got bucket loads of activities for you and your bunnies to tackle this Easter. Here are just a few of our faves: