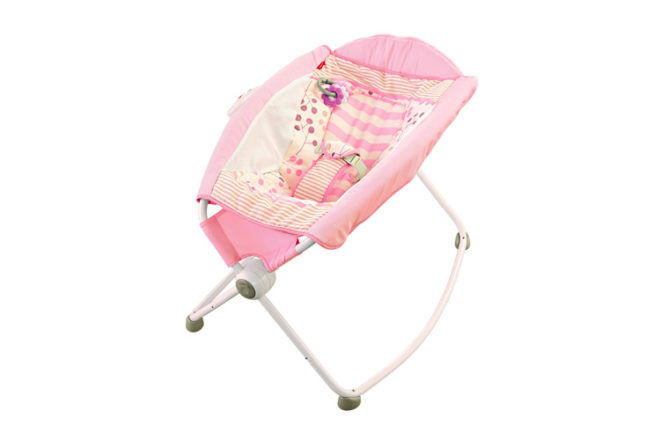 Parents are being warned about the potential dangers of a Fisher-Price sleeper which has been linked to 10 infant deaths in the US, and is available for sale in Australia.
The American Consumer Product Safety Commission (CPSC) and Fisher-Price are warning users of the Fisher-Price Rock 'n Play Sleeper to stop using it once babies are able to roll. There have been 10 infant deaths in the Rock 'n Play since 2015, after infants rolled from their back to their stomach or side while unrestrained. All of the infants were three months or older.
"Because deaths continue to occur, CPSC is recommending consumers stop use of the product by three months of age, or as soon as an infant exhibits rollover capabilities. CPSC has previously warned consumers to use restraints in infant inclined sleep products," the CPSC warning detailed.
"Fisher-Price warns consumers to stop using the product when infants can roll over, but the reported deaths show that some consumers are still using the product when infants are capable of rolling and without using the three-point harness restraint."
Today, the Consumer Product Safety Commission (CPSC) & Fisher-Price issued an alert warning parents and caregivers to discontinue use of the Rock 'n Play Sleeper when infants begin to roll over. Click here to learn more about a safe sleep environment: https://t.co/wrDeE3Trl7 pic.twitter.com/qXvEbf6ZgQ

— Fisher-Price® (@FisherPrice) April 5, 2019
The sleeper is available on several sites to purchase in Australia, as well as on Gumtree.
Australia's consumer watchdog, the ACCC, says it's not aware of any injuries or deaths in Australia that have been linked to the sleeper, but it is investigating.
"The ACCC urges parents with this product to keep it out of reach of children," a spokesperson for the ACCC explained. "We are always concerned by reports such as those we are seeing from the US."
Safe sleeping for babies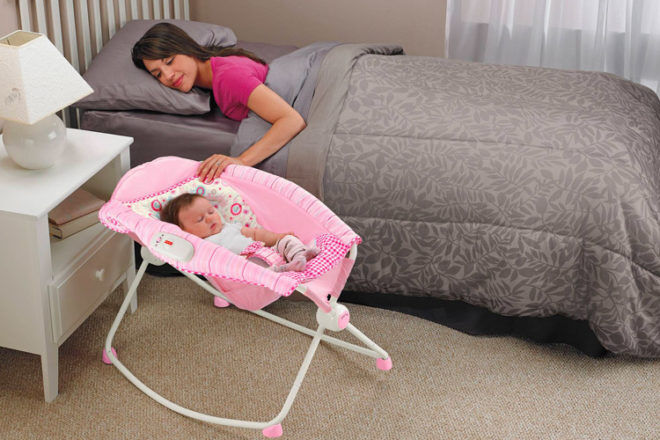 Red Nose says on its website that there are no Australian standards for bouncinettes (bouncers or rockers), and recommends a baby is always put to sleep on their back on a firm and flat surface.
"When a baby falls asleep in a propped up device the head can fall forwards, pushing the chin down towards the chest. This can lead to the airway becoming blocked and reducing airflow. Tilt your own head forward and place your chin on your chest. Try to breathe through your nose. Can you breathe freely? No. Babies breathe better when they are lying on their back on a firm, well-fitting, flat (not tilted or elevated) mattress."
---
Read next …
---
Join our Pregnancy & Baby Groups
Be the first to know about recalls, alerts and baby related news – nothing gets past the mums and mums-to-be in our Facebook groups! Join one of the closed Mum's Grapevine due date or baby Facebook groups for non-judgemental support from other mums with babies born around the same time as you.
Click below and join your group today – don't miss out!