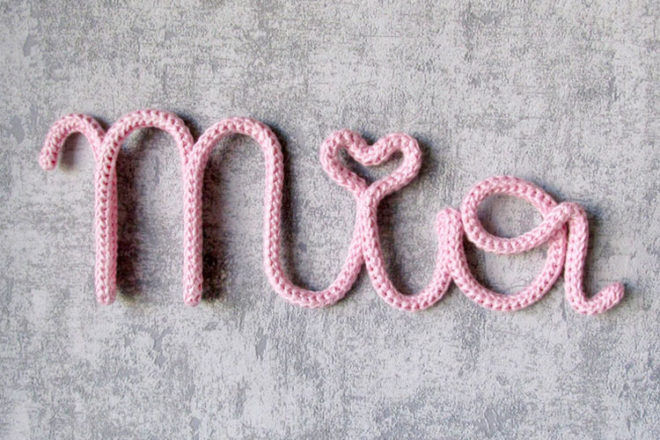 Decorating the nursery is an exciting task to tick off the to-do list before bubba comes along. Wallpaper, paint, or a mixture of both, the knitted name signs by Les Frotteurs weave a touch of magic across freshly covered walls.
Combining the creative crafts of calligraphy and crochet, these gorgeous pieces of wall art are a special way to spruce up and personalise your baby's sleep space.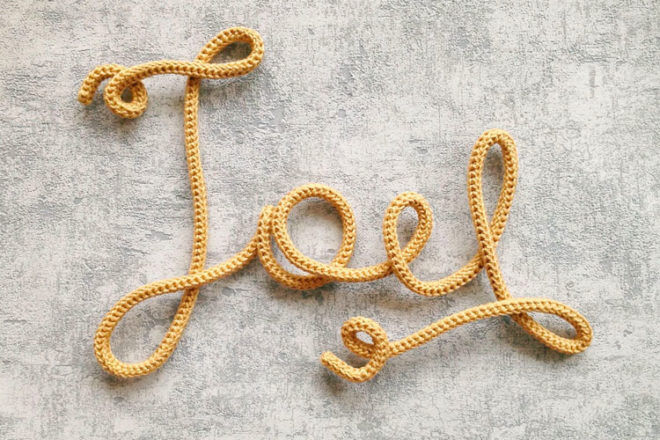 Handcrafted in Austria, the dreamy nursery name signs are made using cotton yarn and aluminium wire. Words and colours can be fully customised and are priced per letter.
Available online via Etsy (from $11.43)
---
Read next …
Searching for other wall art ideas? There are heaps of creative ways to add flavour to your favourite rooms – here are just a few to get your creative juices flowing:
Ask other mums …
Join our closed pregnancy and baby groups on Facebook and ask other mums what fab finds they are putting in nurseries and play spaces – each group is based on babies age or due date so you're all going through the same things together.
Click below and Find your group today!