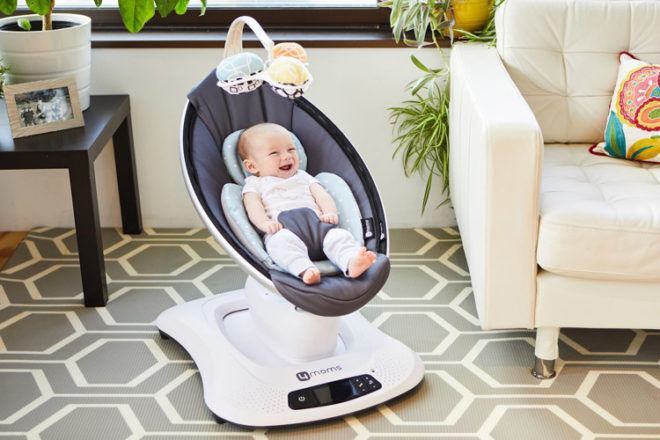 The mamaRoo infant seat moves just like mum does, and the latest mamaRoo4 takes it up a notch with the addition of breathable mesh fabrics and features galore.
Fully reclinable, the unique action of the mamaRoo4 is designed to mimic the movements babies adore – riding in a car, the rise and fall of waves, and of course rock-a-bye baby in mumma's arms.
mamaRoo review
The updated user interface features larger buttons, as well as more intuitive controls to change between the five unique motions – Car Ride, Kangaroo, Tree Swing, Rock A Bye and Wave. While the new interactive and reversible toy balls entice little eyes as they recline in the mamaRoo4 – the crinkle ball, rattle and reflective mirror stimulate baby as they interact and play with reflections, textures and movement – what fun!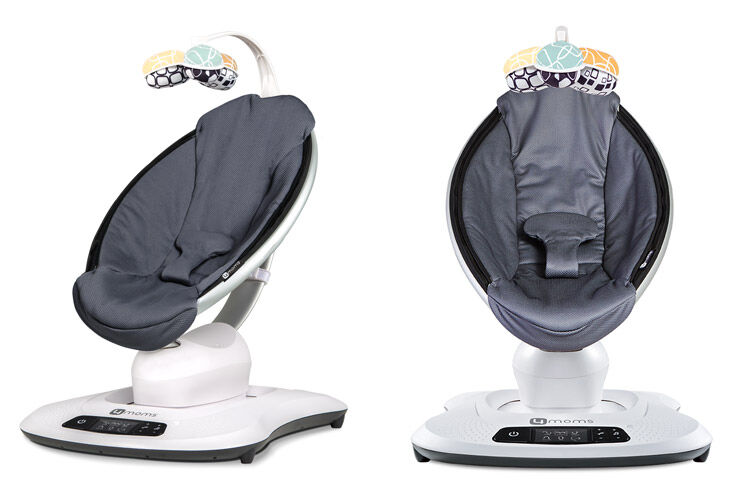 Hook the mamaRoo up to any MP3 device and bub can bop along to the family's favourite tunes or play any of the four soothing sounds built-in. The clever mamaRoo4 is Bluetooth enabled too – so with the simple click of a button you're able to control the motion, sound, speed and volume from any smart device. Handy!
Complete with five-speed options, there are 25 different combinations for little joey's to try.
The 4MOMS mamaRoo4 is exclusively available from Baby Bunting ($549).
This post is sponsored.