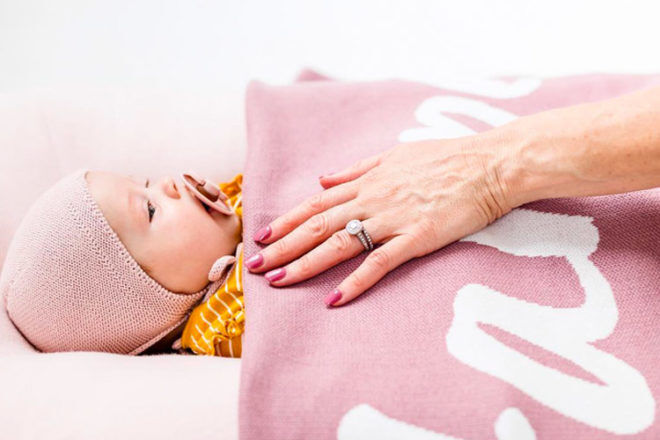 Keeping baby snug as a bug during the night goes a long way towards a better sleep (for them and for you). And as the winter months roll in, there's no better time to invest in a cozy baby blanket for cuties to cuddle into.
Soft enough to sleep with yet light enough to take on their travels, a baby blanket needs to provide snuggle bunnies with the ultimate comfort while being lightweight and breathable for when the nighttime wriggles begin.
What to look for when buying a baby blanket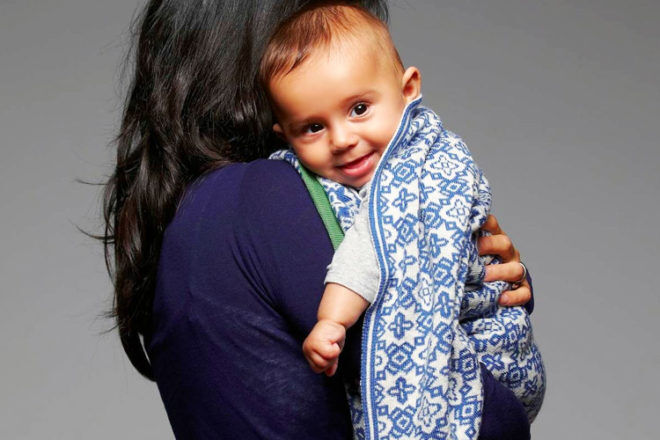 Breathability: A baby blanket needs to be breathable to ensure a night of safe sleep. To test a blanket, simply hold the blanket newt to a fan and if you can feel the breeze through the blanket, the material is breathable.
Comfort: Comfort is one of the top priorities when buying a baby blanket. Ensure the material is soft enough for baby's delicate and sensitive skin, and that no harsh chemicals have been used in the manufacturing process.
Size: Baby blankets offer a multitude of uses. As well as keeping baby warm they make fantastic play mats, sunshades and nursery decoration. Think about the size and uses you'd like the baby blanket to have before purchasing.
Design: As lovely as tassels and ribbons are, they are not considered safe for sleeping. Try to stick to a simple design until bub is a little older.
Washability: And finally, like all things a baby needs and uses, the baby blanket is bound to get a little messy. Look for a material that is machine washable and one that dries quickly – the sooner bub is reunited with their blankie the better.
The best baby blankets for 2019
We asked our Due Date and Baby Facebook group members to recommend the best baby blankets they use and these are the brands they recommended.
That's My Blankie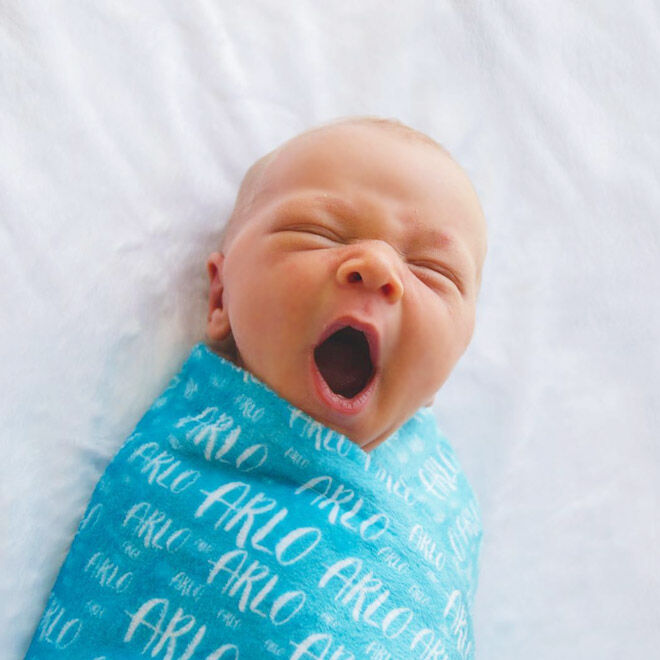 That's My Blankie Personalised Blankies (from $48): A real favourite with our Facebook Baby group community, these blankets come in all shapes and sizes (and fonts!). Chose from pram blankets to ribbon blankies and blankets perfectly sized for the cot, then customise like crazy for a seriously sweet addition to the nursery.
"That's my blankie! She made it right away and It was delivered 2 weeks later. Just received it and I love it." – Ebonye H
"That's my blankie make amazing personalized blankets! We've had numerous items done by them & they are amazing!" – Jess S

---
Uimi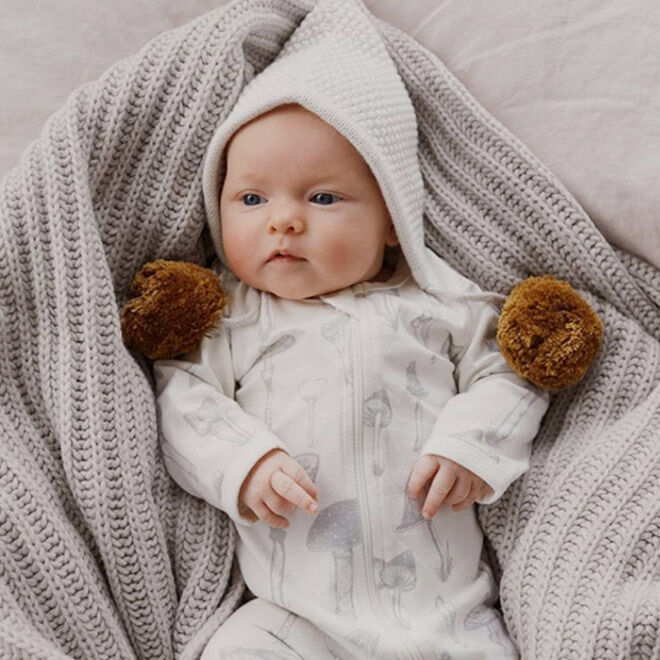 Uimi Baby Blanket (from $149): Made in Melbourne from 100% merino wool, the beautiful blankets from Uimi have a luxurious feel that leaves baby cocooned in comfort. Made from natural and sustainable fibres, the blankets are known and loved for their softness, strength and quality.
"If you want something really special, I love Uimi….so soft & pure merino wool." – Jessica C
"I got given a beautiful woollen one from Uimi – they're made in Melbourne" – Georgia G

---
The Knit Studio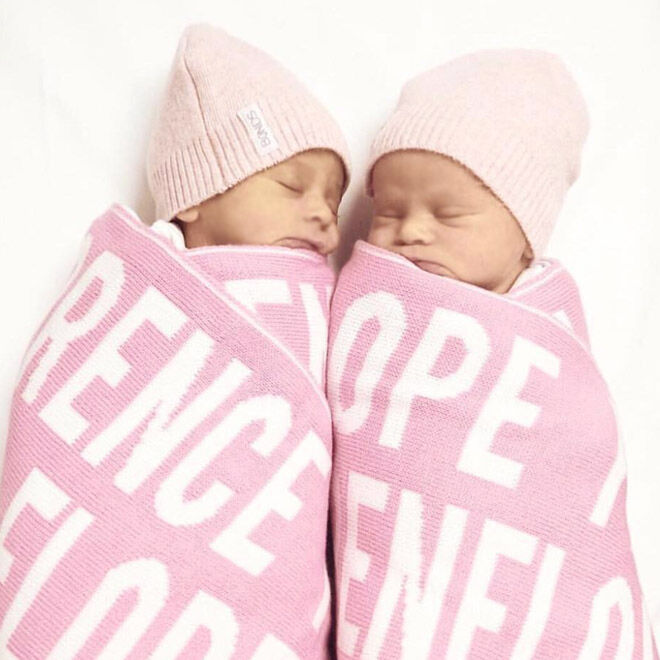 The Knit Studio Personalised Blankets (from $100): Made out of a tiny tin shed on the Mornington peninsular, the beautiful personalised name blankets have been stealing hearts Australia-wide. Organic, ethically produced and 100% cotton, the blankets are super soft while staying durable for use time and time again.
"Highly recommend The Knit Studio for sure. Order and delivered in around 20 days and the quality is amazing. Also can write as many names as you want not just first or last name." – Celeste J
"I just received mine from the knit studio. They are beautiful and great quality. My niece has one and my sister said it washes well too" – Lisa Duclos
"We were gifted a beautiful personalised blanket from the Knit Studio on the Mornington Peninsula." – Lisa B

---
Pottery Barn Kids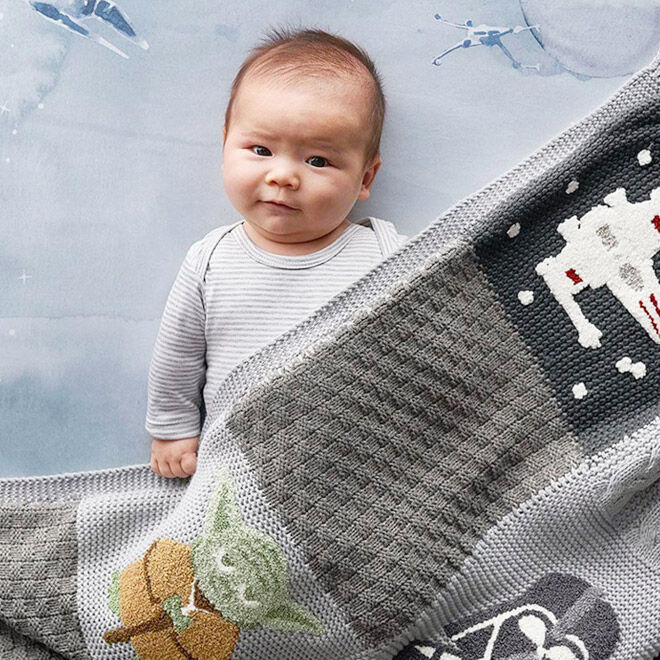 Pottery Barn Kids Baby Blanket (from $39): With a wide range of baby blankets under their belts, these guys have a blankie to suit every cuddle bunny. From chunky cable knits and colourful stripes to organic cotton weaves and themed pieces of patchwork, this collection is sure to leave bub feeling safe, snug and secure.
"Pottery barn – can't beat them for quality!" – Dhru X
"Check out Pottery Barn…it looked super cute" – Siobhan O

---
Namely Co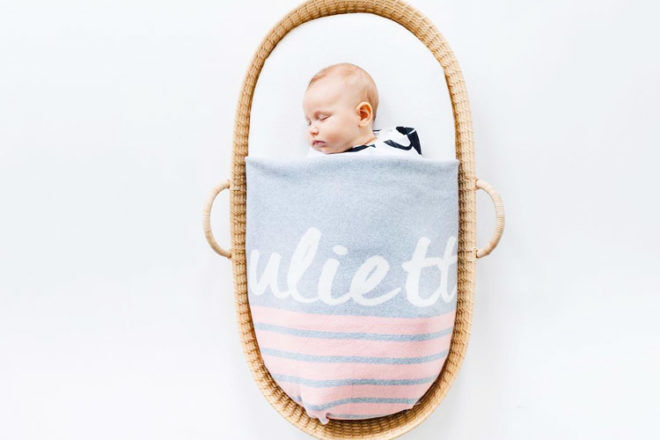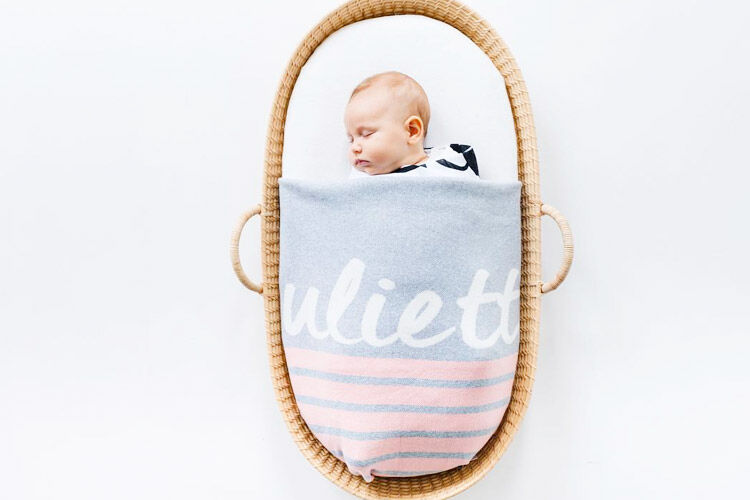 Namely Co Personalised Knitted Name Blankets (from $89): Beautifully soft, the knitted name blankets from Namely Co are a timeless keepsake for bubba to treasure for years. All blankets are made to order from the highest quality yarn and available in various sizes to ensure baby is kept covered and cozy at all times.
"I ordered the pram blanket from Namely Co and had it within 2 weeks. The quality is great…Classic designs so they'll look good for years. I can't wait to wrap baby in it" – Margaret R
"Namely Co have the most amazing blankets! Absolutely love mine." – Samantha P
"Namely Co…I got a personalised blanket and it's simple and classy" – Kasandra R

---
Other baby blankets mums recommend…
Wilson & Frenchy:
Wilson & Frenchy baby blankets from $55.95
Little Turtle Baby:
Little Turtle baby blankets from $59.95
Mister Fly:
Mister Fly baby blankets from $75
Sheridan:
Sheridan baby blankets from $79.95
Adairs:
Adairs baby blankets from $39.99
Purebaby:
Purebaby organic cotton blankets from $79.95
Kip & Co:
Kip & Co baby blankets from $79
Choofie:
Choofie luxury baby blankets $129.95
The Little Linen Company:
The Little Linen Company knit blankets from $57.45
Toshi:
Toshi organic baby blankets from $89.95
Indus Design:
Indus Design baby blankets from $69.95
Little Wolff:
Little Wolff blankets $159
Coco + Cru:
Coco + Cru blankets $84.95
Heirloom Cashmere:
Heirloom Cashmere baby blankets from $145
Sunday Ganim:
Sunday Ganim baby blankets from $100
Bugaboo:
Bugaboo soft wool blanket $174.95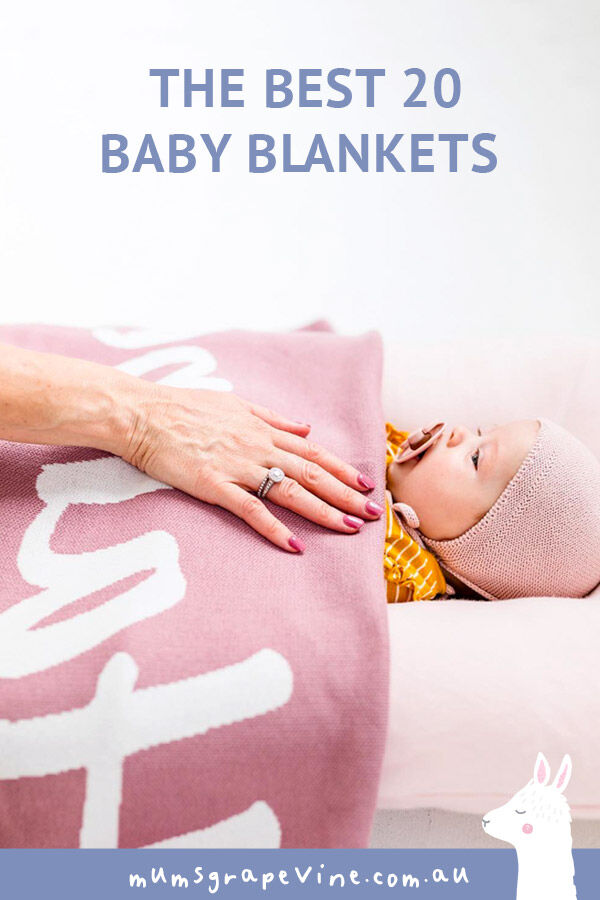 ---
Read next …
Want to know the ins and outs of keeping baby warm? These next few articles may help: