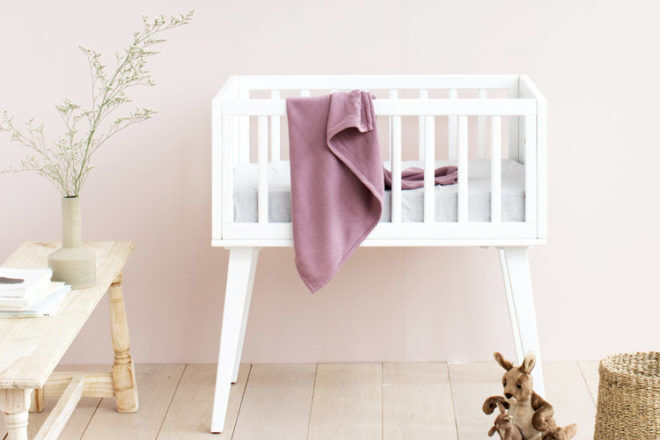 One of the first places bubba will sleep (apart from snuggling into mumma's chest), a baby bassinet is an important purchase for any new parent. To help you in your search, we're here to guide you through some of the best baby bassinets Australia has to offer.
Most bassinets are lightweight and portable, making moving from room to room a breeze. Whether bunking with bub for the first few months or popping baby into their own room, there's a bassinet to suit every need.
What to look for when buying a bassinet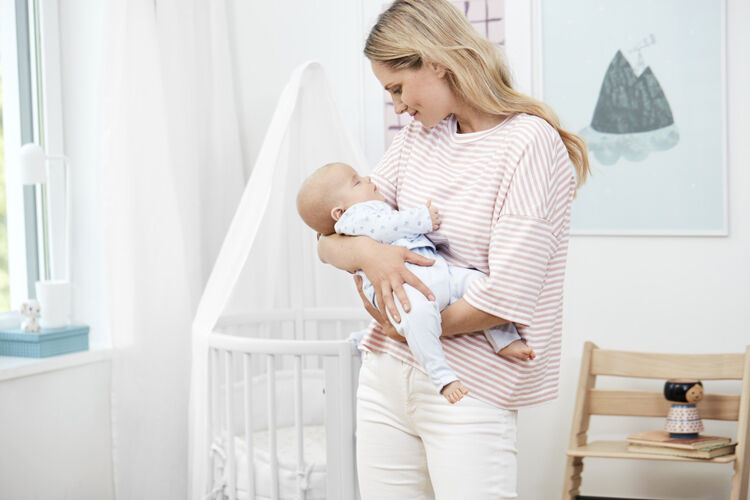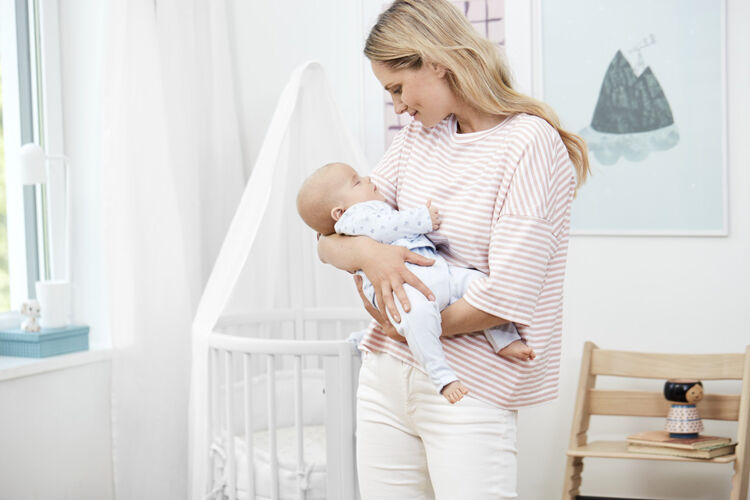 Here are some key features to consider when buying a baby bassinet:
Location: Where will snuggle-bunny be sleeping? Will the bassinet be in your room or the nursery? Some parents start with bub sleeping in their room with a plan to move into the nursery at a later date. If this sounds like the right idea for your family, choose a bassinet that can be moved with ease.
Space: What size is the room? Again, whether it's the master bedroom or the nursery, measure the space and make sure the bassinet (and the accessories that come with it) will fit. For a helping hand, use our handy nursery planning guide.
Safety: Safe sleeping is the highest priority, so be sure to check that the bassinet complies with Australian standards.
Quality: Safety and durability are determined by quality. Choose a well-made bassinet that will keep your little one sleeping safe and sound.
Nursery design: Is there a particular theme or other furniture that the bassinet needs to compliment? Many bassinets are available in sets so that the cot, change table and dresser all match too.
---
12 baby bassinets Australia
To help you find the best baby bassinet Australia has to offer, we've compiled this list of amazing brands to get you started in your search. In no particular order, here they are:
1. Troll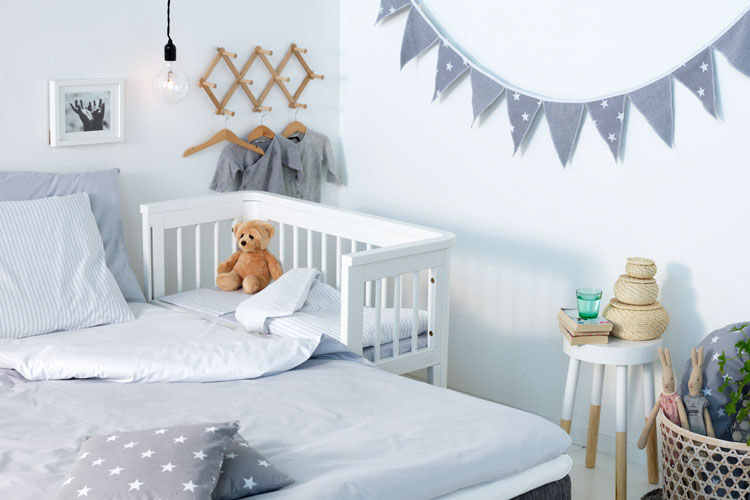 This sleek co-sleeper lets little angels sleep soundly right by your side, with a simple yet sturdy design that oozes Scandinavian style. Made from European birch, the stunning SUN is available in three timeless colourways.
---
2. SnuzPod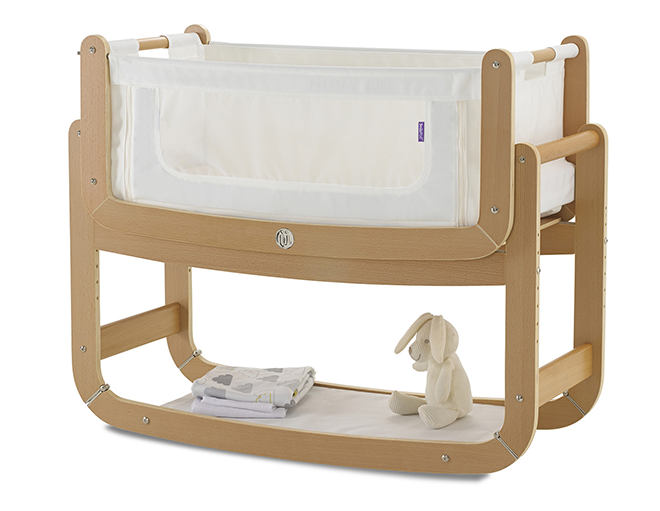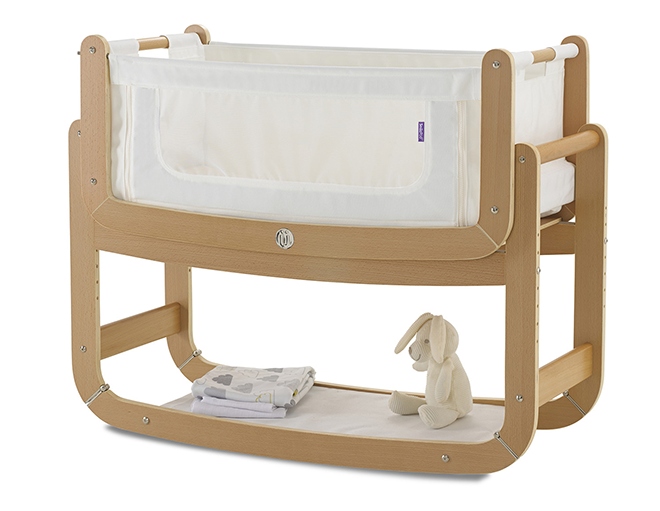 The award-winning SnuzPod is a clever 3-in-1 design. It can attach to the side of your bed for co-sleeping (there is a nifty zip-down side for easy access to bub for feeding), use it as a stand-alone crib or lift the bassinet from the rocking base and use it for daytime naps around the home.
---
3. Bednest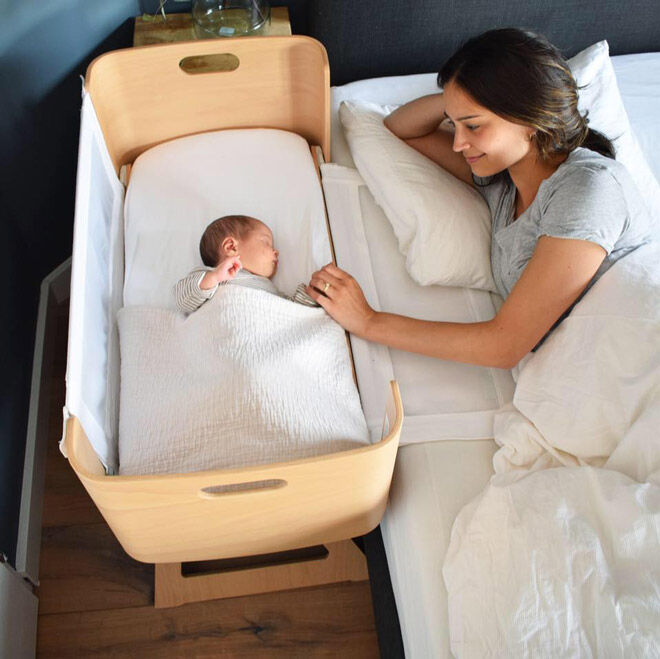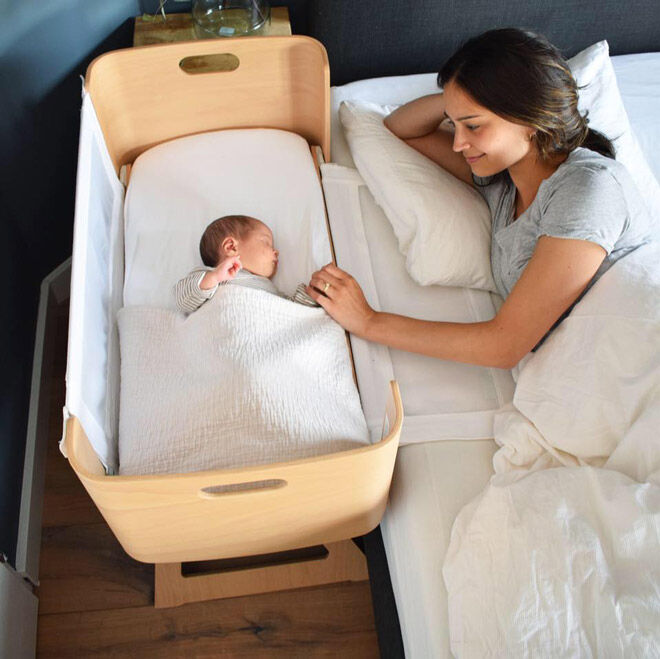 The Bednest is so clever – it feels like bae is sleeping in your arms, without actually sharing a bed. With adjustable height and positioning, simply lower the mesh side for easy comforting and feeding.
---
4. Leander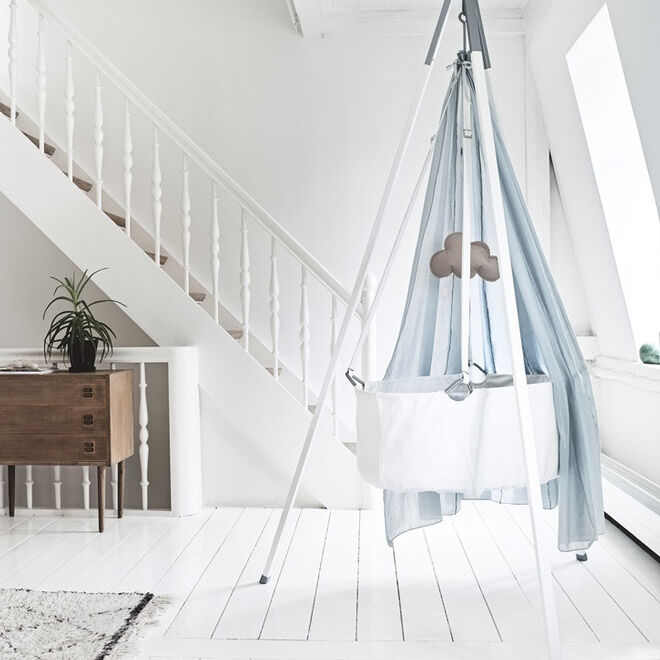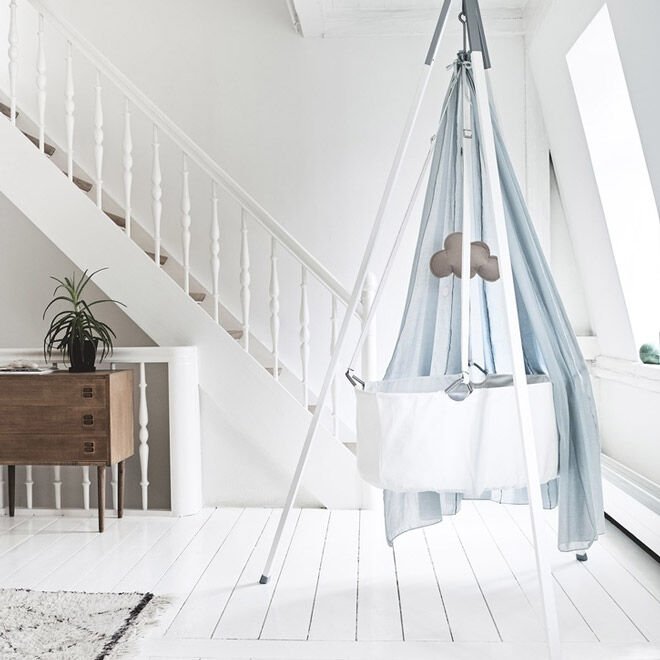 This stunning cradle suspends from the ceiling for sweet nursery slumber or from a tripod for napping around the home. Made from super-soft cotton, the cradle folds down for easy storage and sways in every direction to rock bubba to bye-byes.
---
5. Boori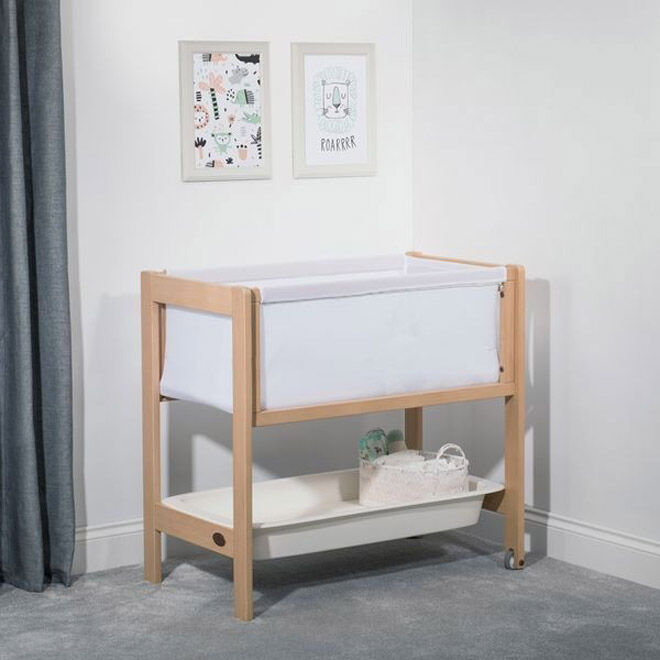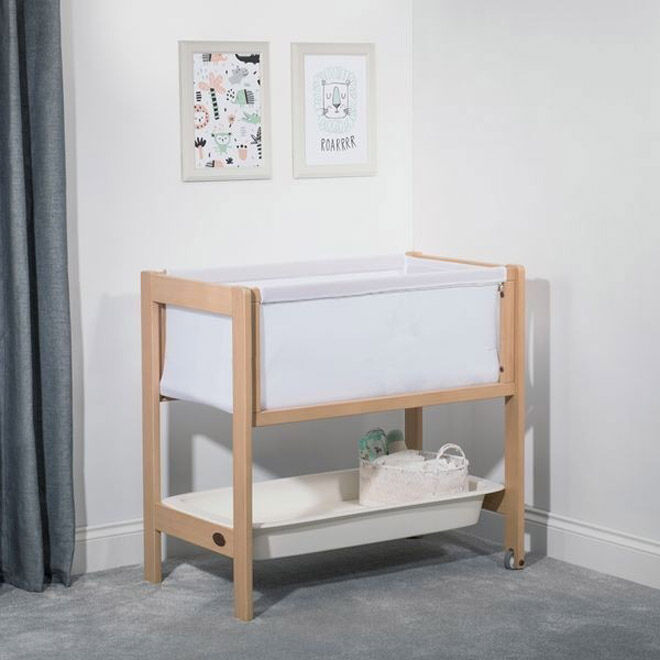 Bassinet, change table and storage all rolled into one. Made from solid and sustainable wood, chosen for its premium quality and beautiful natural grain, this design features a perforated, washable mesh basket that allows for maximum airflow and visibility.
---
6. SNOO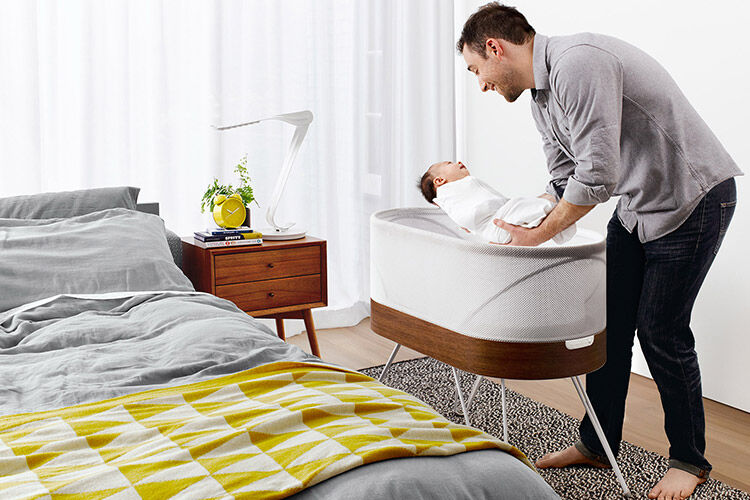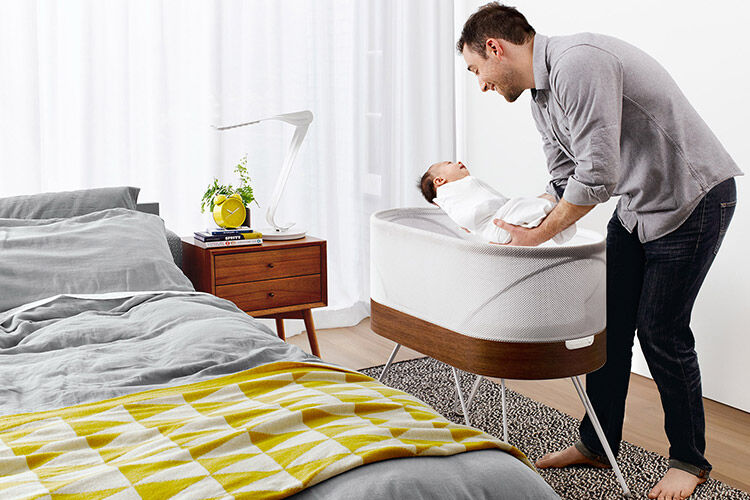 It's the Smart baby bassinet Australia loves. The SNOO uses microphones to tell when bub is crying or fidgeting. And while Mum and Dad stay tucked up in bed, the SNOO gets to work playing white noise and rocking bub back to sleep.
---
7. Mother's Choice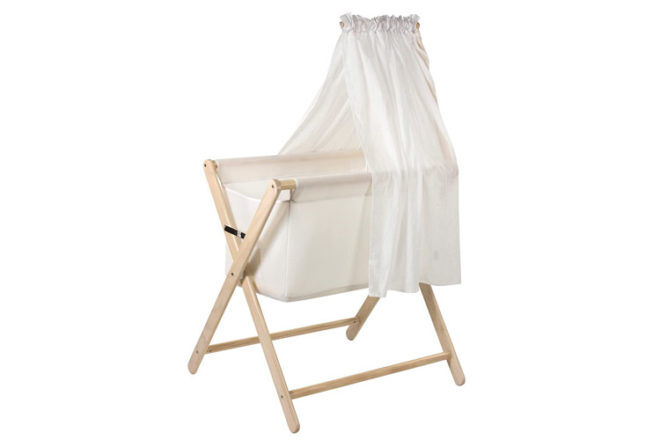 A classic style bassinet which conveniently folds away for storage, while the 100% cotton fabric allows excellent ventilation – ideal for warmer climates.
---
8. Love N Care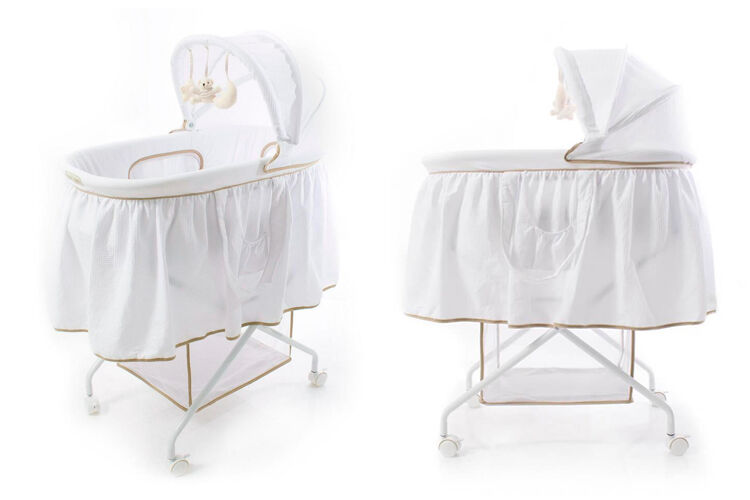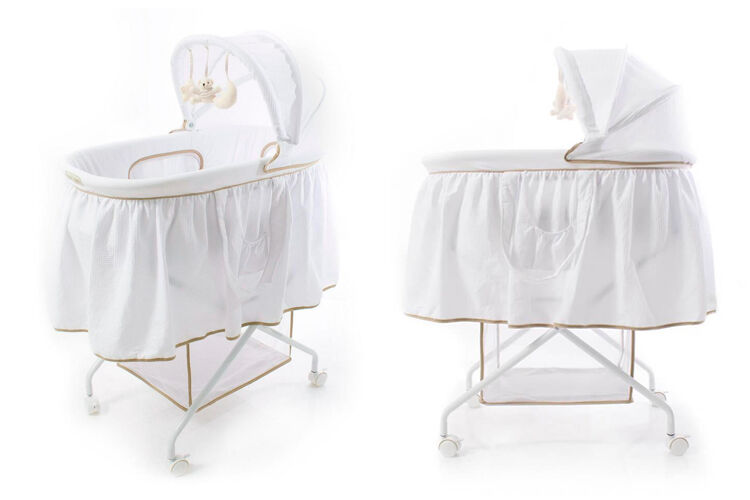 Complete with designer quilt set, pillowcase, mattress and mattress protector, this practical carrycot converts to a crib on wheels for the ultimate flexibility.
---
9. Incy Interiors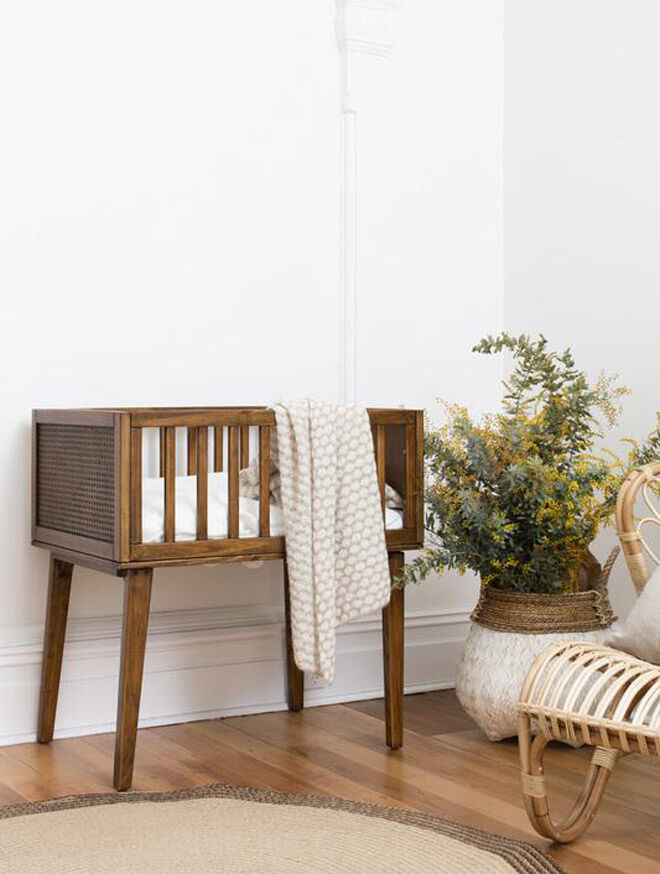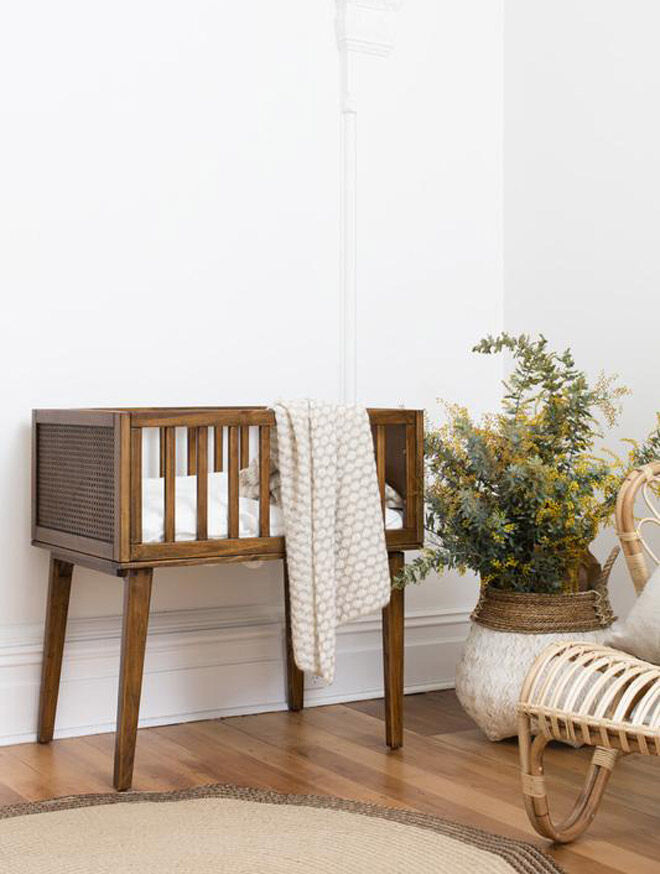 Individually handcrafted from New Zealand pine, the mid-century inspired Maxwell Bassinet is classic luxury at its best. Despite the solid and structured design, it's light enough to transport easily and effortlessly as needed.
---
10. Cariboo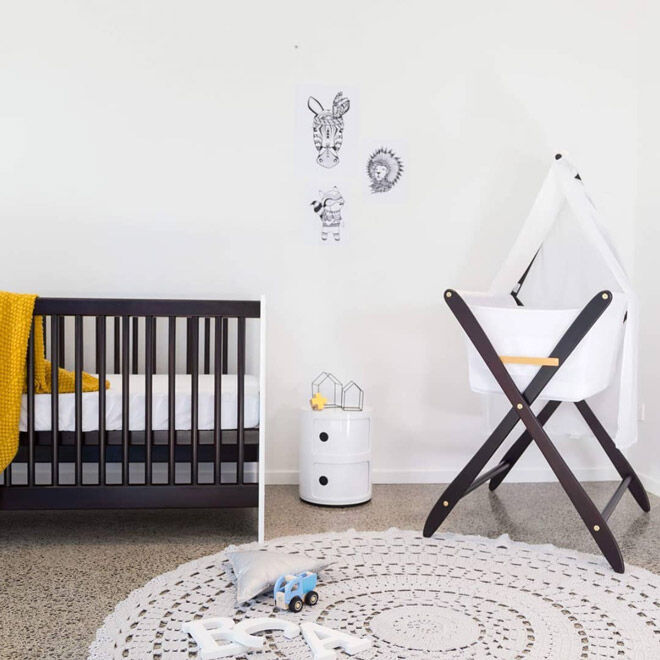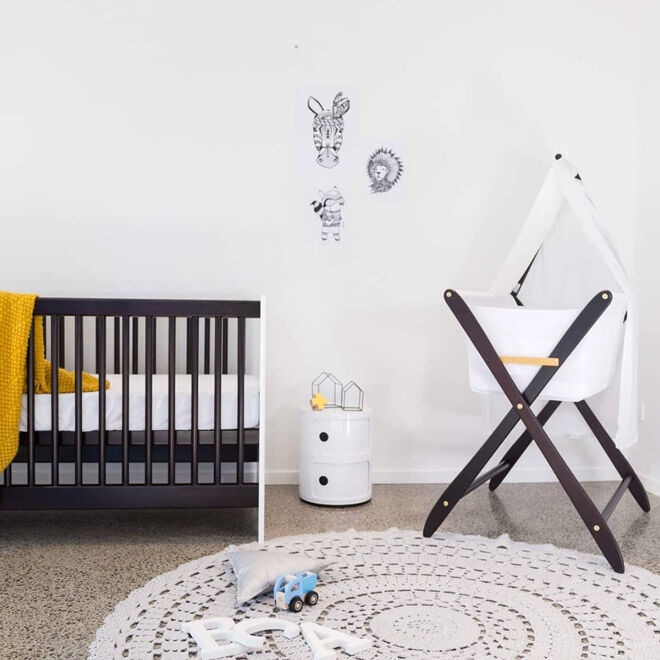 Convenient, stylish and portable, this classic design is a versatile addition to any room. The safe and sturdy base folds easily, allowing it to be moved and stored when not in use. Choose from four base colours and four fabric colours to create the perfect bassinet to match your dream nursery.

---
11. Dutch Warehouse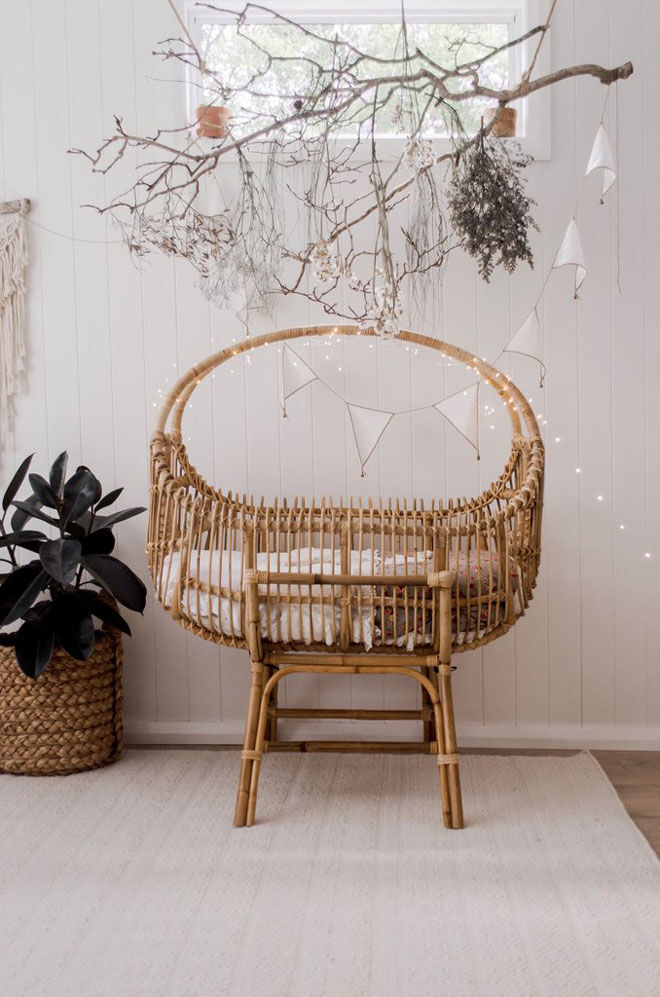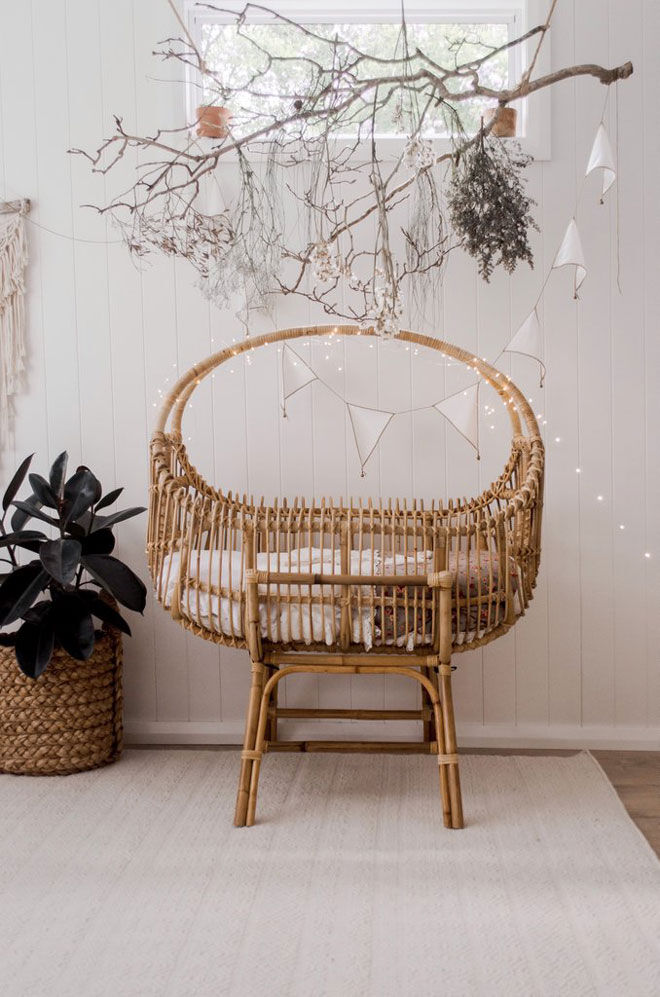 The beautifully unique shape of this stunner will take your nursery to new heights. Handcrafted by a team of Indonesian artisans, this is the perfect piece to pass down from generation to generation with its timeless design.
---
12. McMullin & Co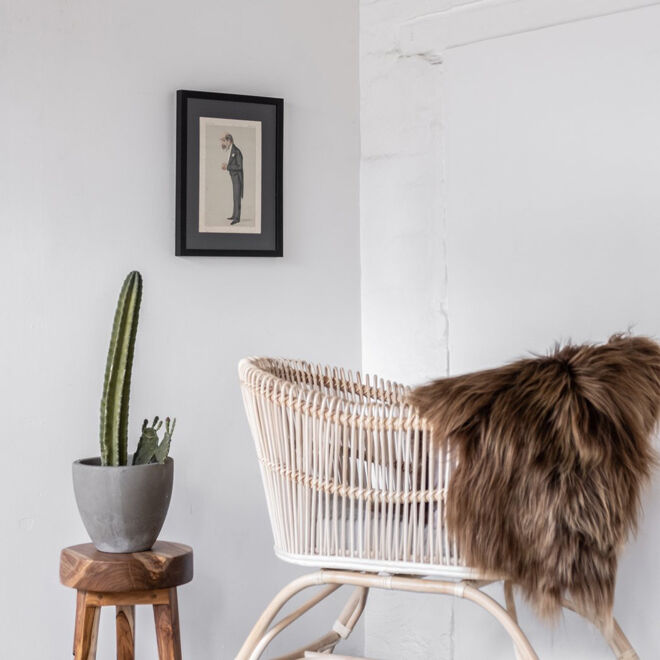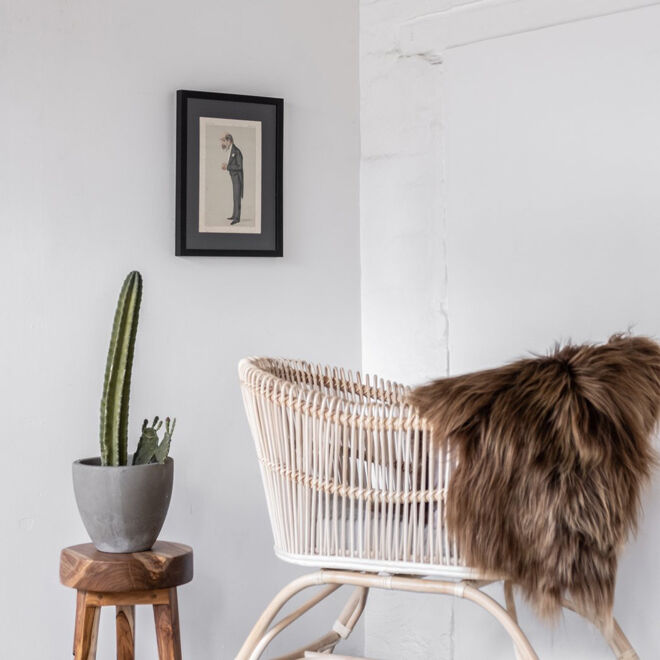 This raw beauty is 100% handmade and crafted from chemical-free materials. The organic shape and natural materials contribute to a soothing environment allowing little ones to drift soundly to sleep.
---
This article is curated by our Editors and includes affiliates and/or paid inclusions. See our Disclosure Policy.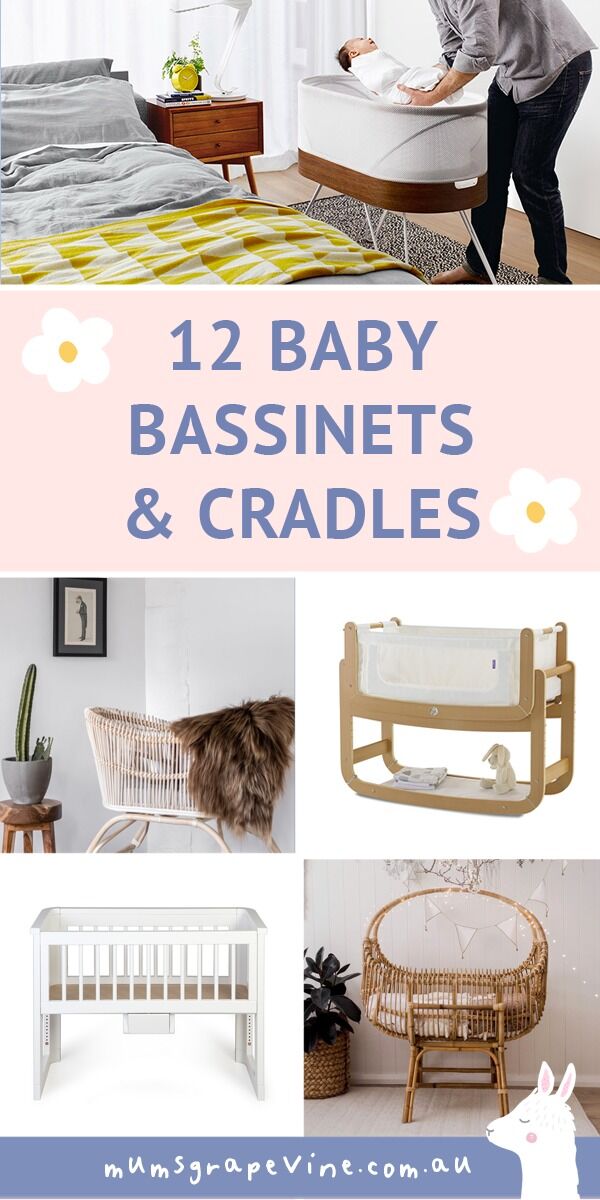 Know a brand of bassinet we should add to our list? Contact us and let us know.
Read these roundups next …
Continue your search for the best baby bassinet in Australia
Looking for a bassinet and still not sure if any of these are right for you? Join one of our Facebook Baby Groups and ask thousands of other mums what they recommend. They are grouped together based on your baby's birth date so everyone is going through the same stages at the same time.
Click here >> Mum's Grapevine Facebook Groups  << to find your group today!