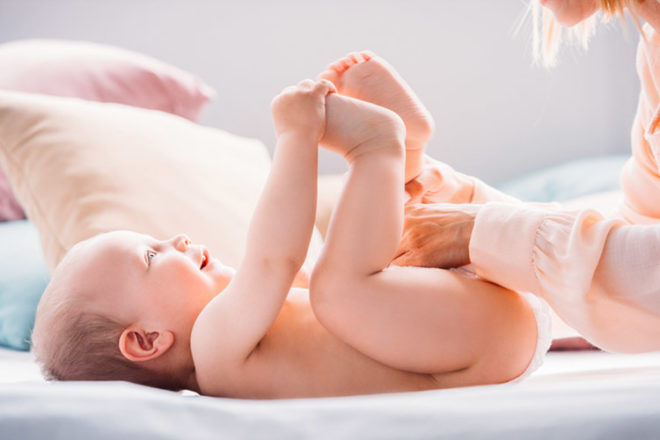 Want to keep bub's bum as smooth as, well, a baby's bottom? Nappy rash cream is designed to keep little tooshies comfy and dry, combating all the things that lead to nappy rash.
Nappy creams are soothing between nappy changes, and create a barrier to keep wetness away from the skin. For many mums they're just as much a part of the nappy changing routine as using baby wipes.
What to look for when buying a nappy rash cream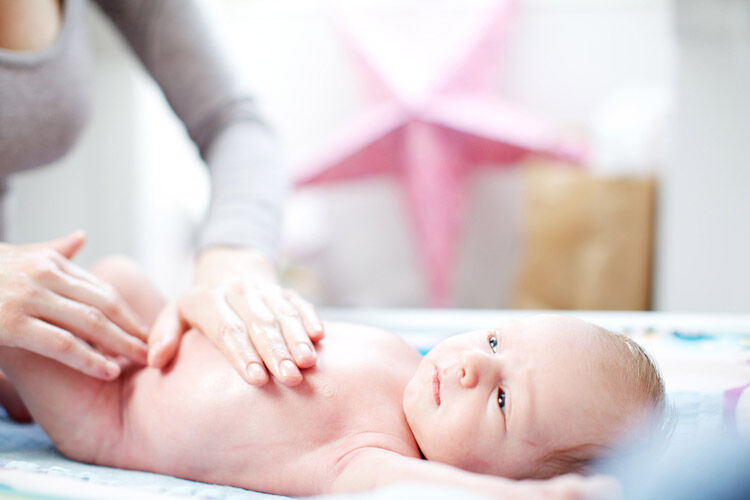 Ingredients: Many barrier creams use things like zinc and castor oil or Vaseline to act as a repellent to moisture. As do similar ingredients like lanolin. Some nappy creams have been specifically designed to treat nappy rash. These creams often have different active ingredients to deal with fungal infections or skin issues.
Consistency: According to Health Direct, it's best to apply a thick layer of nappy rash cream to stop poo and wee touching your babe's skin, so it's worth checking the consistency of the cream you're choosing.
Size: When it comes to nappy bag essentials size really does matter. How often will the nappy rash cream be used? Think about size and ease of use before purchasing something that's too big to pop into the nappy bag.
---
14 Nappy Rash Creams and Balms
To help you find the perfect nappy rash cream or balm for your little one, we've compiled this handy list of brands to get you started in your search. In no particular order, here they are:
Sudocrem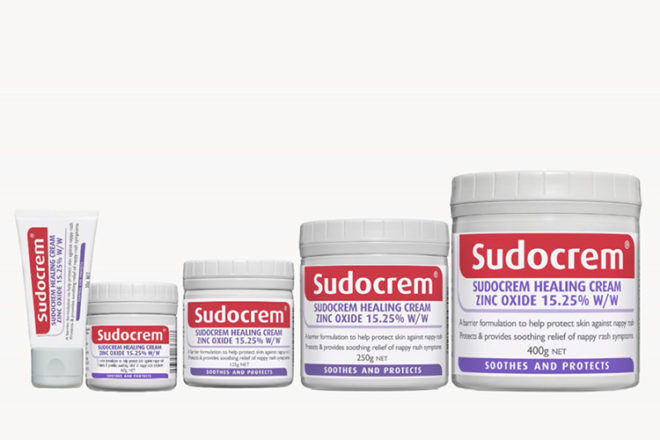 Popping on a layer of Sudocrem after a nappy change creates a protective barrier to stop wee coming in contact with bub's skin. It also helps with nappy rash and eczema for babes with sensitive skin. Winner!

---
Weleda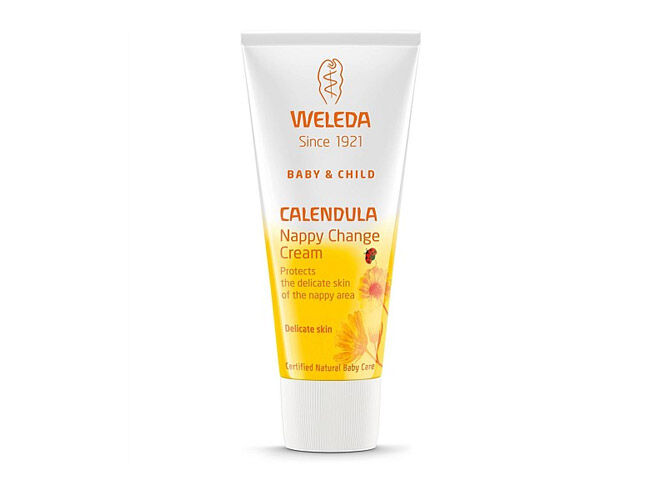 A rich cream that aims to prevent soreness and reduce redness. It contains 100 per cent natural ingredients, including lanolin and zinc oxide to provide a protective barrier against excessive moisture and organic almond oil and organic calendula and chamomile extracts to soothe skin.

---
Little Bairn
This little pot of goodness nourishes bub's sensitive skin and helps to prevent nappy rash. Buttery-soft and packed with moisturising oils like primrose and calendula to sooth inflammation, it's gentle enough to use on chapped skin anywhere on the body.

---
MooGoo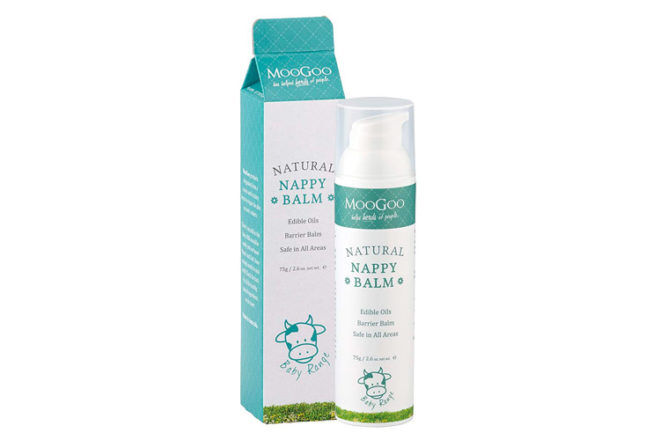 A soothing balm can go a long way to calm angry skin and prevent further irritation. Made nut-oil free for peace of mind and packed with zinc and edible oils, this miracle worker is safe for your angel's sensitive areas.

---
Gilly Goat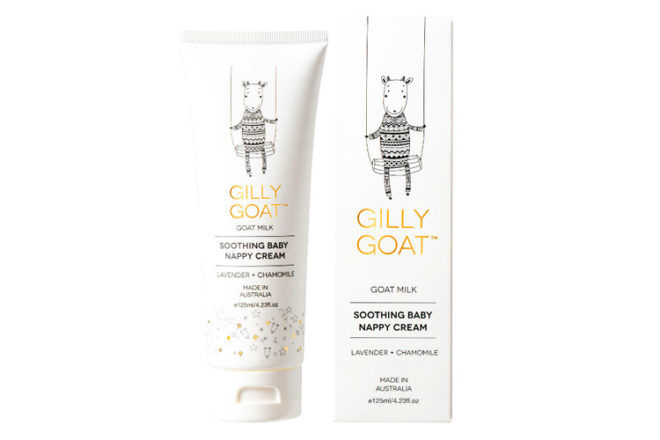 Enriched with Goats Milk, Shea Butter, Vitamin E and Aloe Vera this beauty has all the good stuff for helping soothe and protect baby's bottom. It's a non-greasy formula with a lovely scent thanks of Lavender and Chamomile – great for mum and for baby!

---
Wotnot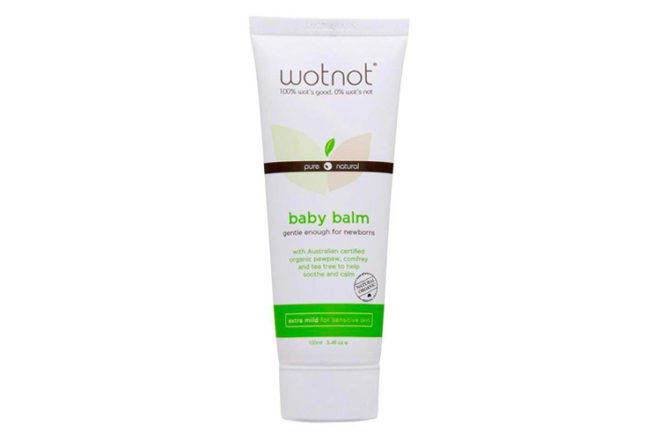 A beautiful balm made to nourish bubba's skin with the help of omega-3 rich ingredients like flaxseed oil, plus soothing powerhouses Certified Organic aloe vera, pawpaw and chamomile to help skin heal.

---
Willow By The Sea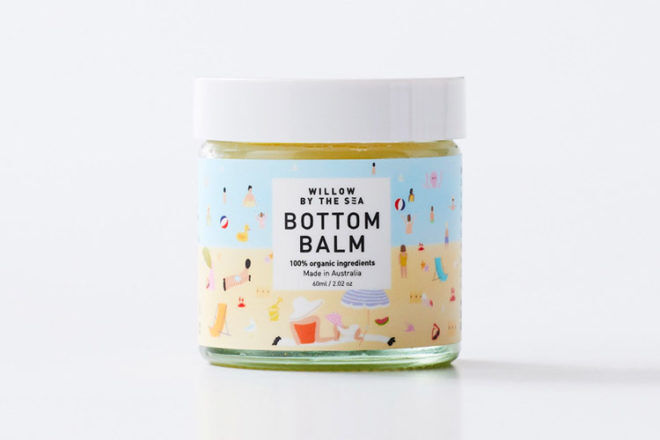 A gorgeous blend of cocoa butter and beeswax along with lavender and lemongrass oils, this balm calms inflammation and protects baby's skin against bacteria. Australian made and owned it's a winning combination of 100% organic ingredients. We love!

---
nappy goo cream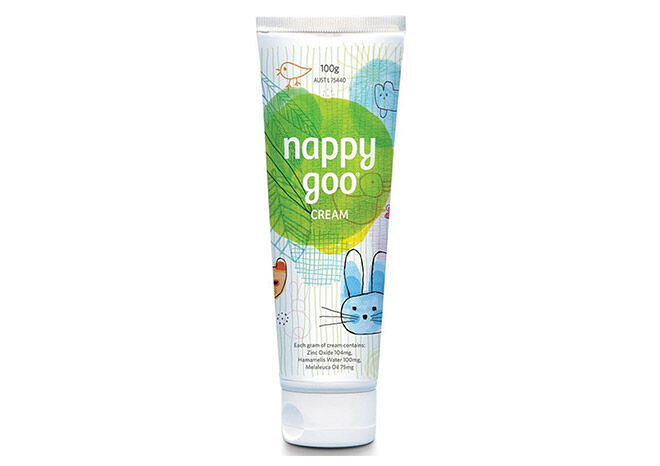 Made in Melbourne, this gentle cream has mild antiseptic properties and forms a barrier to prevent, manage and treat nappy rash. The key ingredients are zinc oxide and Hamamelis water.

---
Nature's Child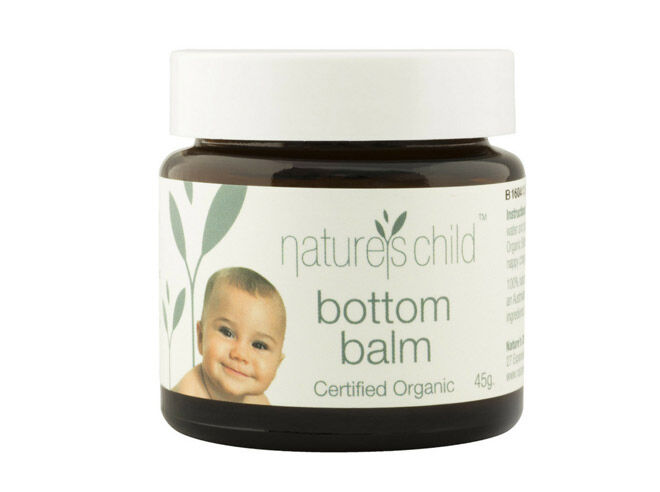 Certified organic, this balm has antioxidant and moisturising properties, specifically tailored to the nappy area. A natural beeswax-based balm, it's designed to manage nappy rash, skin itching and dryness.

---
Naturals Australia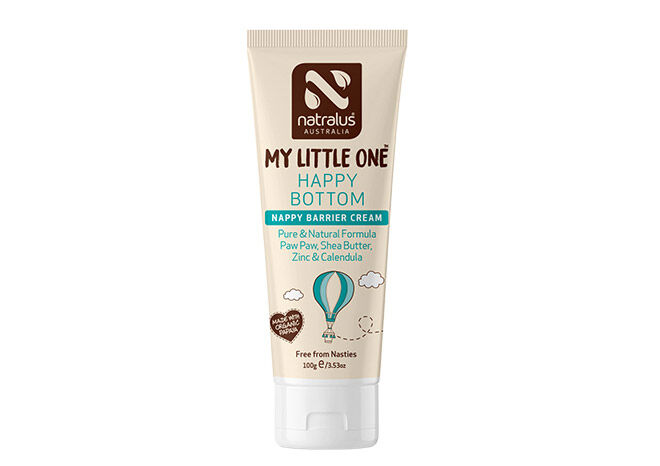 A gentle but effective barrier cream that can also be used to treat nappy rash. Soothing and nourishing and made with paw paw, shea butter, zinc and calendula.

---
Nappy-Mate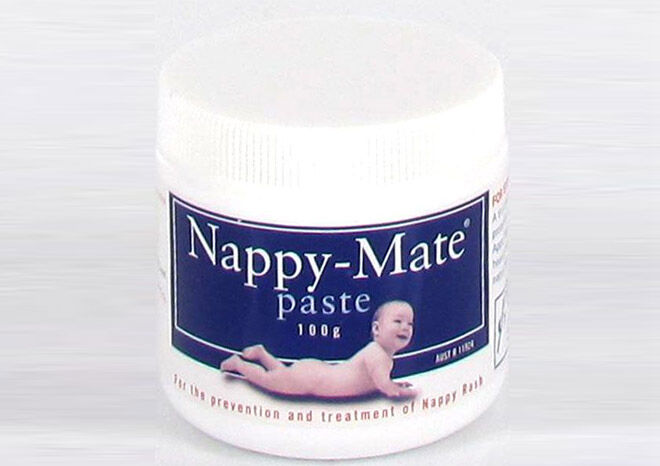 With active ingredients aluminium chlorohydrate, benzoin sumatra and zinc oxide this paste can be used for the prevention and treatment of nappy rash.

---
Aromababy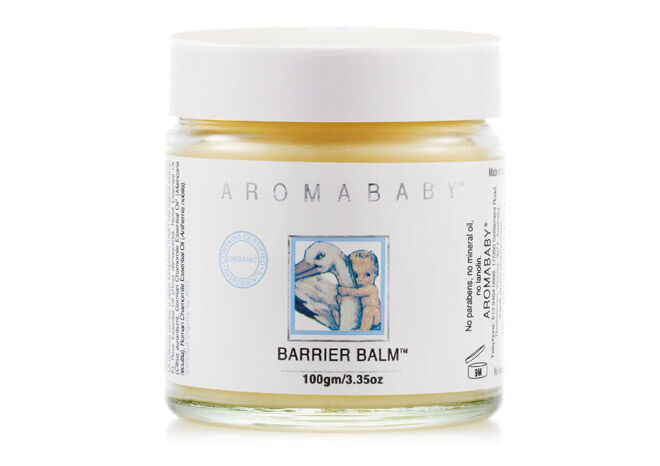 Created to soothe nappy rash as well as cradle cap and dry, the organic balm melts when it comes in contact with skin. Made from soothing natural oils which create a light barrier and enriched with organic evening primrose, vitamin E and calendula oils. Can also be used on sunburn, windburn, chafing, dry lips and cracked nipples during breastfeeding.

---
Burt's Bees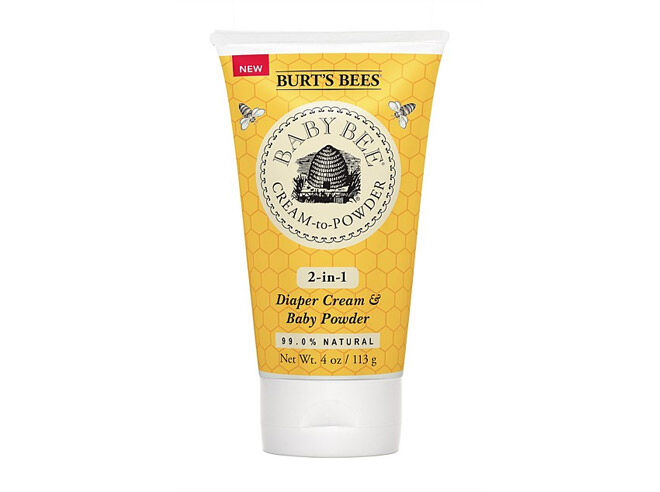 A two-in-one formula that goes on as a cream and dries to a powdery finish. Designed to absorb wetness and leave skin smooth and dry.

---
Sanctum Baby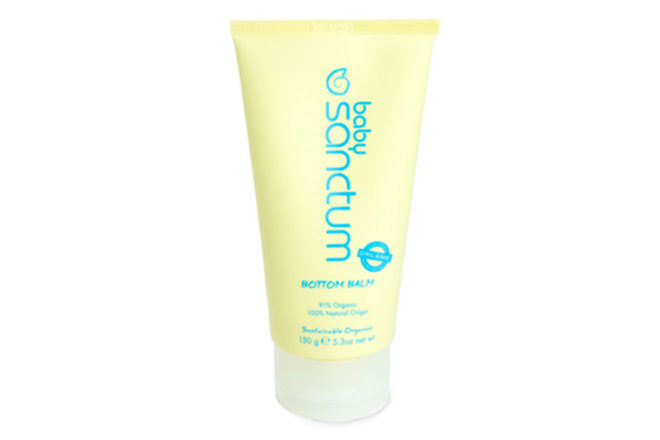 An all-natural nappy rash cream for baby that gives relief from redness thanks to the soothing properties of Vitamin E and shea butter. With super-star ingredient candelilla wax making an appearance too this balm provides bub with a protective layer to prevent any more nasty rashes.

---
This post includes affiliates and/or paid inclusions. See our Disclosure Policy.
Read next …
Want to know everything there is to know about nappy changing (including how to keep a wriggly baby still)? These next few articles are here to help:
---
Continue your search for the best nappy cream
Looking for nappy rash cream and still not sure if any of these are right for you? Continue your search online by jumping into one of our closed Baby groups and ask thousands of other Australian mums what they recommend – 'What to buy' is the most talked-about topic.
Click and join your group today!