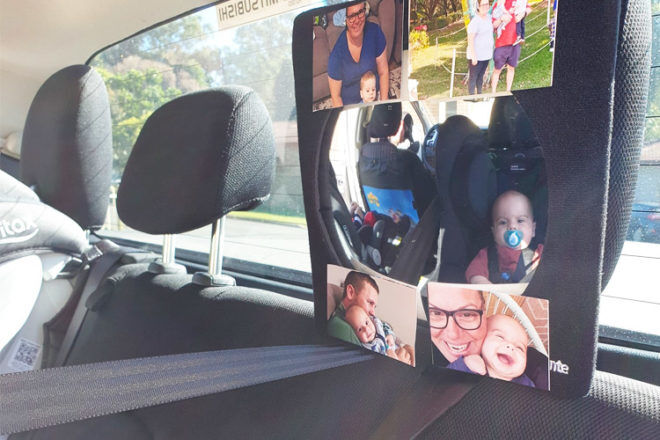 We've got a ripper tip that's all about calming crying babies who don't enjoy being in the car, and it takes just five minutes to create.
Lisa from the Mum's Grapevine Summer 2018/19 Baby Group has a five-month-old who has always screamed in the car – until she tried this clever tip:
"After going to get his car seat checked again the installer suggested putting some photos on the mirror, as bub is fine as soon as he lays eyes on someone. Well, today we had success! He babbled and laughed the entire trip!"

Ask other mums …
Have a time-saving, life-changing parenting tip up your sleeve? Share clever ideas and tips with other mums who have babies the same age as yours. Click and join your group today.
Read next …
Know a baby who can't stand being in the car? These articles may be just what you need: