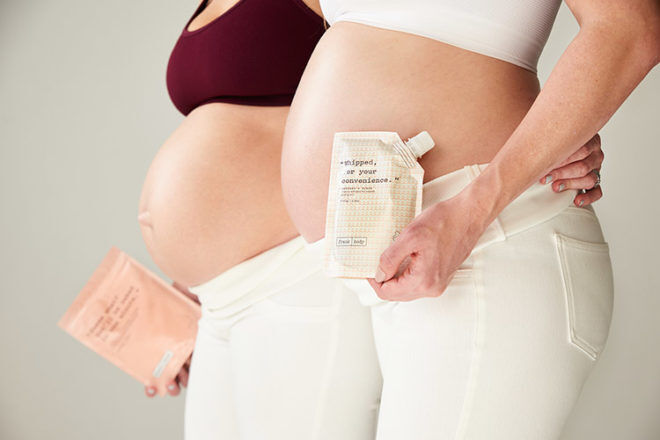 Pregnancy stretches us in more ways than one, but a new offering from one of our favourite brands is here to help reduce stretch marks and leave mum-to-be glowing from head-to-toe.
Aussie skincare legends frank body have created their own bundle of joy to keep mumma's skin smooth and supple through pregnancy and beyond.
Bringing their best-selling coffee scrubs together for one giant pamper party The Baby Mumma Kit is the ultimate way to ensure supple skin stays with you while that baby bump grows.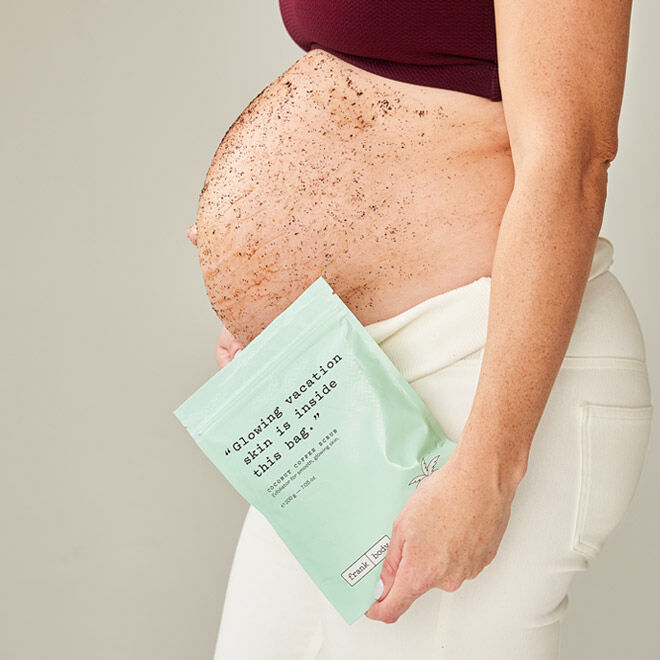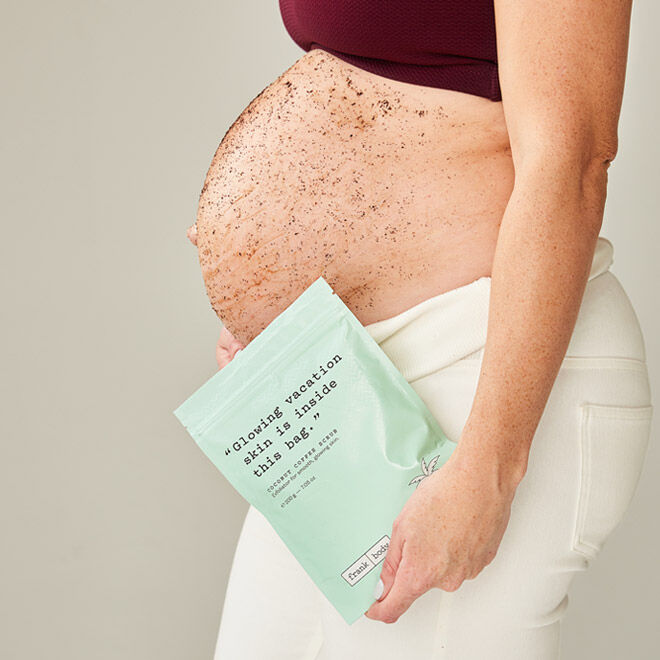 A caffeine rush like no other, exfoliating scrubs are an easy way to buff and beautify lumpy bumpy skin. The caffeine in coffee encourages healthy blood flow and circulation, helping skin cells repair and those pesky stretch marks look a little less visible.
As well as their famous coffee scrub, the Baby Mumma Kit includes a coconut coffee scrub packed with nourishing oils, a heavenly whipped, creamy coffee scrub for convenient application and a 'Booty Sleep' eye mask for catching those all-important Z's.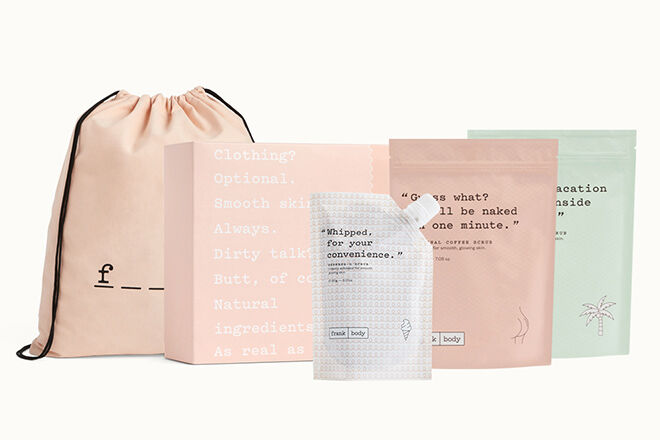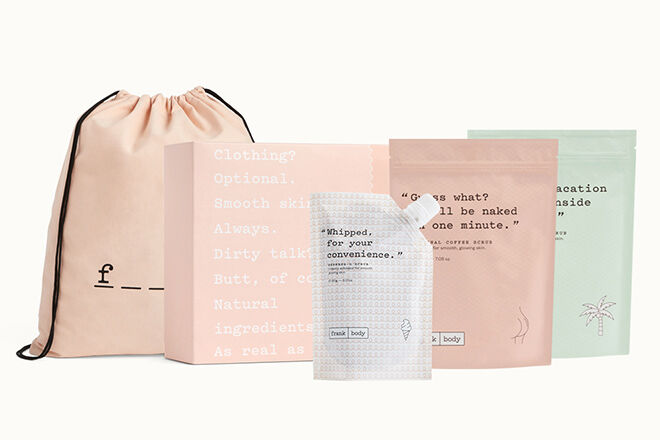 The Baby Mumma Kit:
Targets stretch marks
Keeps skin supple and elastic
Promotes collagen production
All products can be used on the face to target hormonal acne and breakouts.
Say bye-bye to unwanted bumps and hello to heavenly, supple skin. Getting dirty has never felt so good.
Available online at frank body ($49.95)