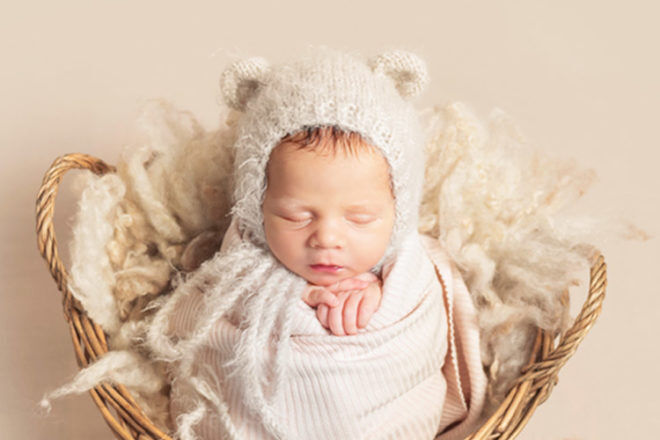 Gemini babies – May 21 – June 21
The beauty of little babes born under the Gemini sign is unparalleled, and so is their vast imagination, ability to quell arguments and beautiful nature. A Gemini poppet is charming to the core, so prepare to be twisted around their little finger!
What to expect with a Gemini baby
Intelligent and ever-changing, a Gemini baby is inherently curious with a want for knowledge. They are fascinated by absolutely everything, and you may even be able to spot this while they are still tiny babies, constantly exploring everything with their eyes and hands.
While all children ask a myriad of questions, get your thinking caps on because Gemini babies take it to a whole other level. They will adore books and exploring nature – they want to experience all the things. Their interests, therefore, are really varied, even as babies. Every day needs to be something different for a Gemini, rather than consistency.
They love a bit of drama and have a flair for capturing the attention of whoever is nearby. Their imagination is truly spectacular and they will revel in creating their own stories. But because of this, you may find they have a tendency to go off on wild tangents and will need a little steering in the right direction.
Gemini traits
Beautiful
Charming
Charismatic
Intelligent
Brilliant imagination
Thirst for knowledge
Explorers
Famous Geminis
Creative types who rarely stay in their lane, your little Gemini is in good company with these famous Geminis.
Johnny Depp
John F. Kennedy
Clint Eastwood
Angelina Jolie
Prince
Paul McCartney
Marilyn Monroe
Jacques Cousteau
Dean Martin
Morgan Freeman
16 names perfect for Gemini babies
With a sparkling personality, wild nature and supreme charisma, naming a Gemini baby is all about capturing the dynamic traits of your May or June bug.
Aran: Of Hebrew origin, meaning active or nimble.
Tamsin: A literal translation of the word 'twin', which plays on the Gemini twin symbol.
Lily: A botanical name, nodding to the May birth flower – Lily of the Valley.
Pearl: An increasingly popular name, making a comeback from years gone by, pearl is the June birthstone.
Malachi: The sign of Gemini is ruled by the planet Mercury, which is known as the messenger, and Malachi means 'my messenger'.
Finnian: A signature colour of Gemini is white, and this Irish name means 'white'.
Keeley: Of Irish Gaelic origin, this means 'a beautiful little one'.
Olive: There are more than 12 gemstones that are said to be lucky for little Geminis, including jade, pearl, sapphire, malachite and onyx. This name captures the varying shades, but you could go for Topaz, which is the twins' gemstone.
Evangeline: Meaning 'bringer of good news', your teeny Gemini explorer will no doubt relay endless amounts of amazing news to you as they grow.
Kato: Meaning 'second twin', a nod to the symbol of Gemini.
Peregrine: Meaning 'wanderer' – the perfect moniker for inquisitive Gemini kiddos.
Castor: A reference to one of Gemini's two stars – Castor and Pollux – relating to the twins of a Greek myth.
Eldryd: A Welsh name meaning storyteller – which is exactly what young Geminis are!
Wilder: This one needs little explanation – just a clever reference to the exploring nature of Geminis.
Gelasia: Meaning 'laughing like a bubbling spring', this Greek-inspired name makes so much sense for nature-loving Geminis.
Junius: A Latin origin name meaning 'born in June'.
Read next …
Need even more inspiration to narrow down the perfect name for your baby? Check out our latest articles to help you decide: