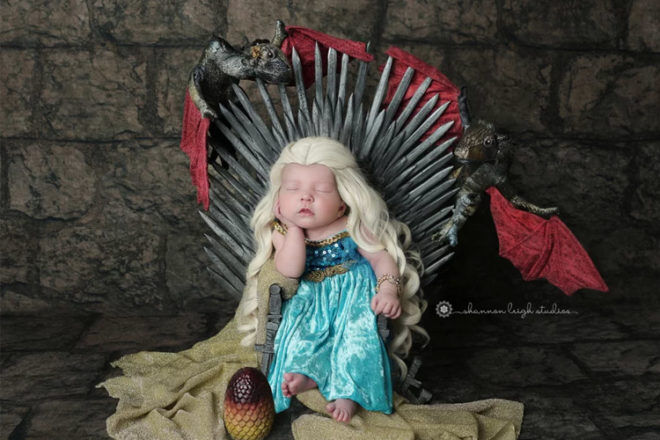 Teeny tiny kings and queens have taken the Iron Throne and stolen our hearts in the most adorable Game of Thrones-themed newborn photo shoot.
Wipe away the Game of Thrones finale tears and rejoice in the splendour that is newborns dressed as our favourite GoT characters.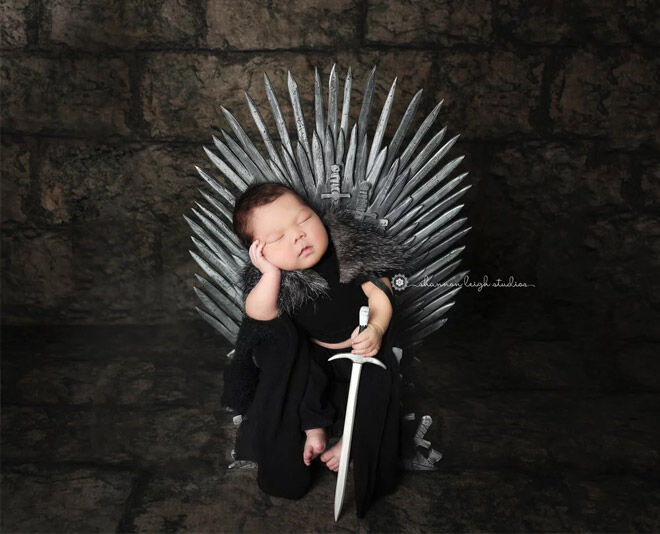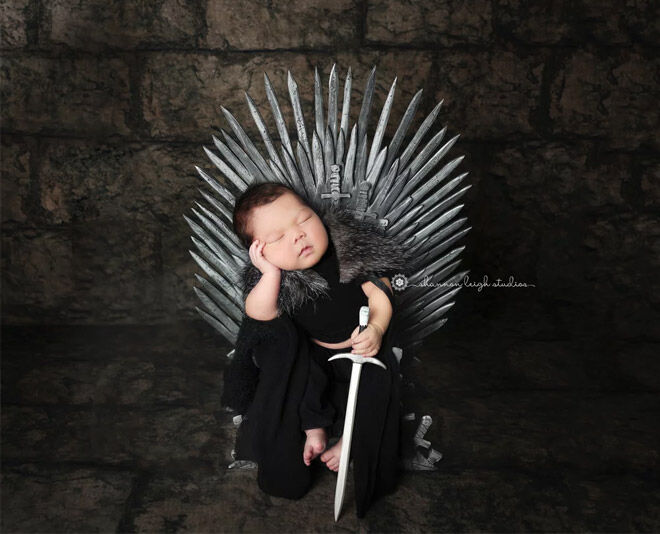 Photographer Shannon Leigh of Shannon Leigh Studios says she's been capturing newborns as Game of Thrones characters for the last couple of years, and now even sells the Game of Thrones backdrops so others can re-create the images.
"We were so excited when we had a client ask for a Game of Thrones-themed shoot," Shannon told POPSUGAR. "My hubby and I run our photography studio together right outside of Atlanta, GA. I'm the photographer, and he does all the other things that need to be done. We are both creative people, so we have fun coming up with these themes, AND we're big GoT fans."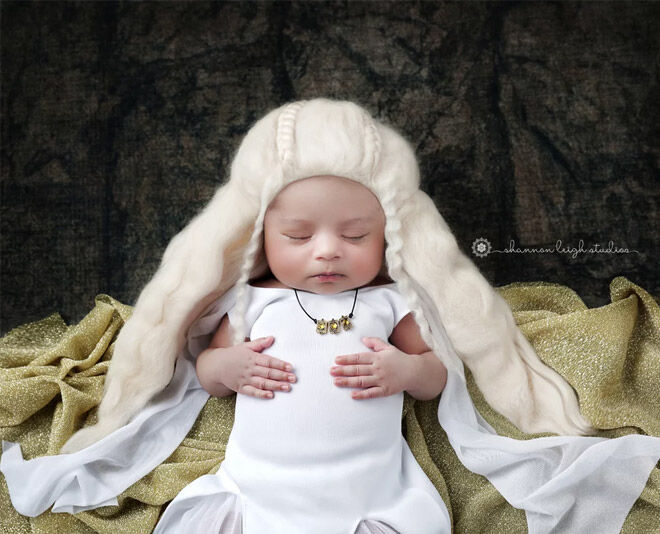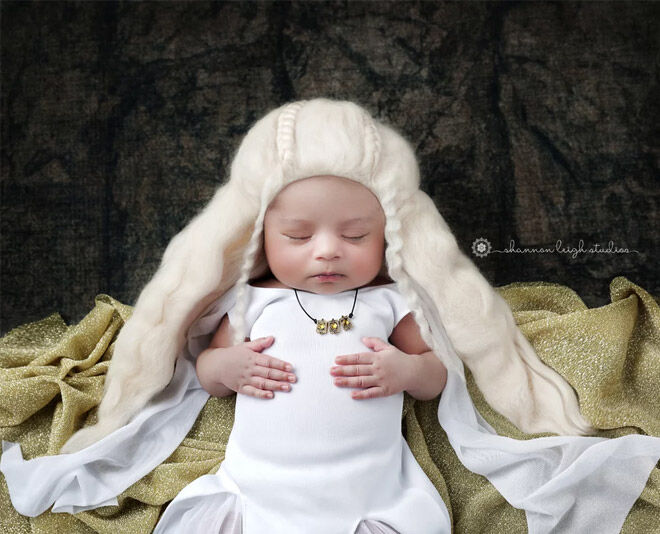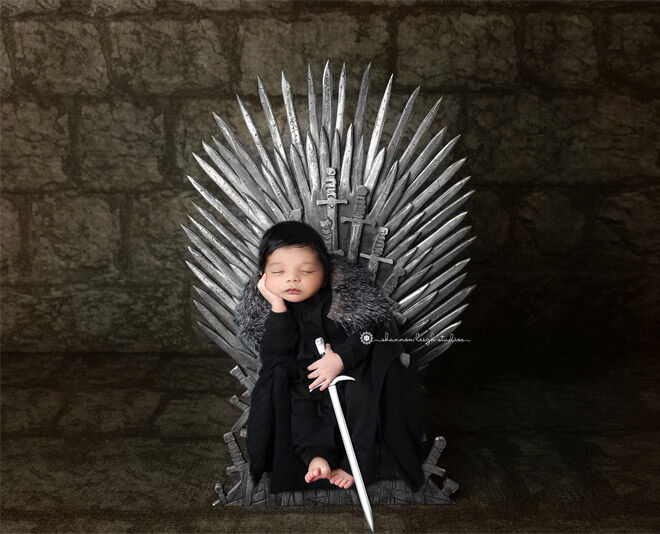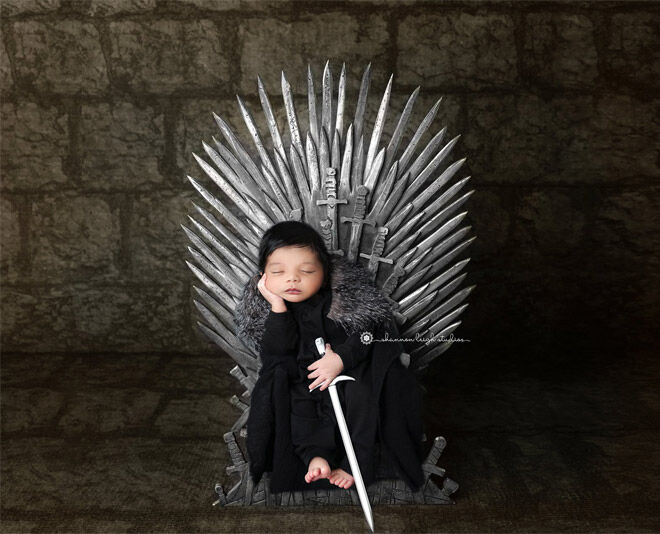 Shannon's husband created the Iron Throne out of wood, complete with carved swords and handles, and miniature enough to be used for newborns. "We do newborn sessions when they're 6 to 14 days old, so the babies are tiny!"
Shannon makes the teeny costumes for her subjects, including dresses for diminutive Daenerys Targaryens and super small cloaks for pint-sized Jon Snows. Adorable.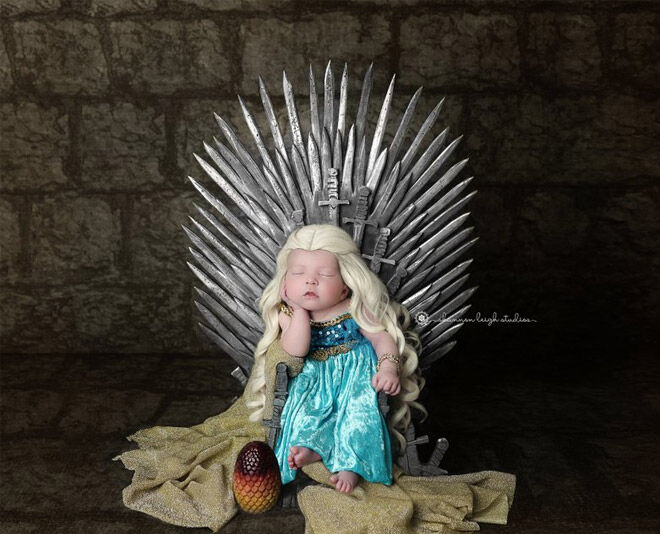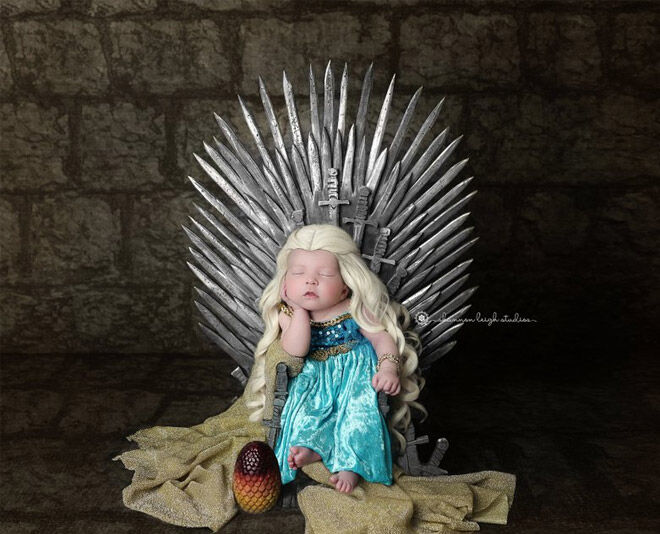 Read next …
Looking for more baby photo ideas and inspiration? These next articles have plenty: