Pikelets are a perfectly sized snack for babies and toddlers. And when packed with hidden veggies they're even better. These pea and parsley pikelets, created by Mum's Grapevine Spring 2018 Baby Group member Kristy, put a fun and healthy spin on the traditional recipe.
Naturally coloured by the green veggie and herb ingredients, Kristy has used the same base recipe to create different combinations of vegetables. Here's her recipe:
First finger food pea and parsley pikelets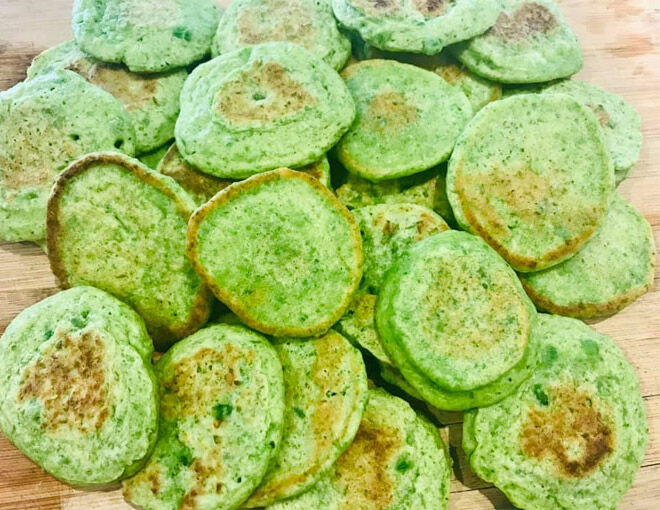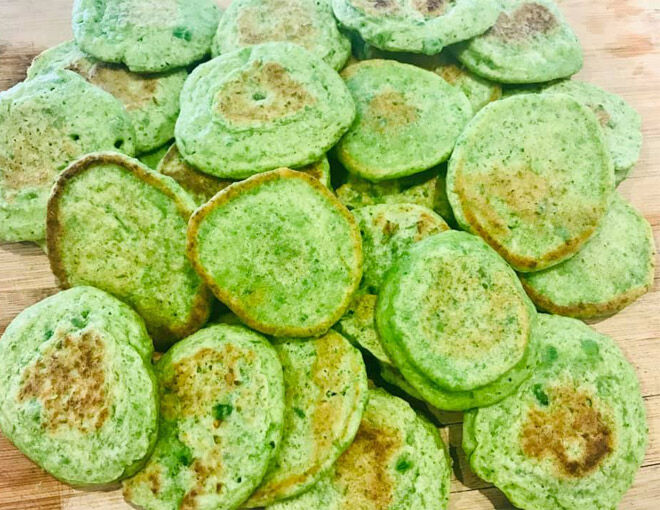 Ingredients (makes 30)
3 cups cooked peas (steaming is easiest)
1.5 cups SR flour
3 eggs
Chopped spring onion
Chopped parsley
Method
STEP ONE: Combine all ingredients in a blender, keeping some whole peas aside to stir through for extra texture.
STEP TWO: Fry one tablespoon of batter at a time, in a little olive oil and set aside to cool.
TIP: The same recipe may be used for all kinds of fruit and veg combinations. It also freezes very well.
Read next …
We're all about making life easier, so these next articles are all you need to get more out of your day: