IKEA Pty Limited
SUNDVIK Change Table / Chest of Drawers
(803-722-23, 603-722-24, 502-541-03, 702-567-28)
A popular IKEA change table and chest of drawers is being recalled nationwide, amid concerns it's a fall risk.
Product details: IKEA SUNDVIK Change Table / Chest of Drawers.
A timber change table and chest of drawers, it's used first used as a changing table secured with the locking mechanism that comes with the product and then after the child is past the nappy stage, the product can be converted into a chest of drawers.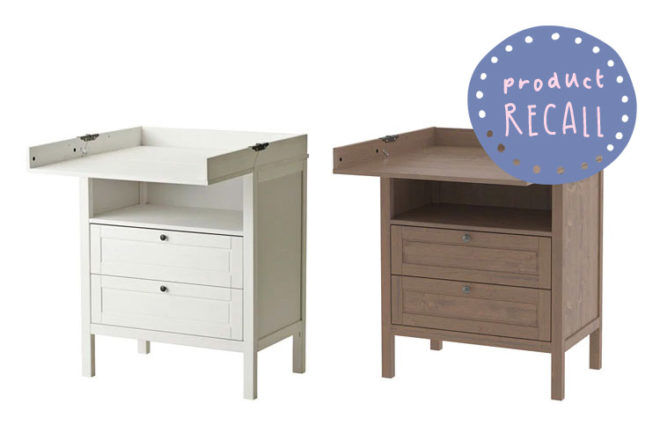 Defects: If safety locking fittings are not used according to the assembly instructions, the foldable part of the product may come loose or may break at or near the change table hinge.
Hazards: If the change table comes loose or breaks at the hinge there is a risk that a child may fall and be injured.
What should you do: Consumers who have a SUNDVIK changing table/chest of drawers should secure the folding part with the safety locking fittings provided. The folding part should be locked in place the whole time that the product is used as a change table.
When child is past the nappy stage the product may be locked in place as a chest of drawers. If these fittings have been lost or misplaced, please contact IKEA to receive new fittings free of charge.