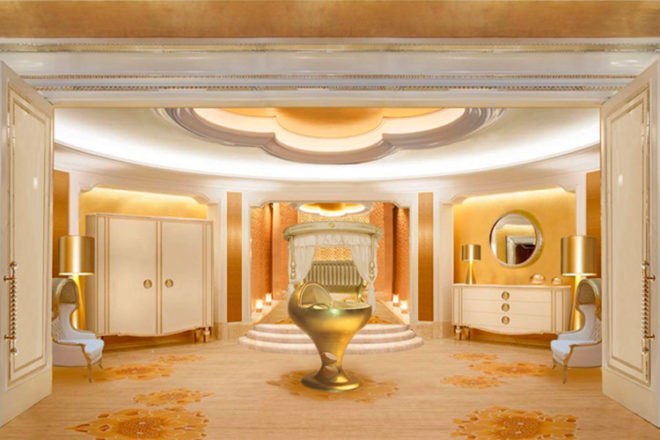 Buying all the baby things is one of those guilty pleasures us mummas adore indulging in while pregnant. But there's indulging in a pram liner worth fifty bucks and then there's the pure extravagance of a $45,000 rattle or a $65,000 cot. Yep, these things really do exist.
We're taking a look at the most luxurious baby gear that's fit for a royal – because everyone's allowed to dream, right?
$45,000 rattle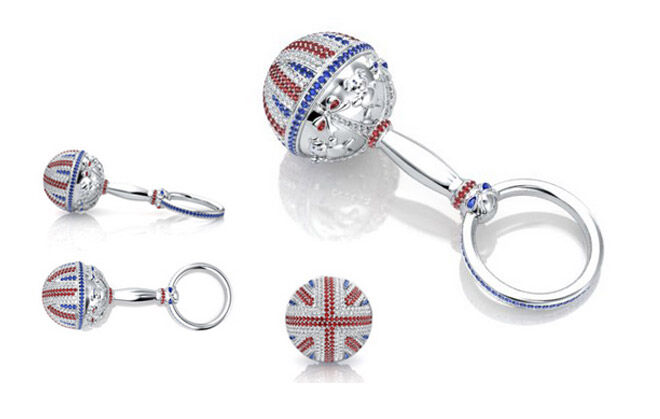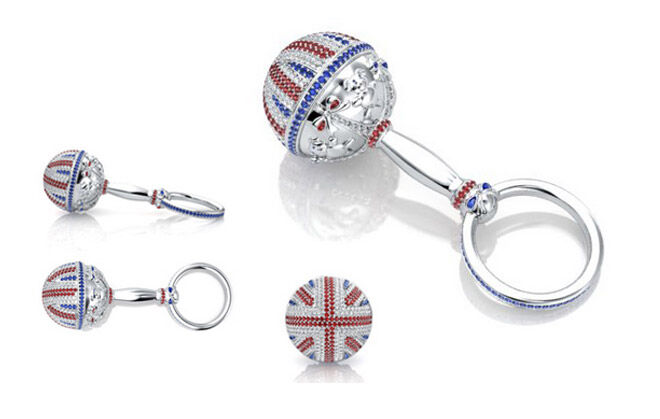 Here's a right royal rattle that you really won't want bub drooling over. Created by the Natural Sapphire Company, this $45,000 Royal Baby Rattle was gifted to Kate and William after the birth of Princess Charlotte. It's made from 18k white gold and lined with sapphires, rubies and diamonds to create the union jack flag.
$60,000 bassinet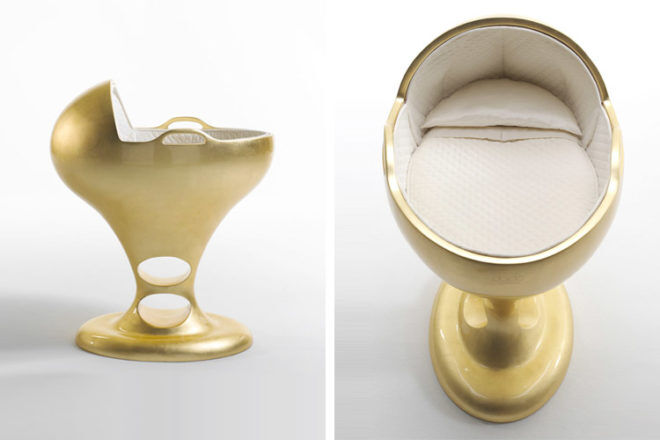 At the apex of opulence is the $60,000 Dodo bassinet. Positively glowing, the 18k yellow gold plate makes this baby nest a worthy contender for a luxe royal nursery. A polished pedestal for a little prince or princess it weighs a hefty 50kg and pretty much guarantees your child will be golden.
$61,000 pram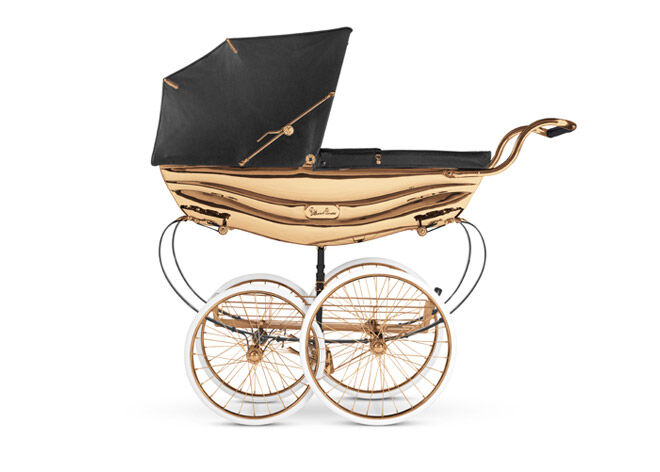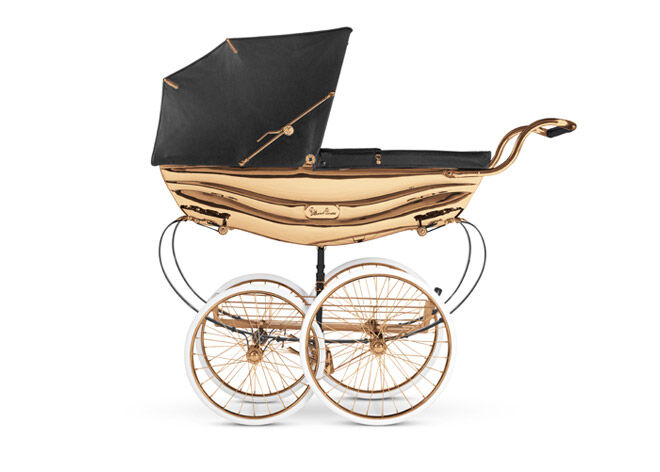 The glittering, 18-carat rose-gold plated wonder crafted by Silber Cross is beyond the opulence of any pram you're likely to find at Baby Bunting. The Balmoral Rose Gold Edition is certainly royal-worthy, with its $61,000 price tag, fine English leather handle and Italian Alcantara fabric lining.
$65,000 cot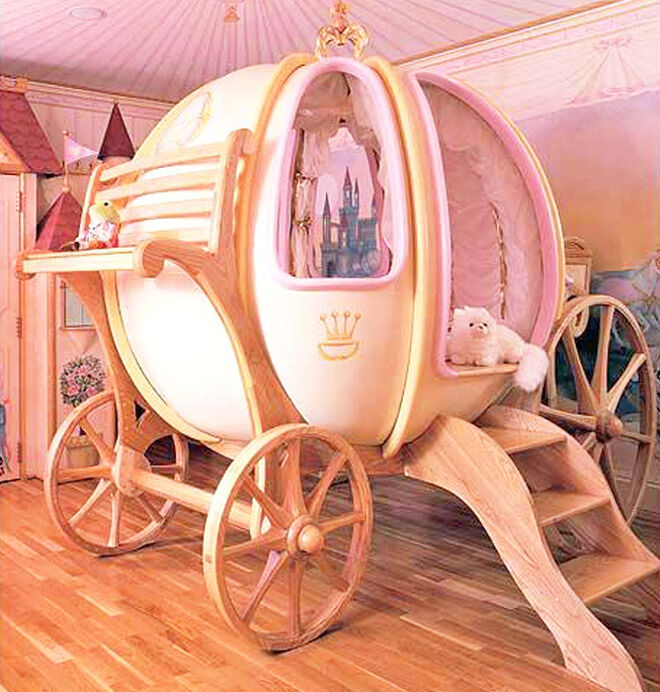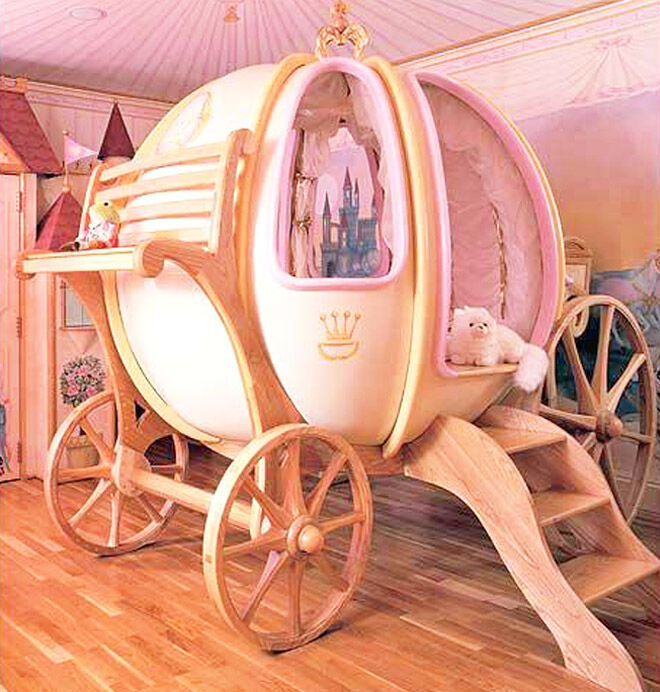 Like something out of a fairytale, and certainly fit for a little prince or princess, this regal coach-style cot is reportedly worth $65,000, and was sold exclusively by Posh Tots. Made from fibreglass and wood, the hefty price tag only covers the build – the bling is extra.
$30,000 crib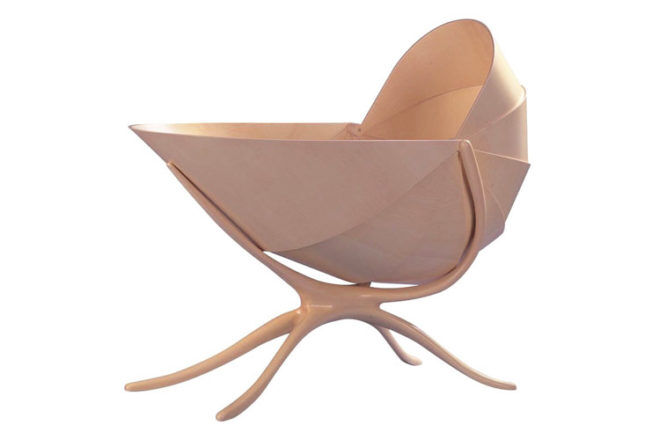 The Shell Crib is truly something out of this world, and it has the $30,000 price tag to match.
The carefully crafted slumber chamber draws inspiration from the tranquillity and beauty of nature. Designed by England-based designer Luke Millier, the Shell Crib turns traditional bassinet design into an art form, with its soft curves creating a comfortable cocoon for bub to lay their sweet head. Crafted from laminated sycamore, the Shell Crib looks distinctly like a conch shell, resting deftly on an organically-shaped stand.
$2.5 million dummy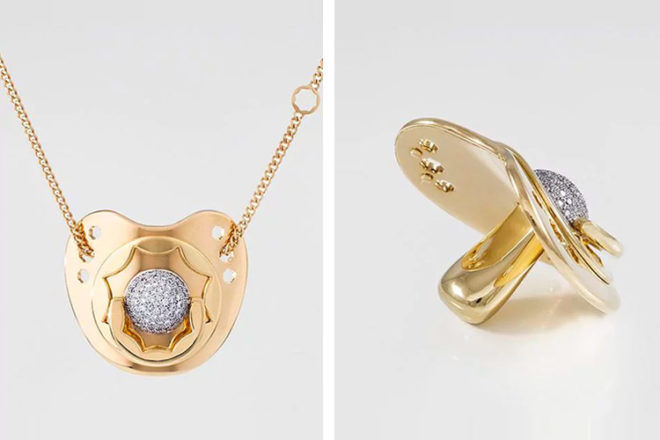 Finally, if bub is in need of a little soothing, this bejewelled pacifier should do the trick. It'll only set you back a cool $2.5 million. Made out of 18-carat gold and studded with diamonds, it's also able to be worn as a necklace by mum. A double threat!
Ask other mums …
Want to know what baby gear mums are actually buying? Compare notes with other mums trying to choose the right bassinet, pram or cot, they are all due at the same time as you.
Click and find your group today – don't miss out!
Read next …
In the market for a bassinet? These nest articles will help you decide which one is right for you …