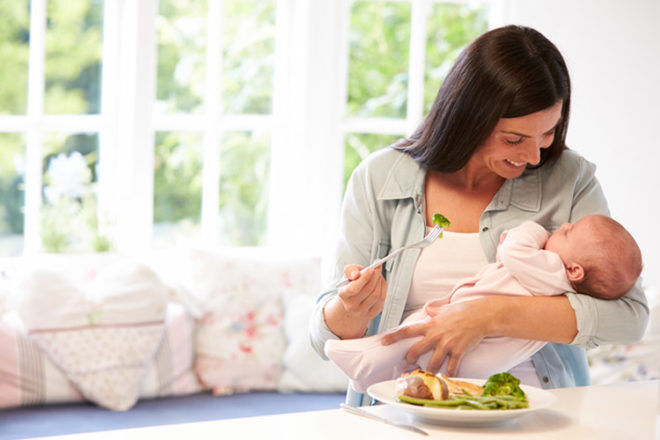 Those first few weeks with a new bub are super busy, and it can be tricky to get back into eating habits that help nourish the body as it recovers from birth.
We enlist the help of nutritionist Steph Wearne to give us a handful of easy, quick, healthy and delish go-to snacks and meals for post-pregnancy.

Coming home with your new bub is a special time, however, it can be a very new routine to get used to for many mums (and dads) and often, nutrition can go out the window during this adjustment period.
It's such an important time to focus on your nutrition to help with recovery, meet the energy demands of you and your baby and also to support healthy milk supply if you are breastfeeding.
This should be your number one priority during this time; weight loss or other personal health goals should be less of a priority so you can enjoy this special bonding time with your baby.
Keep up your food intake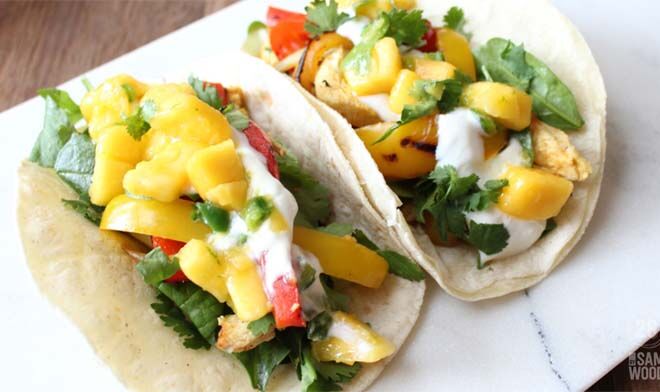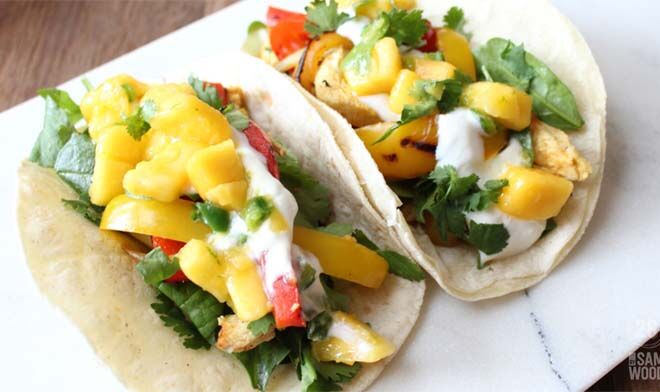 First things first – you need to make sure you don't skip any meals (or snacks if you find your energy levels dip throughout the day). It can be tough to find the time to make yourself meals and snacks when you're a new mum but it is so important that you don't skip meals or snacks as you will be significantly reducing your energy intake for the day and this can affect your milk supply.
Healthy post-pregnancy snack ideas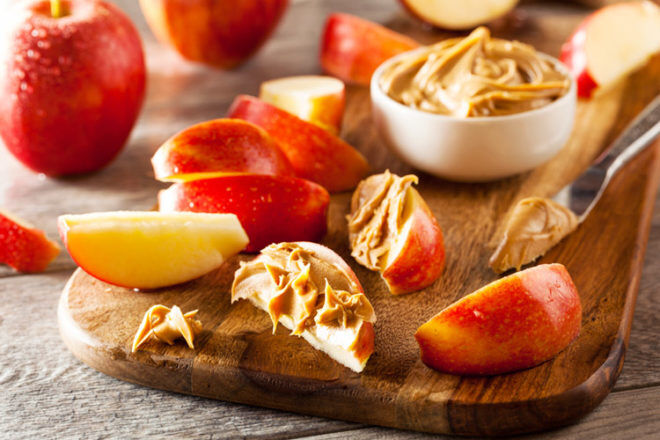 Apple slices with almond butter
2 pieces of 85%+ dark chocolate with peanut butter
Cucumber sticks with guacamole
Rice cakes with ricotta and tomato
Greek yoghurt/kefir with berries and nuts
Easy post-pregnancy meal ideas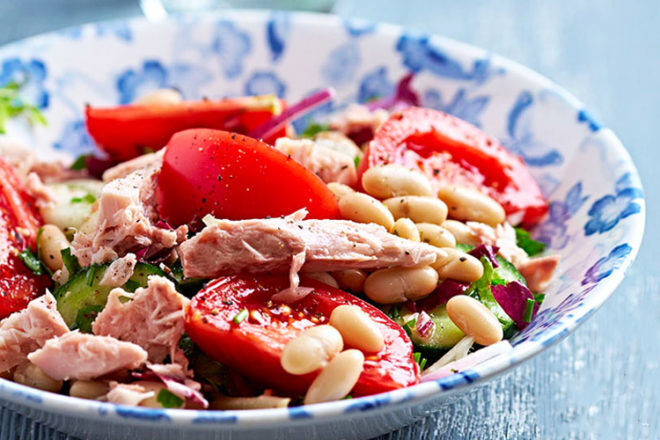 Legumes with greens, nuts and tahini dressing:
Canned legumes such as chickpeas, beans and lentils are a fantastic source of fibre and also provide a good plant-based source of protein, so give them a quick wash then throw them in a bowl with mixed salad, a handful of walnuts and tahini, lemon juice and extra virgin olive oil dressing.
Brown rice with sautéed veggies and eggs:
Cook up a big batch of brown rice (or save time and use pre-cooked), then throw whatever veggies you have in a wok and pour in a couple of whisked eggs.
Salmon and avocado wrap:
Drain some tinned salmon, mash with avocado and then place into a wrap with any salad ingredients on hand.
Tuna and Cannellini Bean Salad:
Gently combine tinned tuna with canned cannellini beans, cucumber, tomatoes, onion and fresh parsley. Whisk together a light dressing of lemon juice, olive oil, garlic, salt and pepper then pour over and enjoy.
Steph's Chicken Fajitas
Thinly slice a chicken breast, capsicum and onion. Coat in olive oil, oregano and paprika. Grill on high heat for 4-5 minutes until slightly charred. Meanwhile, make a refreshing salsa of mango, chilli, coriander and lime juice. Layer a spoonful of each mixture into a corn tortilla and top with Greek yoghurt.
Drink it up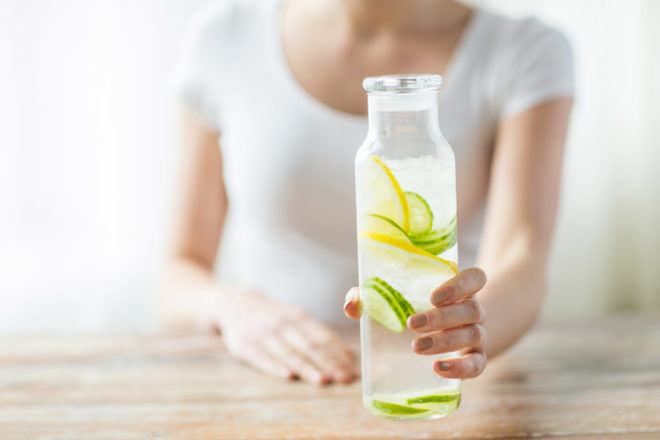 Hydration is also very important, particularly for those breastfeeding, so ensuring you always have a glass of water by your side is a good idea. Aiming for a minimum of two litres per day is helpful but the required amount will depend on each individual.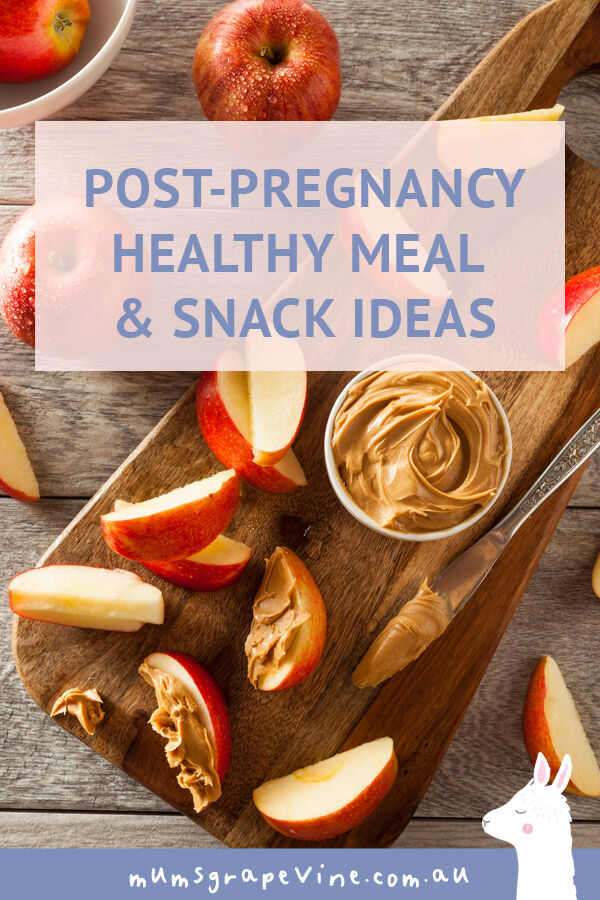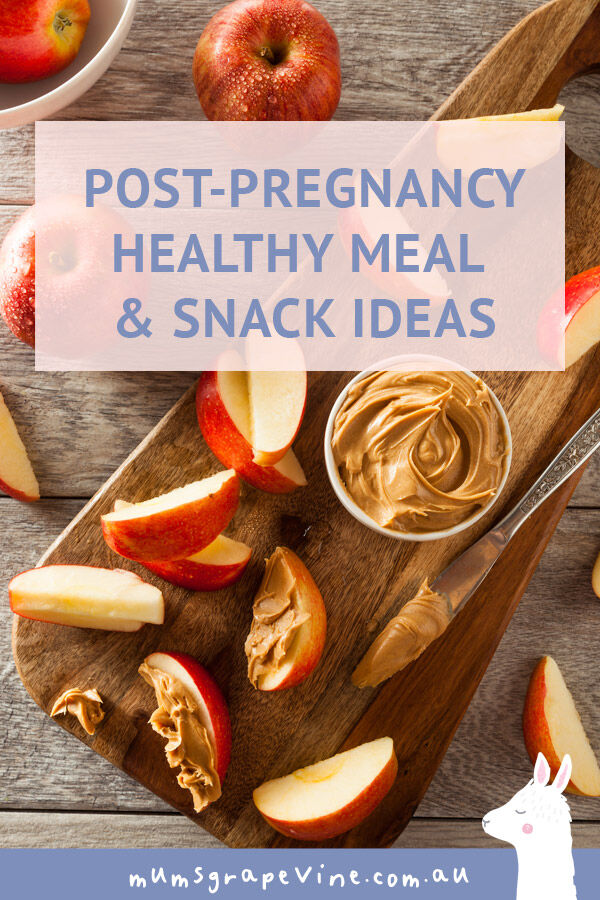 Steph Wearne, 
the head nutritionist at
28 by Sam Wood
, is a qualified Nutritionist and Exercise Scientist, specialising in the area of lifestyle nutrition and recipe creation. With years of experience in weight loss, general health, sports nutrition, and chronic diseases, Steph is aware that being or becoming healthy involves some changes to your lifestyle. Her mission is to make these changes as easy, enjoyable and as rewarding as possible. No more boring, tasteless, failure diets, only nutritious, flavoursome, nourishing recipes and meal ideas that will convert anyone to a healthy foodie.