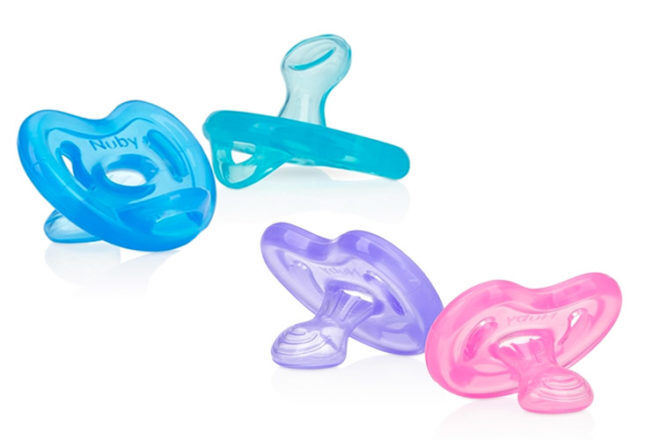 Nuby Silicon Ortho Pacifier 2 Pack 0-12 months
Sold nationally at Chemist Warehouse between September 2019 – May 2019
Defect: The pacifier does not comply with the mandatory requirements for shield dimensions.
Hazard: The pacifier can become lodged in a child's throat and potentially cause a blockage in the air passage.
What to do: Consumers should immediately stop using the product and contact Nuby Australia for a replacement product. Phone 1800 662 756.