Childcare Mason Toddler Bed
Keycode: 60069016 Model: # 091951M-003
Sold at Target Australia stores including Target Country and online at Target from January 2017 – March 2019
Defect: This product has not been manufactured in accordance with Target's safety and quality standards. The central support of this bed may collapse.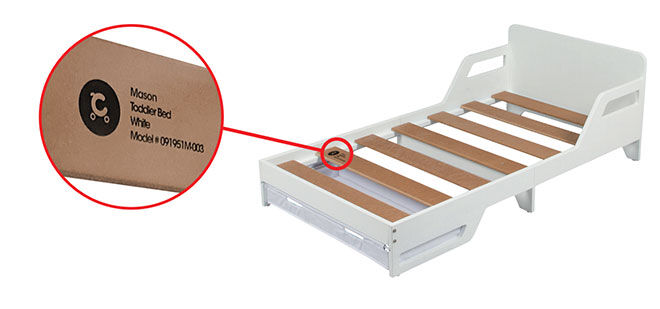 Hazard: Risk of fall should the bed collapse, resulting in possible injury.
What you should do: Target recommends customers stop using the bed and return it to a Target or Target Country store as soon as possible, where you will be provided with a full refund. A receipt is not required to obtain a refund.
Contact: If you require further information, please contact the Target Customer Support Centre on 1300 753 567.