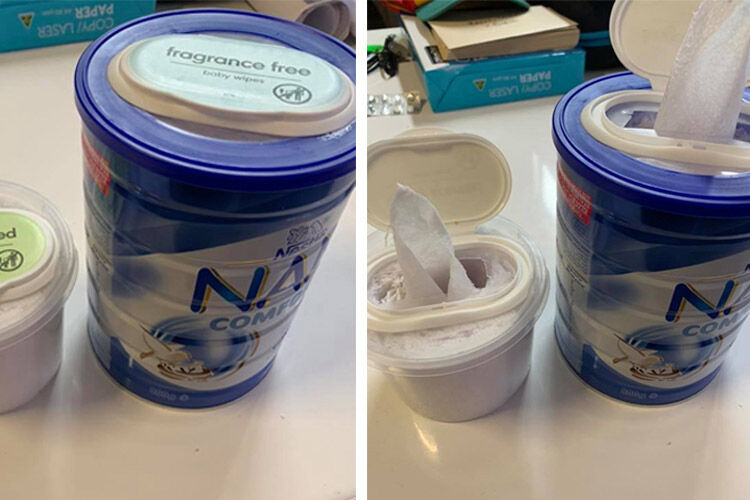 Here's a cheap way to repurpose containers to make homemade wipes for all kinds of baby mess.
Amy from our Winter 2018 Baby Group decided to make her own baby wipes – but didn't stop there. She looked around for containers she already had and reused them with a couple of nifty upgrades.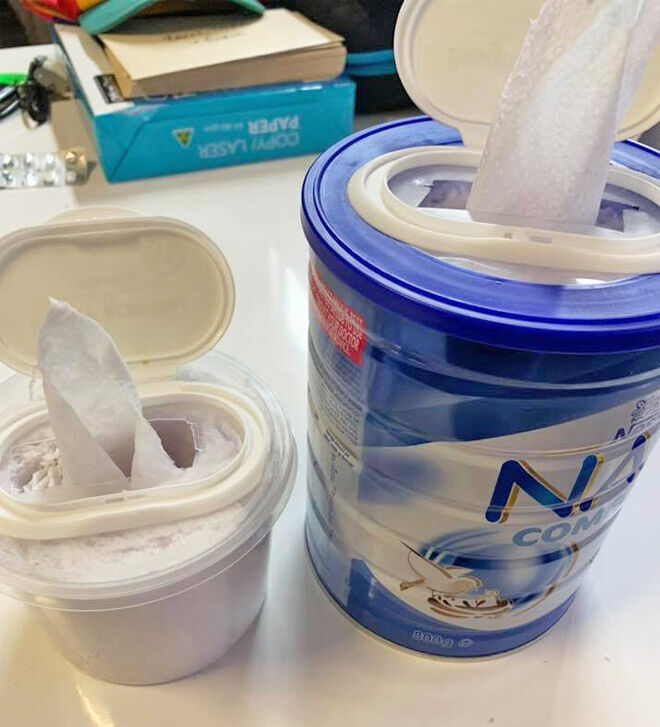 "I had to cut the paper towel roll down to fit in the formula tin so I used the spare part to make my wipes for the nappy bag in the smaller container. My wipes are just made with water and coconut oil and they smell so good. I already have soft hands from using them."
Amy used the lids from other wipes she'd had previously so her homemade wipes are easy to get, and stay fresh. What a clever mumma!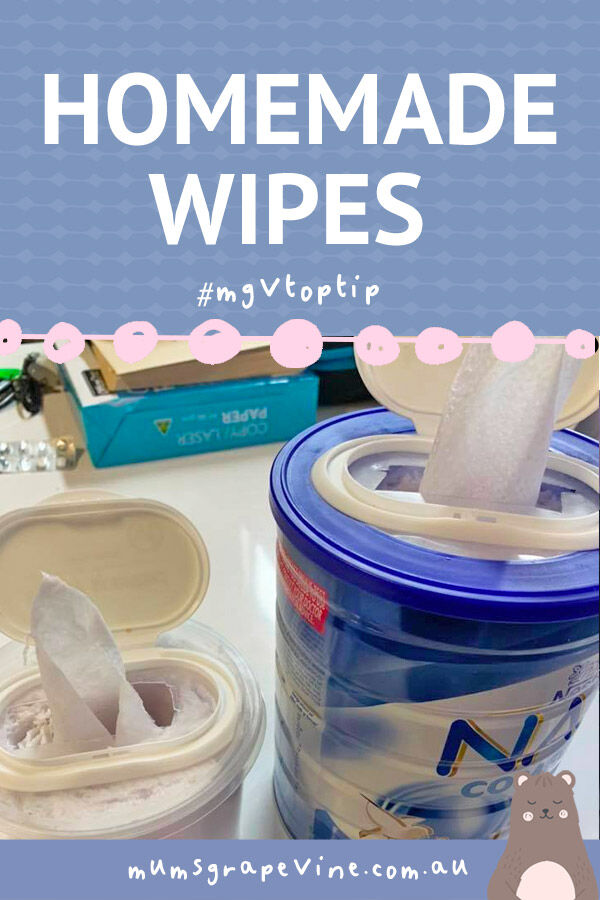 Read next …
Want to get crafty with baby goodies? Take a look at these easy peasy tutorials: