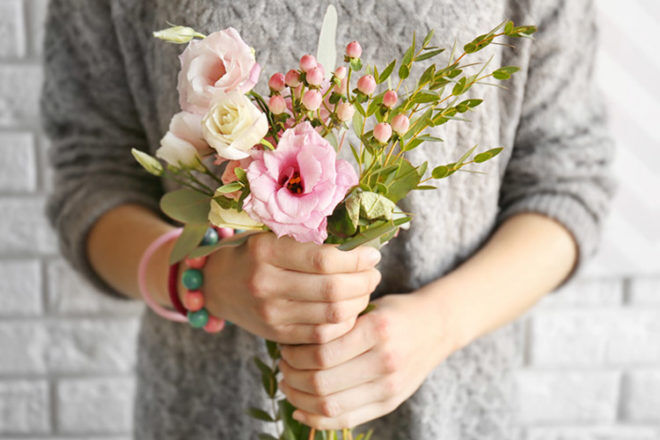 Mother's Day is fast approaching and while it may not be customary to buy a Mother's Day gift for ourselves, there's no harm in a little hinting here or there to the hubby and the kids.
Whether you're a whiz in the kitchen, a style icon at the school gates or a boss mum who means business, our gift guide has every mum covered.
Here are our favourite gifts for Mother's Day.
A coffee a day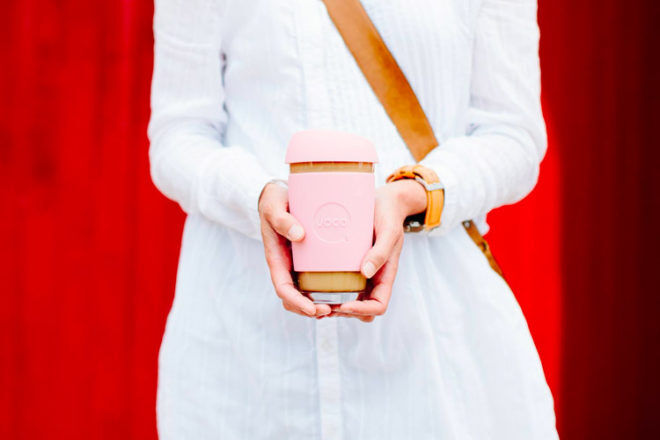 Joco Glass Reusable Coffee Cup (from $23.95): There are many days when motherhood and caffeine go hand-in-hand. The reusable glass coffee cup by Joco make those glorious sips of liquid gold extra special. Whether it be a frantic morning dash or a leisurely afternoon stroll, the artisan blown glass gives you that 'cafe feel' every time.

---
A pretty bag for the pretty things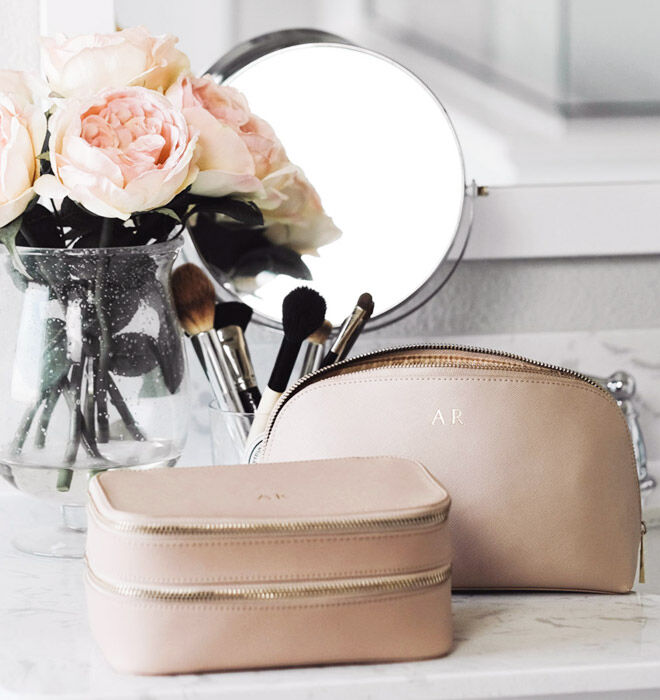 Personalised Cosmetics Case ($119.95): On the rare occasion when a shower, hair and make-up happen all in one day (oh my!), mum needs a 'fix-it' bag at the ready for the odd freshen up. This little stunner literally has her name on it.

---
A good read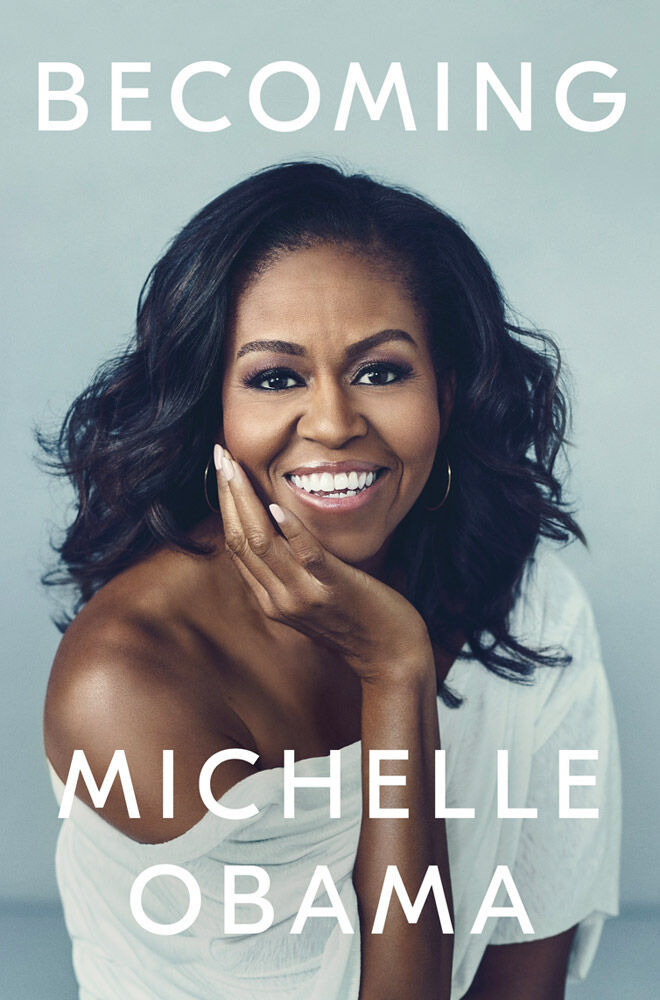 Becoming by Michelle Obama ($26): Whether it be commuting to work or getting comfy on the couch, cozying up with a good book is a brilliant escape for the mind. Let the day slip away with a page-turner too good to put down.

---
A sophisticated sleep set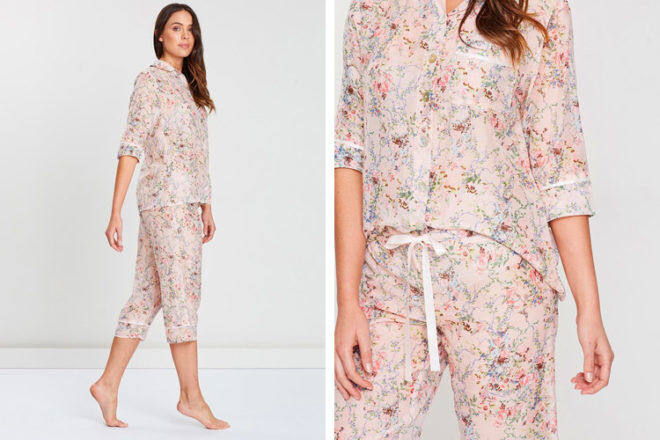 Papinelle Yolly Sleep Set ($99.99): While getting a full nights sleep may not be possible for some mums, the feeling completely spoilt with quality sleepwear is. Pick up a set of dreamy PJs for Mother's Day and the (few) hours that are spent sleeping may just make mum feel like a million bucks.

---
A week off cooking duty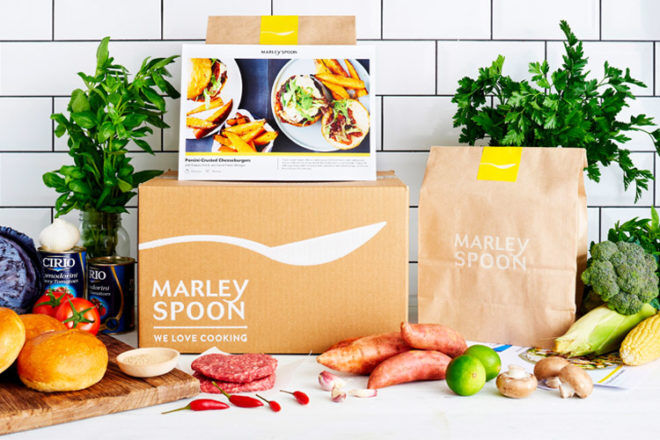 Marley Spoon Subscription (from $55): Creating delicious meals for the family is just one more thing mum totally nails on the daily. Return the favour with a meal subscription service that brings fresh ingredients and mouth-watering recipes straight to your door. The recipe cards are easy enough for older kids to follow and structured in a way that even dad could understand.

---
A little bit of bling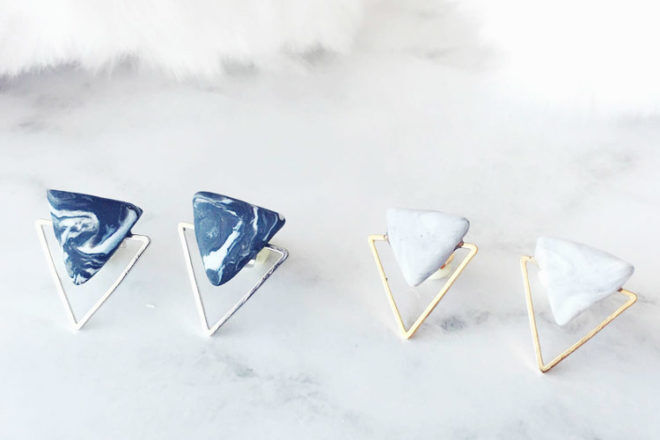 Marble Triangle Earrings ($23.95): There's no easier way to go from feeling flat to flat-out-fabulous than with a little bit of bling. We're totally crushing of these geometric beauties and think a few of our MGV mums will too.

---
A summer-vibes sweater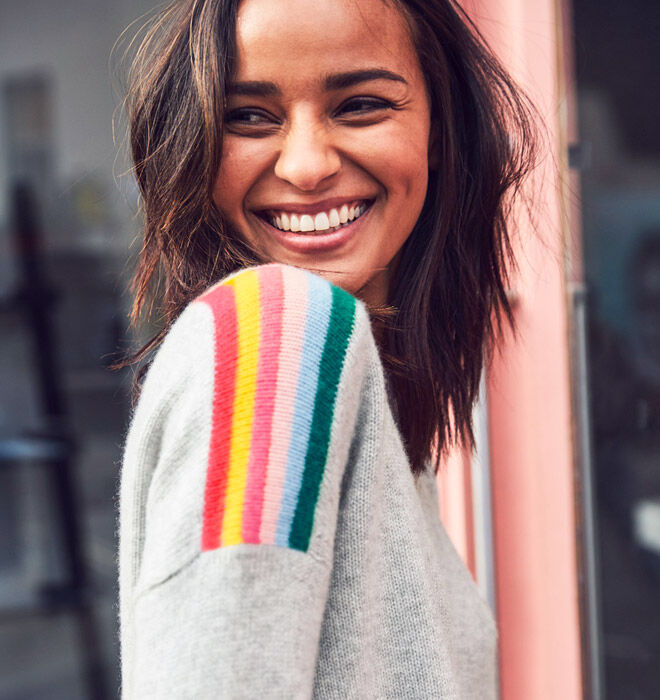 Celia Cashmere Jumper ($260): Weekends spent hibernating at home feel all the more luxurious when wearing a cashmere sweater. Vibrant rainbow stripes on the shoulders are a reminder that summer is never too far away, and as a wardrobe essential, the price tag is completely justified – promise!

---
A skin indulgence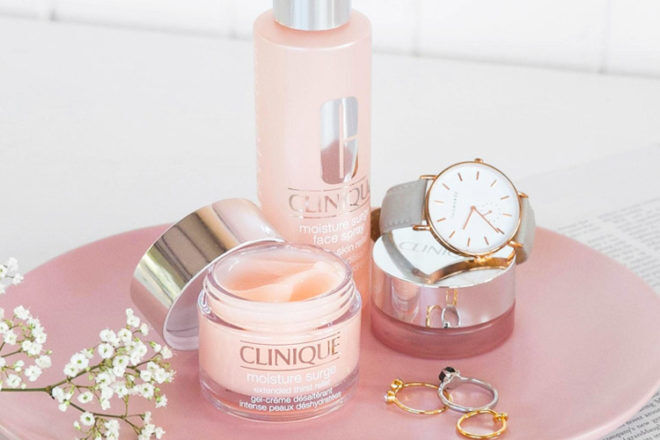 Clinique Moisture Surge (from $37): Put mum, more specifically her skin, first with nourishing products to energise and hydrate tired-looking skin. We love Clinique's super hydrating Moisture Surge for its instant moisture boost and we're pretty sure mum will too!

---
A cosy comfort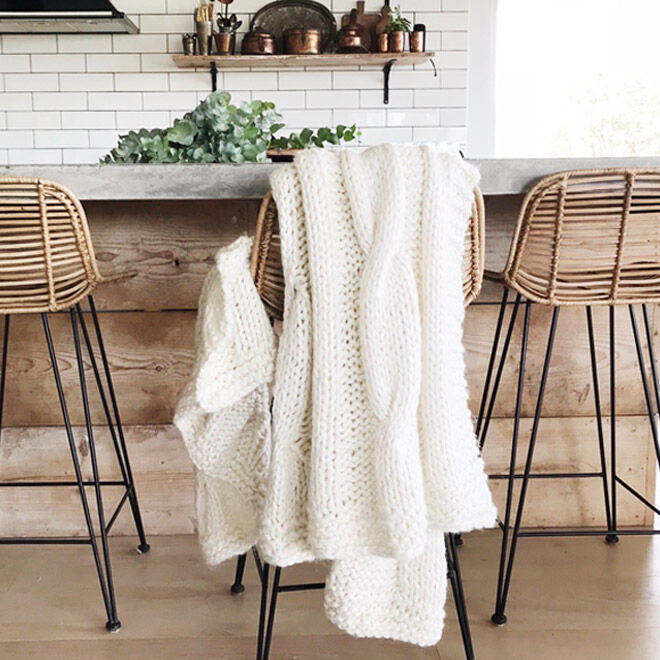 Claudette Chunky Knit Throw ($158): Family cuddles are made all the better with a super soft, super-sized throw. Ideal for storytime, forte making and of course, binge-watching Netflix with no kids in sight. Heaven!

---
A helping hand
Kitchenaid Stand Mixer, Limited Edition Copper ($995): Not just a pretty sight, the suave stand mixer has over 15 optional attachments, making everything from pasta and pastry to sausages and sponge cakes an absolute breeze.

---
A beautiful beat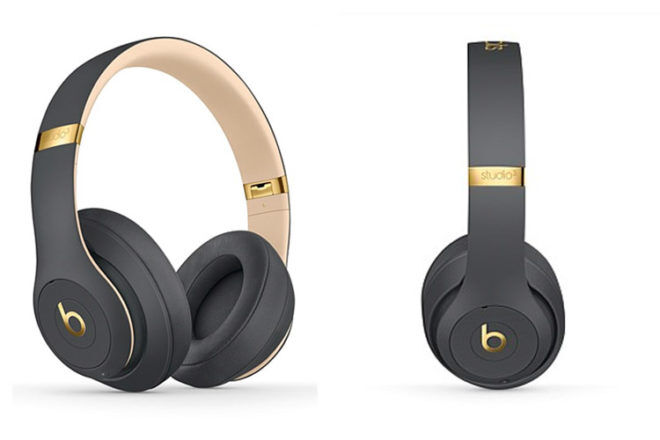 Beats by Dre Wireless Headphones ($449.95): Every mum bounces to her own beat. And now, thanks to wireless headphone technology, she can bob, bounce and heck, even breakdance just about anywhere she pleases.

---
A stunning scarf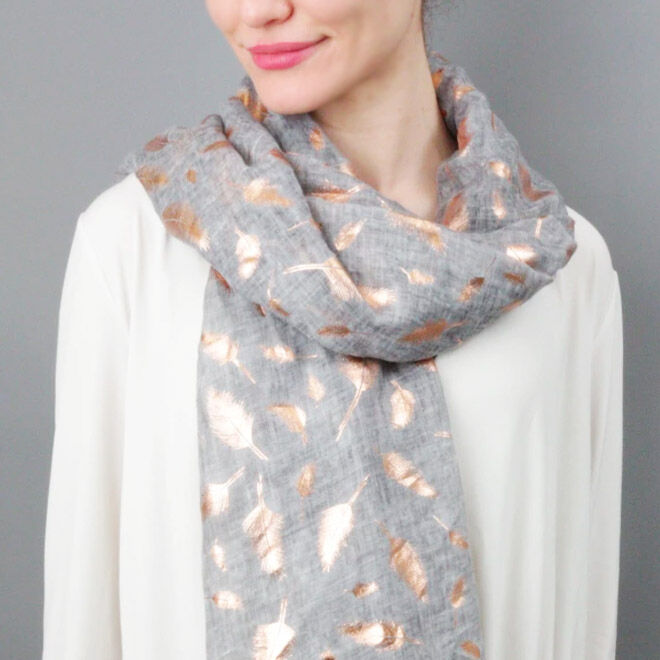 Feather Foil Print Scarf ($64.90): Scarves are an absolute must for mums, no matter what time of year it is. Great for giving a little extra warmth in winter or covering up from the sun in summer, this foil effect scarf with feather detailing is to die for.

---
A handsome home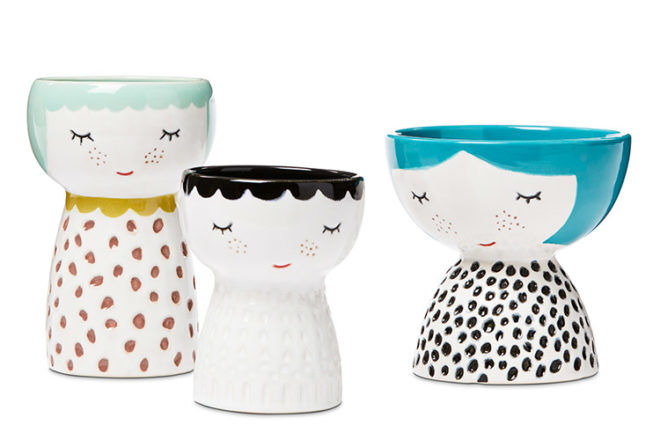 Adeline Sister Vases ($24.99): This ridiculously quirky collection of vases is as cute as a button and will undoubtedly be a much-loved addition to mums favourite place where she watches the world go by.

---
A family photograph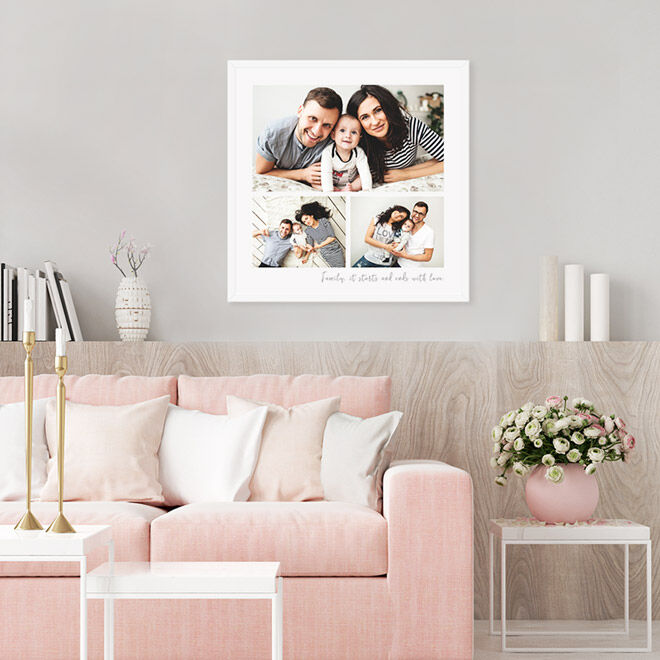 Mother's Day Wall Art (from $24.95): With so many wonderful memories to choose from, create a photo collage for the entire family to admire every day. Available framed or unframed to compliment the decor of your home.

---
A pretty picnic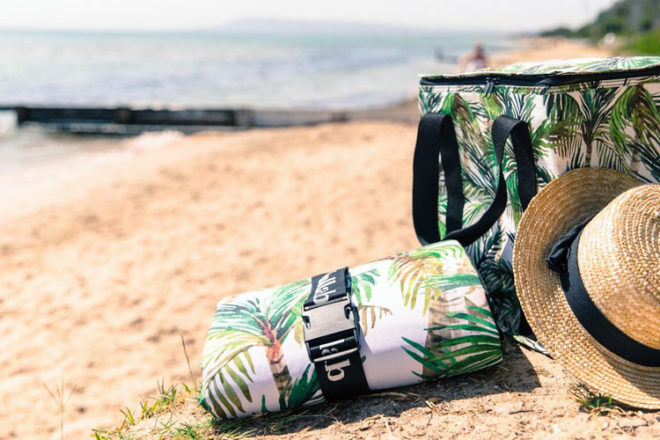 Green Palm Picnic Mat ($106.95): Picnics in the sunshine are the perfect place for loved ones to gather. The supersized picnic mats from Kollab are easy to fold, water-resistant (hurrah!) and feature an adjustable strap, giving mum one less thing to juggle. Love!

---
A very special soap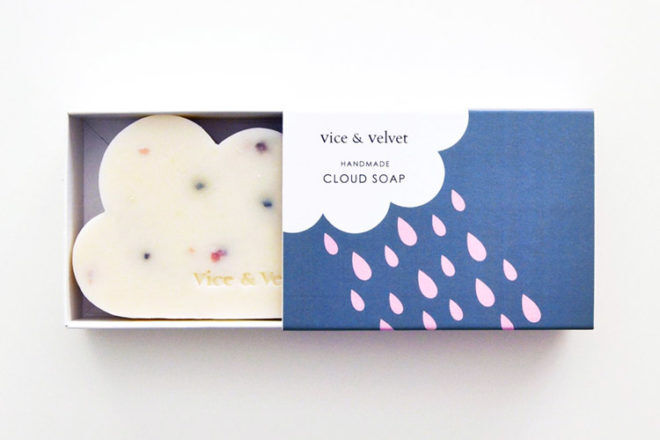 Vice & Velvet Handmade Cloud Soap ($19.80): Handmade, individually packaged and completely charming, the cloud soaps by Vice and Velvet are an absolute dream. Organic shea butter and shredded coconut are combined with the calming properties of lavender, ginger and cedarwood to give mum a truly magical experience.

---
A cute keepsake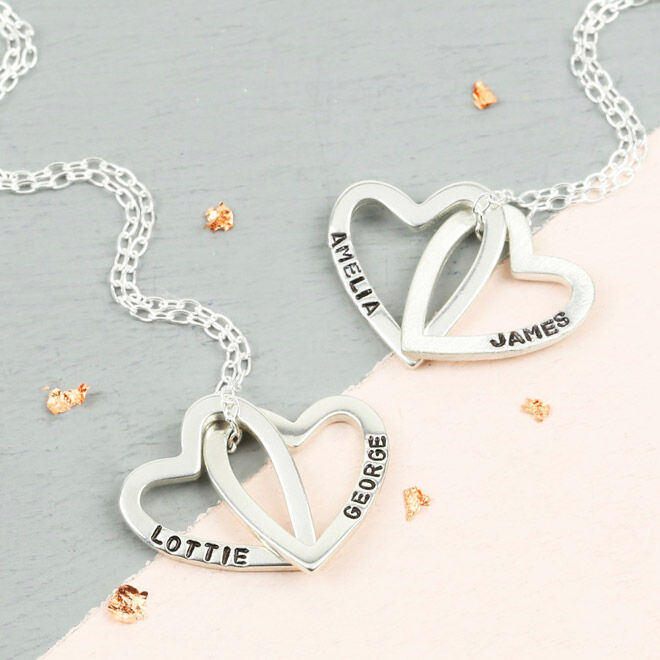 Personalised Interlocking Heart Necklaces ($47): Keep the people you love most in the world close to your heart with a personalised necklace, hand-stamped with their names. Available in two different finishes, they're a stunning statement piece packed with sentimental value.

---
A pint-sized planter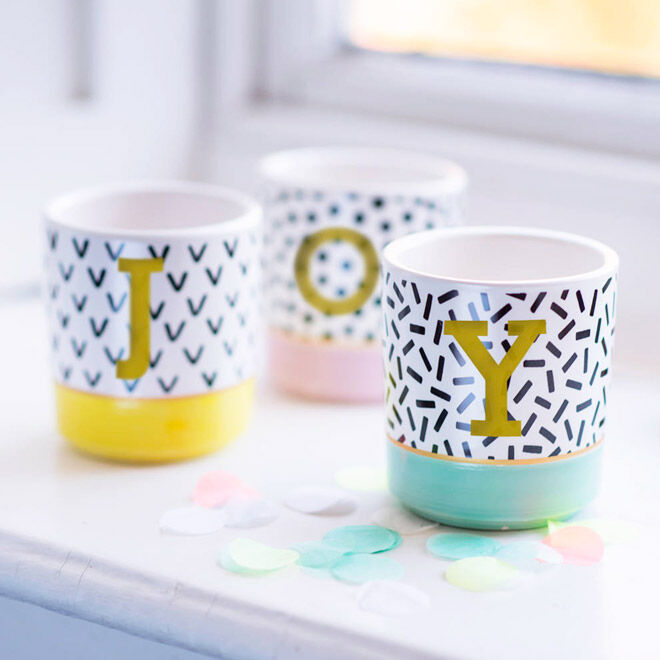 Personalised planters ($63): Take teeny tiny succulents to stylish new heights with this gorgeous set of pint-sized personalised planters. Great for the desk, reading nook or for just sitting pretty on the windowsill, they're a small buy guaranteed to get a big smile this Mother's Day.

Read next …
Mother's Day isn't all about the gifts. Here are a few other ways to enjoy the special day with your little loves: