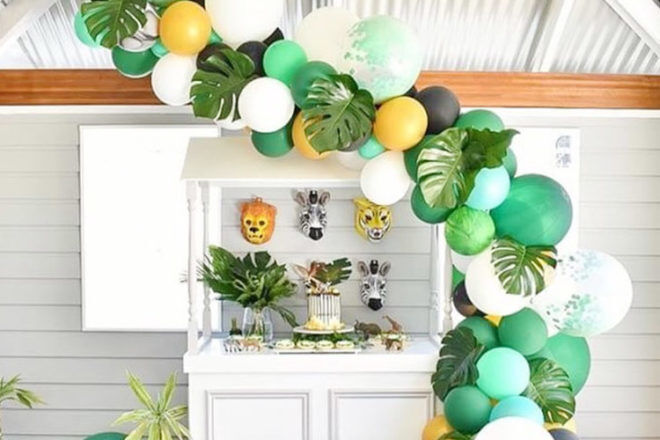 A jungle party is a perfect theme for baby's first birthday. Featuring animals from adventures to the zoo, this popular party theme is crammed with cuteness and packs a punch in the colour department too. Think lush green leaves, glistening gold balloons and safari creatures with spots and stripes standing proud.
From bright balloon backdrops and adorable invitations to unforgettable party treats, there are so many ways to make their first birthday a day to remember.
Here's everything you need to throw a jungle themed first birthday party.
Find inspiration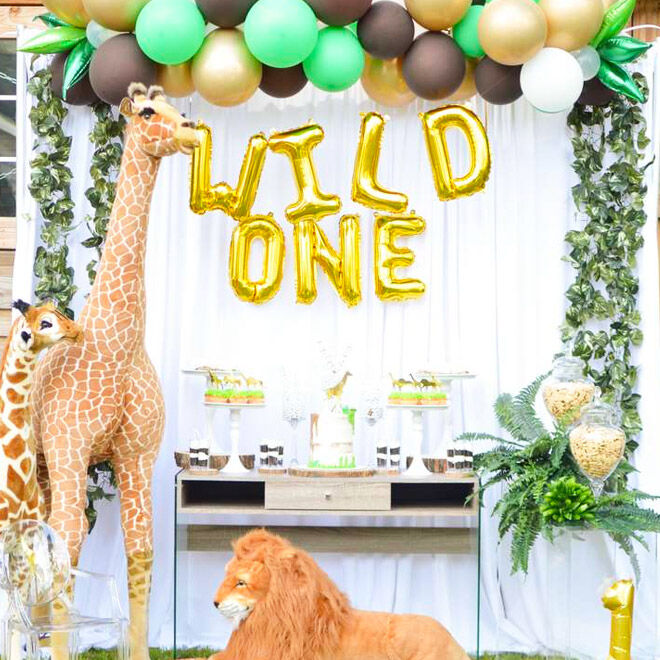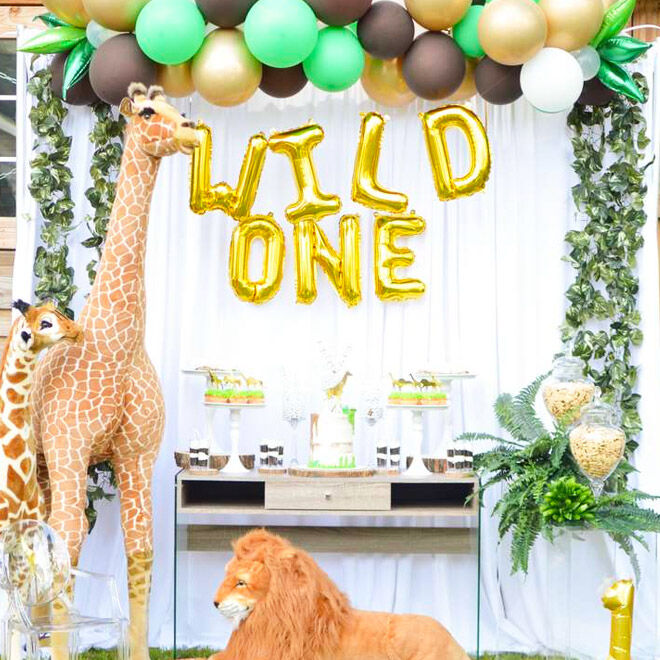 Pinterest is quite literally where the wild things are. Find everything from homemade decoration tutorials, party favour tips and mind-blowing birthday cakes on this virtual smorgasbord of swoon-worthy ideas. We're hooked on this party set up by Cara's Party Ideas
---
Jungle party invitations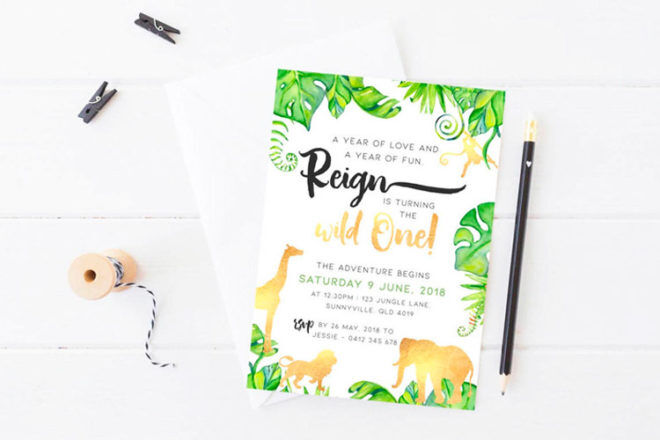 Jungle First Birthday Invitations ($11): Spread the word and gather the tribe. Whether planning for a small celebration with just family or a bigger bonanza with friends, colleagues and the Mother's Group too, give guests plenty of notice so that they keep the day free for the birthday fun. We love the combo of jungle-like green and luxe gold for this invite.
---
Jungle party entrance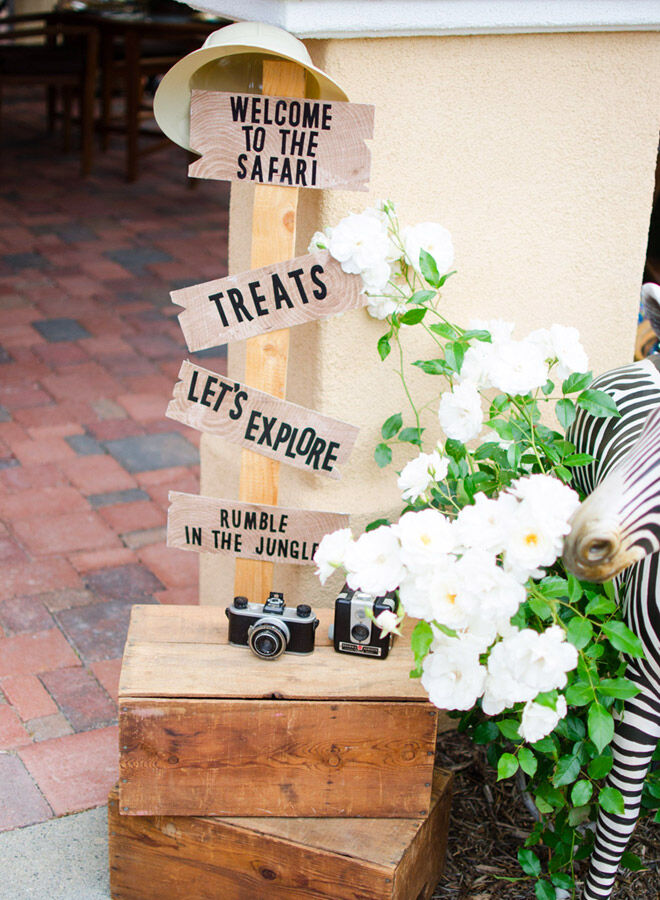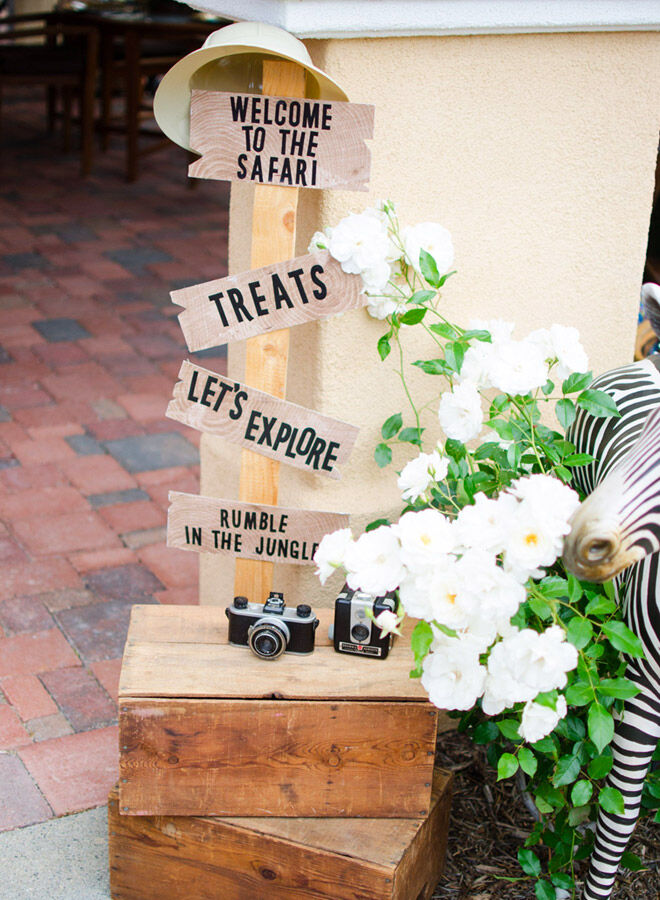 Give party animals a little direction as they head your way. A homemade safari sign is easy to put together and sets the scene for the celebration. What better way to kick start the jungle theme? Time to explore! (via Popsugar)
---
Jungle party decorations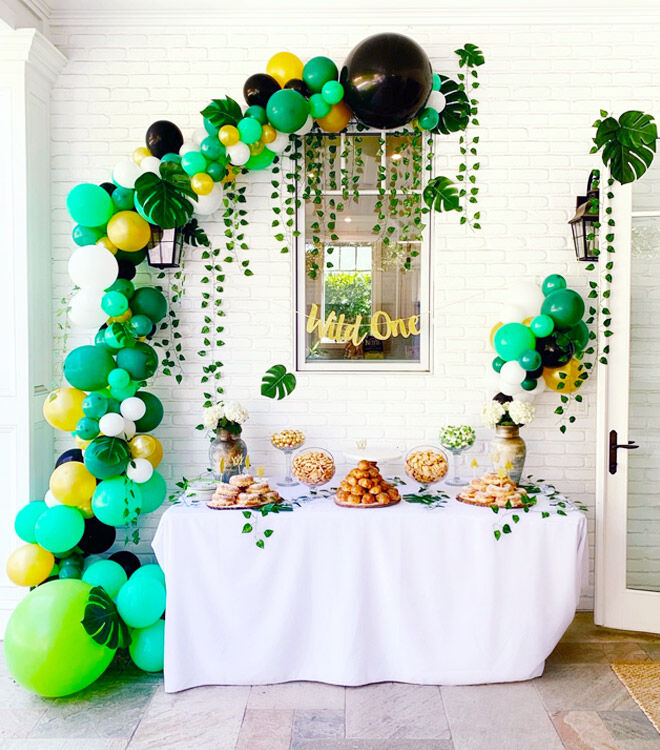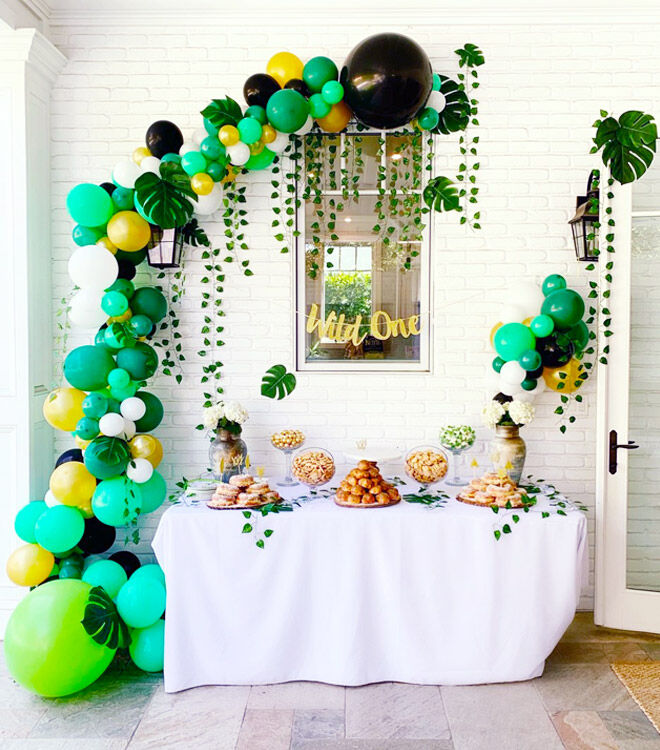 The decorations for a jungle party can be as wild or as tame as the venue space allows. If holding the birthday party outdoors, think about taking advantage of the surrounds with a giant DIY balloon backdrop and separate tables for different stations. For an indoor party, make the most of the walls with a giant ballon number, a  DIY leaf garland or a jungle leaf number for the birthday boy or girl. (via Confetti & Sprinkles)
---
Jungle party table setting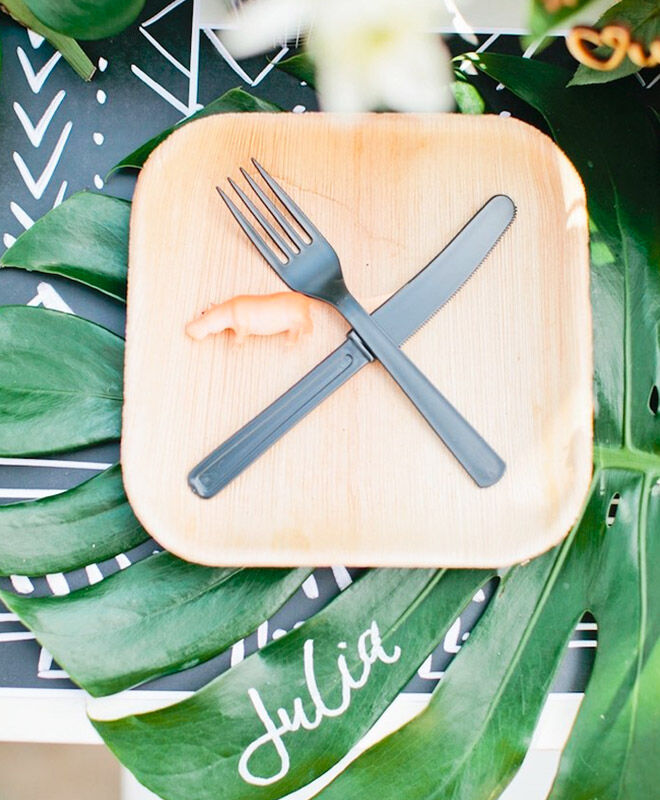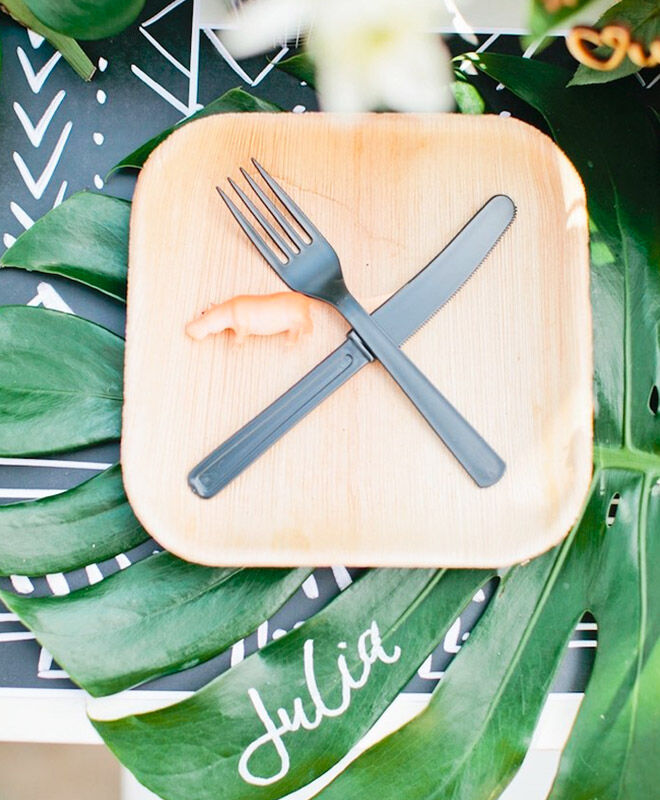 Feeding time at the zoo can soon turn into chaos with too many bits and bobs on the table. Keep the party table setting simple and throw in a few playful elements to keep the youngsters engaged. Writing names on the table rather than using place cards instantly saves space and adds a touch of creative flair too. (via Kara's Party Ideas)
---
Jungle party DIY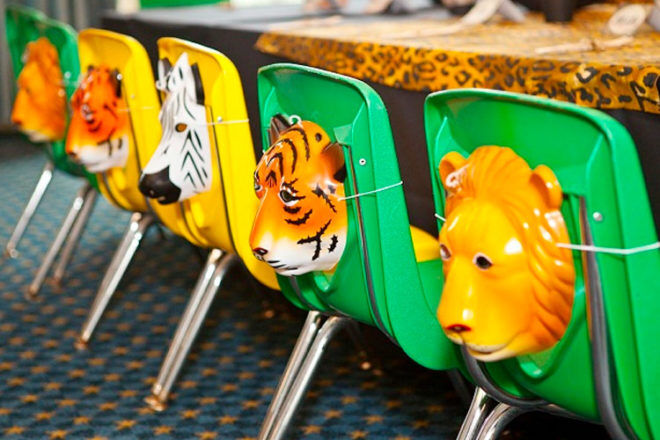 Just like the birthday babe, it's the little things that really matter. We're completely smitten with this awesome party chair idea and think teeny boppers would love them too. Simply place animal party masks over the back of the chairs and it's as if their favourite friends have come along for the fun! (via Celebrations At Home Blog)
---
Jungle party cake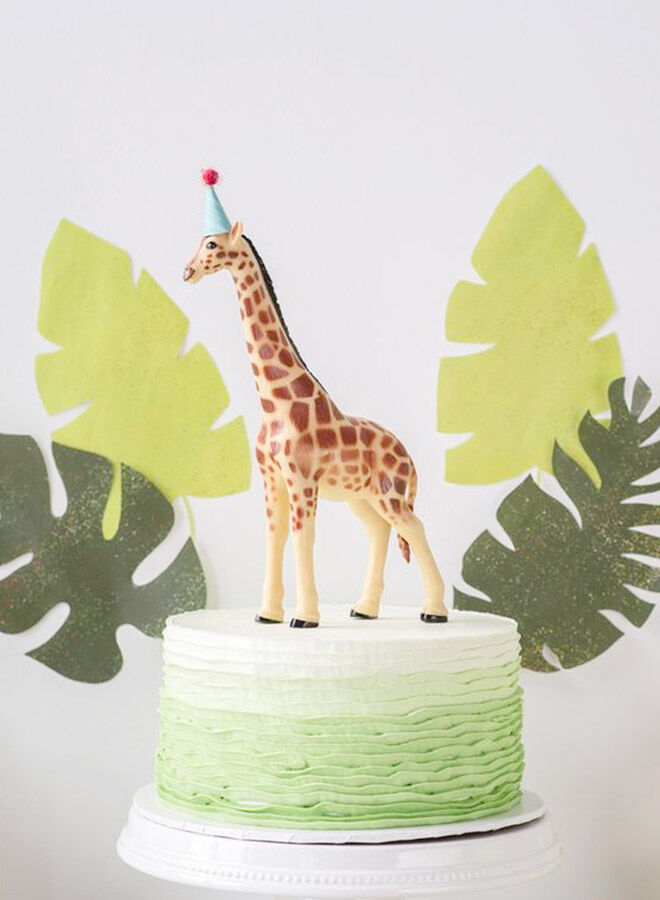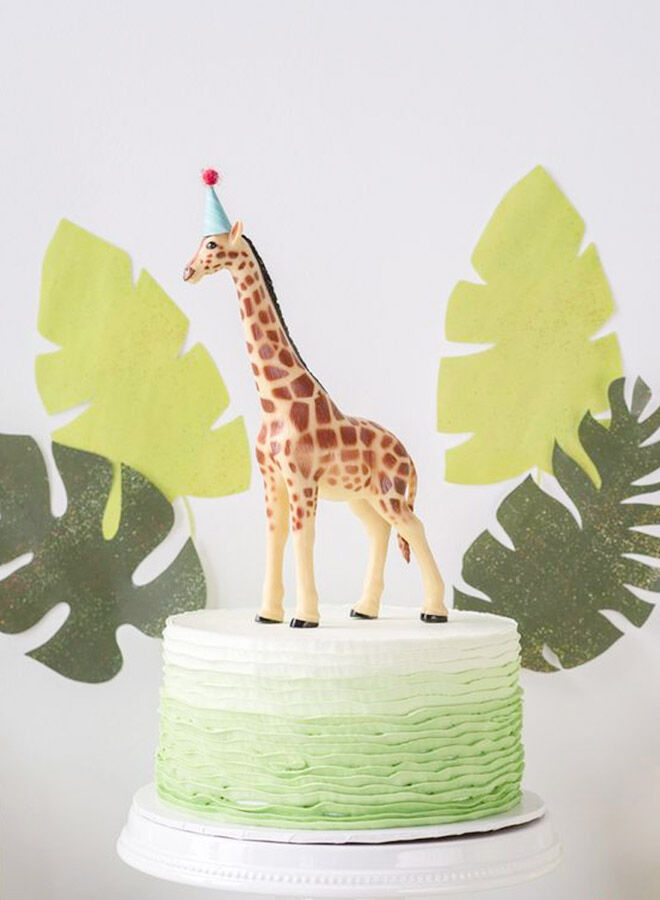 Pair their first birthday song with the perfect cake. Whether it be one tier or two, iced or plain, it's sure to be a winner. For time-poor parents, there's no shame in picking up a store-bought cake and topping with a plastic safari toy. They'll never know the difference! (via American Greetings)
---
Jungle party drinks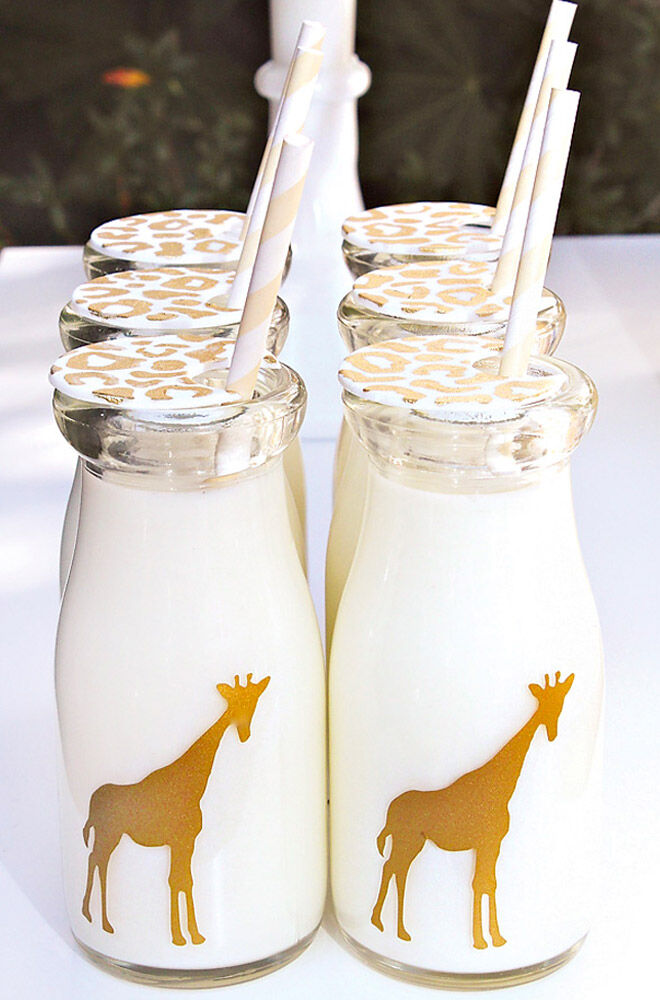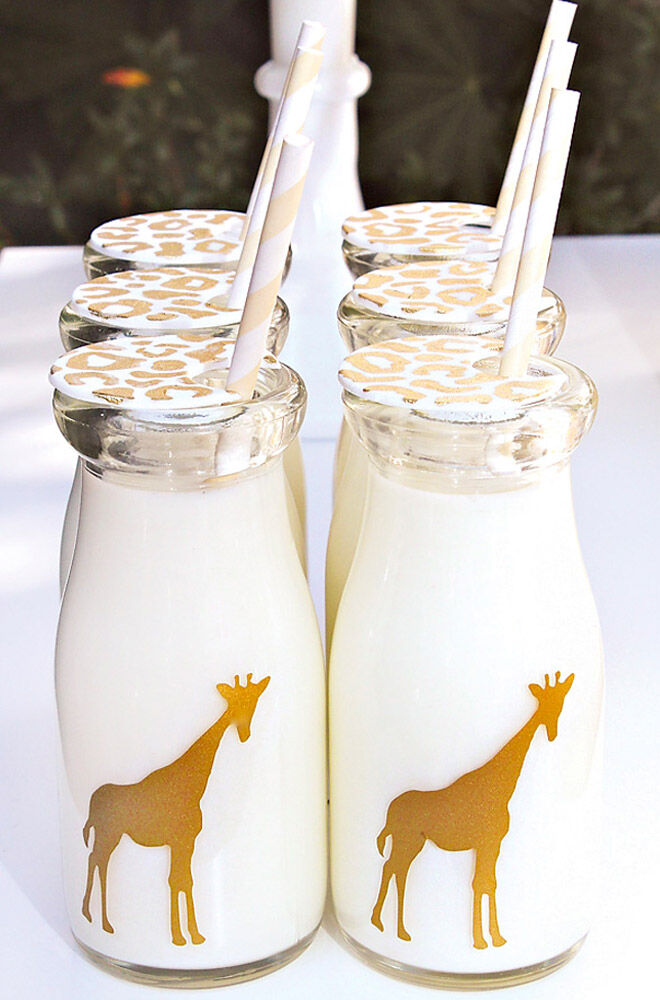 All that partying is thirsty work. Keep kiddies hydrated with individual cups or bottles and colourful straws. There will probably be more playing than drinking,  but who are we to stop them from having fun? (via Hostess with the Mostess)
---
Jungle party food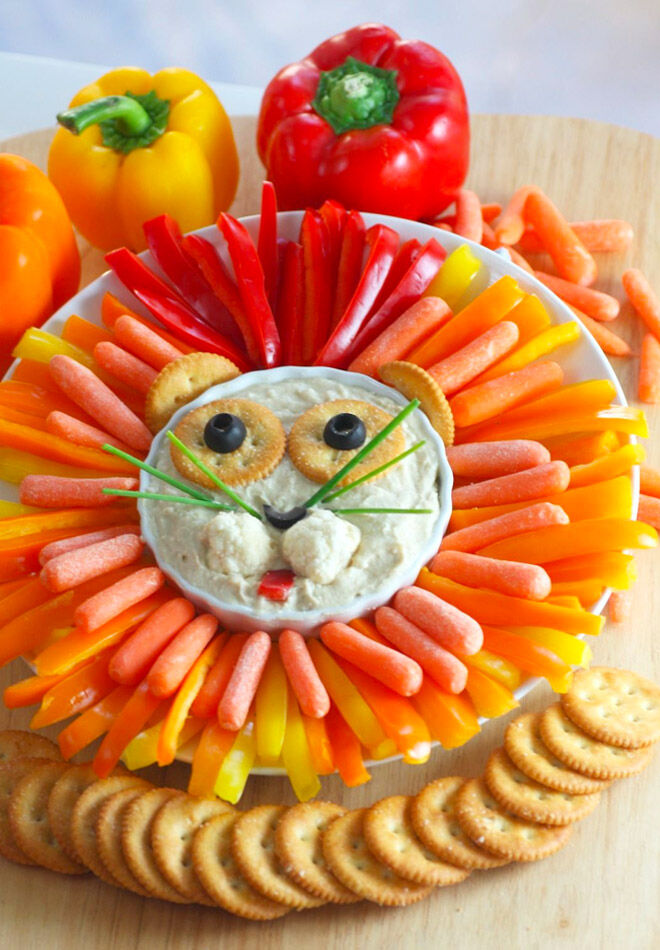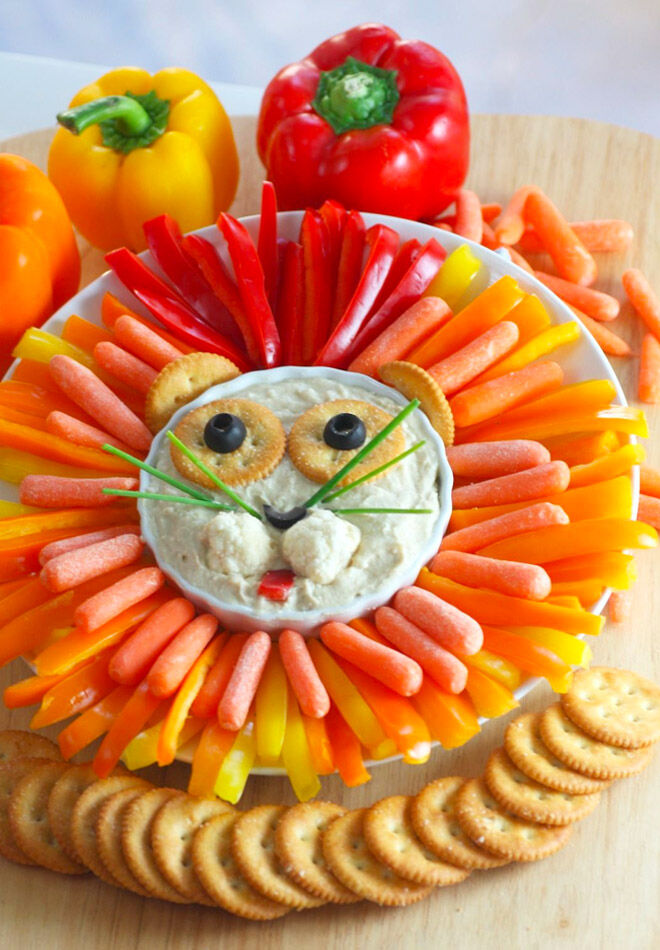 With solids now well and truly a part of their routine there's a whole heap of baby-friendly party foods to bring to the table. And it doesn't need to be complicated either. Fill cake patties with blueberries and sliced grapes for a colourful and healthy treat or have a selection of ribbon sandwiches ready for tiny hands to grab. Even a simple side of hummus and veggie sticks can be given a little safari style shake-up. And as for adults, work in line with the party venue – if having celebrations outside a BBQ or picnic are a simple crowd pleaser. (via Pinterest)
---
Jungle party games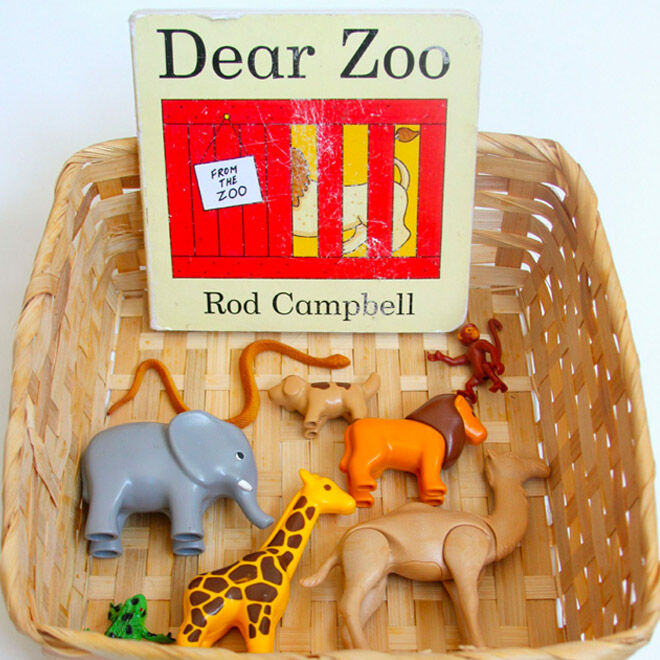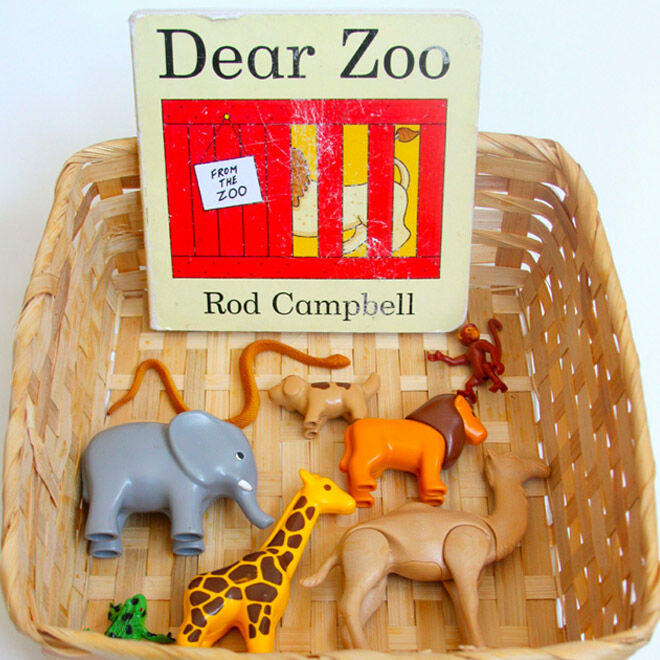 One-year-olds may be a little small for traditional party games but that doesn't mean that the fun has to stop there. Music and books bring so much joy at this age, as well as tactile play. For their first birthday, combine all three with a wonderful storytelling basket featuring a family favourite. And if all else fails, nothing excites a baby quite like a balloon. (via The Imagination Tree)
---
Jungle party favours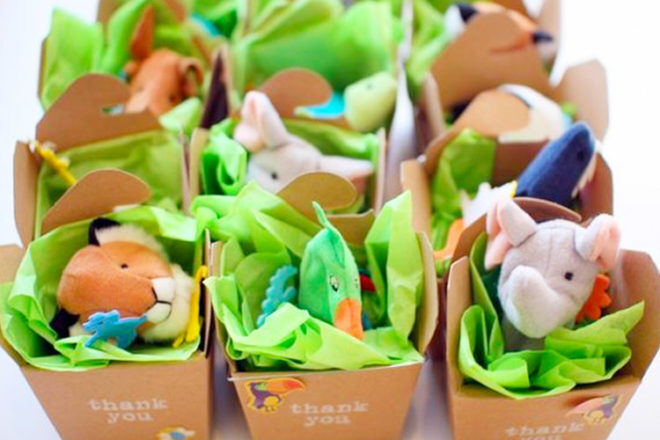 As nap time rolls around, send guests home with a small gift as a way of saying thanks for being part of the first year adventure. This 'Adopt an animal' idea is genius – simply stuff individual kraft boxes with green tissue paper and place animal finger puppets inside. An easy, affordable and sugar-free party favour, sorted. (via Grtis and Chopsticks)
---



Read next …
Looking for more party ideas? From birthday cake inspiration to detailed party planners, there's a whole host of fun right here: