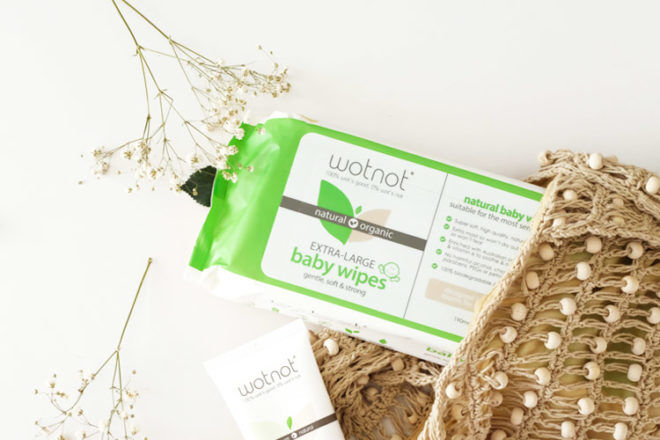 They might be as cute as a button, but babies are a big mess. From their tiny tops to their itty-bitty bottoms, they need constant cleaning. Which makes getting your hands on a good wipe invaluable. And one that's both kind to your bub's delicate skin and to the planet is even better.
Wotnot Biodegradable Natural Wipes tick all the boxes.
These award-winning 100% natural baby wipes are designed by Aussie mums for delicate bums. They are suitable for newborns and created with an extra-gentle formula to help keep baby's bottom allergy and nappy rash free.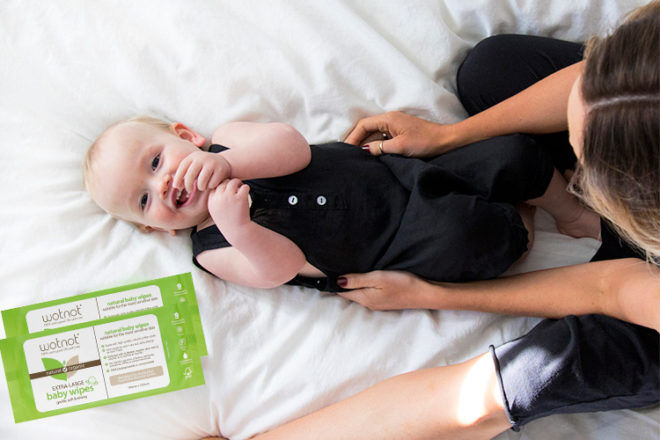 Extra-large and extra moist, one wipe does the job of two, meaning there's less for you to carry around and less waste. And they're made from a biodegradable fibre, so unlike plastic-based wipes they breakdown quickly and are even compostable.
Features include:
Certified organic aloe vera
100% natural and biodegradable fibre
Free from artificial fragrances or preservative
Free from sulphates, petrochemicals, parabens, caustics or glycols
100% chlorine-free
Ideal for people with sensitive skin
Made by mums, for mums, they're also approved by the Eczema Association of Australia, so you know they must be good.
Available online from Wotnot in a range of size packets (from $2.99).