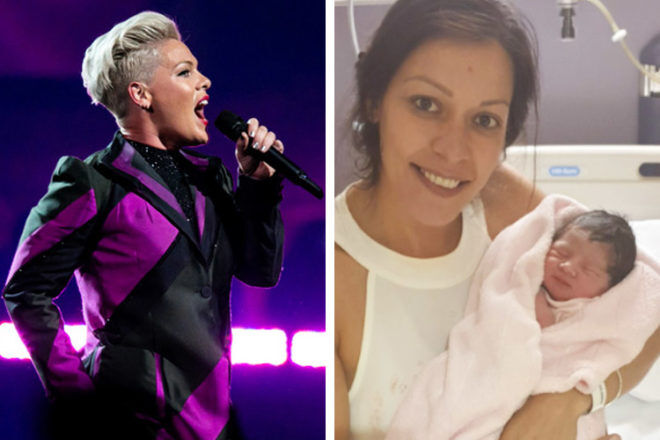 There are diehard fans, and then there's rockstar mum Denise Jones, who gave birth at a Pink concert in England this week.
As the opening song got into full swing, Denise really got the party started by going into labour three weeks early.
'I'm coming out, so you better get the party started!'
Medics helped deliver the baby girl – who's been named Dolly Pink. They were on the opposite side of the stadium to 32-year-old Denise, and made their way through the crowd of thousands.
Dr John Matthews, told Echo, "When we reached her, it was quite clear the patient was heavily pregnant and showing signs of being in labour. We took the decision to move her as quickly as possible to the First Aid Room.
"We continued to assess her and established she was going to have to deliver the baby in the stadium as there was not enough time to get her to hospital.
"So that's what Dani (Dr Dani Berg) and I did. It took less than five minutes. We didn't have time to get concerned or worried, we just had to crack on and get on with it. There was no equipment in the first aid room, just a couple of beds."
Baby Dolly Pink Born at @Anfield Whilst watching @Pink concert! Mum and Baby are doing Amazing, thank you to the amazing paramedics that deliverd her! @LFC @LivEchonews #LiverpoolBaby #Liverpool ❤❤ pic.twitter.com/8W9ZnzNHXk

— Chloe Dryhurst (@dryhurst_chloe) 25 June 2019
Dr Berg explained, "The initial reaction was disbelief. Often we get calls to things that aren't what they seem at first, but this was one was. We didn't have time to be surprised as it all happened so quickly."
"The mum was incredible, despite the unusual circumstances," said Dr Matthews. "She placed a lot of trust in the people who were delivering her baby, and she was really calm about it."
The pair delivered a healthy girl, weighing 6lb 4.5oz, and praised the quick action of stewards in getting the labouring mum to a secluded area quickly.
"If it hadn't been for them, we would have had to deliver the baby in the main stand with 4,600 people watching us," said Dr Berg.
"It brought a whole new meaning to the Pink song, 'I'm coming out so you better get the party started!'"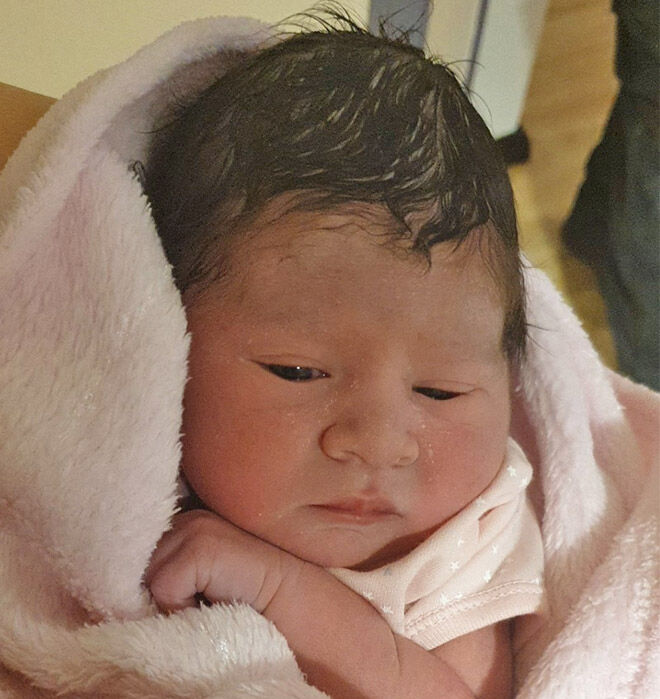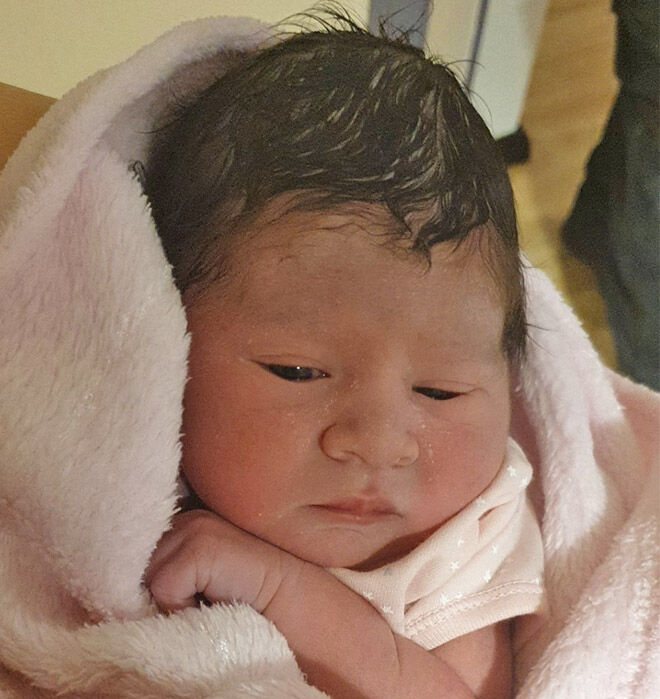 Mum Denise told Echo that she's still in shock and, "just a bit gutted I missed the concert.
"But I couldn't be any happier right now! The plan was to call her Dolly Louise but since she was born in the concert we've changed it to Dolly Pink.
"It all went very fast but the paramedics were amazing and were so happy that both of them were healthy."
Wondering if it's safe to rock out while pregnant? We asked the experts – read our article on if it's ok to go to a live concert while pregnant.
Read next …
Labour can start in all kinds of unpredictable situations. Here's a taste of some of our favourite surprising birth stories.