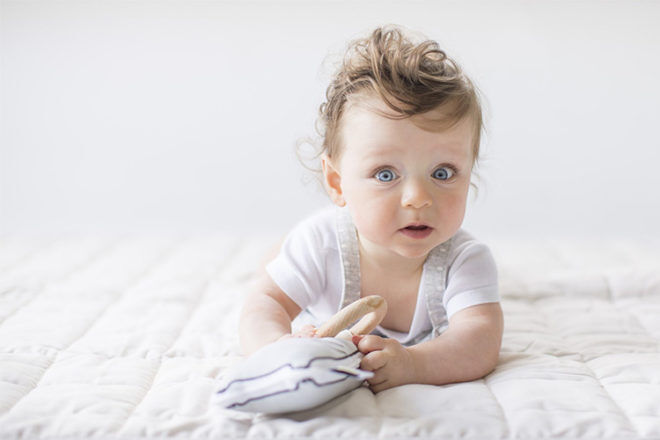 The perfect place for tummy time, nappy-free time and practising their sweet little shuffle, play mats are a must-have item for babies on the move. No longer a gaudy item mums keep tucked away from the rest of the house, modern play mats are a thing of beauty, with chic prints and subtle style reigning supreme.
Whether it's a playful addition to the playroom or a luxe new look for the living room floor, there's a play mat to suit every taste and space.
What to look for when buying a play mat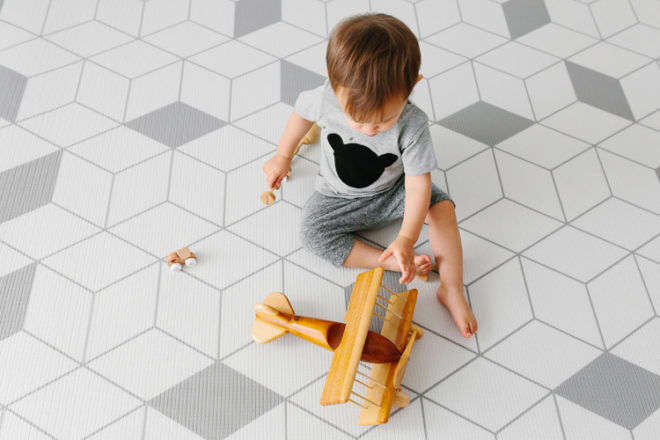 Here are some key features to consider when buying a play mat:
Cushioning: Play mats are just that – a mat for baby to play the day away. To ensure little ones are comfortable investigating their new terrain, look for a play mat that has ample cushioning for their tiny limbs and delicate skin.
Durability: Just like the carpet, floorboards and rugs, play mats are prone to a lot of wear and tear over the years. Pick a play mat that is sturdy enough to withstand the crawling, toddling and stamping of twinkle toes big and small.
Washability: Despite being made for play, anything made for baby is sure to encounter vegemite smears and cracker crumbs in its lifespan. Having a mat that washes well means it can be back on the floor (protecting the real floor underneath) in a jiffy.
Waterproof: A waterproof play ensures playtime is fun and easy for everyone involved – A must for any mum wanting to use their play mat for nappy-free time with a wriggling water fountain.
Size: Think about where the play mat will 'live' when choosing the size. If in an open space like the living room, there's a bit of wriggle room for larger mats. But if babe's play mat is destined for the nursery, think about the other furniture as well as toys and day-to-day baby mess before getting something too big for the room.
---
The best play mats for 2019
We asked our Baby group members to recommend the best play mats available and these are the brands they recommend to their friends.
Munchkin & Bear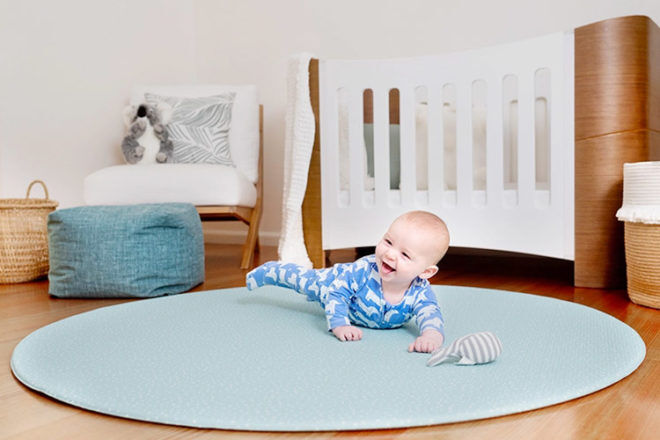 Munchkin & Bear Luxe Padded Baby Play Mats (from $99.95): A stand-out favourite with our community of mums, the play mats from Munchkin & Bear are perfect for kids of all ages – even big kids (yep, that's us!) practising their downward dog. Super soft, durable and a cinch to wipe clean, there's no wonder these beauties have come top in our best play mats list.
"Best purchase…Munchkin and Bear playmat, especially now sitting up and beginning to crawl." – Evie M
"We love ours!… It is perfect for his little play area." – Eisha E
"We received our Munchkin & Bear play mat this week and it is amazing. It is the perfect size for our space, my little one absolutely loves it and I've noticed that my husband and I are down on the floor playing with him more now " – Mikki H
"Another one for Munchkin & Bear.. hands down the best thing I have bought for my bub!" – Emma M

---
Marmalade Lion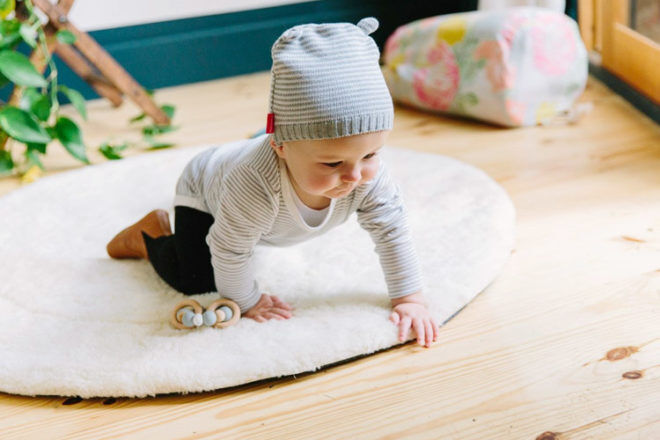 Marmalade Lion Activity Play Mats (from $164): Spills are no match for these clever play mats by Marmalade Lion. The Expect A Spill™ technology means mats can be wiped and washed as often as needed (hurrah!). And the best bit? The play mats stay looking fresh and fabulous wash after wash. With seven different designs to choose from, there's a play mat for every poppet.
"From Marmalade Lion. It's memory foam so super comfy, and also waterproof for nappy free time! Can get different prints that are cute as. This one is huge (1.5m diameter) and great for me to have a sneaky nap when on the floor with bub." – Li C
"We love ours from Marmalade Lion! It packs into a sack the size of a sleeping bag for easy park transportation, and the cover comes off for easy machine washing and quick drying." – Bon B
"Marmalade Lion! The best thing I bought.. padded, waterproof and such cute patterns! Also packs away into a carry bag! We take it with us when we go to the park or to friends and she just kicks around on it!" – Shelly C

---
Softmats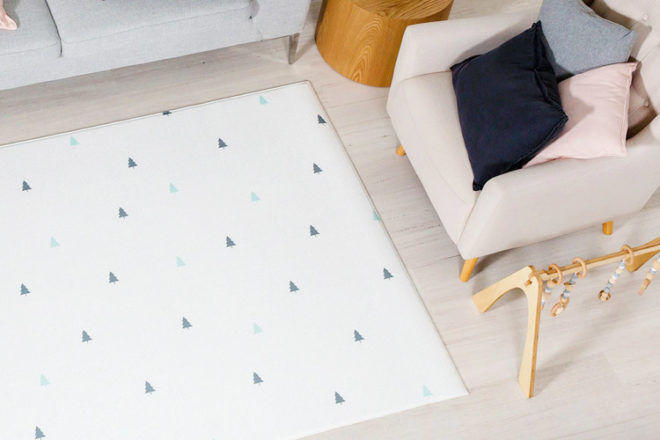 Softmats Bubba Mat ($199): Softmats specialise in safe, non-toxic play mats for tiny adventurers. Their enormous range features everything from stunning luxe designs and functional pieces to playful spaces for baby to roam. Soft, durable and cushioned just right, they're a winner with families Australia-wide.
"Bubba Mats. They are such good quality. Definitely worth the money." – Amanda Jane
"You can order online and arrange for it to be delivered to your home. We have the 'urban' bubba mat design, standard sized." – Sherin L
"Ours is a Bubba Mat and we love it! It's huge and has a town for our older boy to drive his cars around and a gorgeous jungle for the baby on the other side!" – Jess G

---
Mikro' Australia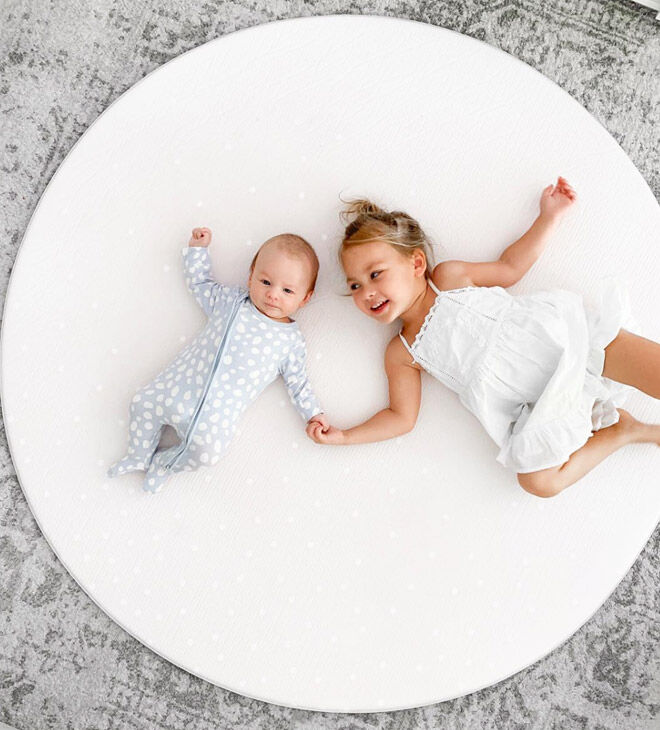 Mikro' Australia Squishy Play Mats (from $99): Designed by teachers and fellow mummas with a passion for play-based learning, the squishy play mats from Mikro' Australia are suitable for all ages. Available as reversible rounds or larger mats the whole family can enjoy, each mat is super durable as well as water and scratch resistant. Plus a handy, easy to carry storage bag lets you take the Mikro mat anywhere, anytime.
"We have a Mikro' Australia mat… love it can take it anywhere, easy to clean and waterproof." – Soraia S
"We got ours from Mikro Australia and swear by it!" – Danni W
"Mikro Australia are amazing! Huge, soft and modern designs. Also reversible so you can have two different looks!" – Larissa B

---
Skip Hop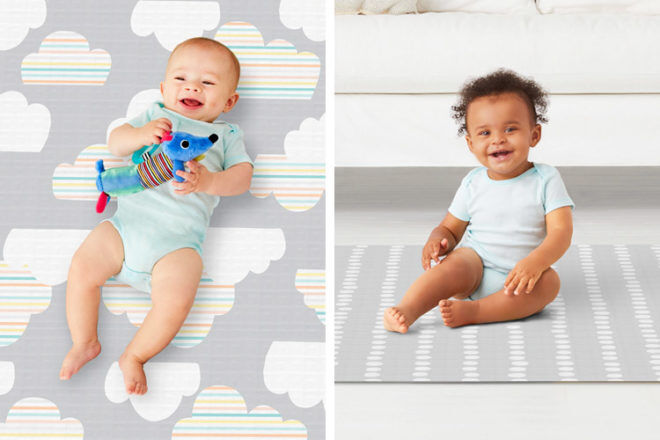 Skip Hop Doubleplay Reversible Playmat ($199): Perfect for babies and parents who like to move around, the Skip Hop reversible playmat offers two stunning sides for baby to play. Completely PVC-free, the cushioned playmat provides a substantial area for fun and games. Simply flip from colourful and kid-friendly to minimalist and modern.
"We have this one from SkipHop and love it. It's a soft foam mat and is a great addition to our living area. It has stood up to our 3 year old constantly wearing shoes on it and daily vacuuming." – Amber O
"I have this one…the quality is amazing! Very large and padded." – Bryden B

---
Little Wiwa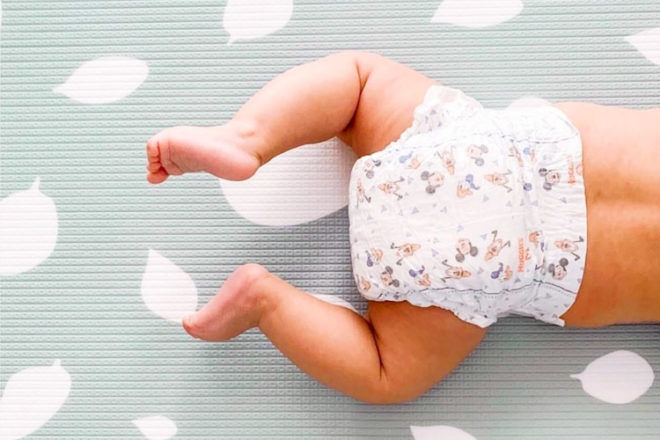 Little Wiwa Play Mats (from $99): Little Liwa love the Scandinavian look. Their designs feature refined geometric patterns and timeless aesthetics, perfect for the modern-day home. Waterproof, reversible, soft and PVC-free, these premium play mats tick every box for a safe and stylish place for Bubba bears to play.
"Little Wiwa has beautiful floor mats. They are super comfortable and easy to clean – simply wipe and they are stylish too." – Kylie R
"I have a Little Wiwa mat and it's amazing. So easy to clean and it's super soft. Dogs even love it." – Alyce
"They are both functional and stylish! Little Wiwa play mats are amazing…" – Marie D

---
Grace & Maggie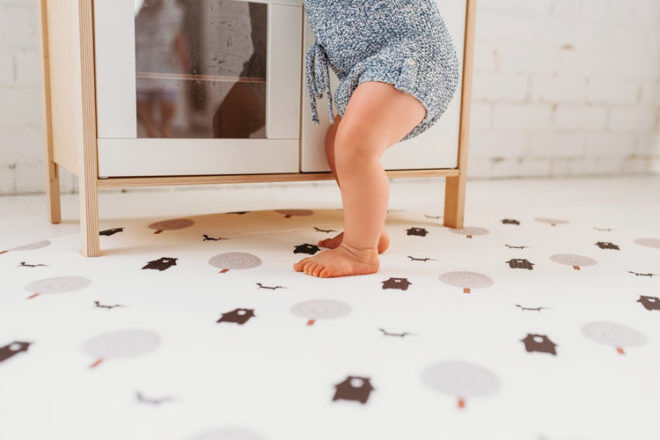 Grace & Maggie Play Mats (from $99): These stunning play mats blend seamlessly into the home with their subtle colour palette and timeless designs. Created from eco-friendly memory foam the play mats are free from nasty chemicals, giving bubs the safest possible play space at home.
"Grace & Maggie here too…the large size so we can be comfy laying on our wooden floors with him and still plenty of space for him to roll and play. Great because completely wipeable for dribbles/reflux/food/accidents during naked time. My FAVE purchase with a reflux baby!" – Kristy C
"We love our Grace & Maggie one too! We got a large size and it's perfect for all the family to lay down and play on." – Jenelle C
EXCLUSIVE DISCOUNT: Use code MGVCC19 for 15% off. Expires 25/12/19.

---
Rudie Nudie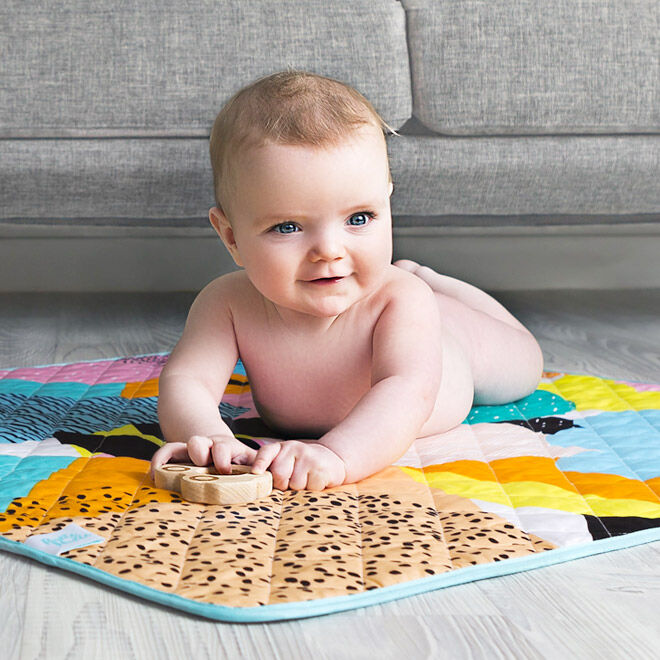 Rudie Nudie Play Mat ($64.95): Rudie Nudie makes nappy free time fun for all with their range of waterproof play mats. Perfect for play and time in between changes, the colourful play mats are machine washable with a 100% cotton cover to keep baby's skin protected at all times.
"We use this Nudie Rudie mat – it's awesome" – Claire P
"I've bought a rudie nudie mat – there are two designs and it's reversable. Definitely more home decor friendly, which is why I bought it. Plus it's waterproof. For nappy free tummy time. Local Melbourne maker mum." – Sarah R
"Rudie Nudie mat! I was given one for my baby shower and we love it!" – Emma W

---
Mister Fly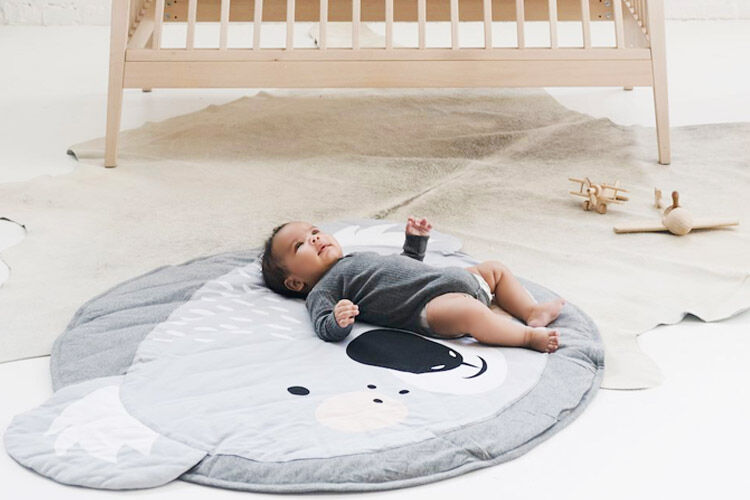 Mister Fly Play Mat (from $99.95): The play mats by Mister Fly sent Australian mums into a spin thanks to the whimsical animal faces front and centre. Featuring a palette of soft grey and dusty pinks, the range of play mats make the perfect gift for babies on the move. Ethically made from 100% cotton jersey, simply choose bubba's favourite (animal) friend and compliment with matching cot sheets, blankets, bibs and more.
"I love our Mister Fly one. It's so easy to throw in the wash and looks great." – Phoebe R
"We were given one too but it was from Mister Fly. Amazing quality." – Krystle D

---
Finch & Folk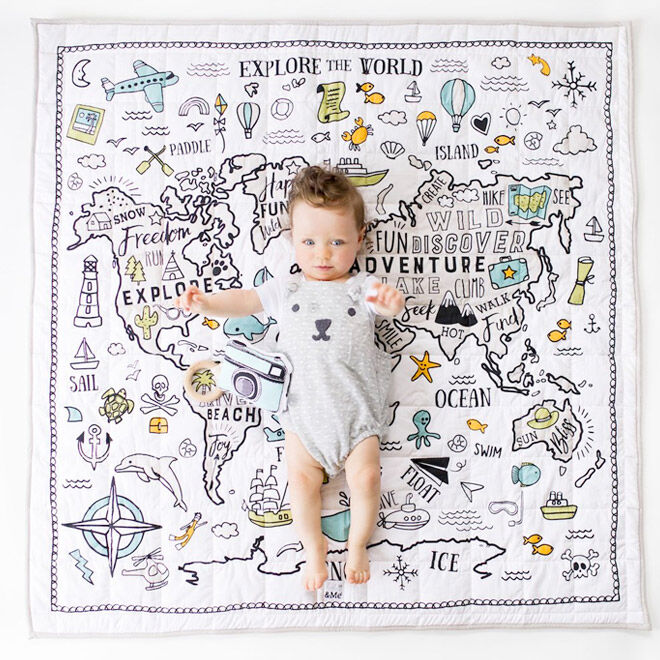 Finch & Folk Play Mat ($155): Let little explorers loose on this adorable play may by Finch & Folk. Adorned with an illustrated world map the play mat is quilted from top to bottom to give baby the ultimate comfort while they wriggle and roll. The perfect piece to make playtime an adventure for all.

---
Freddy & Co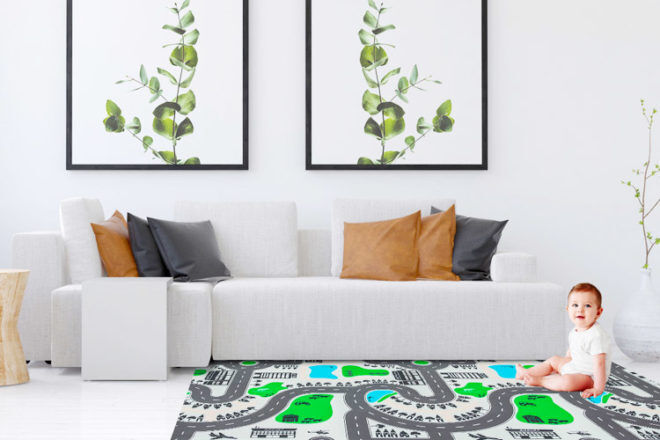 Freddy & Co Play Mats (from $159): Designed with baby, parents and the home in mind, the designer play mats by Freddy & Co offer so much more than somewhere for baby to roam. The non-toxic play mats cover a wide surface area giving kids of all ages the freedom to explore and investigate their surrounds. With educational prints such as the alphabet and Australian animals taking centre stage the mats encourage little ones to learn while they play.
"I love our Freddy & Co play mat, we can have it anywhere we want because one side is for the kids and the other side is for the adults." – Danika R
"Freddy & Co are the best" – Steph H
"I've got that one, had it for 6 months and it's amazing! So soft, Ethan has wobbled and fallen a few times and been totally fine. No sign of wear & tear yet and I don't see it showing any for years – such great quality!" – Amy B

---
Kmart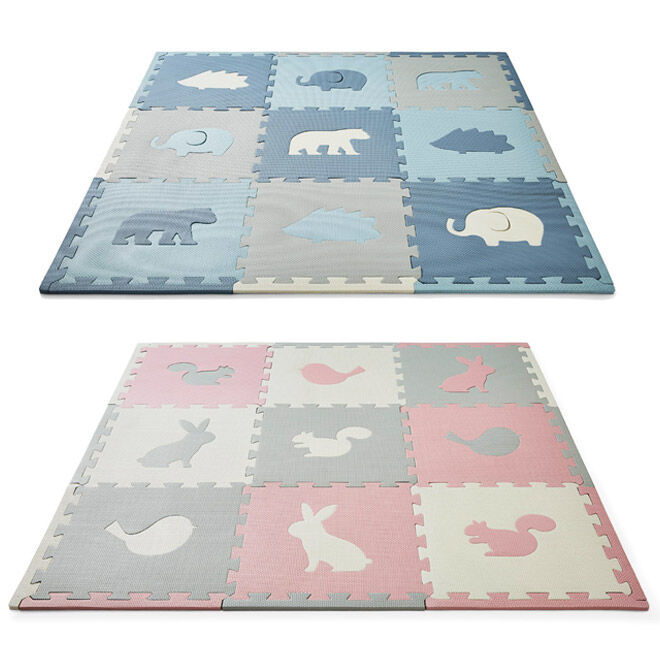 Kmart Foam Animal Play Mat ($12): Offering a soft and squidgy platform for bubs to crawl, walk, wiggle and roll. This play mat is a super affordable option for families big and small. What it lacks in size it makes up for with the tactile design and sensory elements.
"We brought the Kmart ones. Mixed the two colours. Worked out great. I removed the edges for now as we are about to move homes. I'm going to glue it together for a permanent mat. The mat itself is very good." – Ranmali E
"I bought four of the $12 Kmart packs and put together a big mat. She still rolls off it constantly and the cat claws it. But on the plus side, the foam edges must be good for teething because she keeps chewing on them." – Alisha
"We have a Kmart play mat for Tilds and she loves it. And it's was only $12. They have blue ones for boys as well." – Natasha N


Read next …
Looking for tips for baby tummy time? Head right this way: