Recommended experience.
Our bodies go through an incredible transformation during pregnancy. And one area that is no exception is our breasts. Finding a quality maternity bra is a must and for those blessed with a bigger bust, Brava Lingerie is here to help.
Priding themselves on being experts in D cup and up, Brava aims to provide a positive bra shopping experience, empowering bustier women to feel supported, confident and beautiful.
For the ultimate bra shopping experience, visit a Brava Lingerie today.
Find your favourite bra at Brava Lingerie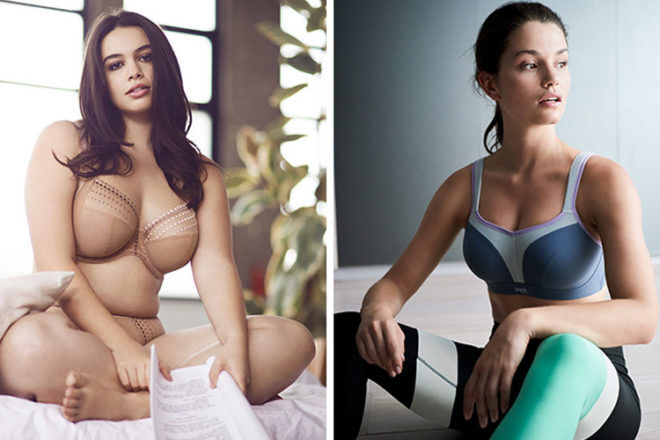 Bras for fuller busts have come a long way and as a result, women with bigger boobs now have more choice than ever. Brava is Australia's specialist lingerie store for D-K cup bras and swimwear with a range that has you (and the girls) covered for every occasion. From sleek eveningwear and supportive sports bras to swimwear and practical bras for every day.
Brava offers an extensive range of D cup & up bras in back sizes 6 – 22 to suit all style needs, from comfort and functionality to gorgeous, sensual and sophisticated. Pregnant and nursing women can expect to find top maternity brands Hotmilk, Anita Bras, Freya, Cake Maternity and more.
In-house bra fitting service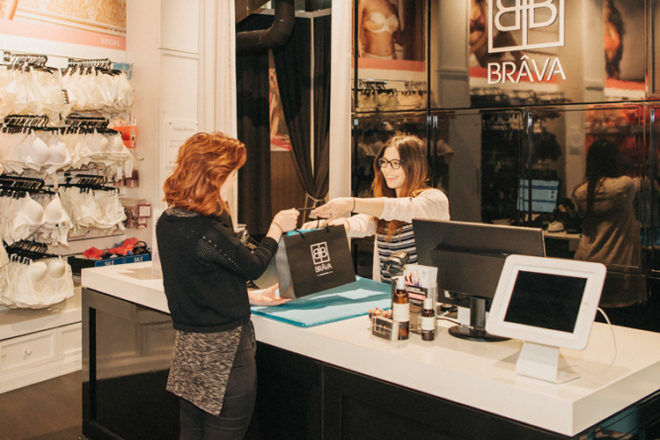 But where Brava truly excels is their exceptional bra fitting service. Providing a relaxed and comforting environment, each store is staffed with compassionate bra fitting experts who take the time and consideration to find the bra to suit every woman's needs. Finally!
Highly knowledgeable, they consider the stage of pregnancy or postpartum, recommending a size, style and fit that provides immediate and ongoing support and comfort, to maximize longevity.
Brava expert fitters don't use a tape measure – fitting customers by eye for the most accurate fit. In fact, there's a good chance they'll know your size before they even fit you. The Brava fitters are sensitive and passionate about making you feel fabulous and uplifted (both physically and emotionally).
And if you can't make it into any of the six Brava stores in Melbourne and Sydney, simply jump online. Brava Lingerie has an online fitting room "The Virtual Fitter" that gives women the tools they need to find the perfect bra from the comfort of their own home. With clear instructions and helpful pointers, the expert online fitting room service team understands the range and style variances and covers everything from correct band and strap fitting to tips on underwire and what's causing that dreaded bra back fat.
For the ultimate bra shopping experience, visit a Brava Lingerie today.


Brava Lingerie Review:
Sammi is a breastfeeding mum who normally dreads bra shopping. Disappointed with maternity bra options for bigger cup sizes and poor bra fitting experiences in the past, she was keen to try the Brava Lingerie experience.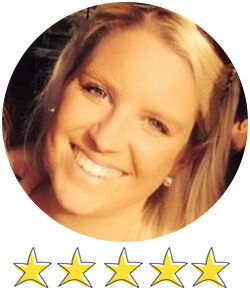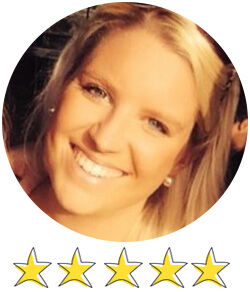 Sammi Hall, mum of Finn
" I left with a perfectly fitting maternity bra and boosted self-esteem."
I visited the Brava Lingerie Hampton store and was blown away by my bra fitting experience. In the past, I have found buying bra's a confronting experience. Being deserted in a change room, half-naked, not knowing what fits and not having the confidence to yell out for help. This was a completely different experience.
From the moment I walked in the door, I was welcomed by friendly staff and immediately offered assistance. The interior of the store was luxurious and inviting, displaying a huge range of bras (including an impressive maternity section) with large change rooms that were toastie and well lit.
The highlight of the experience was the expert fitters. Fran was bubbly and warm making me instantly feel comfortable. She took the time to show me exactly how and why each bra did or didn't fit and I discovered that I have been wearing the wrong size bra for months!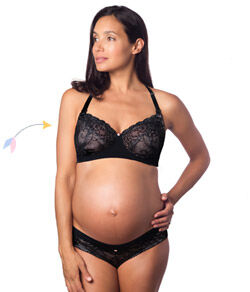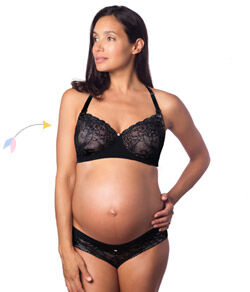 Showing me a range of styles and pointing out key maternity features such as fabric and structure, I really felt spoilt for choice. She gave me exceptional guidance and recommendations based on my body but also my needs in terms of style and comfort.
The Hotmilk Temptation bra I chose not only gives me great shape and support but makes me feel feminine and confident.
I cannot recommend Brava highly enough. I left with a perfectly fitting maternity bra and boosted self-esteem – feeling like a new mumma.
For the ultimate bra shopping experience, visit a Brava Lingerie today.
This post is sponsored.