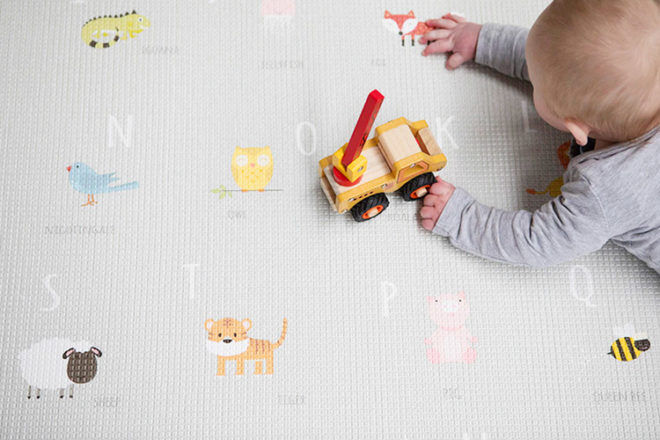 Most bubbas love to have a little floor time where they're free to wriggle and roll. But the problem is finding a good spot to put them. Hard floors are, well, too hard. Carpets and rugs are a nightmare to clean when the inevitable spit up or leaky nappy happens. And blankets and sheets can be slipping and tripping hazards for everyone.
The original Bubba Mat multipurpose play mat has got you and your floors covered.
Soft, durable and designed to last, just pick the perfect spot, pop it down and you'll always have a safe space for your wriggly worm.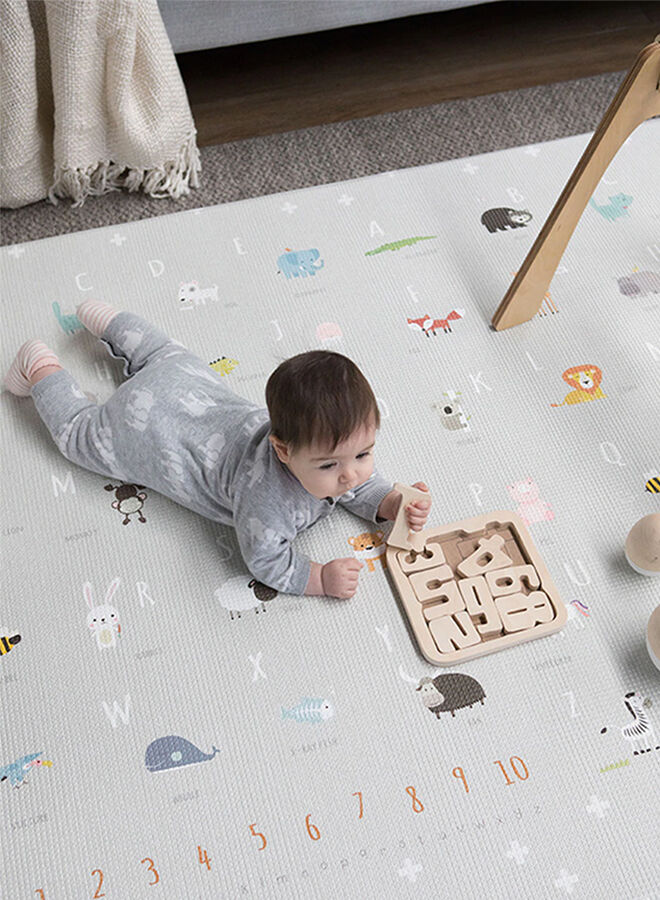 Made with high-density foam, they feel great underfoot and give bub the comfort they need on tile or timber floors. The mats are waterproof and fully sealed, so cleaning up when accidents happen is a cinch. Simply wipe down and they're ready for round two. You can even use them outdoors.
Bubba Mats come in a range of fun and engaging designs that brighten every room, as well as a variety of stylish prints to match the décor at home.
All mats are reversible, so enjoy the best of both worlds with a fun print on one side and sleek print on the other. We just love the new Nordic and Dusk Grey designs.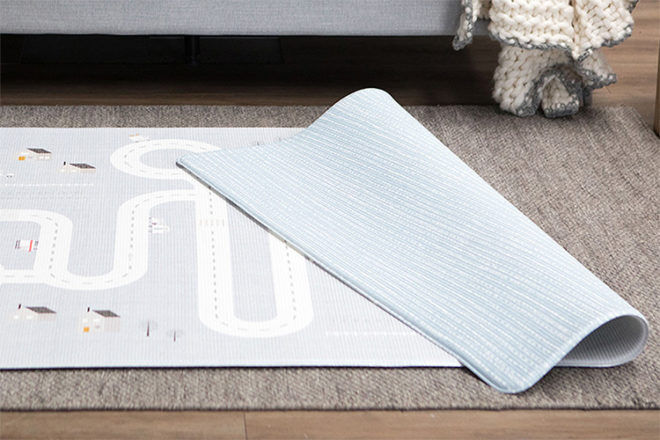 Made in Korea, Bubba Mat has been creating premium quality play mats for more than 14 years, giving Aussie babes the perfect place to lay and play.
Bubba Mat's are available online from Softmats (from $199).
This post is sponsored.
---
Win 1 of 2 Bubba Mats in new designs
View this post on Instagram