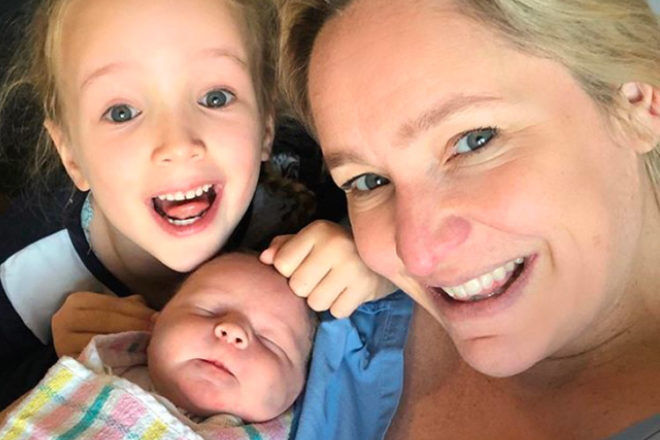 Fifi Box is a mumma of two beautiful daughters, after giving birth to her second little girl.
The TV and radio star took to Instagram this morning to show off her new family of three – with big sister, six-year-old Trixie all smiles as she welcomed Daisy Belle Box to the world.
"And just like that our perfect little family became a whole lot 'perfecter'." Fifi wrote. "Trixie and I are so hopelessly in love with Daisy, we can't wait to build our future with her, I am the luckiest mumma to be blessed with these two precious angels."
Fifi had recently shared how Trixie was getting ready for the arrival of her little sissy, including holding a 'big sister' party and reading books about being an older sibling.
View this post on Instagram
Fifi has been open about how difficult this pregnancy has been, as she battled hyperemesis gravidarum.
"Hyperemesis gravidarum is a terribly isolating journey of chronic nausea with no relief. I have felt poisoned every second of this pregnancy, it's like having gastro every minute, every hour of every day for nine months. It is possibly the greatest mental and physical challenge of my life."
Other famous mums who have battled HG include Amy Schumer and Kate Middleton.
Read next …
Expecting your own bundle of joy? We have a heap of baby name articles to get the creative juices flowing: