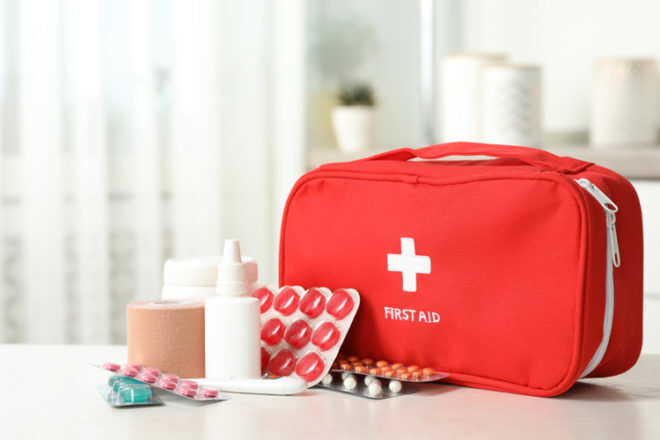 Whether baby takes a tumble or is showing signs of a soaring temp, there are essential first aid items every parent needs. From instructional apps and medicines to make them better, to advice from other mums and contacts to have on call, we've collated 50 things for when the unfortunate accidents happen.
Here are 50 things to have in the family first aid kit.
1. Bandaids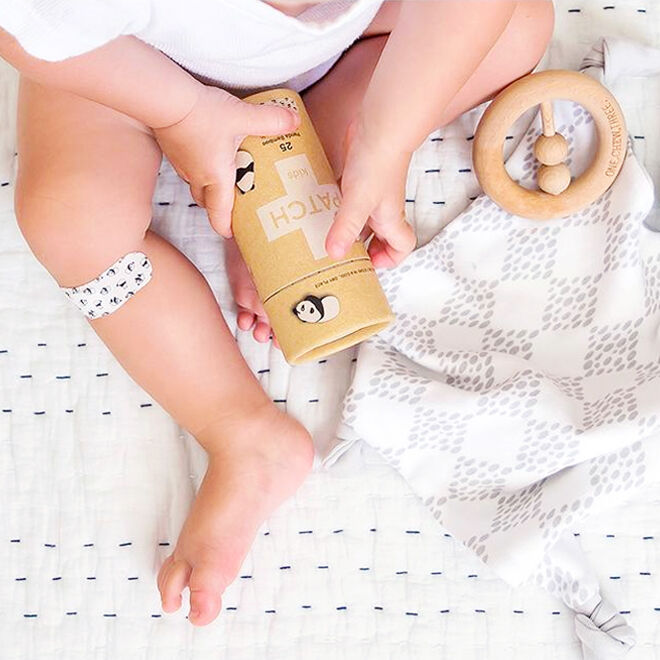 Patch Coconut Oil Kids Adhesive Strips ($8.95): Like bandaids, only better. Patch Strips are simply bamboo bandages. A clean (quite literally), 100% compostable solution to wound care for all ages. Each adhesive strip is infused with coconut oil to help repair the skin and did we mention the adorable panda?!

---
2. A baby first aid course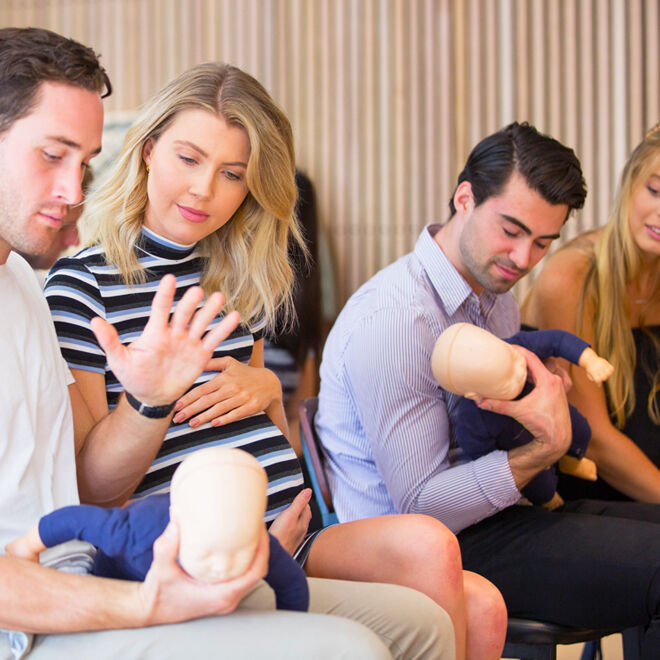 Consider taking a first aid course specialising in child-related emergencies so you'll know exactly what to do in a crisis. Get the mother's group together or see if the grandparents are interested in doing a group class.
---
3. Thermometer
Infrared Forehead Thermometer ($64.95): Taking a tot's temperature when they're teary-eyed and sweltering hot can be a tad tricky. Thanks to this non-contact thermometer checking on wee ones when fever strikes is easy. And with the capability to store up to eight temperatures, it allows parents to see if bubba's temp is on the mend.

---
4. Speed dial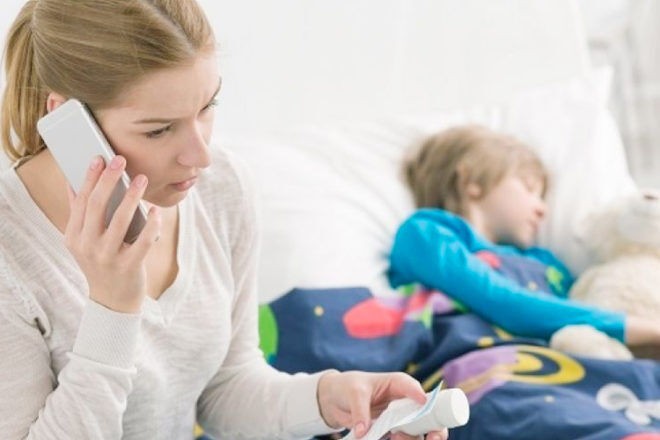 The last thing you want to be doing in an emergency is fumbling through paperwork or madly searching google. Save all-important contact details – GP, obstetrician, midwife, maternal helpline, paediatrician, poisons hotline (13 11 26) – on the fridge and in your phone so they are just a few clicks away when you need them.
SIDS and Kids Call 1300 308 307
HealthDirect Call 1800 022 222
Nurse-On-Call Call 1300 60 60 24
Home Doctor Service Call 13SICK
Lifeline Call 13 11 14
Maternal Child Health Line Call 13 22 29
Breastfeeding Helpline Call 1800 686 268
Poisons Information Centre Call 131 126
---
5. Face washer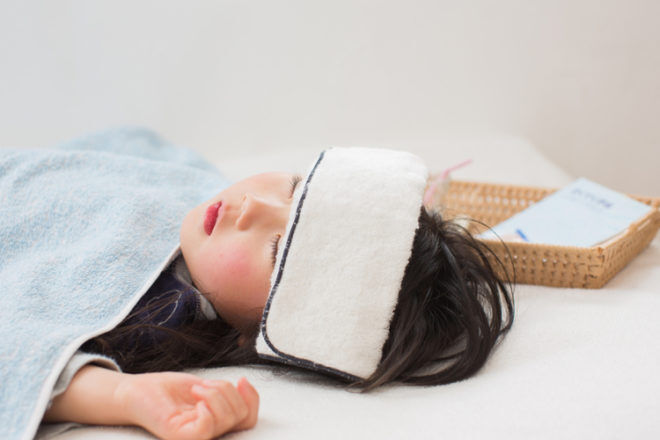 Face Washer ($19.95 for 2pck): A cool, wet face washer on the back of the neck can offer relief from fever. Or a damp face washer can clean up bumps and grazes after a fall.

---
6. First aid app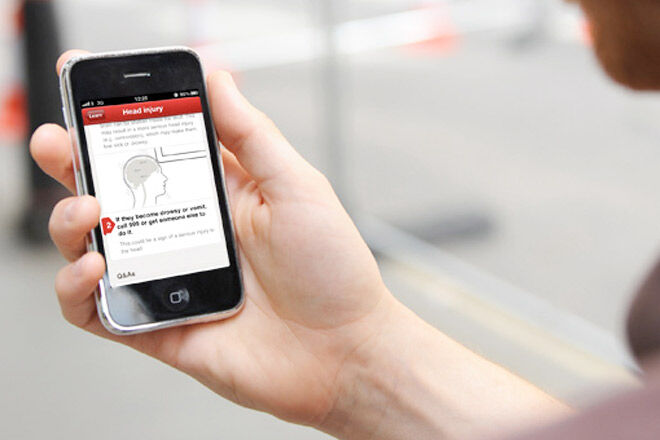 For situations when time quite literally isn't on your side, download a first aid app to have on hand. From help with CPR to important information on safety around water – there are so many apps available.
---
7. Chest Rub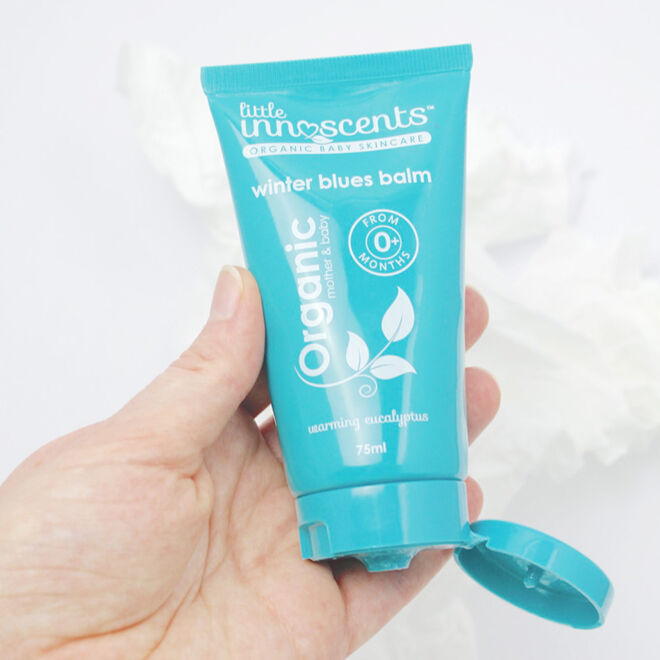 Little Innoscents Winter Blues Balm ($10.95): 100% natural, this beautiful balm is suitable for the whole family. Made with fresh peppermint, lemon and eucalyptus, it helps warm winter colds and relieve nasty coughs so babe can breathe easy.

---
8. Extra TLC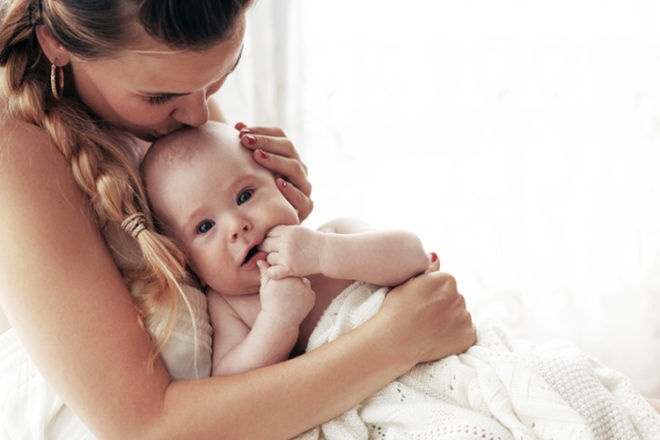 Sometimes all that is needed is a cuddle from mum to dry up any tears and make them feel all better.
---
9. Note pad and pen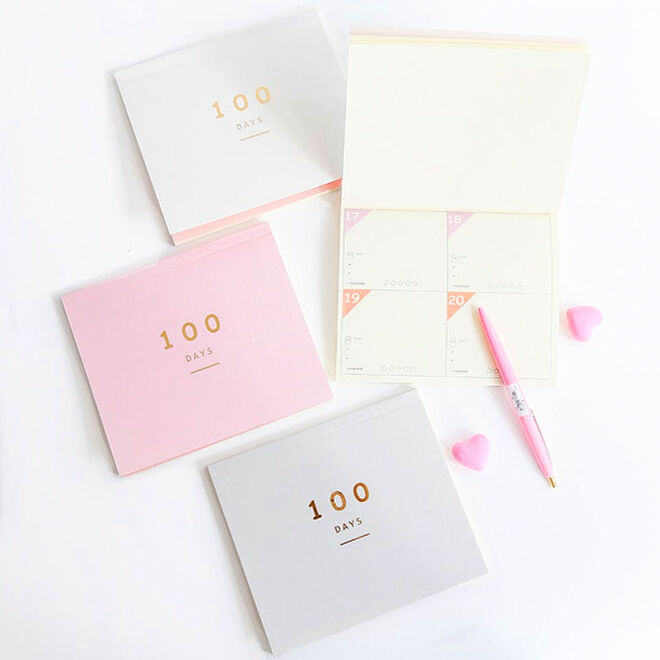 Mini Packet Notepad Planner ($13.47): Documenting baby's temperature, wet/soiled nappies, medicine administration and more can all be very useful when playing nurse to tiny patients. These mini notepads help mums and dads keep track whether it be at home or on the go. Small enough for the back pocket but big enough for when it matters.

---
10. Camo Arm Sling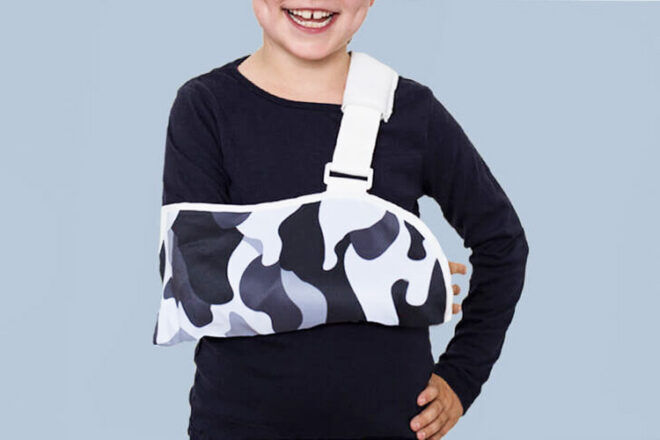 Crazy Casts Camo Arm Sling ($20.95): Soft, breathable and easy to adjust thanks to Velcro tabs, this sling makes wearing a cast way more fun.

---
11. Laughter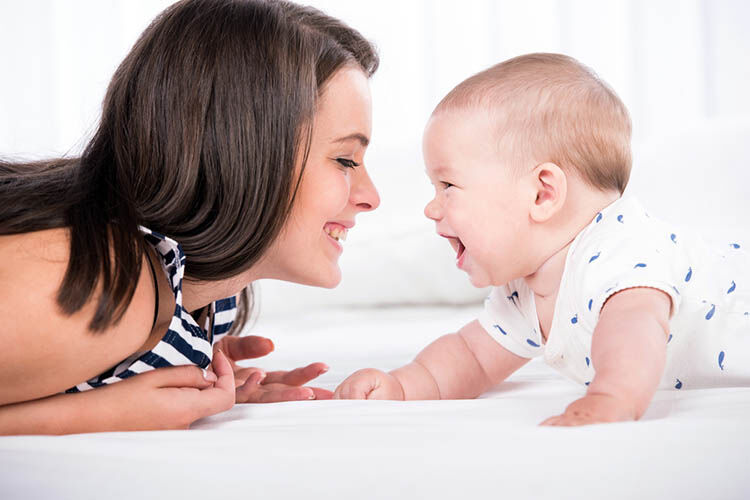 Sometimes laughter is the best medicine. Rather than making a big deal of a little tumble, try giggling to take the pain away.
---
12. Medicine dispenser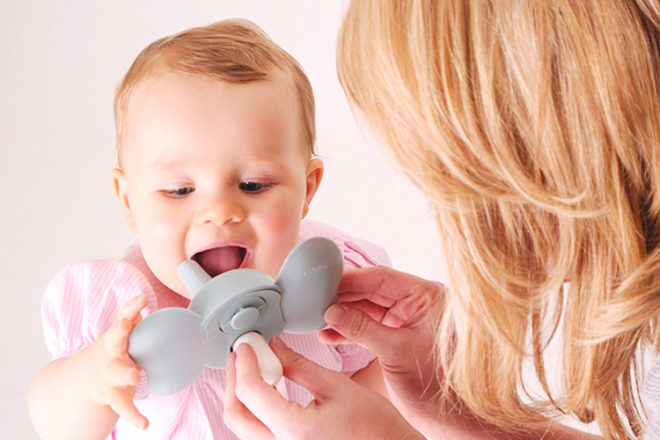 Ava the Elephant ($19.95): Getting kids to take their medicine isn't as easy as open wide here it comes. Make taking medicine fun with Ava the elephant. Ava distractions which you pop the medicine in.

---
13. Raise the mattress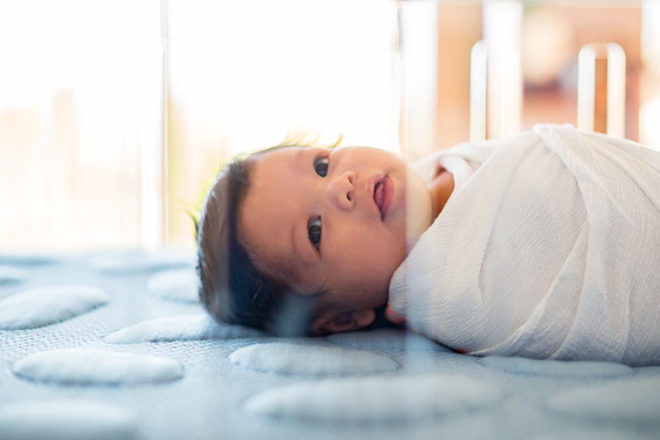 Elevating bubba's mattress is said to ease congestion and assist in breathing. They don't need to be sleeping up in the clouds, just a slight elevation using a rolled towel or a few books should do the trick.
---
14. Cold/heat packs
BodyICE Kids Ice and Heat Pack ($14.95): Kids are always bumping into something. Keep one of these friendly characters in the fridge (or near the microwave), ready to heal any bumps to the head, shoulders, knees or toes.

---
15. Running water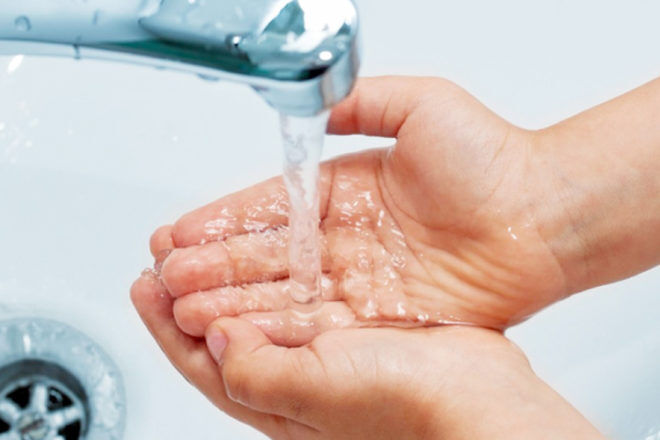 Burns and scalds are a leading cause of injury to young children according to the Royal Children's Hospital Melbourne (RCH). The RCH recommend the best treatment is holding the burn under cool running water. Do not use ice to cool the burn and never apply any lotions, creams or food items (including egg whites, butter, toothpaste, potato). As always, seek the appropriate medical advice.
---
16. Sick bags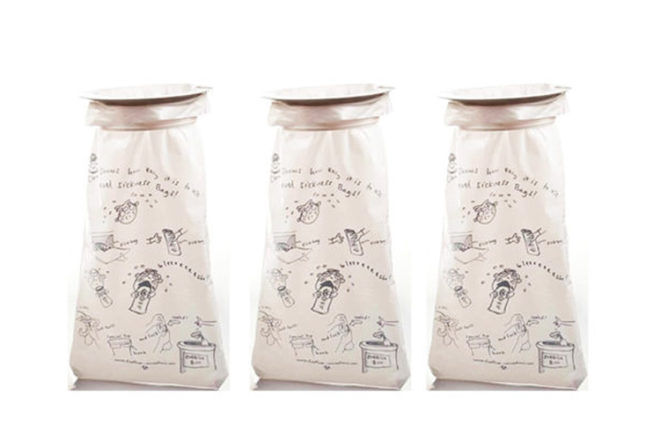 Chuckies Sickness Bags & Wipes ($4.89 4pk): You never quite know when a kid may turn around and vomit. Be prepared at all times with Chuckies sick bags – they lock in vomit, urine and waste so no one else has too. Hallelujah.

---
17. Breastmilk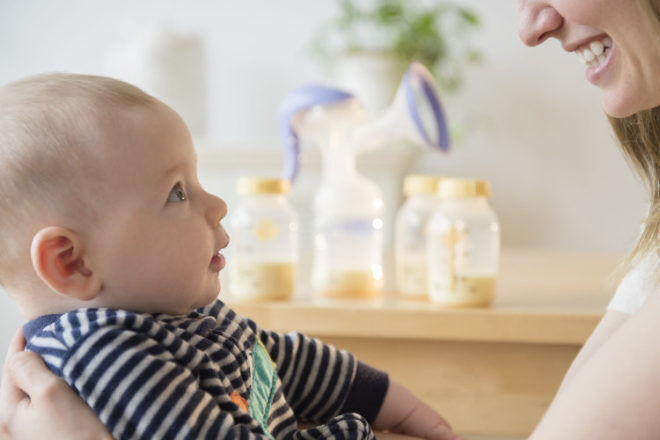 Syringing a couple of MLS of breastmilk up baby's nose helps unblock stuffy babes. Its the tip our Mummas in the Mum's Grapevine Baby Groups are raving about a little trick midwives use too.
---
18. Moisturiser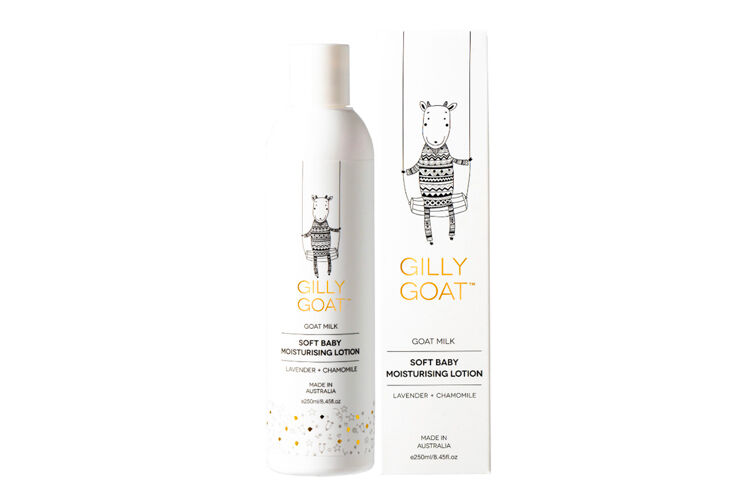 Gilly Goat Soft Baby Moisturising Lotion ($32.95) is made to soothe and condition your delicate baby's skin with supernatural botanical extracts. Whether it's to help hydrate and relieve skin after a graze or simply to soothe general cracked or dry skin, a gentle moisturiser is always handy to have.

---
19. Breastmilk ice block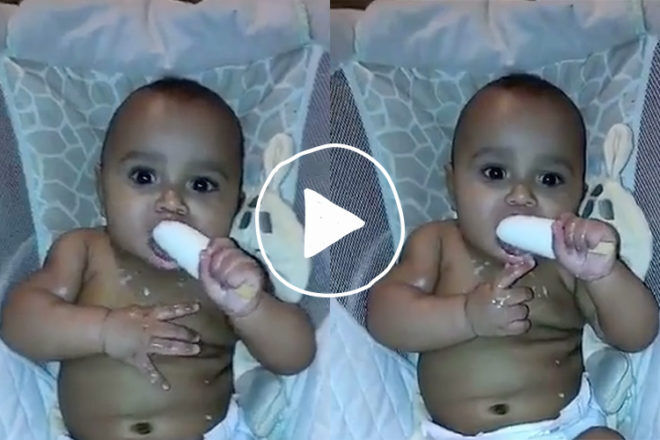 American mum Tasia Edwards sent the social media world into a spin when she posted a video of her son happily sucking on an icy pole made of breastmilk. Tasia explained in the caption that it not only soothes his teething pain but helps feed his tummy.
---
20. Diffuser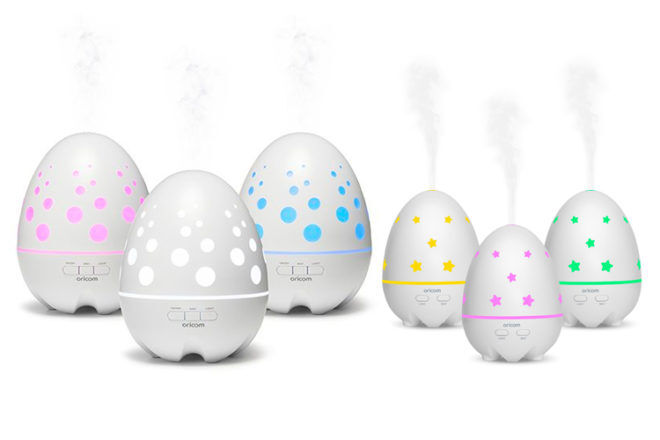 Oricom Aroma Diffuser Night Light (from $59.95): Increasing the moisture in the air with a cool mist diffuser can help relieve congestion. Add a few drops of essential oils to help calm bub and soothe them into a peaceful sleep by the glow of the softly coloured night light.

---
21. Fluids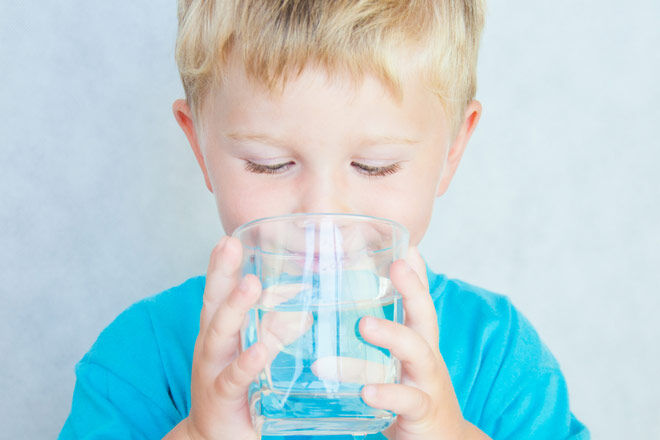 Keeping fluids up is essential when feeling unwell. Whether it's breastmilk, formula, or a water bottle for older kids, offer it more than you usually would to prevent dehydration.
---
22. Baby brush or comb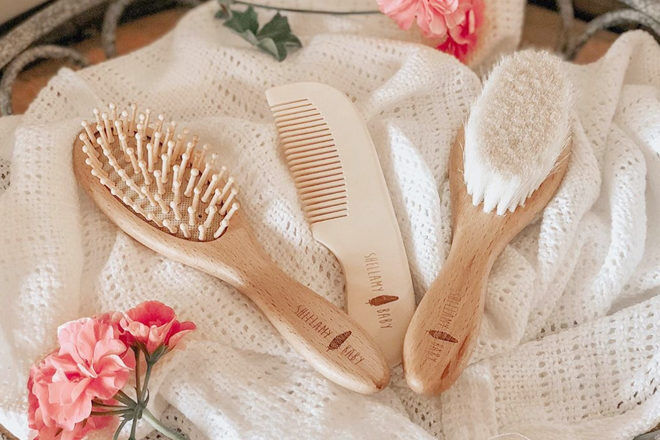 Shellamy Baby Hair Brush & Comb Set ($32.95): This stunning set of three has everything you need to care for your baby's delicate crown and fine hair. Great for when those tresses get tangled.

---
23. Insect Repellent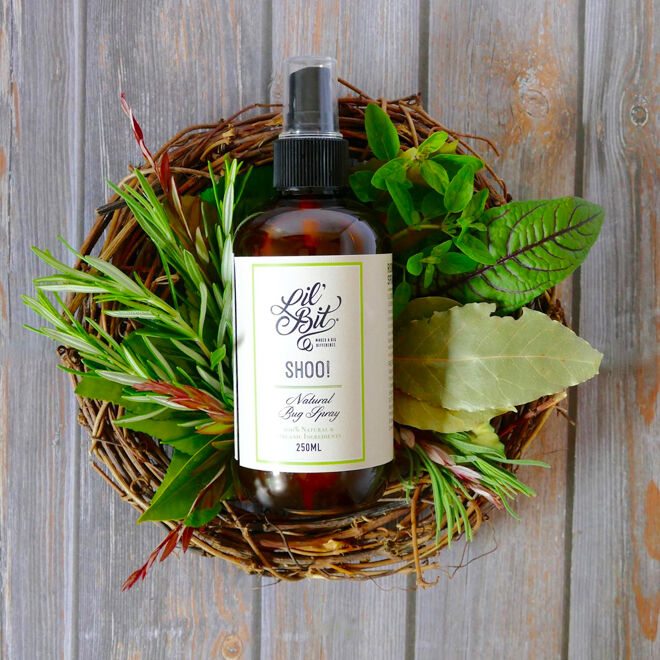 Lil Bit Natural Bug Spray ($15): Made from a gentle blend of organic essential oils and witch hazel this fresh and delightful insect repellent is safe for youngsters of all ages to use.

---
24. Sling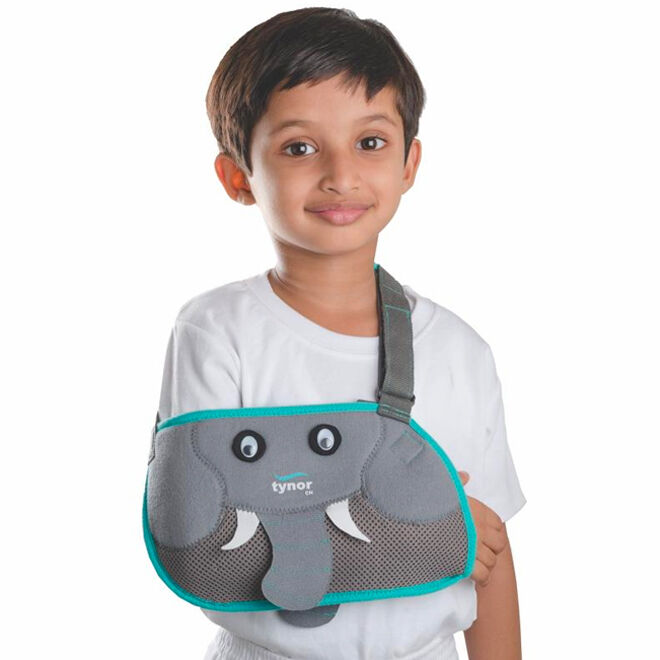 Tynor Australia Kids Sling (from $27.99): Perk up sprouts sporting a sling for several weeks (and a not so happy face) with a super cool sling. Designed to hold and support sprained or broken arms while they recuperate and recover.

---
25. Baby toothbrush
Jack N'Jill Silicone Toothbrush ($6.95): Wondering how or when to brush baby's first teeth? Keeping their wee mouths and toothy pegs clean from early on goes a long way towards a happy, healthy baby.

.
---
26. Bath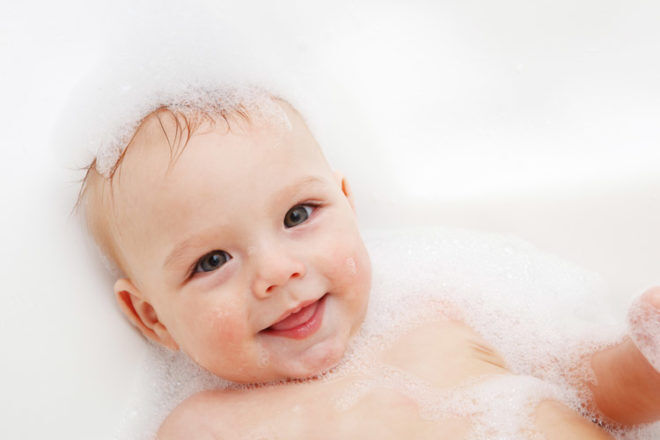 While bambino's body is working overtime on getting better, a good soak in a baby bath tub is just what they need to help soothe and settle any aches or pains.
---
27. Hypoallergenic tape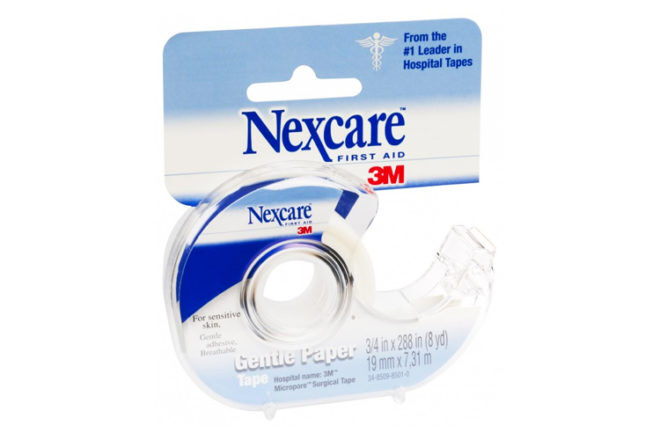 Nexcare Gentle Paper Tape and Dispenser ($5.95): Soft, sensitive skin can often be irritated by paper tape so choose a hypoallergenic, gentle version to avoid any irritation. Nexcare is latex-free, breathable and holds well on damp skin.

---
28. Nail Clippers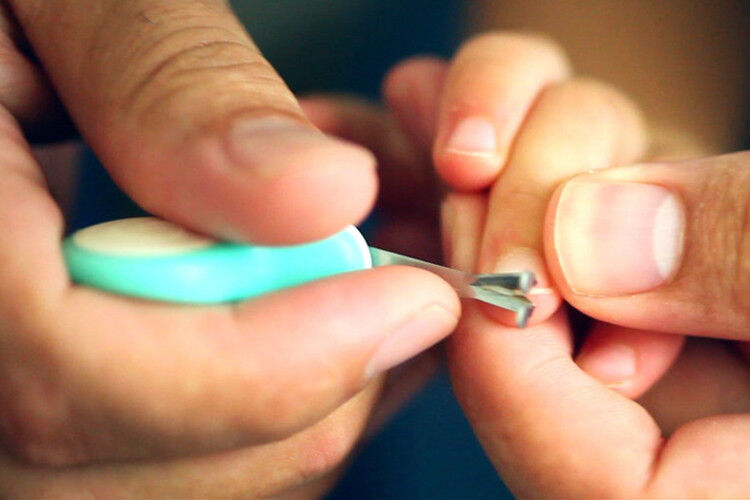 Nail Snail ($18.95): Keeping little nails trimmed minimises scratches and helps keep germs at bay. This baby is a nail trimmer, nail file and under nail cleaner all-in-one. The Snail's safety guard protects their skin and the V-shaped blade allows parents to see what they're doing. No pinching, no fretting, no fuss.

---
29. Antiseptic cream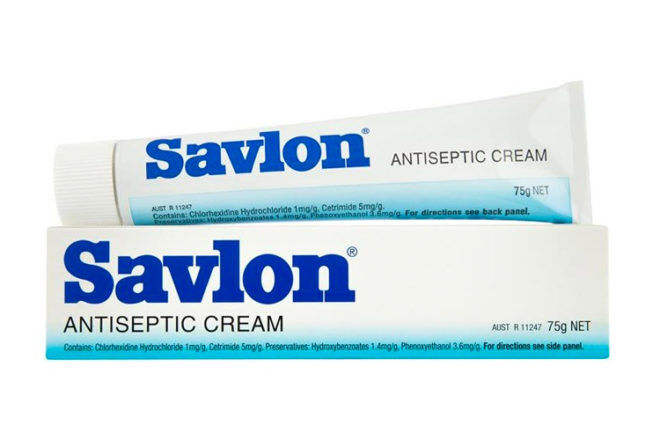 Savlon Antiseptic Cream ($7.50): Antiseptic creams help prevent infection and assist the skin with healing after nasty cuts and grazes. Dab a little on insect bites, stings or chapped skin too for instant relief.

---
30. Eye wipes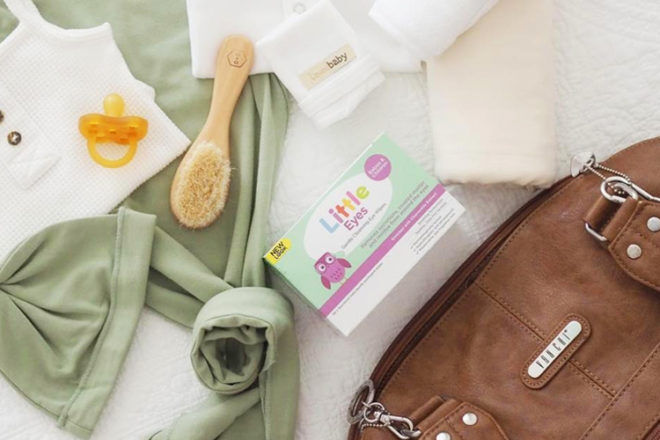 Little Eyes Eye Wipes ($15.49): Use hypoallergenic wipes to wipe around baby's eyes and between eyelashes. They provide relief from eye infections, crustiness or styes while keeping the delicate area protected and germ-free.

---
31. Hand sanitizer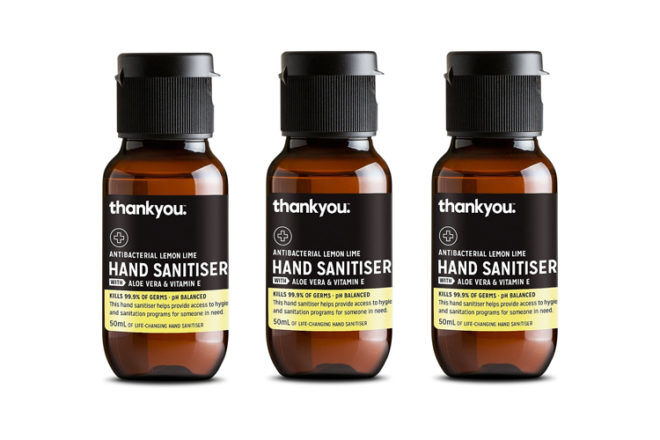 Thankyou Antibacterial Lemon & Lime Hand sanitiser ($4.69): An essential for you, not the baby. Hand sanitisers are the quickest and easiest way to keep hands clean. Whether it's between nappy changes or before and after handling your baby, keep one of these nifty bottles near at all times.

---
32. Scissors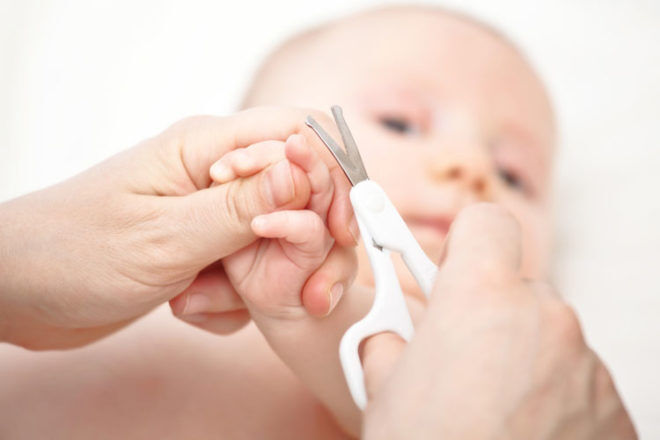 Baby Nail Scissors ($9.99): Avoid chipping a tooth and have a pair of scissors handy to help cutting bandage tape or to halve bandaids for their teeny tiny fingers.

---
33. Nappy rash cream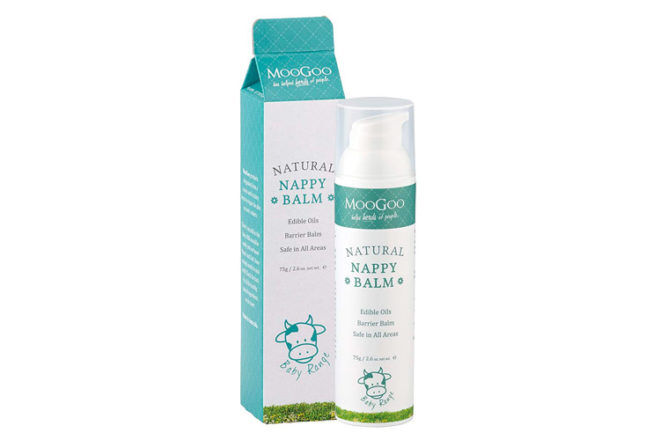 MooGoo Nappy Balm ($19.95): A nappy rash cream is not only a must for the changing table but also essential for the bathroom and nappy bag too. Take a while to experiment and find one that suits your baby's skin best. MooGoo is one of our faves – made nut-oil free and packed with zinc, this miracle worker is safe for your angel's sensitive areas.

---
34. Cotton balls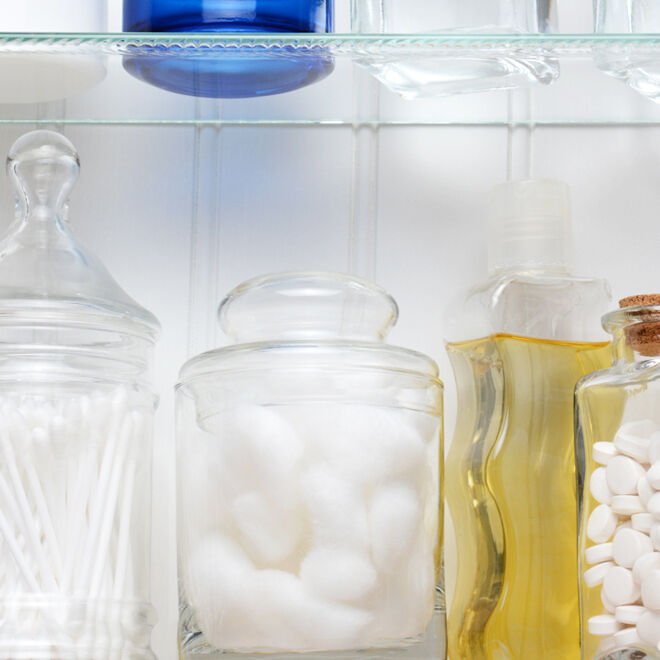 Cotton Balls ($3.50 200pk): Tissues and wipes are often too harsh for babies' skin – especially on the face. Fluffy cotton balls have a multitude of uses, from bathing newborns to applying creams/. They are a necessary addition to the bathroom cabinet.

---
35. Cough relief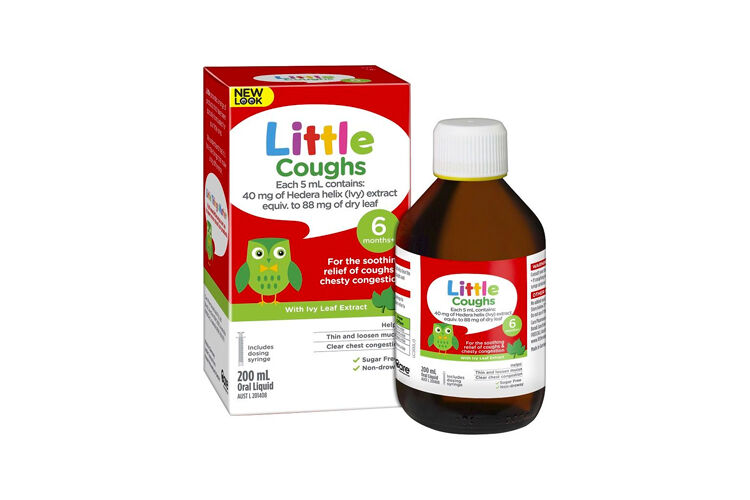 Little Coughs ($14.95): Made with Ivy Leaf extract, used for centuries as a medicinal herb for coughs, the handy bottle is free from preservatives, artificial colours or flavours and it just the ticket for those tickly throats.

---
36. A treat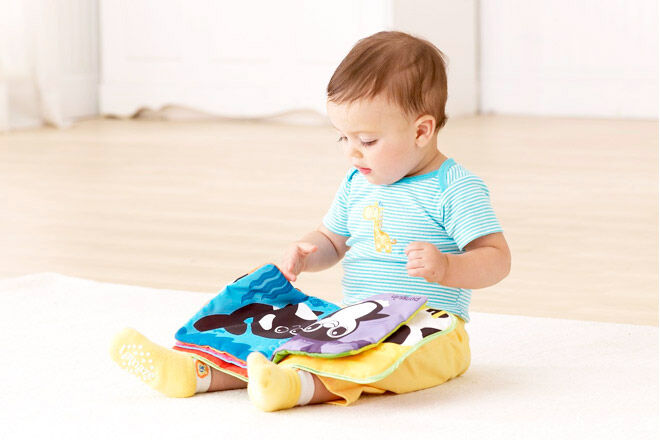 It's amazing how quickly those tears dry up when something else sparks their attention. Think fun snacks, tactile cloth books or even some colourful stickers – they are all great distractions for dreary little dumplings.
---
37. Baby sunscreen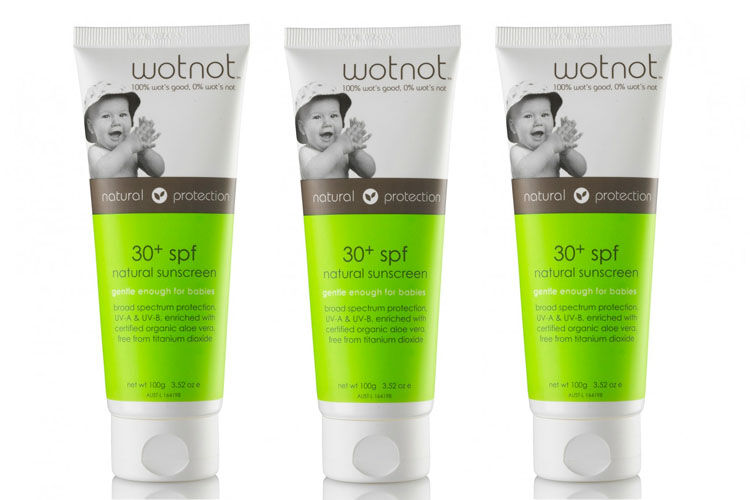 Wotnot 30 SPF Natural Sunscreen ($19.99): Wotnot know what not to put in sunscreen, so their sunscreen for babies and kids is free of sulphates, petrochemicals, parabens, artificial preservatives and fragrances. P-h-e-w. Instead, they use zinc to provide broad-spectrum UV protection.

---
38. Nasal aspirator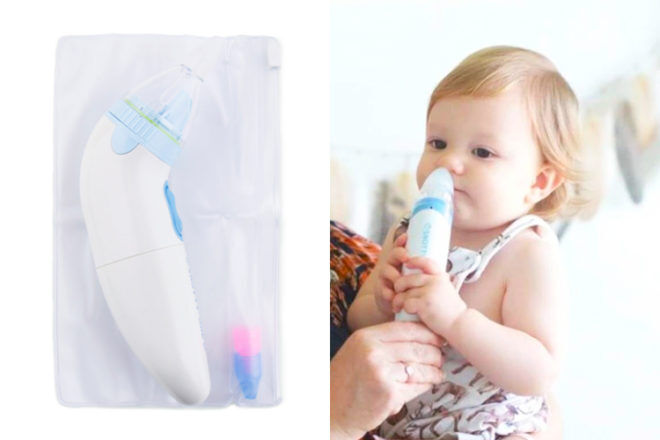 Snotty Noses Nasal Aspirator ($49.95): As funny as it seems, babies can't blow their own noses, so it's up to us to help clear the mucus from their nasal airways.This clever battery operated aspirator provides constant suction to relieve their noses in seconds. The easiest and fastest way to remove all that nasty mucus.

---
39. Skin repair lotion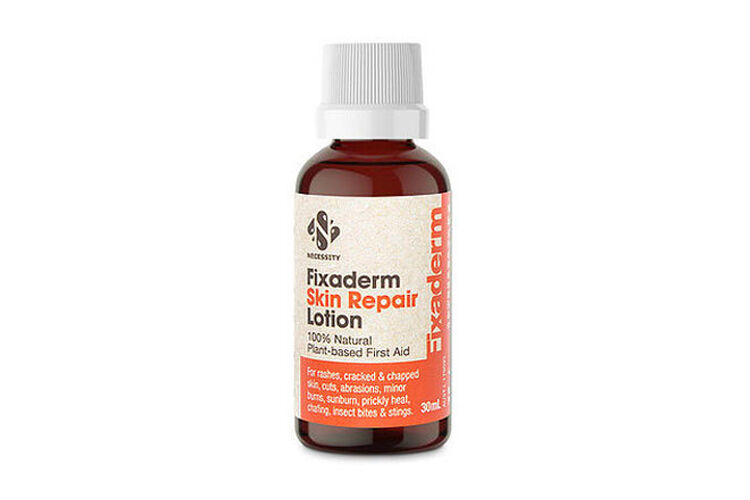 Necessity Fixaderm Skin Repair Lotion ($16.50): A natural first aid for cuts, abrasions and insect bites – five natural essential oils work together with six natural plant oils to make Necessity's Fixaderm 100% natural skin repair oil.

---
40. Saline solution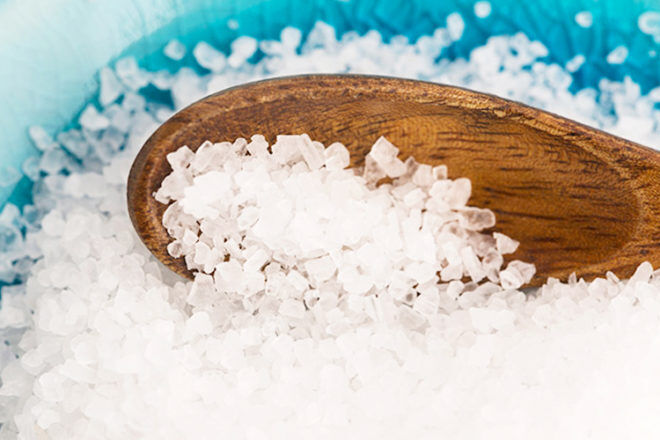 For washing cuts and scrapes or rinsing out eyes, saline is a quick and hygienic solution to whip up when needed.
---
41. Aloe Vera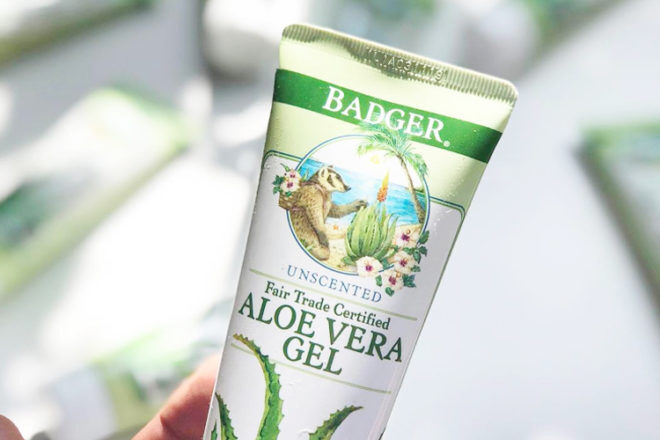 Badger Organic Aloe Vera Gel ($14.95): Made of 96% organic aloe juice, this is a natural remedy to relieve discomfort from sunburn, heat rash, insect bites.

---
42. Antihistamine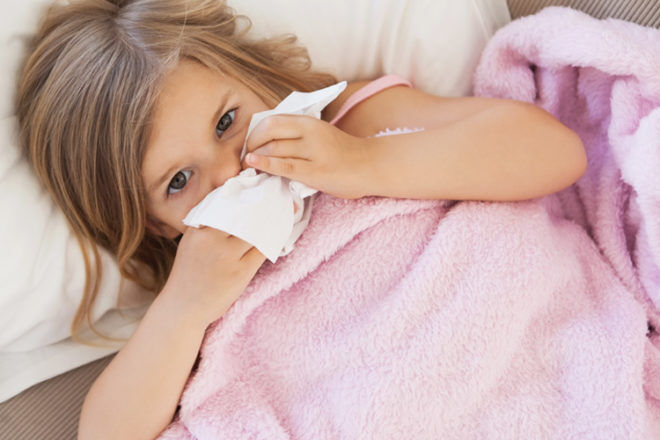 We may not be able to cure kiddos allergies but there are things we can do to help when an allergic reaction hits. Carrying antihistamines (especially in the summer months) is the easiest way to stay keep them under control.
---
43. Pain relief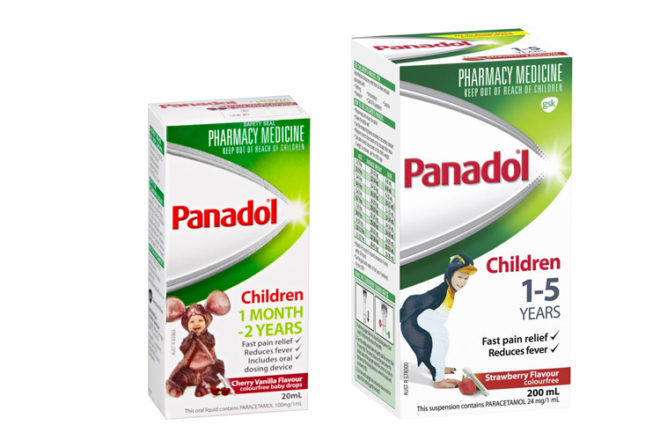 Panadol Children (from $4.50): Baby pain relief such as Panadol Baby Drops can be used from 1 month old to help bring down a temperature, ease teething or soothe the symptoms of first colds. Always keep a bottle on hand.

---
44. Wet bag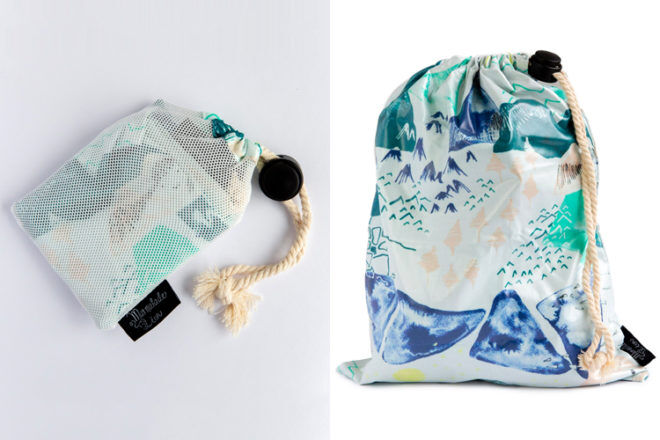 Marmalade Lion Blue Mountains Wet Bag ($39): Whether it's soiled nappies or wet clothing, popping them into a wet bag is a quick and easy way to keep dirty items concealed. Plus, going plastic-bag-free is much better for the environment too!

---
45. Child safe container
Kiddy Lock Child Safe Container ($31.77): Having medicine in reach is great in an emergency but not great if the kids get a hold of it. Keep everything locked up and out of reach but locked away child safe lockable box.

---
46. Tweezers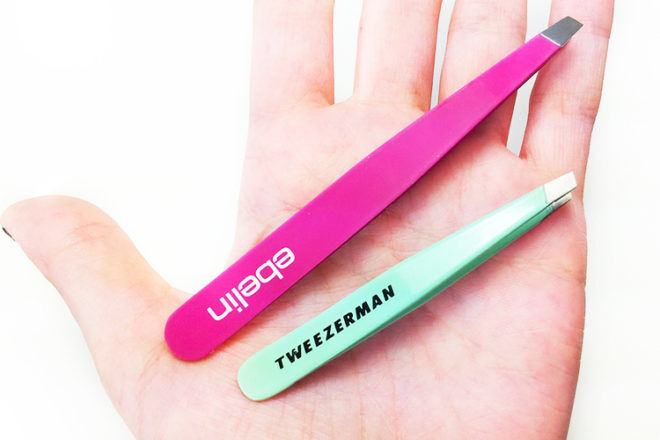 To reach things that fingers can't.
---
47. Dressings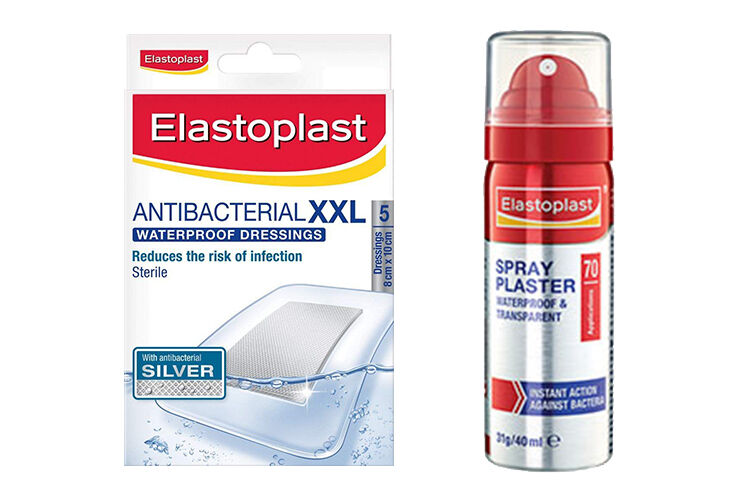 Elastoplast Dressings (from $6.95): When a big fall results in a big scratch, little bandaids aren't going to cut it. Grab some big bandaids and some spray plaster so no matter what size of graze, you've got it covered. The spray plaster is also great for those hard to cover places!

---
48. Teething gel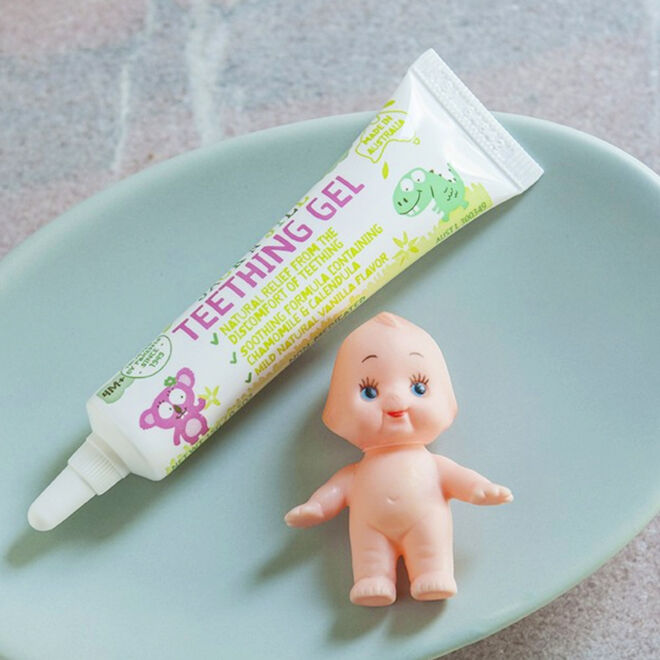 Jack N' Jill Teething Gel ($12.95): Teeth are just the worst. And unfortunately, all part of the parenting journey. The teething gel can provide relief when those pesky toothy pegs are causing grief.

---
49. All-in-one safety kit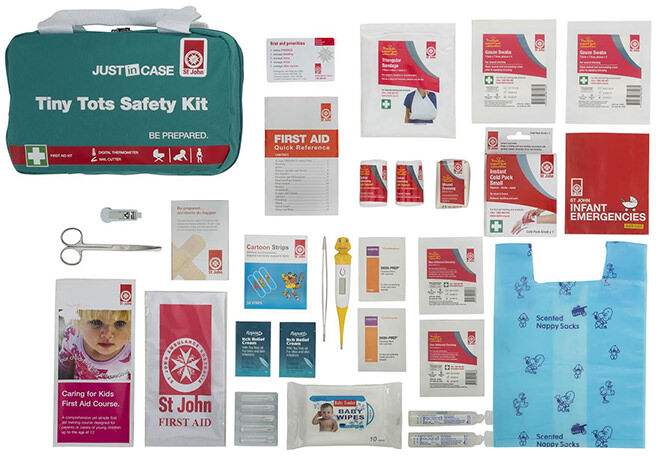 Tiny Tots Safety Kits ($36.95): If convenience is key, go with the Tiny Tots Safety Kit from St Johns Ambulance. Trust that they'll have all bases covered when it comes to emergencies.

---
50. Nasal spray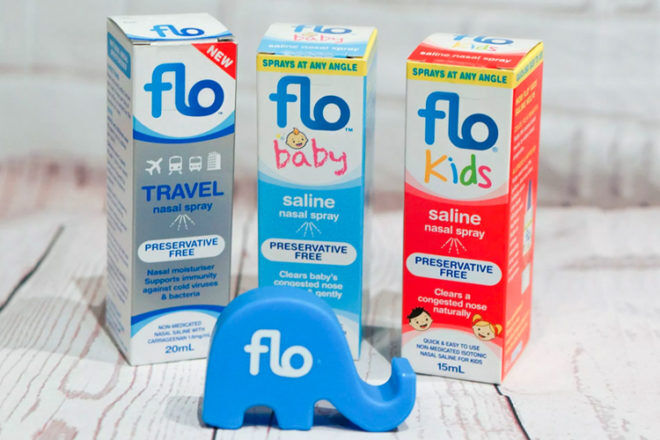 Flo Kids Nasal Spray (from $8.95): A preservative-free solution that makes clearing noses easier for everyone. A nasal spray loosens the mucus ready for an aspirator to work its magic and suck the gunk out of the nostrils.

---
Read next …
Want more information and advice ready for when accidents happen? Here are a few more handy articles for you to read next: