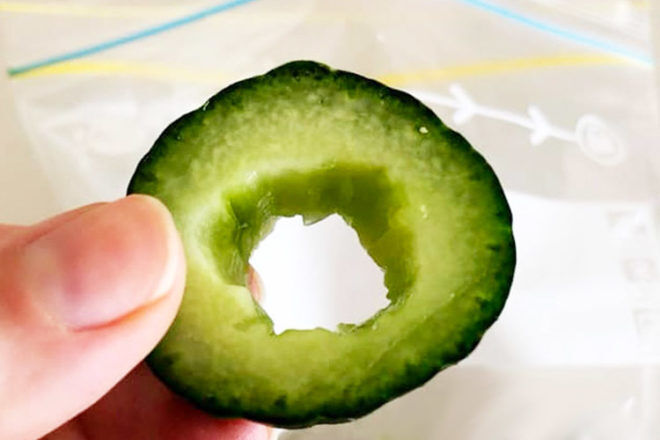 Soothing sore gums is a piece of cake – or a slice of cucumber actually – thanks to this top tip from a clever mum.
Sarah from our Winter 2018 Baby Group created these cooling cucumber rings to help her teething bub, and they're working a treat.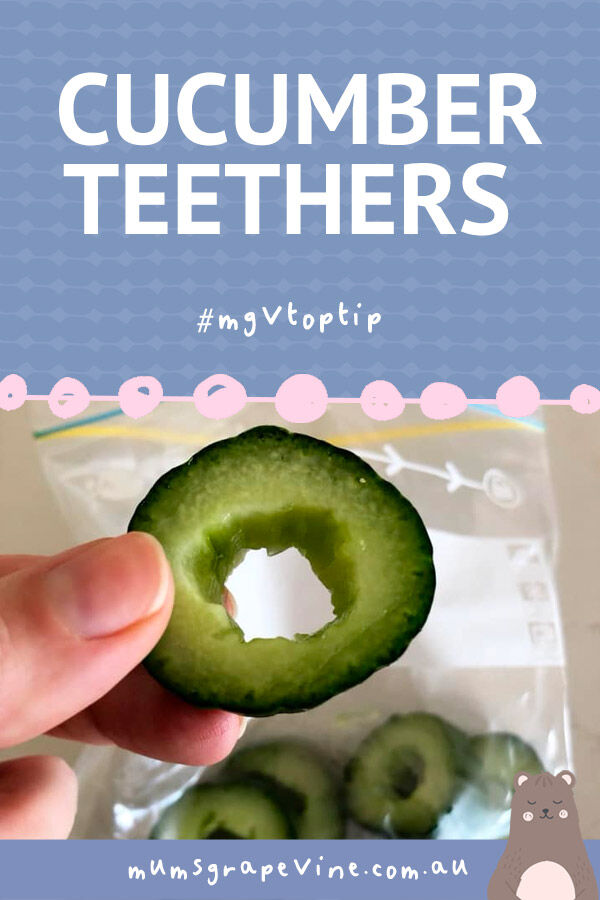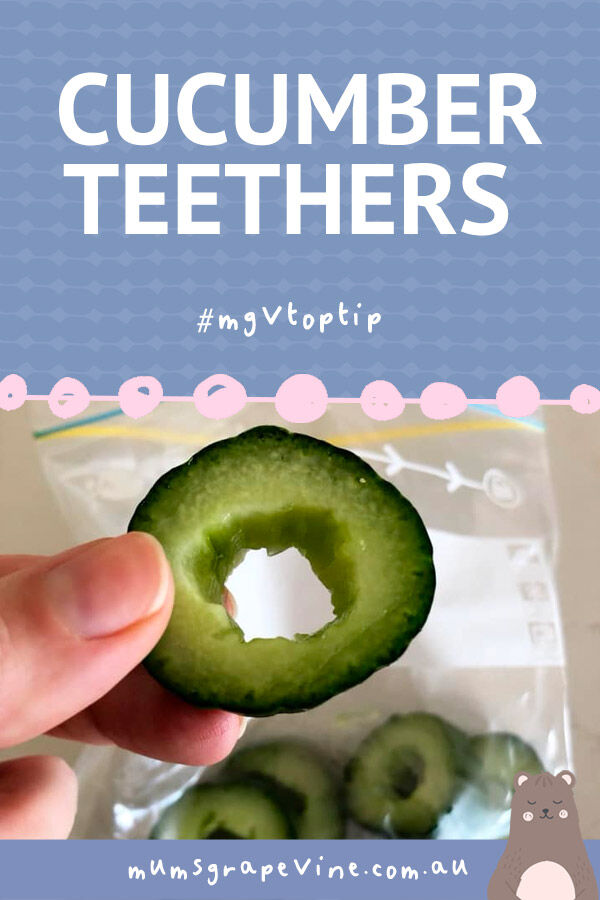 "Refrigerated cucumber rings. My nine-month-old son is loving chewing/sucking on them as his top teeth cut through." So simple and so soothing. Just cut a cucumber into slices, remove the inner part with the seeds, pop in a bag and cool in the fridge. The hole makes them easier for little fingers to grip.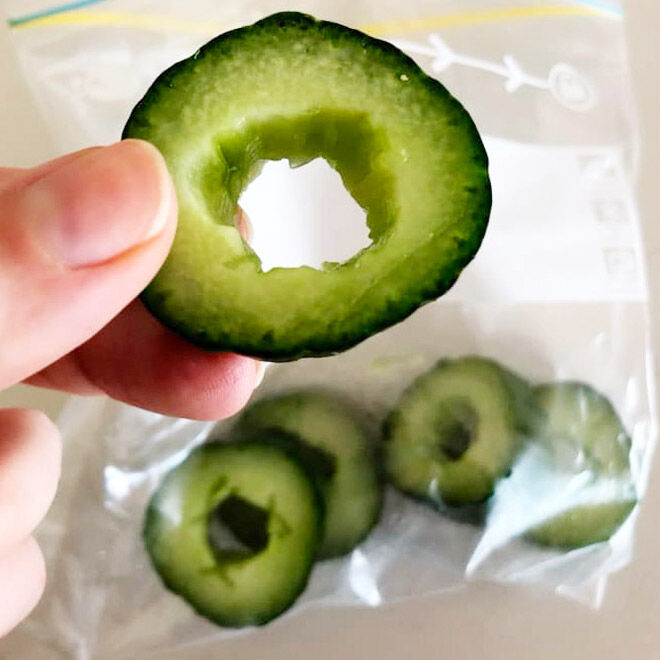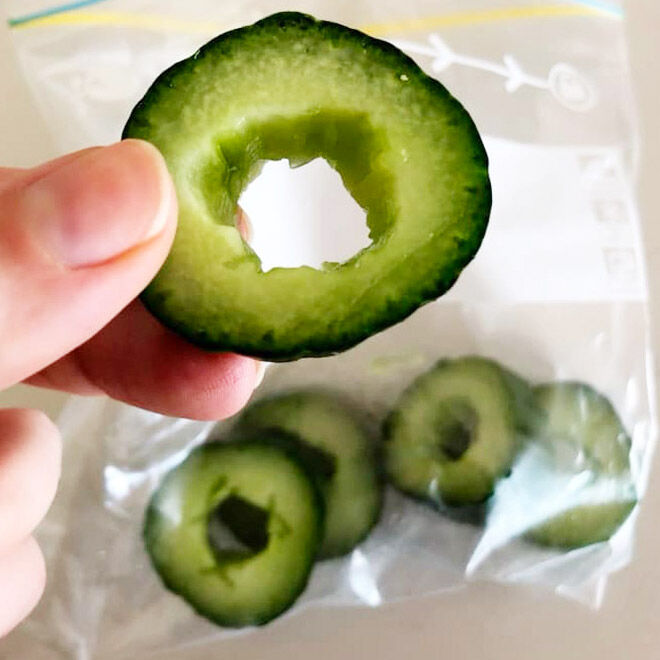 Read next …
If those little chompers are giving baby grief, head to one of the articles below for help: