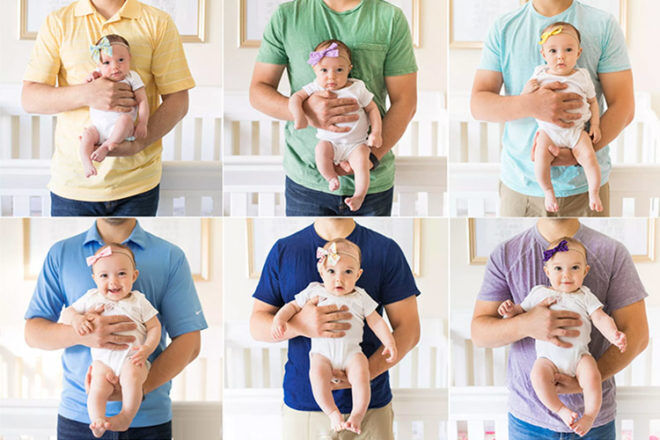 Watching baby gradually grow is just one of the amazing parts of being a new mum. We go gaga over their day-to-day changes but sometimes forget just how far they've come.
A monthly milestone photo project is a perfect way to document bub's growth and marvel at the tiny little miracle you created.
Get ready for all the feels as we look at some of our favourite monthly baby photo ideas.
One slice or two?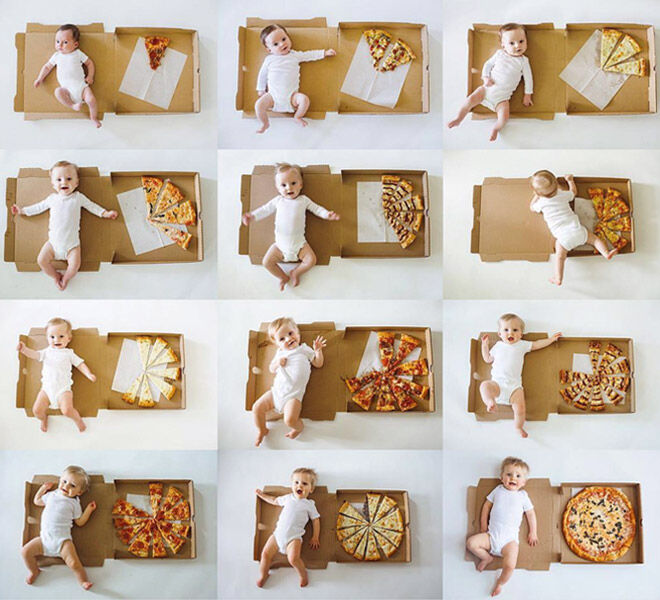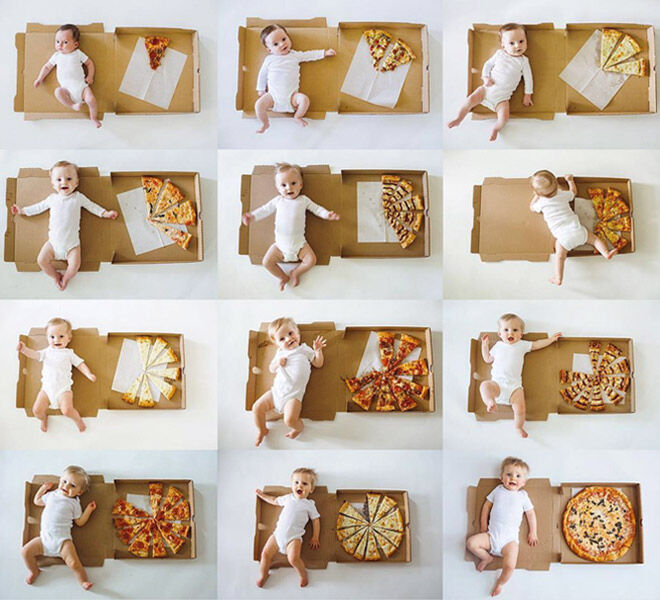 They say there's happiness in every slice and there definitely is with this pint-sized pepperoni. (via Dani Leigh Photography)
A written rainbow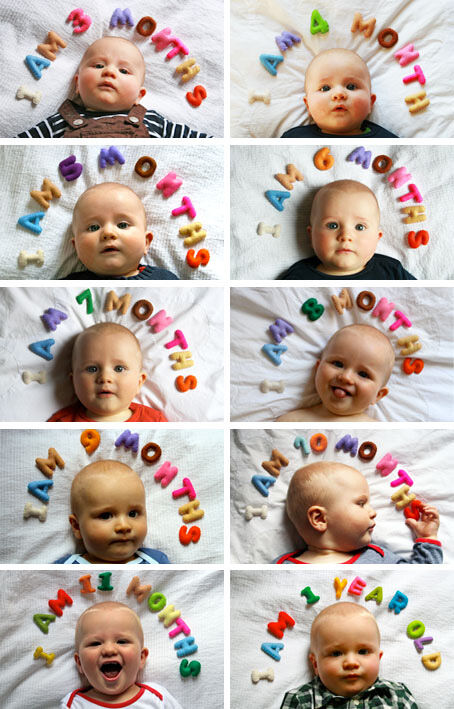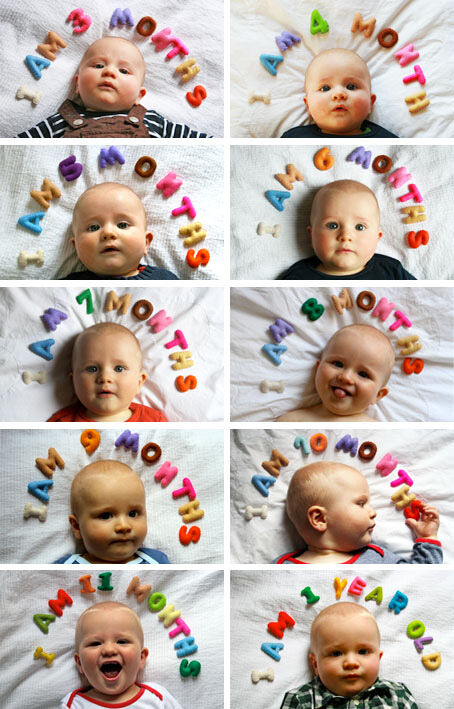 That first blink, their first smile and was that a yawn? Here's a great way to capture their ever-changing facial expressions. (via Famille Summer Belle)
Milestone moments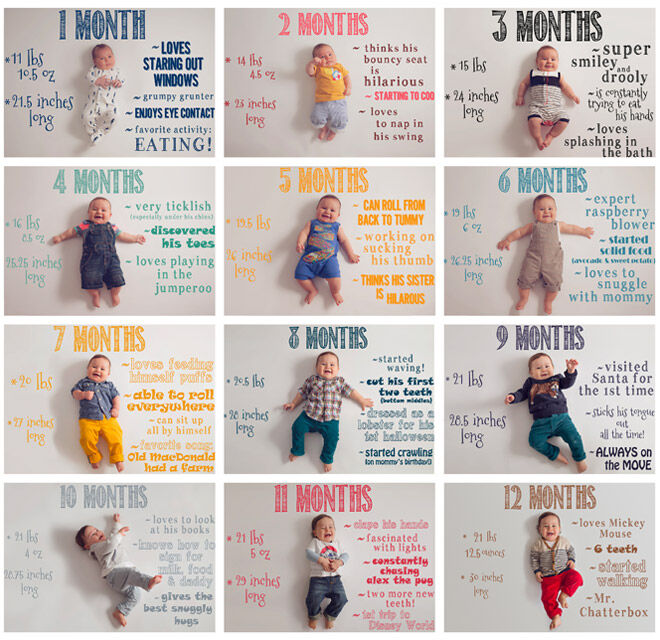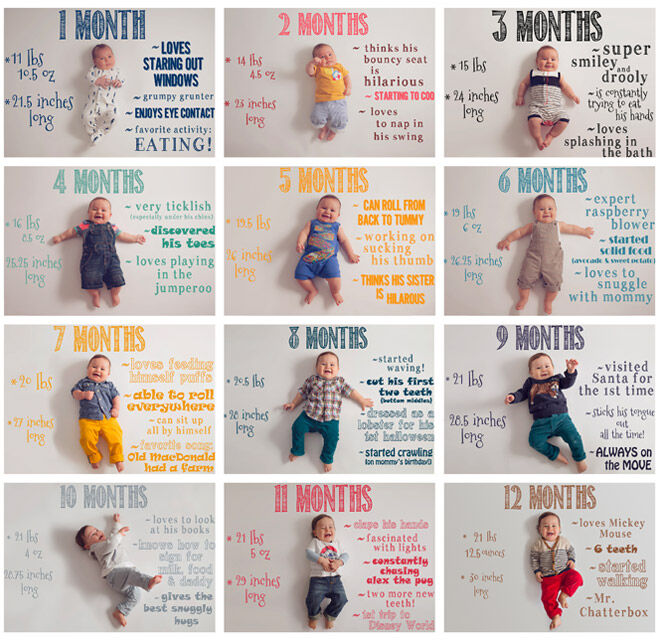 Life with a tiny human around is constantly changing. Remember their quirks, the milestones and how many teeth (oh, the teeth!) at every age with this easy peasy whiteboard and marker idea. (via Tonya Teran Photography)
Flower power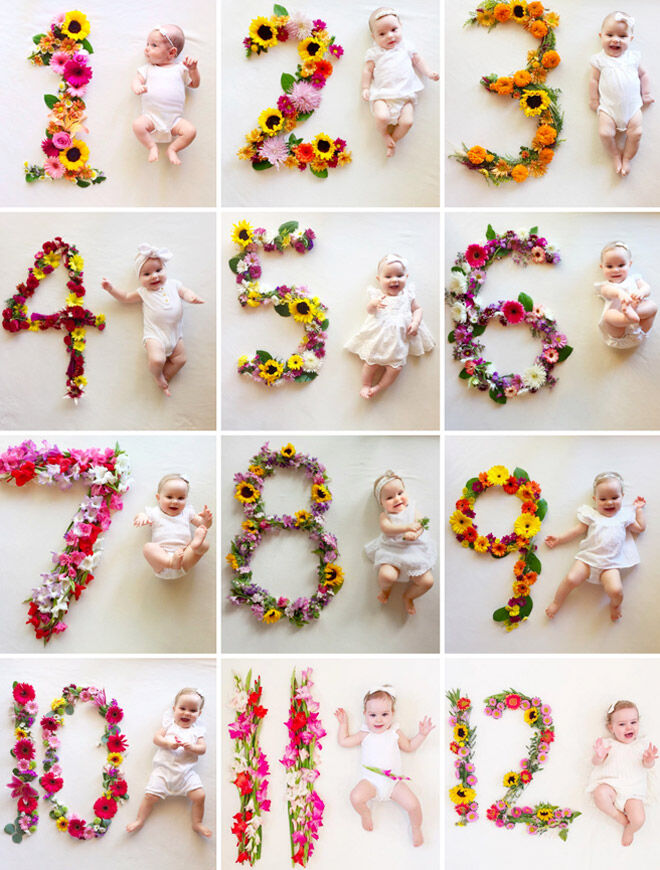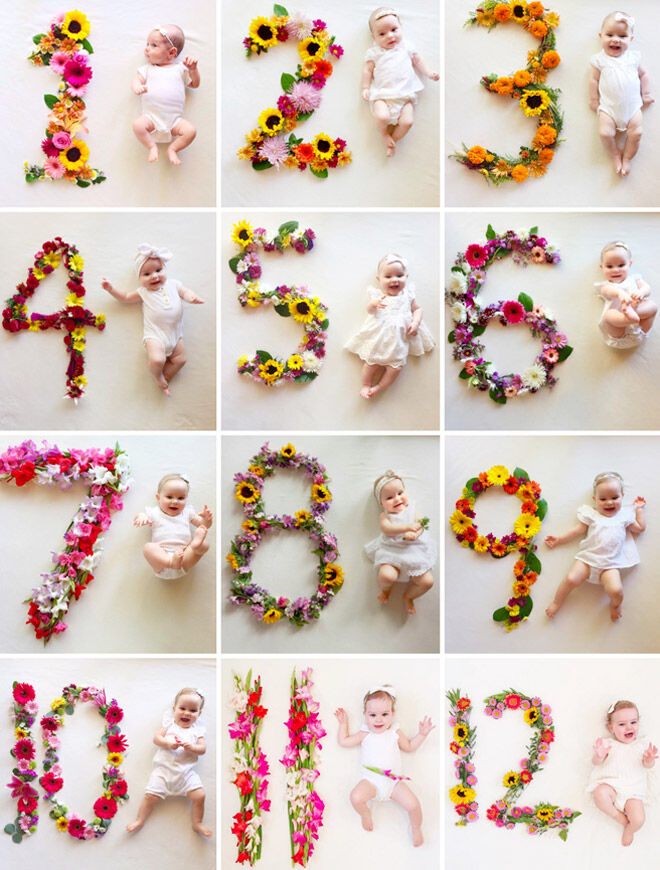 As babe blossoms into a fully-fledged toddler, this vibrant collection of photos captures the transition beautifully. (via #watchavanellegrow series by Lauren Bowyer)
Put your hands up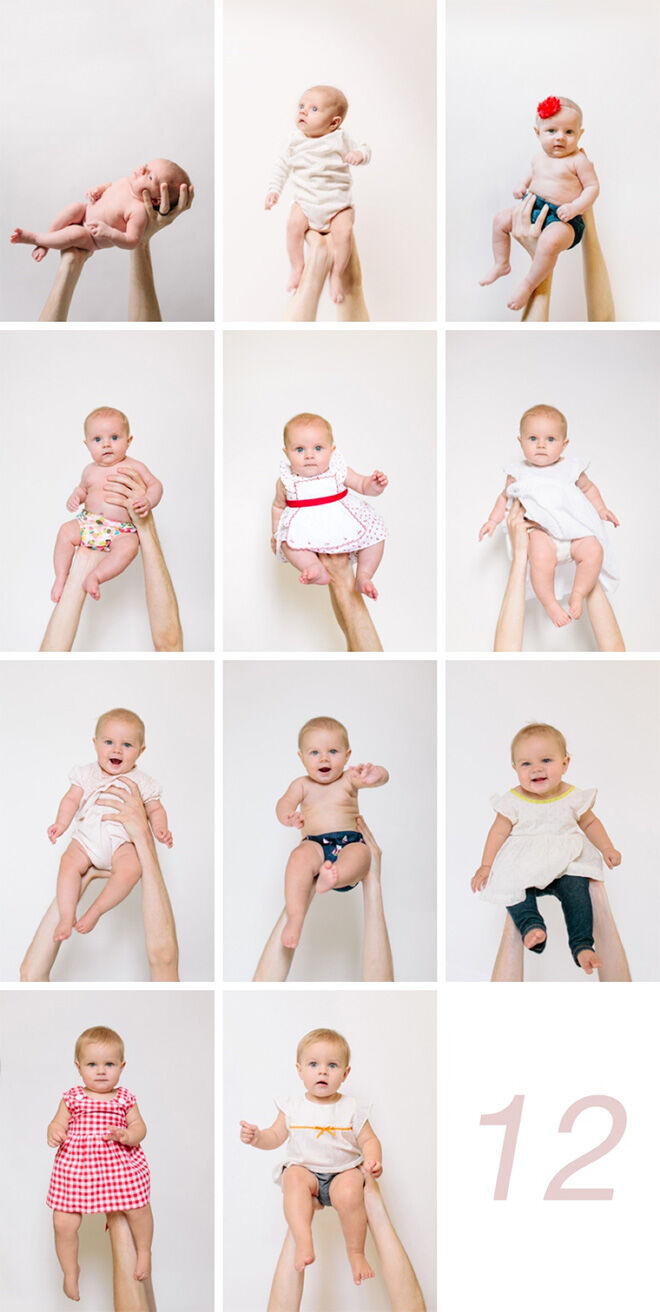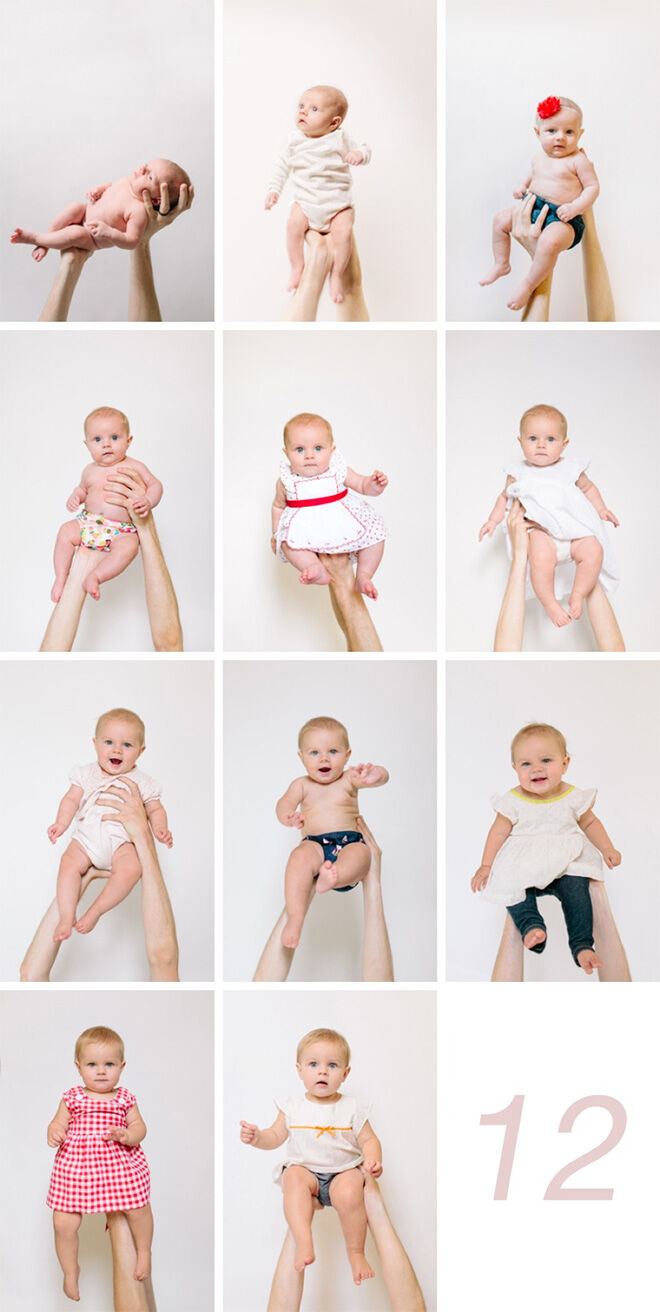 Like Simba on Pride Rock, cute and completely cuddle-worthy. (via Little Meg)
Belly to babe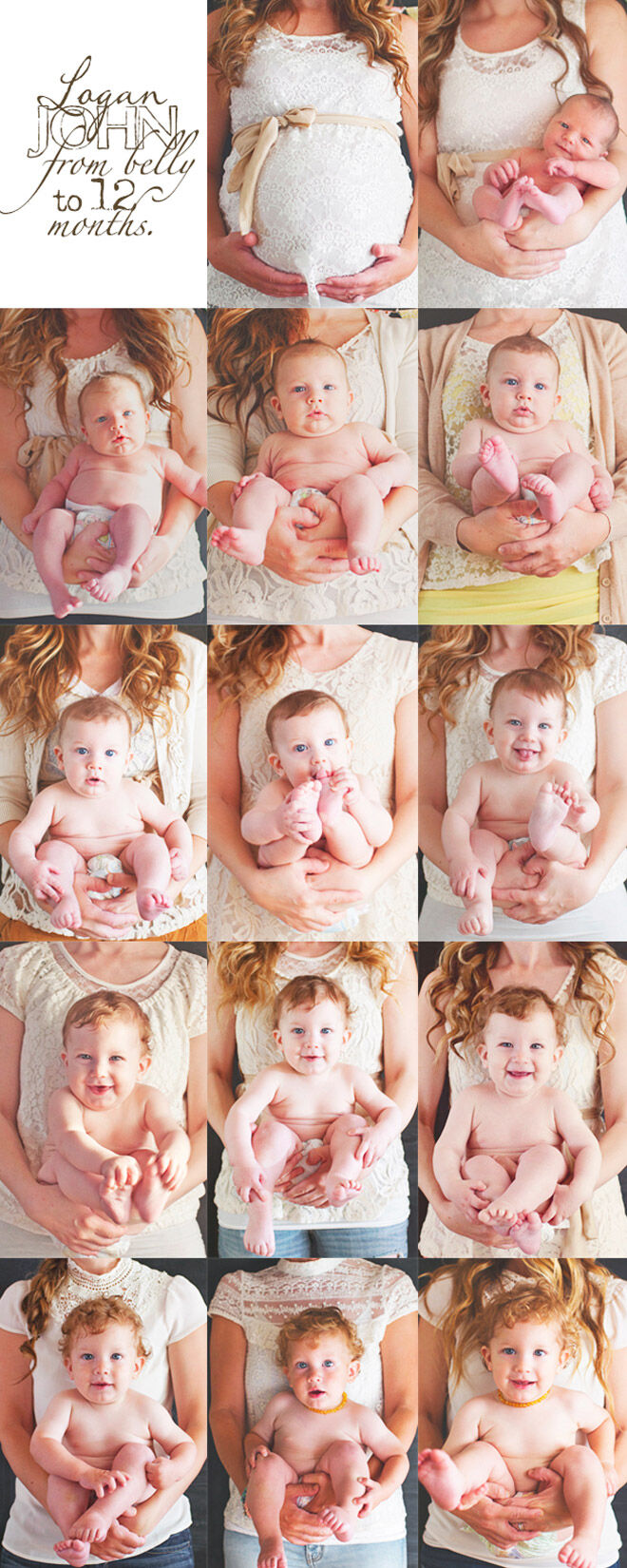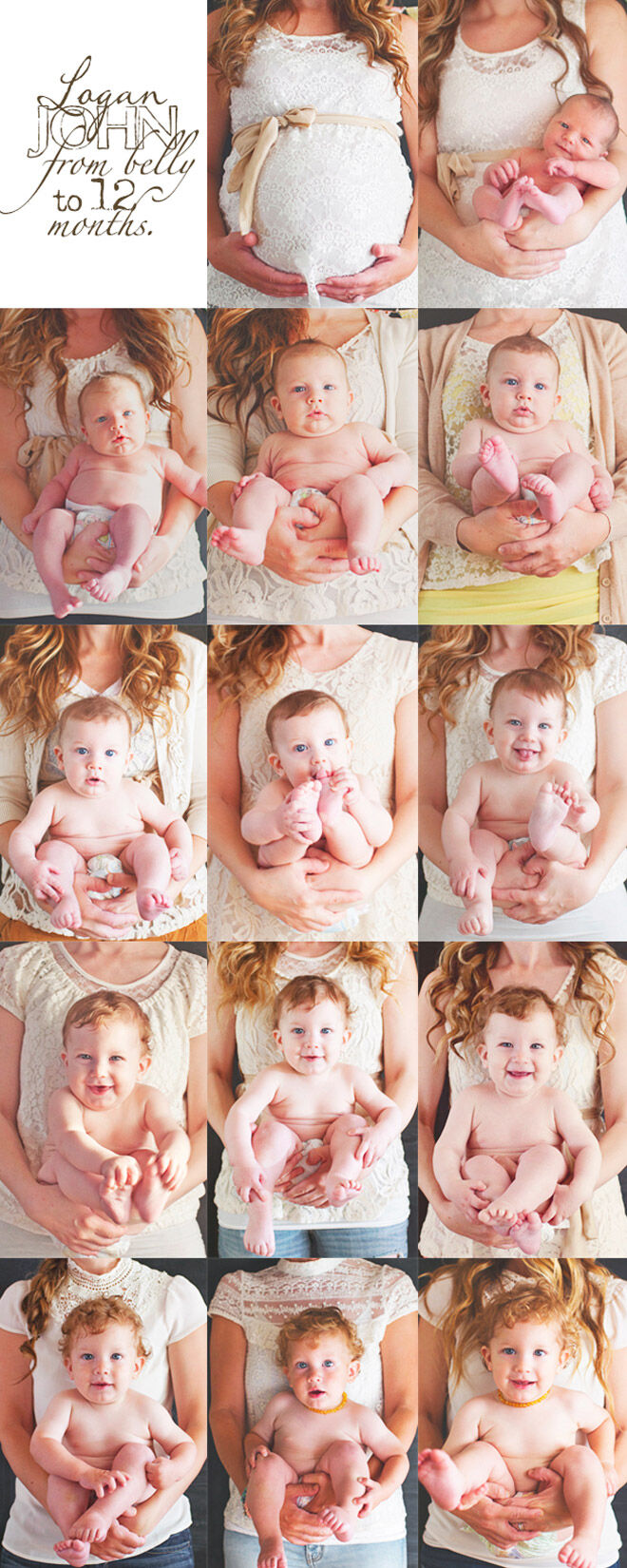 After nine whole months in the belly, it's incredible to see them on this side of the world. (via Simply Rosie)
Rock it, baby!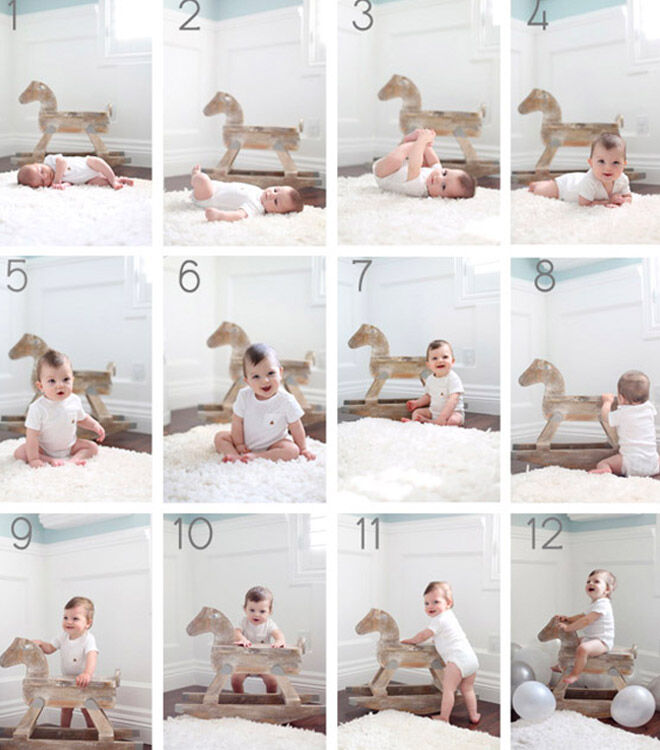 Grab a simple prop like a rocking horse or an armchair. It's a great reminder of the days when they were still and simply stared at the ceiling. (via 100 Layer Cakelet)
What a year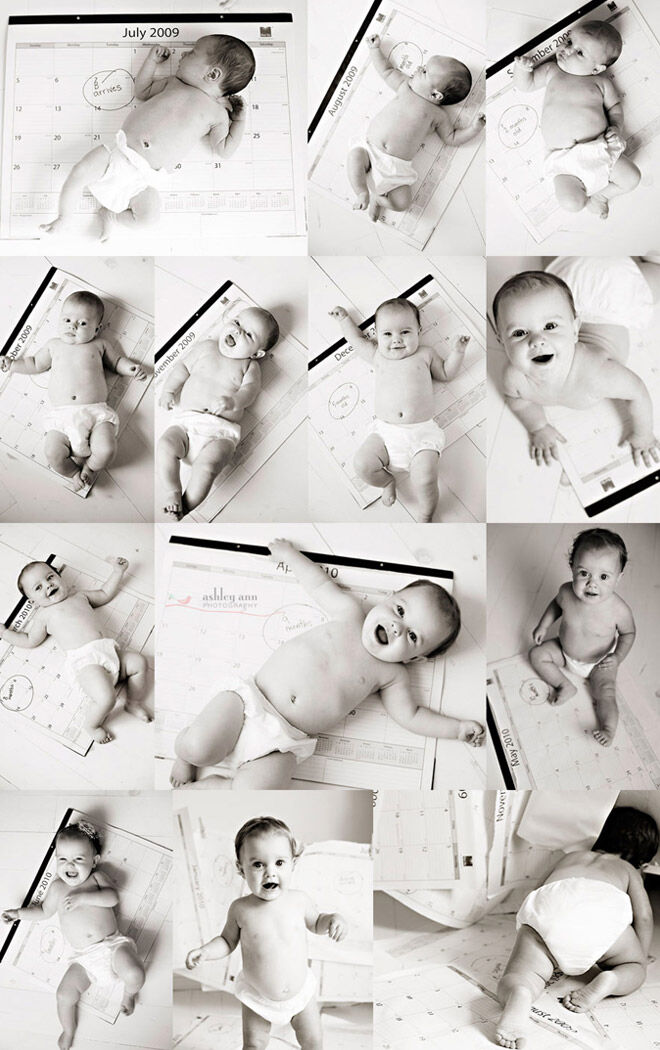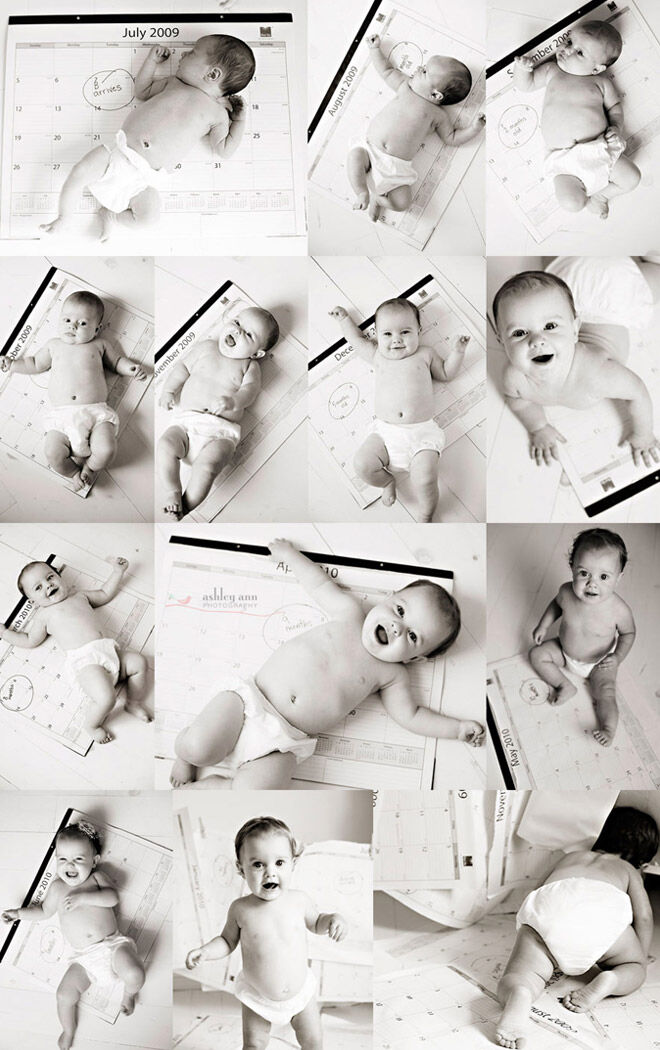 A monthly photo idea with a difference. Baby is very much in charge of this calendar shoot. (via Ashley Ann Photography)
Daddy's little girl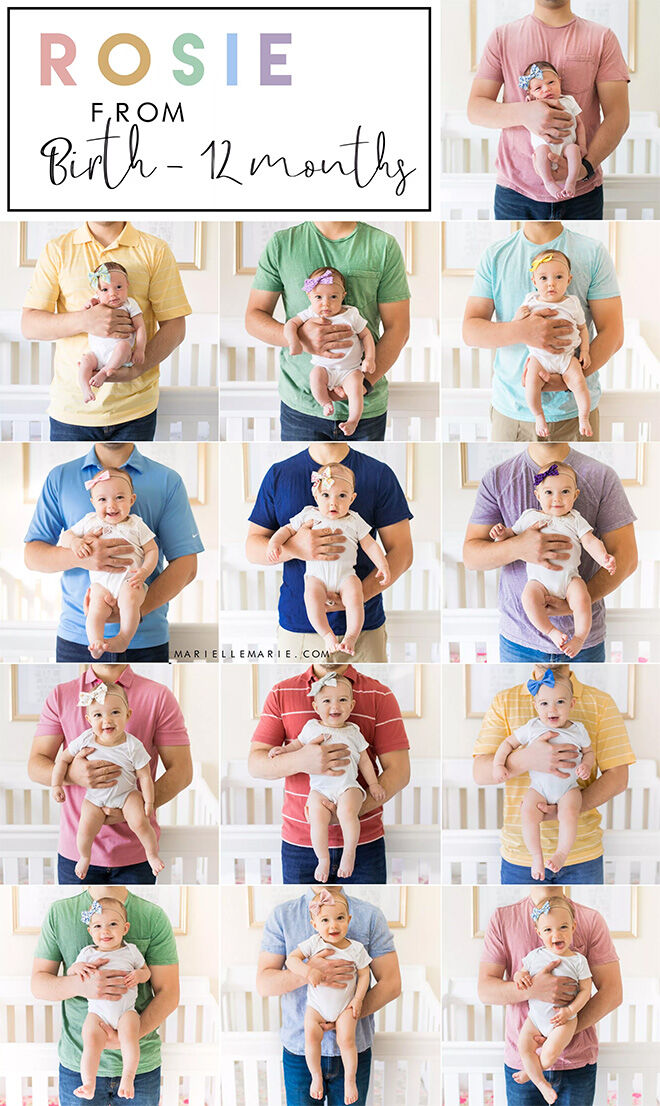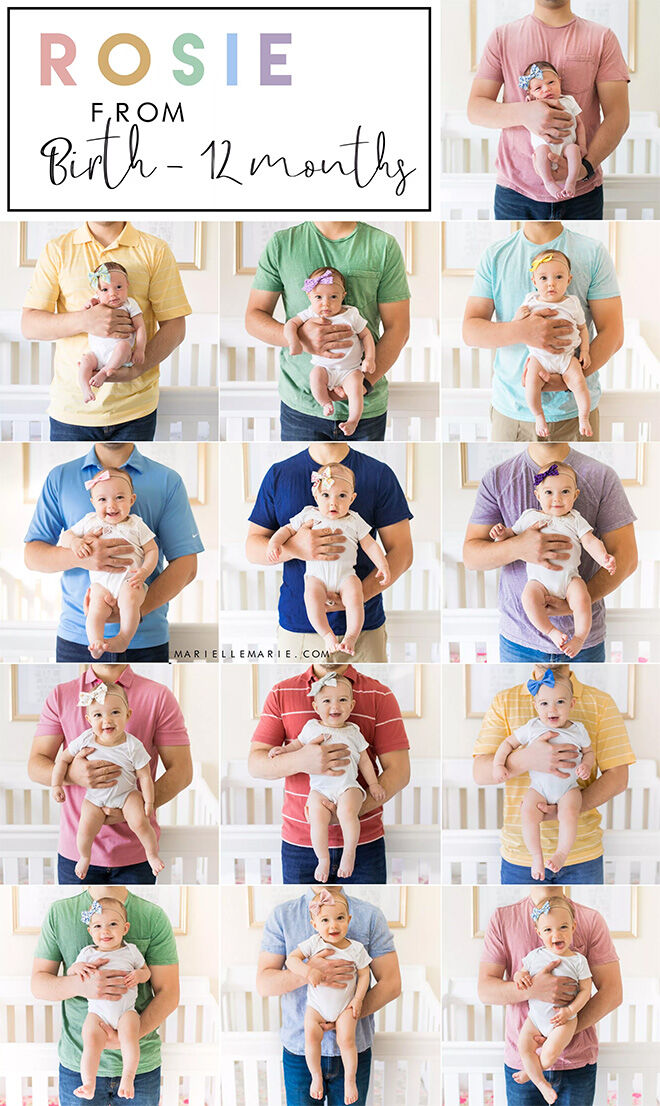 A rainbow of shirts paired with an identical pose really make these milestone photos pop. (via Marielle Marie)
The baby bucket list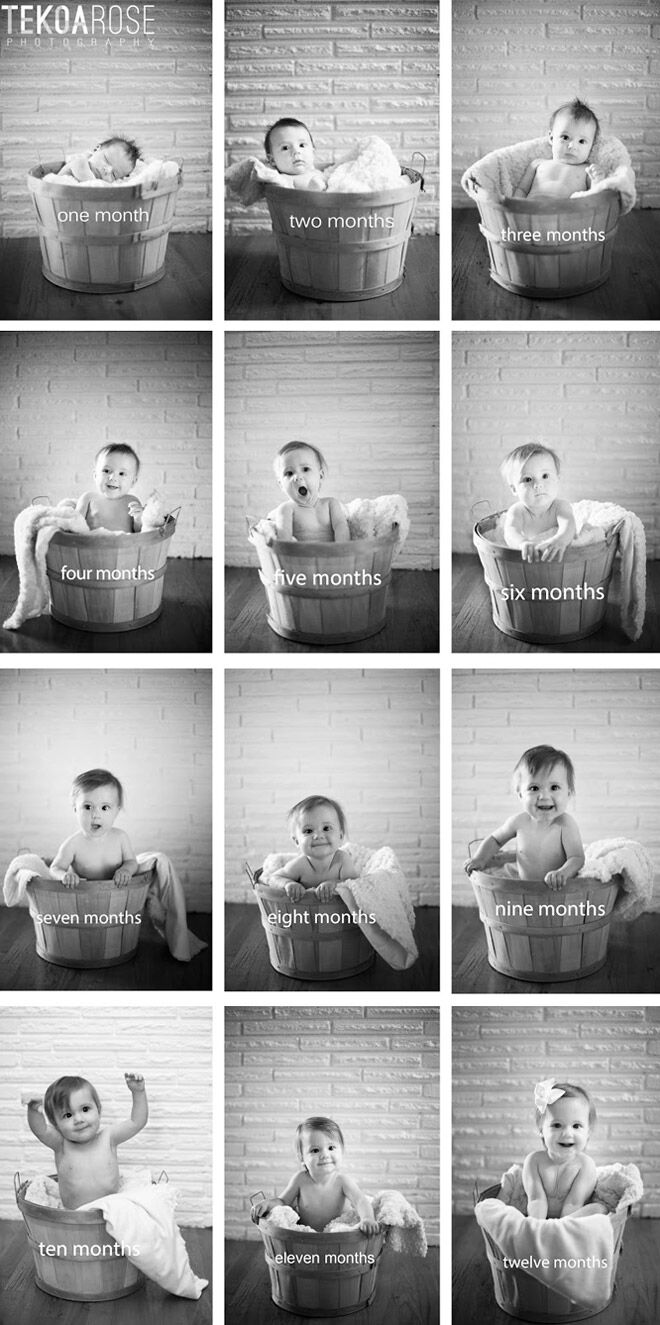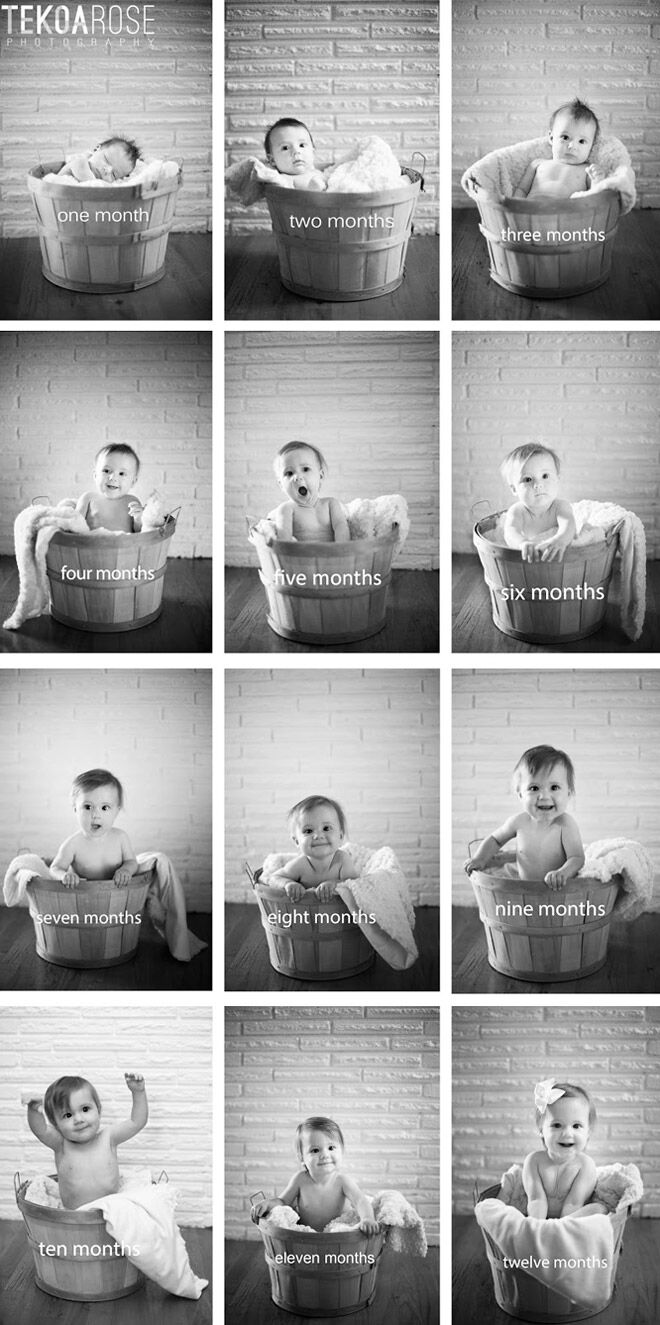 With buckets of love to give, this really is the perfect prop to see how much they've grown. (via Tekoa Rose)
One baby, one onesie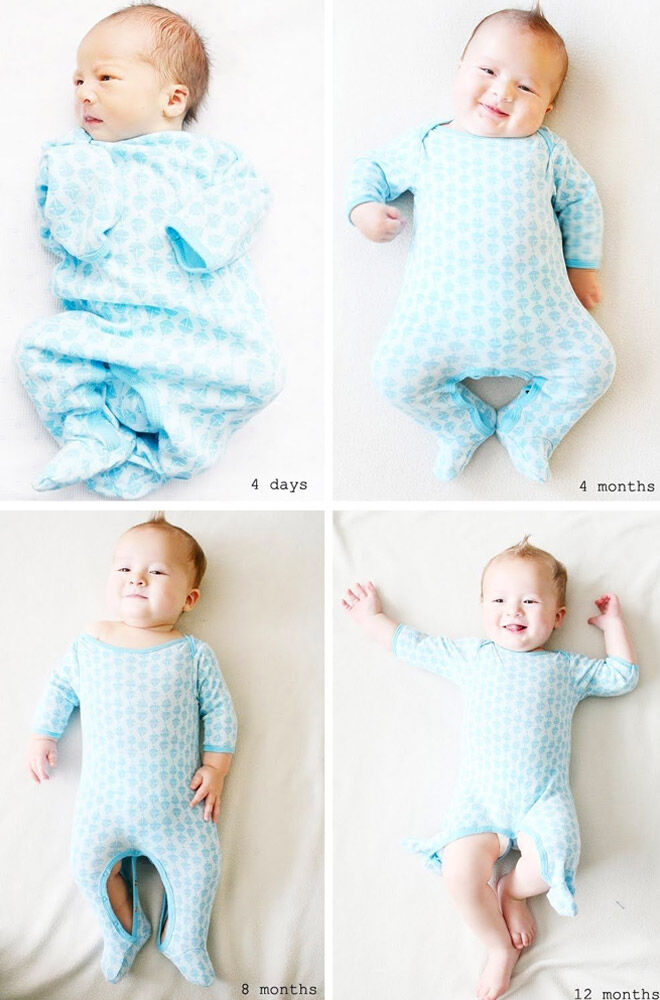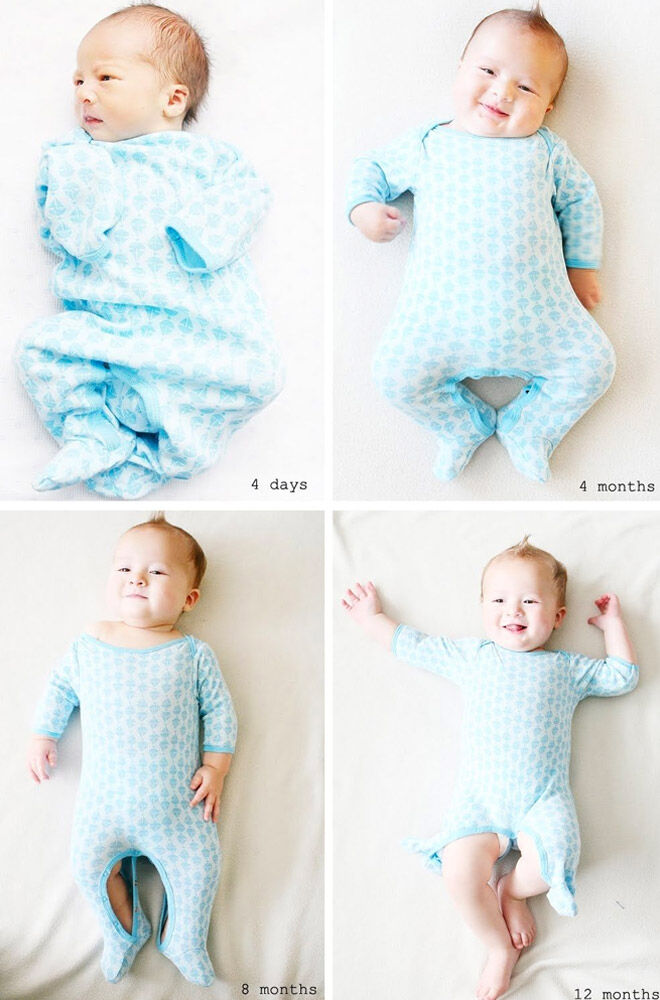 Keep that teeny, tiny onesie and use it in every picture. It's crazy to think they were ever that small. (via Pinterest)
Their favourite mat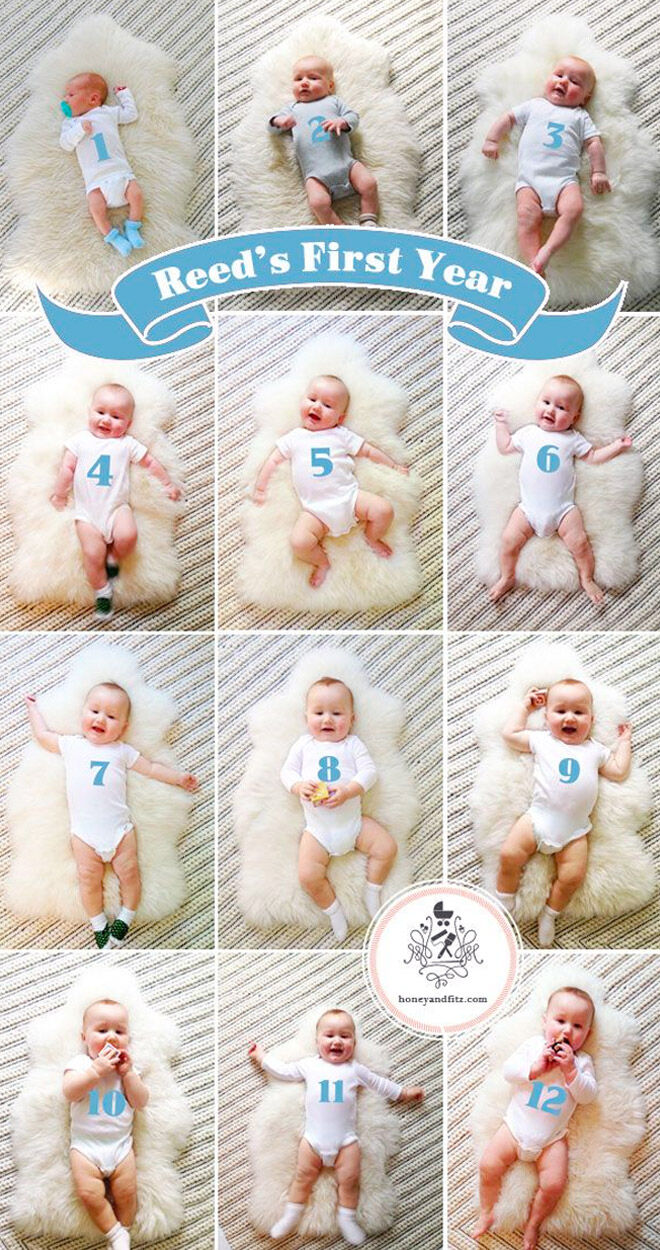 12 months may seem like a long time, but trust us, it flies by. Use a numbered onesie for each monthly photo to help when looking back. Trying to remember how old they were may sound easy but baby brain is real, people! (via Dina Holland Interiors)
Best buddies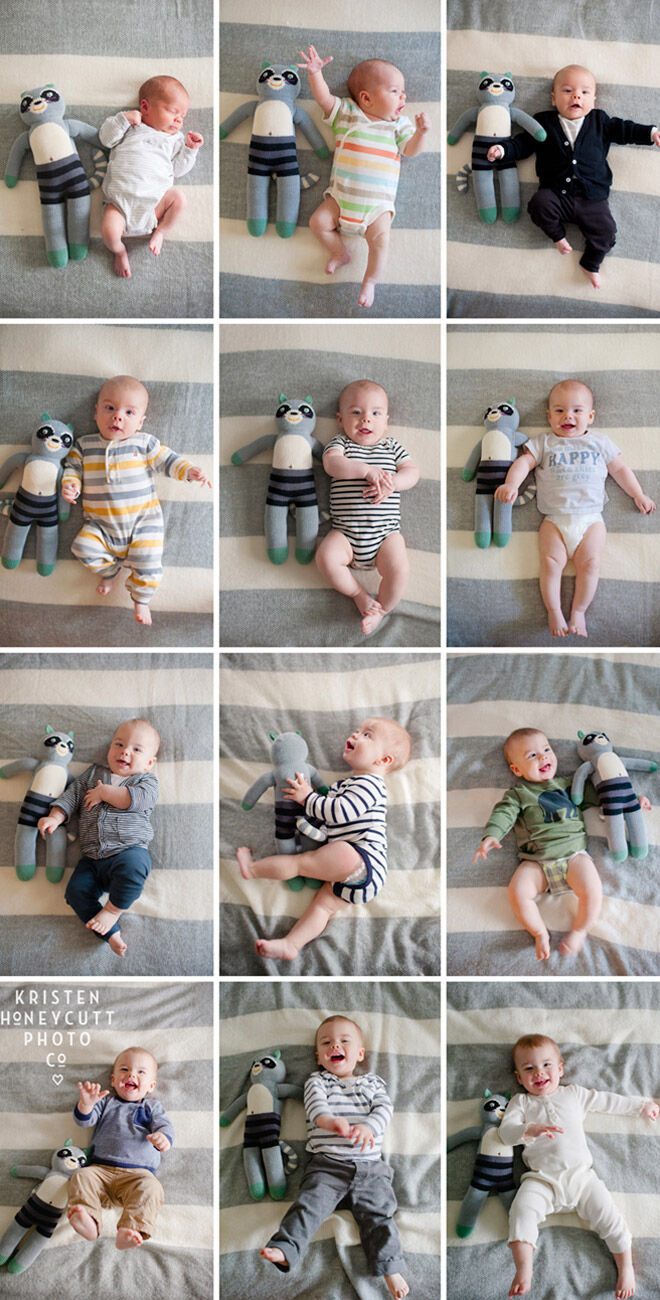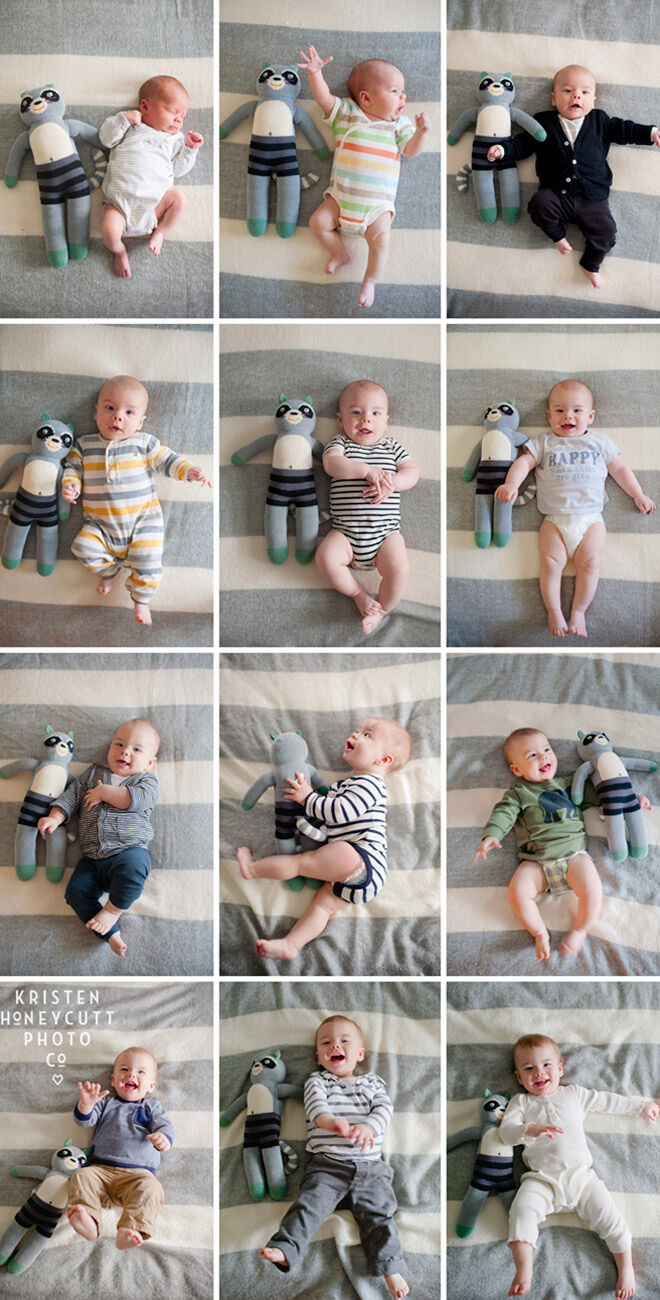 Their favourite toy or book makes an excellent companion for milestone photos and the end result is a wonderful keepsake for when they're all grown up. (via Kristen Honeycutt)
Read next …
Looking for more ways to capture their first moments? Here are a few ideas for inspiration: