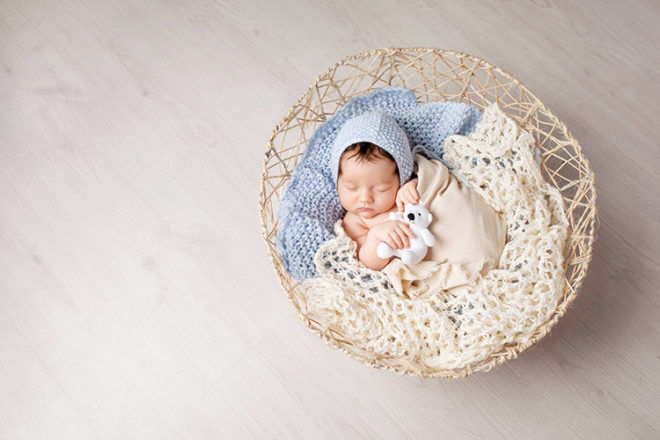 We've dusted off the record books and delved head-first into Aussie nostalgia, by collating the most popular baby names in the nation over the past 70 or so years.
Find the decade you, your parents or your grandparents were born and see if their names were popular and in the top 20 back then.
Australia's most popular baby names by decade
1950
The 1950s was a boom decade for Australia and saw an influx of migrants. American music was a big influence on our culture, and Jennifer and Peter were top of the pops when it came to baby names.
Jennifer
Susan
Christine
Julie
Margaret
Helen
Judith
Lynette
Robyn
Elizabeth
Anne
Karen
Wendy
Pamela
Heather
Mary
Sandra
Cheryl
Dianne
Patricia
Peter
John
Robert
David
Michael
Stephen
Ian
Gregory
Paul
Gary
Mark
Geoffrey
Christopher
Anthony
William
Wayne
Graeme
Brian
Kenneth
Kevin
1960
This was a decade punctuated by public protests and demonstrations, and the popularity of Elvis and The Beatles wasn't lost on the Land Down Under. While Jennifer and Peter were still very popular names, they lost their throne to Susan and David.
Susan
Jennifer
Karen
Michelle
Julie
Lisa
Sharon
Leanne
Maria
Helen
Debra
Elizabeth
Joanne
Christine
Catherine
Wendy
Sandra
Linda
Tracey
Kim
Robyn
David
Peter
Michael
Mark
Andrew
Paul
John
Robert
Stephen
Anthony
Darren
Craig
Christopher
Gregory
Steven
Wayne
James
Richard
Ian
Shane
1970
A huge decade of change for Australia, Michelle took the top spot as the most popular girl's name, while David continued its reign for the boys.
Michelle
Nicole
Lisa
Melissa
Kylie
Rebecca
Sarah
Amanda
Joanne
Belinda
Fiona
Karen
Samantha
Julie
Natalie
Jodie
Jennifer
Maria
Sharon
Emma
David
Michael
Andrew
Jason
Matthew
Paul
Mark
Christopher
Daniel
Adam
Peter
Scott
Robert
Anthony
John
Steven
Simon
Benjamin
Craig
James
1980
Ah, the 80s – loud fashion, loud music and high unemployment as the recession hit. We said hello to two new leaders in the baby name stakes – Sarah and Daniel.
Sarah
Jessica
Rebecca
Melissa
Lauren
Emma
Nicole
Amanda
Kate
Laura
Michelle
Amy
Lisa
Stephanie
Samantha
Emily
Natalie
Kylie
Danielle
Erin
Daniel
Matthew
Michael
Christopher
Andrew
David
James
Benjamin
Luke
Adam
Nicholas
Timothy
Mark
Robert
Paul
Joshua
Jason
Steven
Thomas
Peter
1990
A decade of change for Australia as we welcomed more migrants into our huge melting pot of cultures. This started to influence the popular name lists, but top of the table were Jessica and Matthew.
Jessica
Sarah
Emily
Stephanie
Emma
Rebecca
Samantha
Lauren
Laura
Georgia
Chloe
Amy
Alexandra
Hannah
Olivia
Rachel
Melissa
Nicole
Kate
Natalie
Matthew
James
Daniel
Joshua
Michael
Thomas
Nicholas
Jack
Benjamin
Luke
Christopher
Jake
Nathan
Andrew
Lachlan
Samuel
Dylan
Mitchell
Alexander
Ryan
2000
A new millennium, and two new contenders for the most popular baby names – Emily and Joshua.
Emily
Jessica
Sarah
Olivia
Georgia
Chloe
Emma
Sophie
Hannah
Isabella
Caitlin
Grace
Samantha
Amy
Lauren
Jasmine
Zoe
Laura
Rebecca
Maddison
Joshua
Jack
Lachlan
Thomas
Matthew
James
Daniel
Nicholas
Benjamin
William
Ryan
Jacob
Samuel
Liam
Luke
Dylan
Michael
Mitchell
Nathan
Alexander
2010
Ten years on and Ruby takes her place as the most popular girl's name, and Jack starts a reign at the top.
Ruby
Isabella
Olivia
Chloe
Charlotte
Mia
Lily
Emily
Ella
Amelia
Ava
Sophie
Sienna
Grace
Zoe
Matilda
Lucy
Jessica
Hannah
Emma
Jack
William
Thomas
Joshua
Oliver
Lachlan
Noah
Cooper
Ethan
James
Lucas
Max
Benjamin
Samuel
Xavier
Alexander
Liam
Charlie
Riley
Jacob
2018
The most popular 200 Australia baby names of 2018 have revealed some interesting new monikers, but the top two names have remained steadfast for the past few years.
Charlotte
Olivia
Amelia
Ava
Mia
Isla
Grace
Harper
Chloe
Willow
Zoe
Ella
Matilda
Emily
Sophie
Ruby
Isabella
Ivy
Evie
Evelyn
Oliver
Jack
William
Noah
Henry
Thomas
Leo
Lucas
James
Liam
Ethan
Harrison
Alexander
Charlie
Mason
Harry
Hunter
Hudson
Elijah
Levi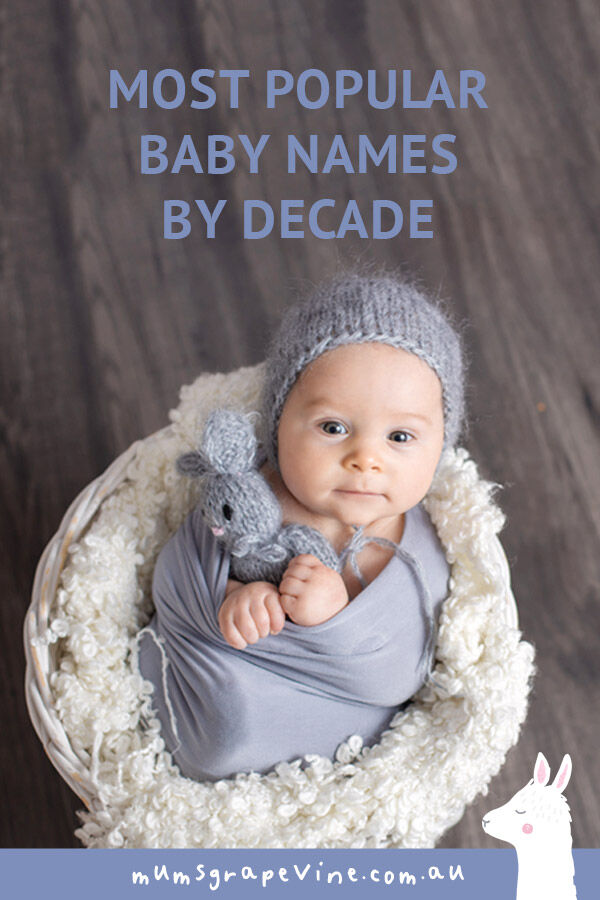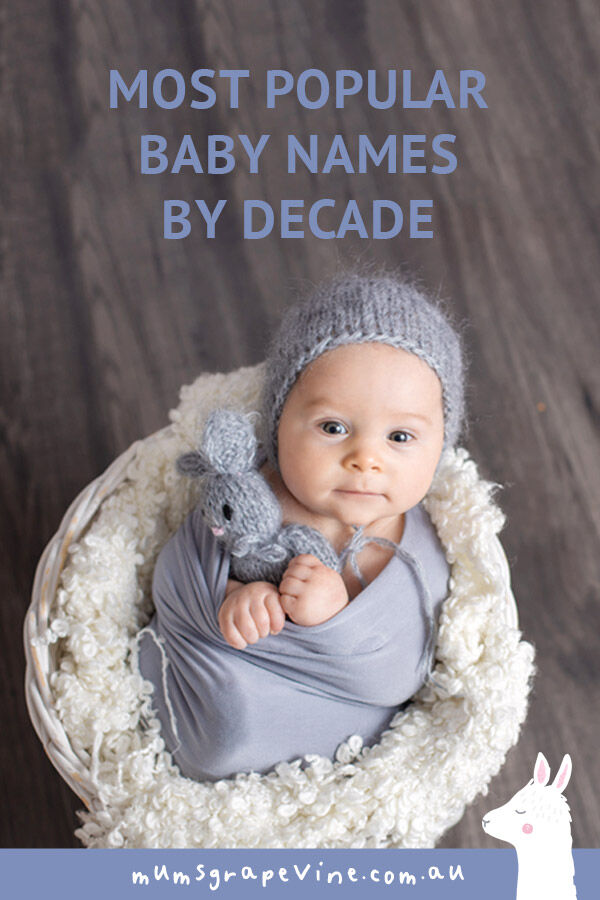 Read next …
Need even more baby name inspiration? Or a way to help decide which name to choose? These next articles will help: