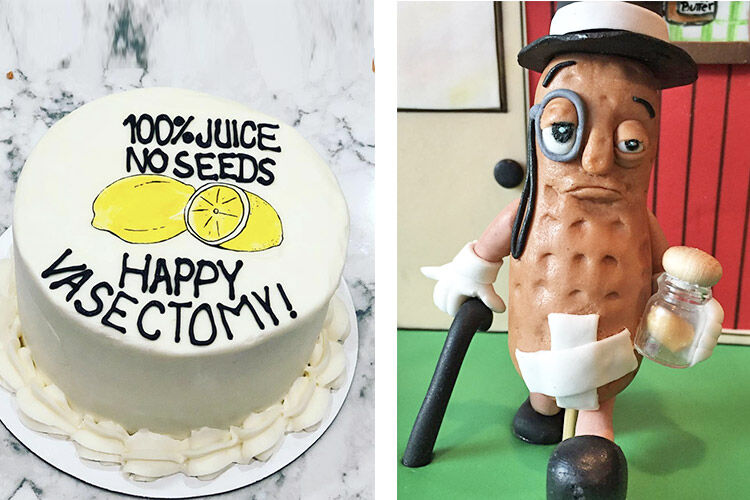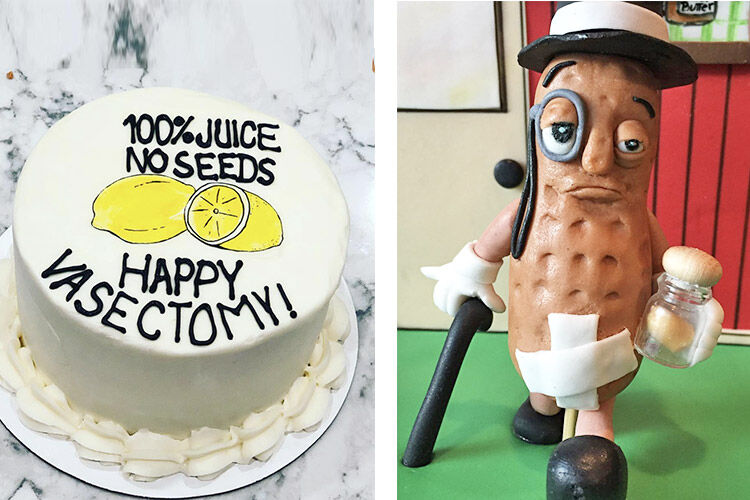 He's taken the plunge and got the snip, what better way to celebrate – and sweeten the blow – than with a vasectomy cake.
It's a trend that's taking off, so if your fella is about to farewell his swimmers, jump on the vasectomy celebration cake bandwagon by whipping up one of these clever creations.
From nuts with no nuts to sperm-inspired icing (yep, we're going there), here are the best vasectomy celebration cakes.
Happy V Day!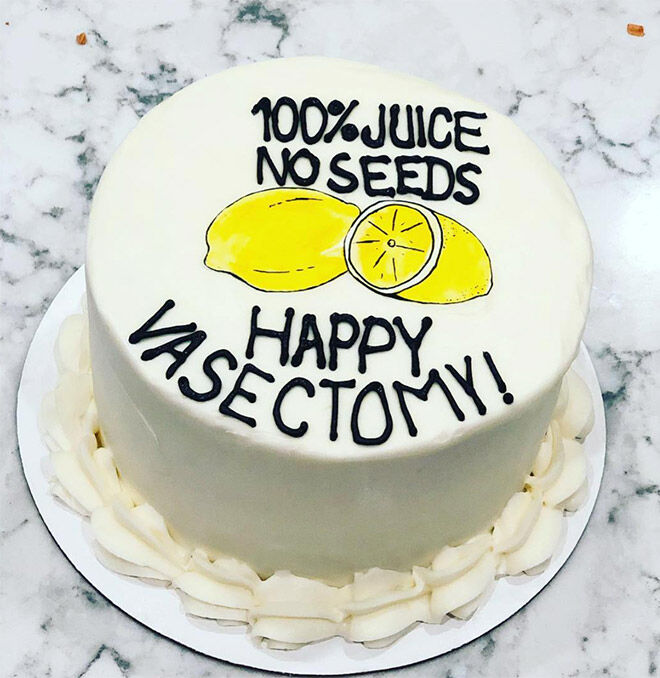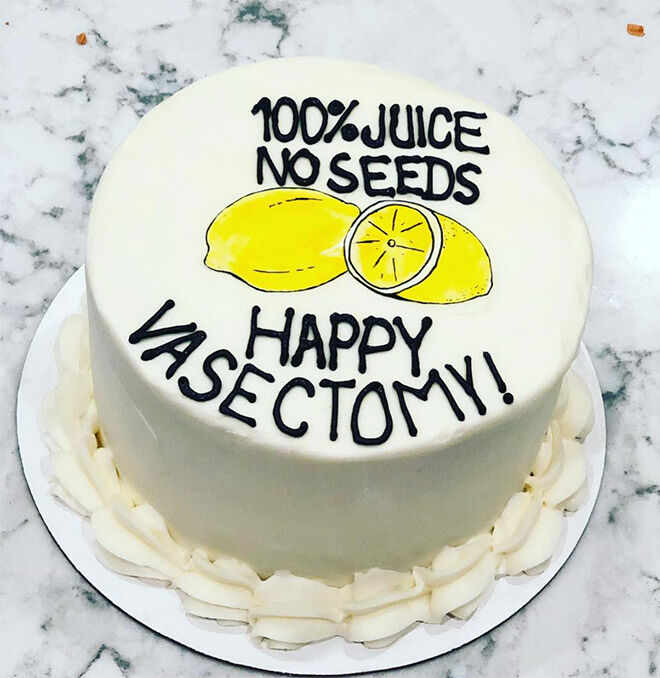 Pretty self-explanatory and totally laugh-worthy. (via Signature Desserts)
All sewn up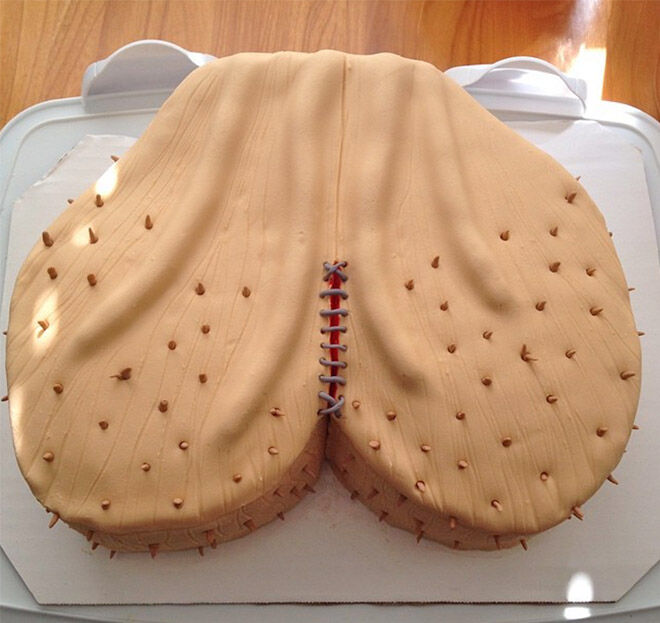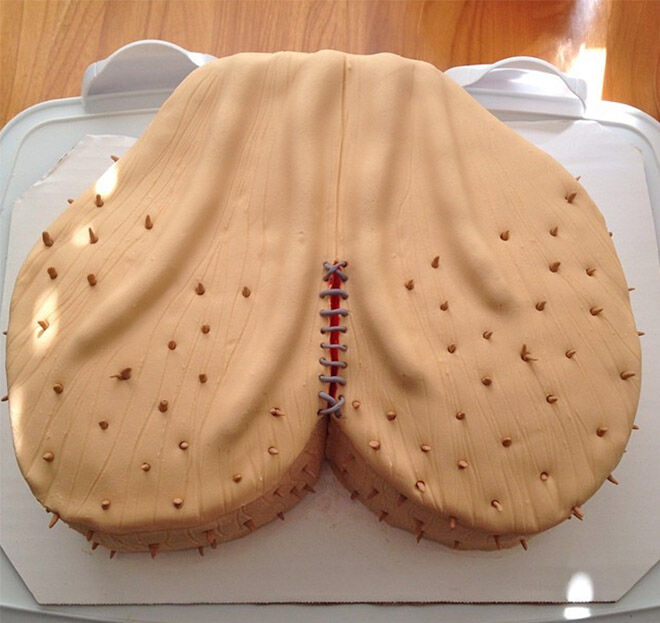 Not sure how he's going to feel cutting a slice of this cake. (via Anchored In Sweets)
Tight pants for the win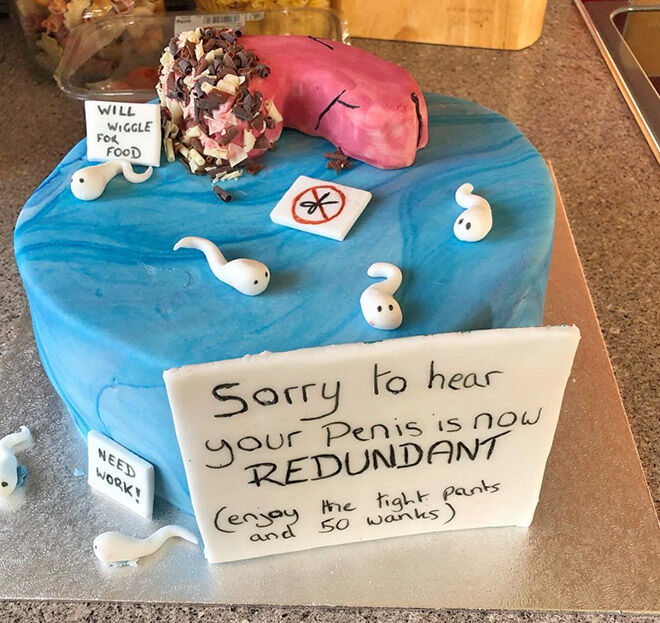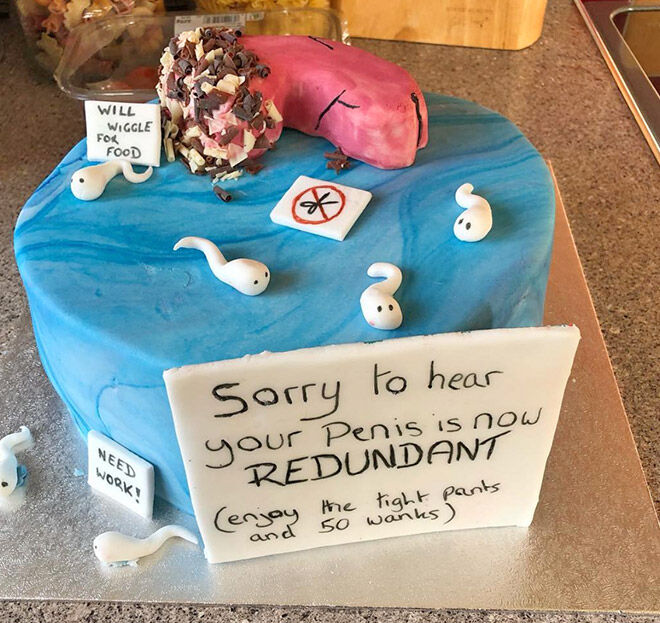 There's so much happening here – and it's all hilarious. Make sure you take it all in. (via holls1980)
Bye, bye swimmers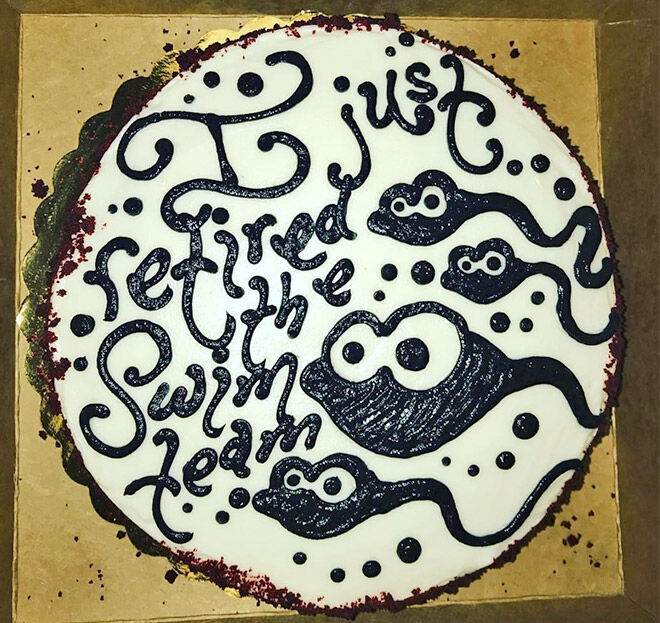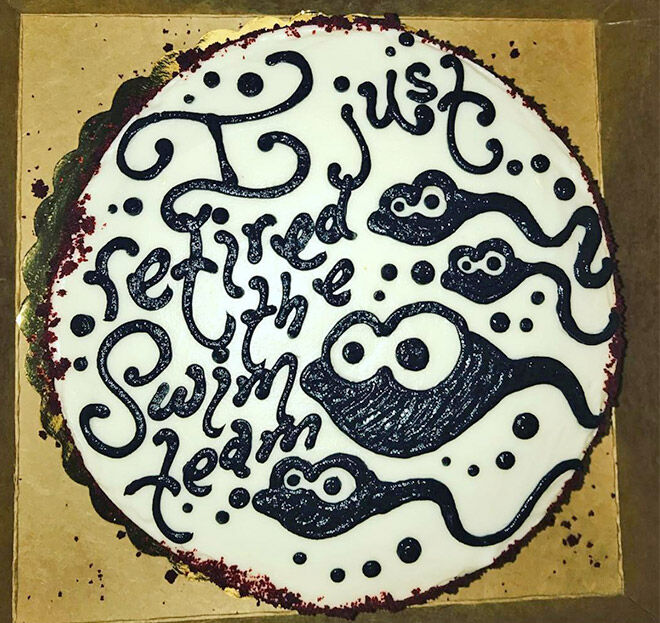 Farewell, little swimmers. (via fab.fun.mom)
Um, ok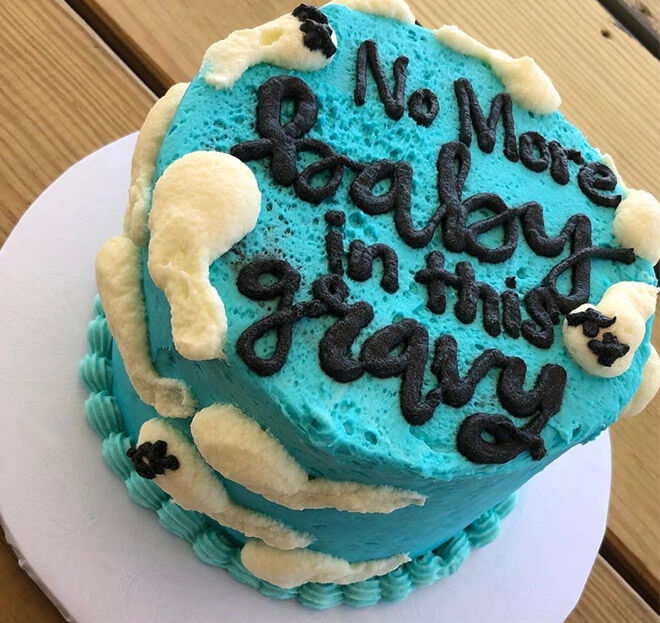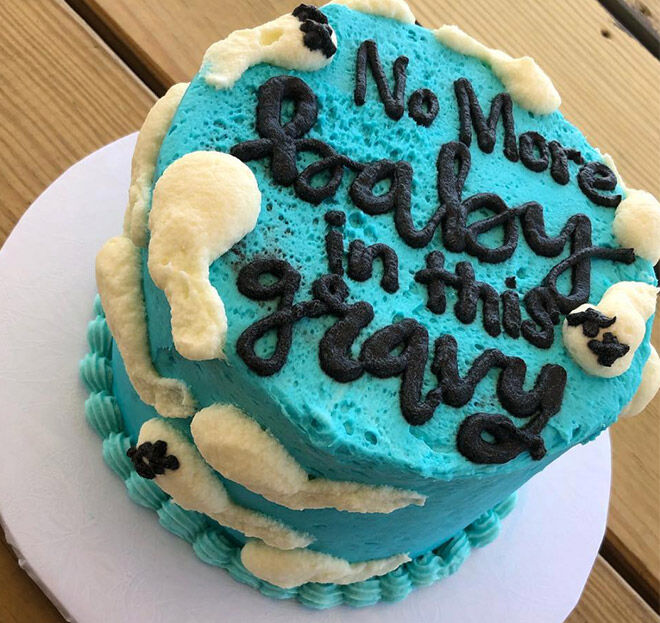 Such thoughtful prose. (via CrabbCakes Bakery)
Hooray, you got the snip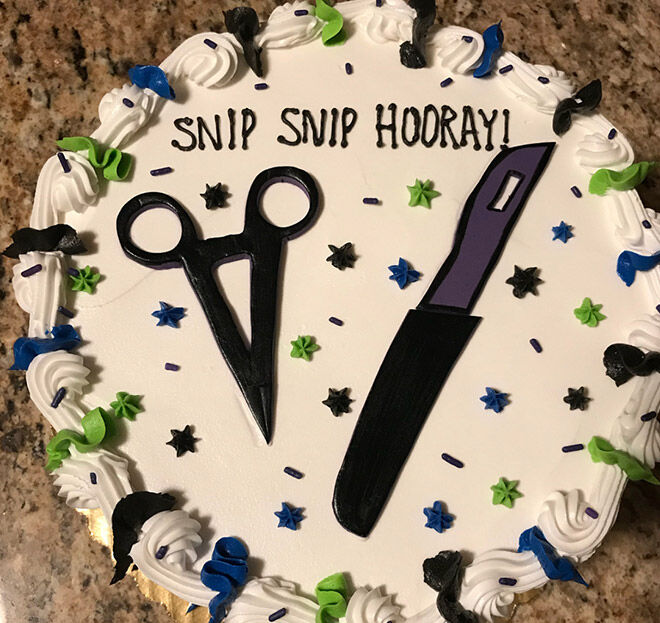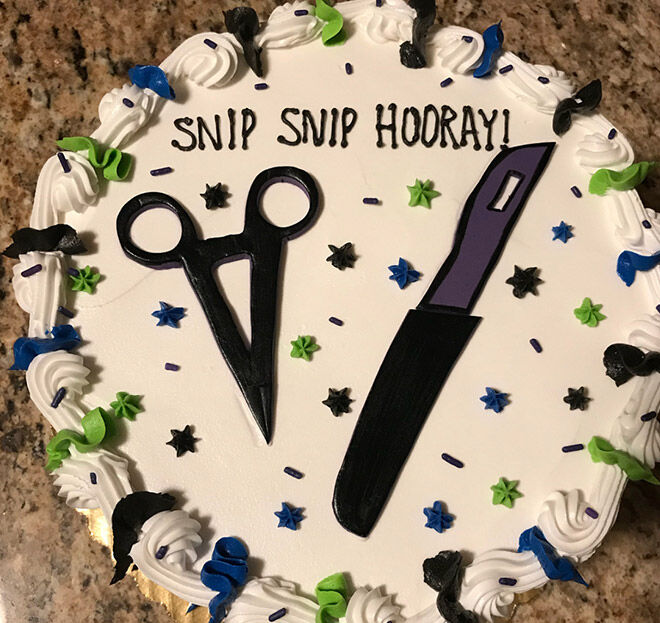 For he's a jolly good fellow. (via mexibillystudio)
Aw, nuts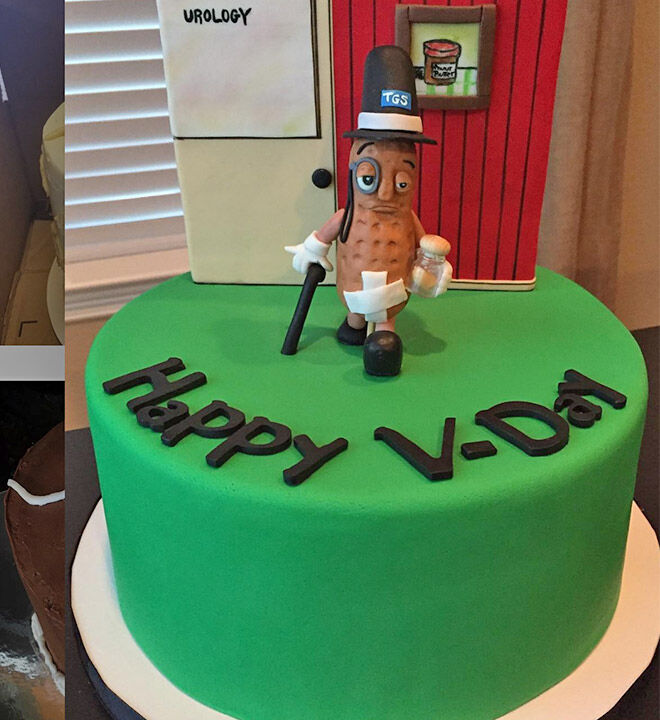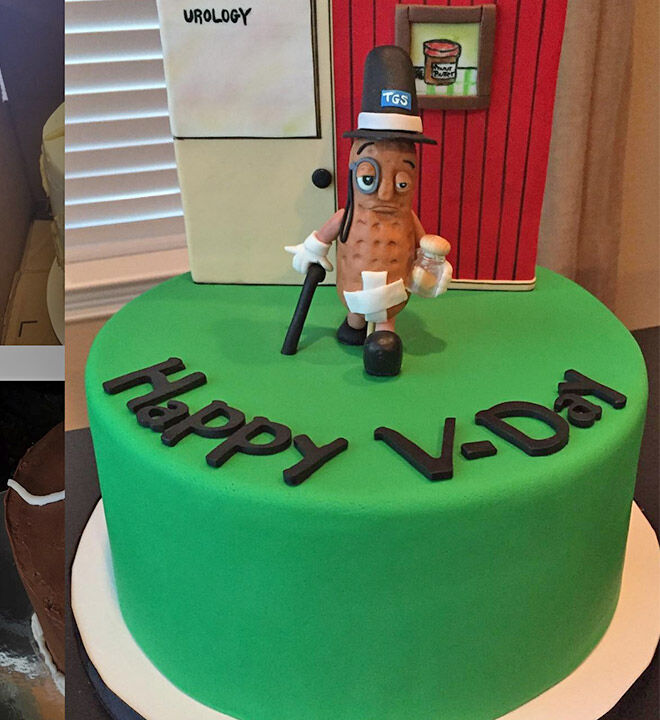 A nut with no nuts. Clever. (via Yanilu Rondon Cake Design)
Rest in peace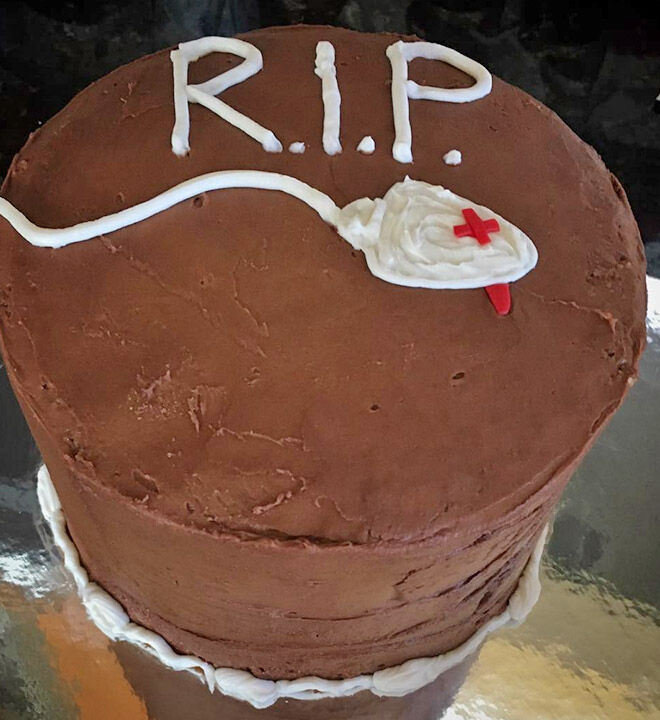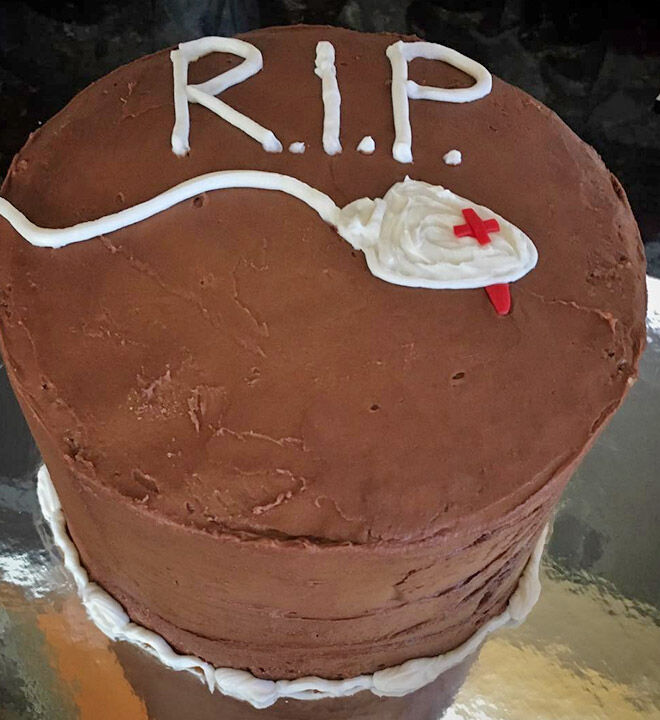 Simple and easy to whip up while he's recovering. (via Fairley Sweet Treat's)
Snip, snip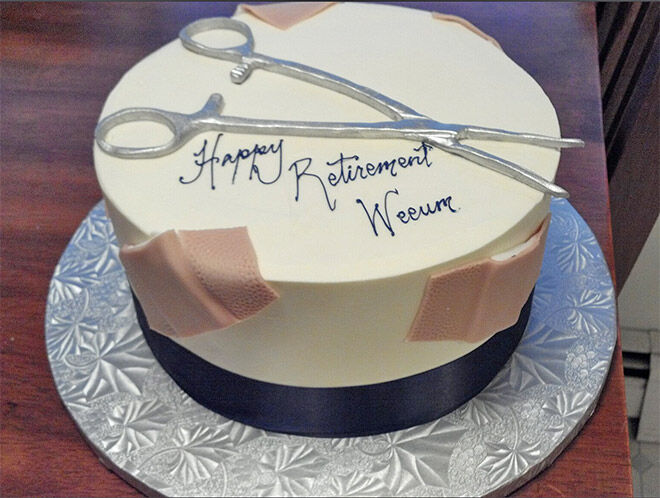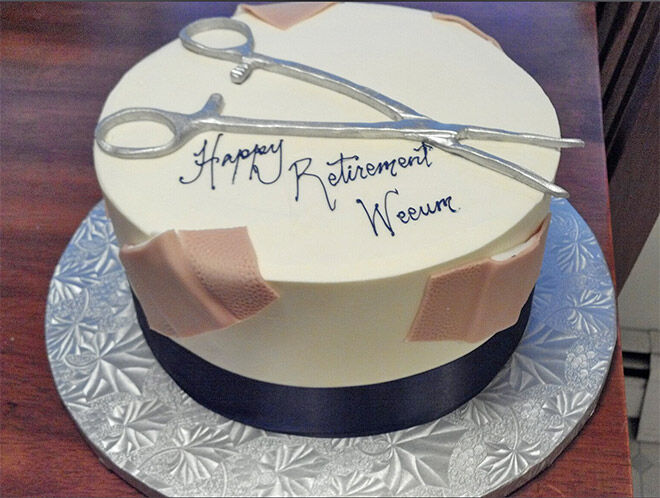 Ouch, not sure there's actually bandaids involved in a vasectomy but it makes for a clever cake. (via Kelly Smith)
Positive affirmation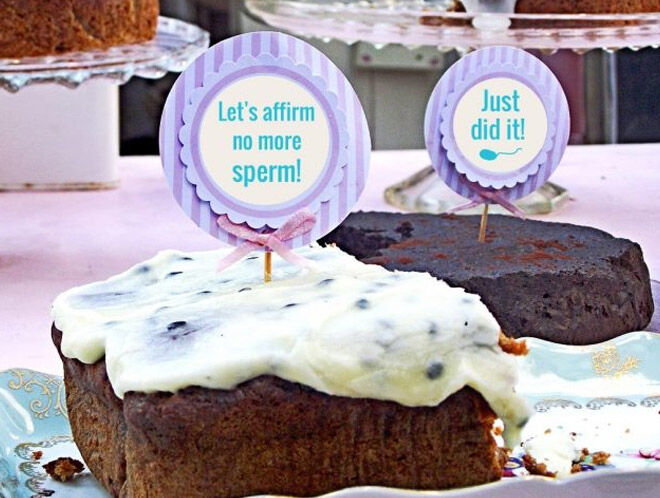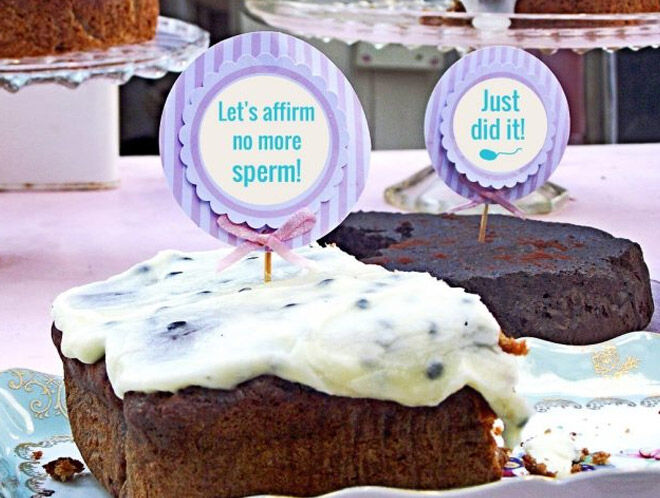 Hands up if you always eat the icing first. Maybe not this time. (Source unknown)
Stay classy, vasectomy cake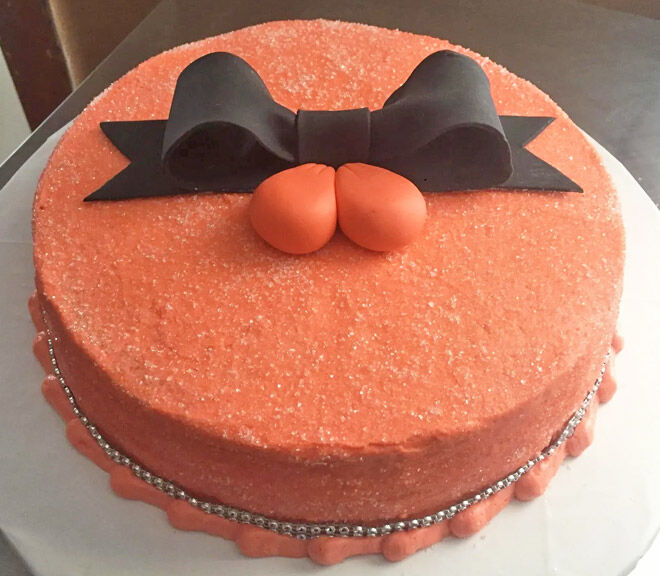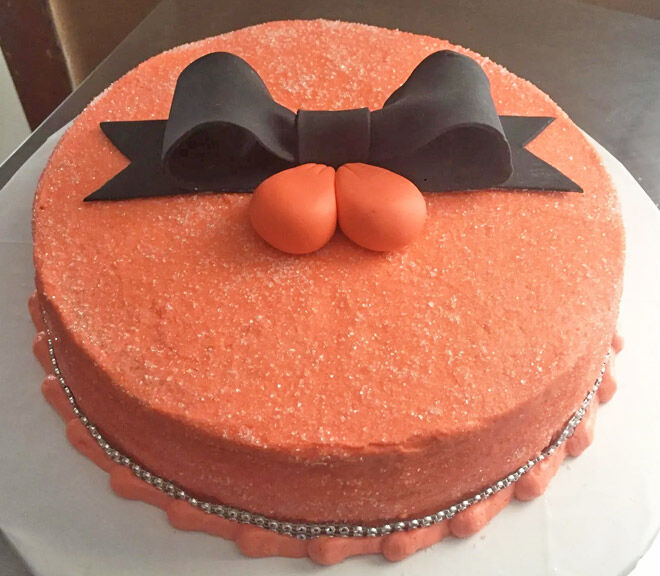 When it comes to vasectomy cakes, this one is as classy as it gets. (via Wicked Cakes).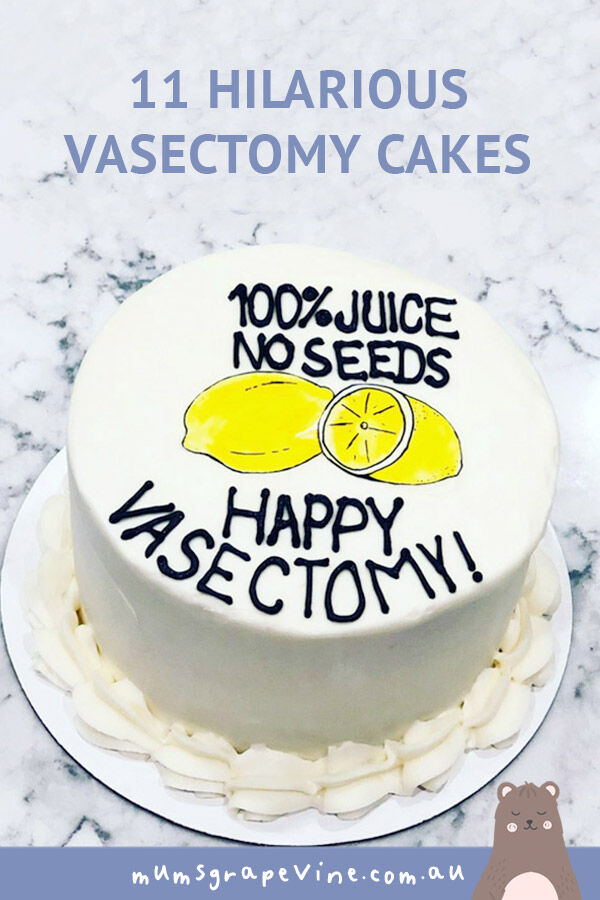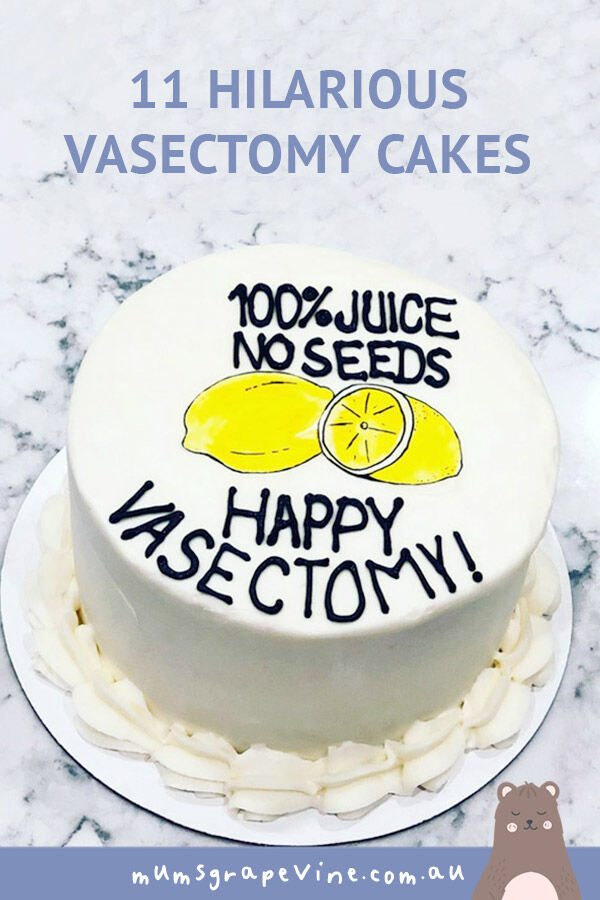 Read next:
Got an appetite for more creative (and crazy) cakes? You just have to read these next articles: