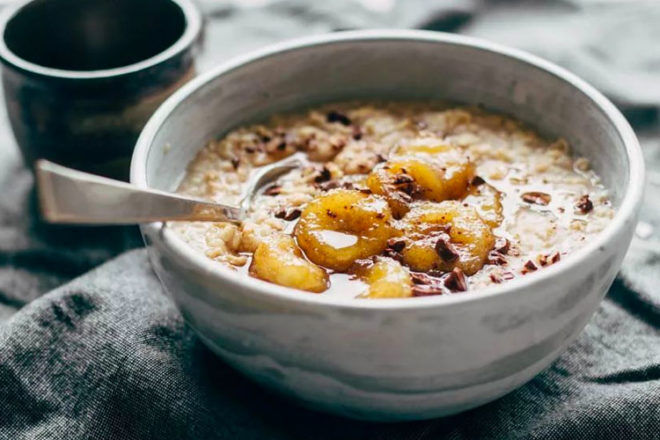 Winter is here. And with it comes dark, cold and slower mornings at home. If the tribe are struggling to rise and shine, it's time to hit the defrost button with porridge recipes the whole family will love. Gone are the days of just a sprinkling of sugar, we've found 10 fuss-free flavour combinations that are sure to have them singing for more.
Here are 10 porridge recipes to make their tummies smile.
A tasty pear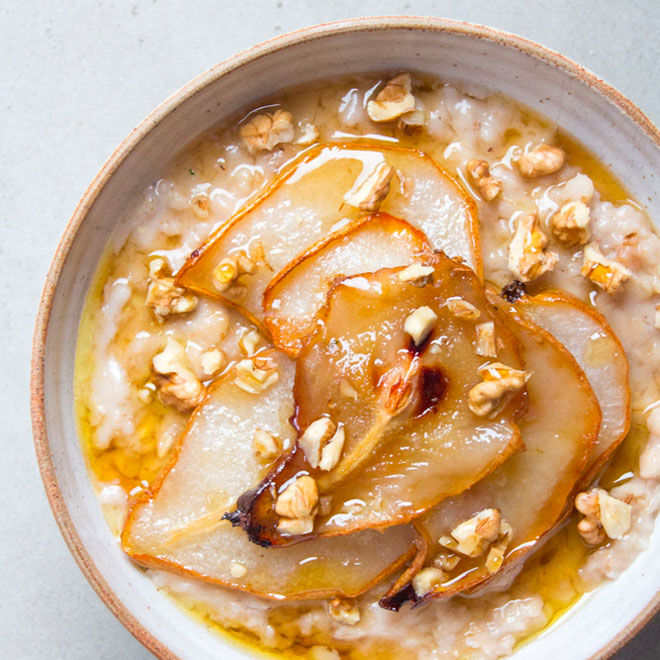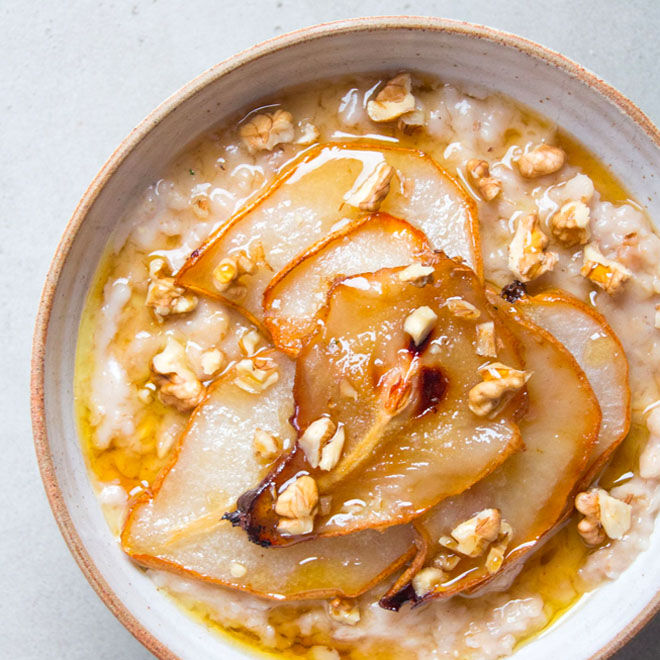 Pear and walnuts are a marriage made in heaven. Whether it be a loaf, a cake or even a salad, there's nothing this tasty twosome can't do! Here, they've taken over porridge and we're more than OK with it. (via Deliciously Ella)
Eat bananas in pyjamas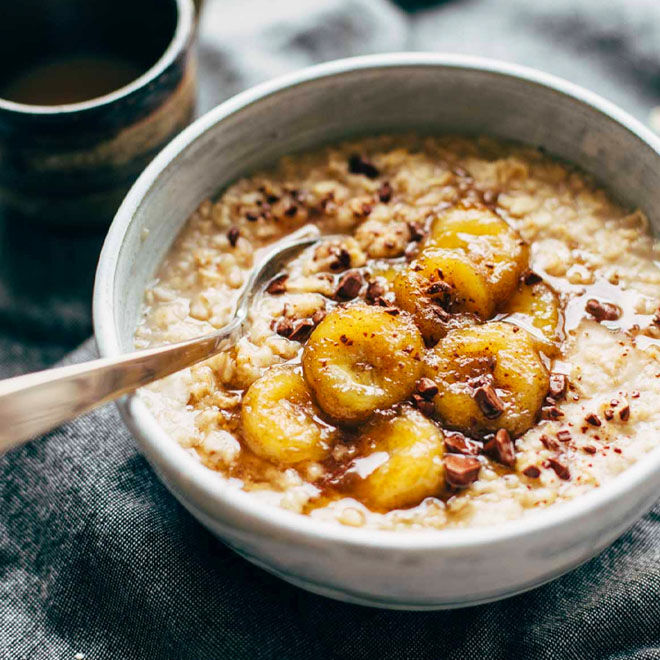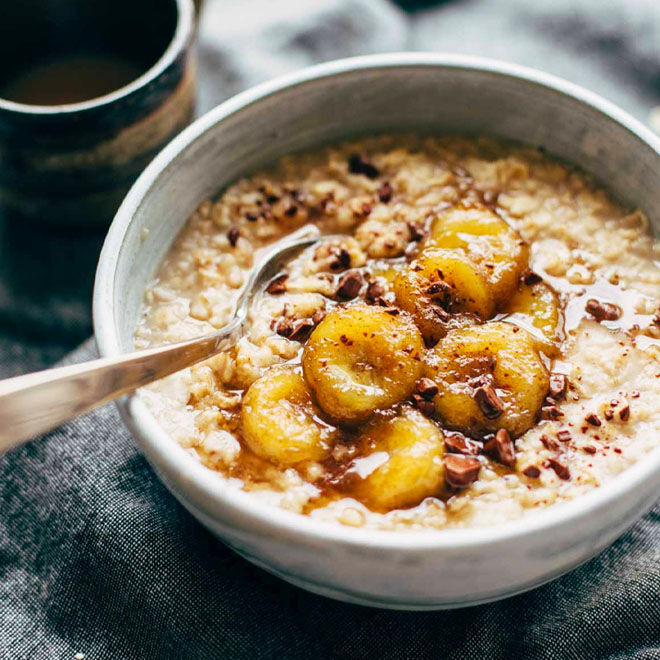 If bananas and chocolate are a successful duo with your younger ones, they'll love this indulgent twist for breakfast. Simply caramelise the banana rounds in a little maple syrup before adding to the oats. Delish! (via A Pinch of Yum)
American classic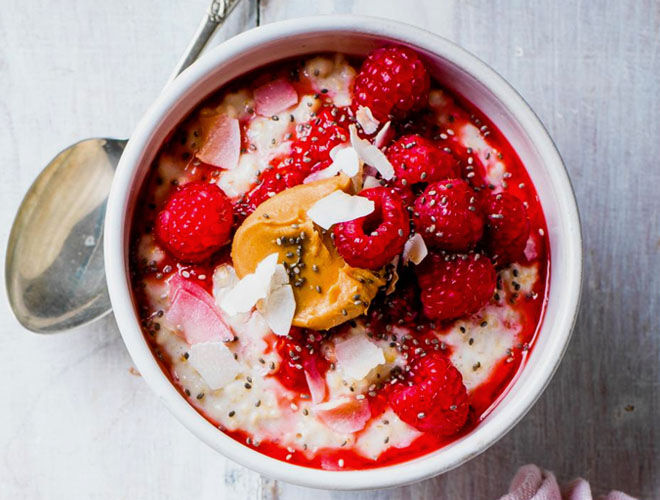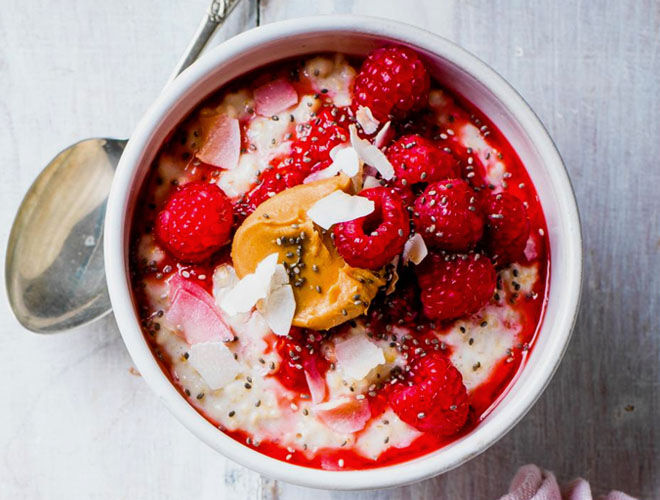 PB & J may have started out as an American classic, but over time this sweet and salty pairing has won our hearts too. Just a dollop of peanut butter and a handful of fresh raspberries is all it takes to have everybody scraping their bowl. (via Sainsbury Magazine)
Traditional with a twist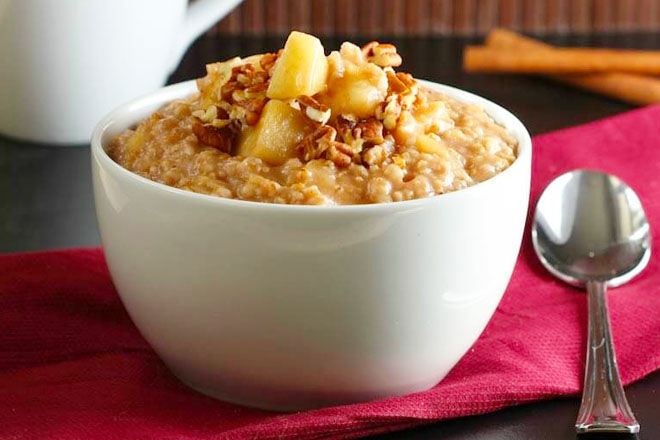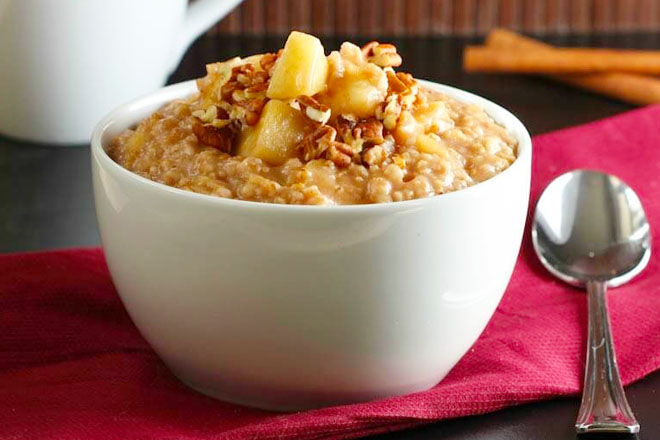 Like an apple pie, only better (and with fewer calories!). This apple, cinnamon and pecan porridge will warm you up from the inside out and send everyone to school smiling. (via Spoonful of Flavour)
Warm up with spice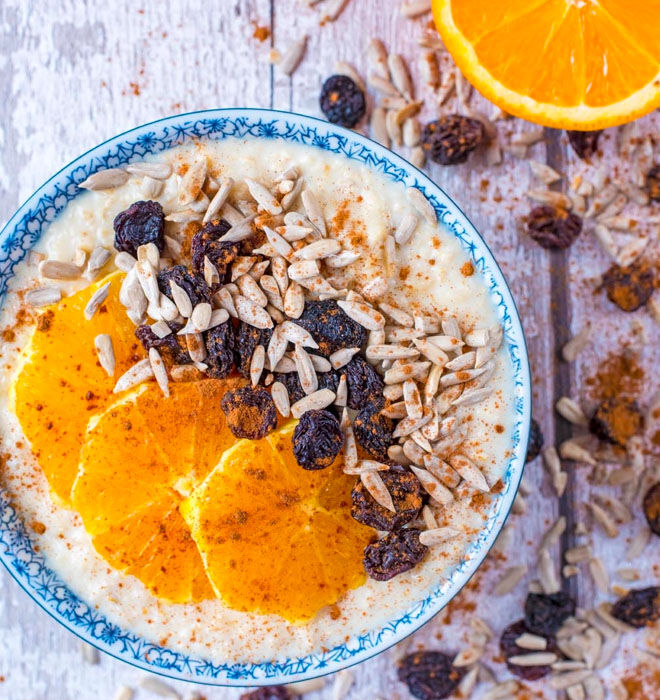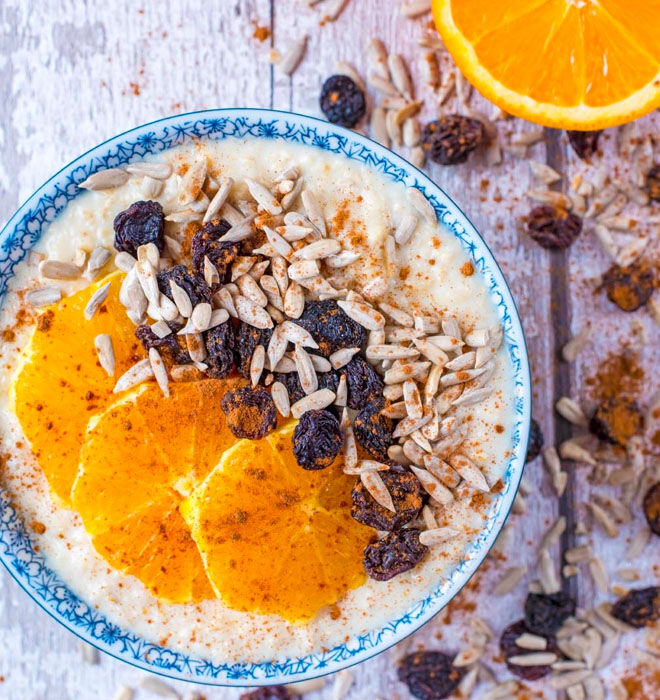 Spices are a fantastic way to add flavour to a dish without using any nasties. This spiced orange and raisin porridge will tickle their tastebuds with its warming combination of cinnamon, ginger and vanilla. Yum! (via Hungry Healthy Happy)
Feeling fruity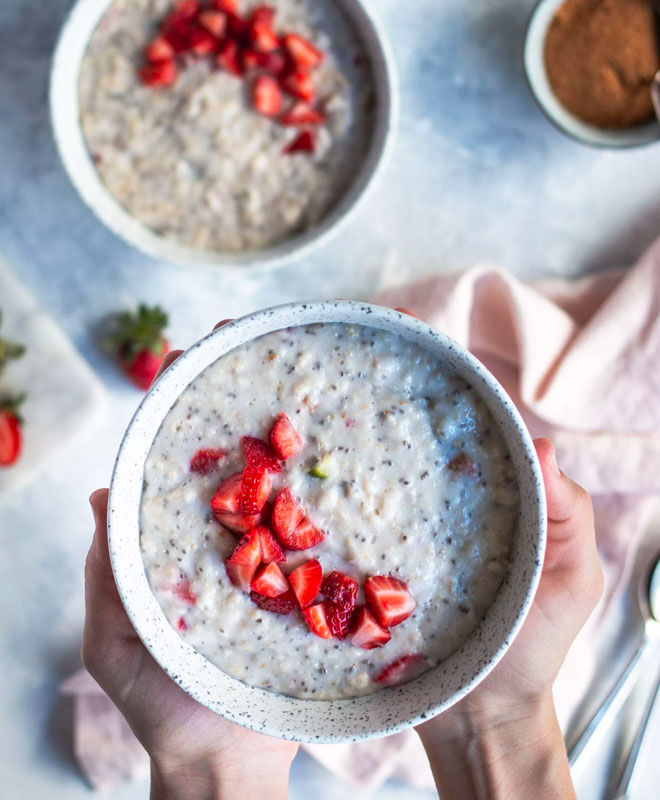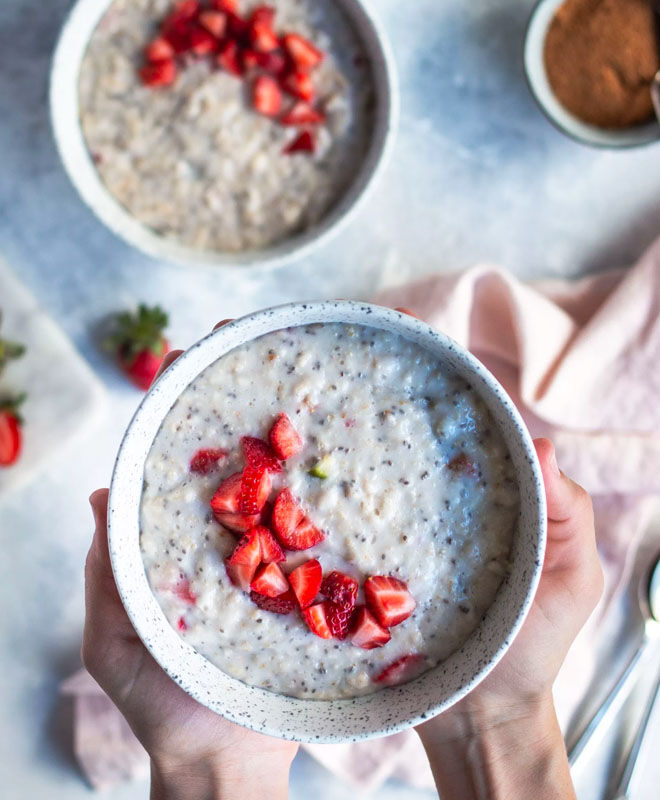 Kids (big and small) go crazy for strawberries, making this strawberry and fig porridge a favourite of ours. The subtle sweetness of the fruit lifts the oats and adds a lovely freshness for those bleak and bleary mornings. (via Sarah Bell Nutrition)
Food for the soul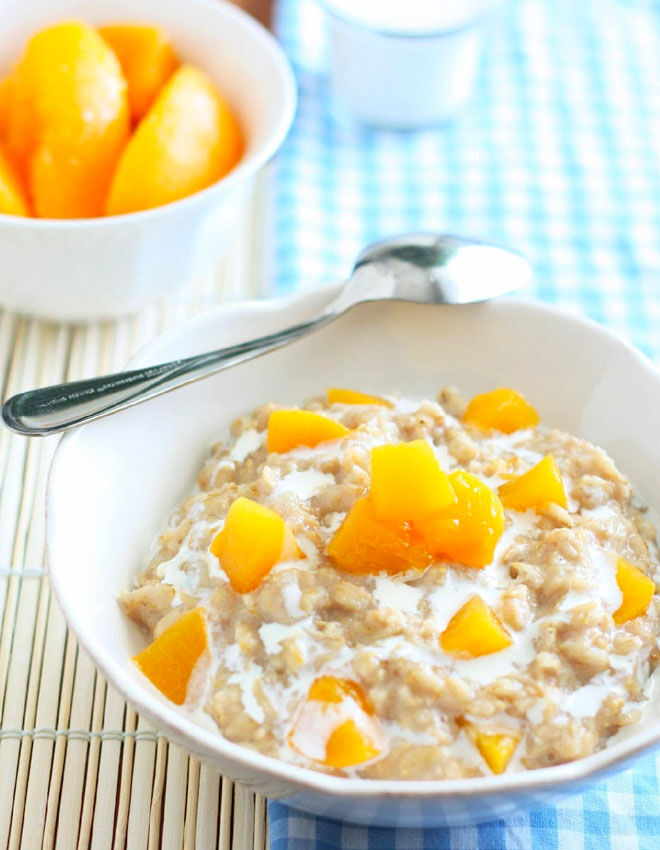 If like most busy households, your mornings are somewhat of a blur then this is the recipe for you. Tinned peaches and a drizzle of cream are all the toppings you need for a quick, easy and delicious family breakfast. (via Cooking Classy)
A slice of heaven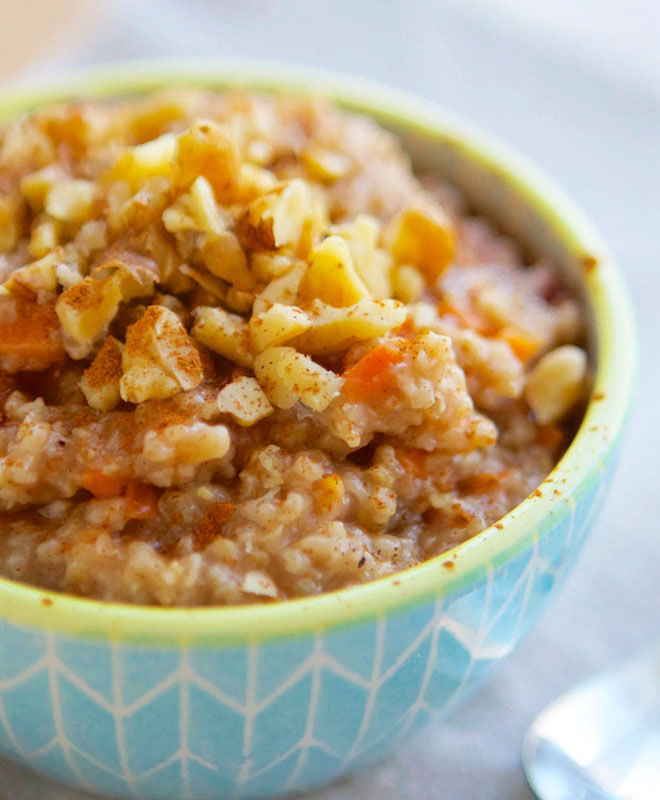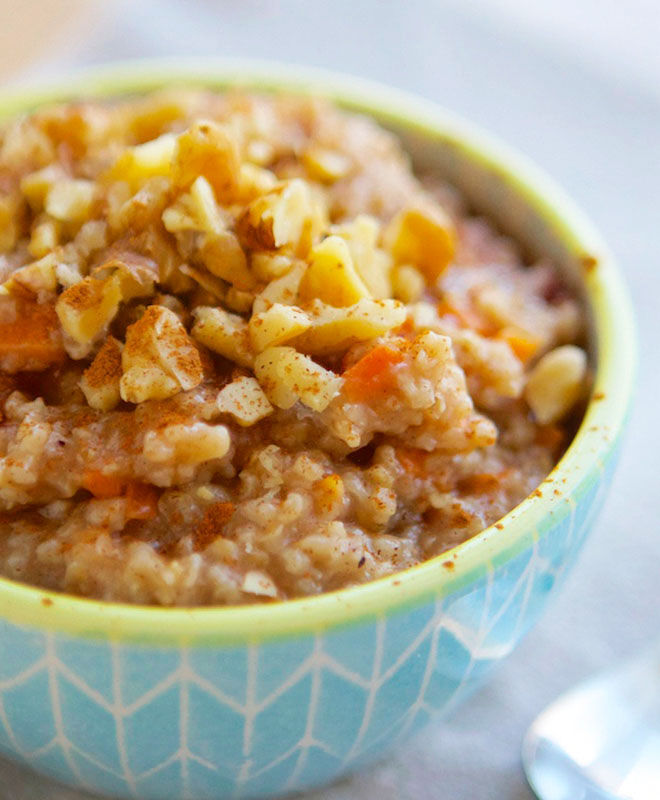 It's amazing how many hacks you can make in the kitchen and this carrot cake porridge is a scrumptious example. Simply combine oats with water, carrots, spices, and a drizzle of maple syrup and your taste buds won't know what hit them. (via Laurens Latest)
Double the deliciousness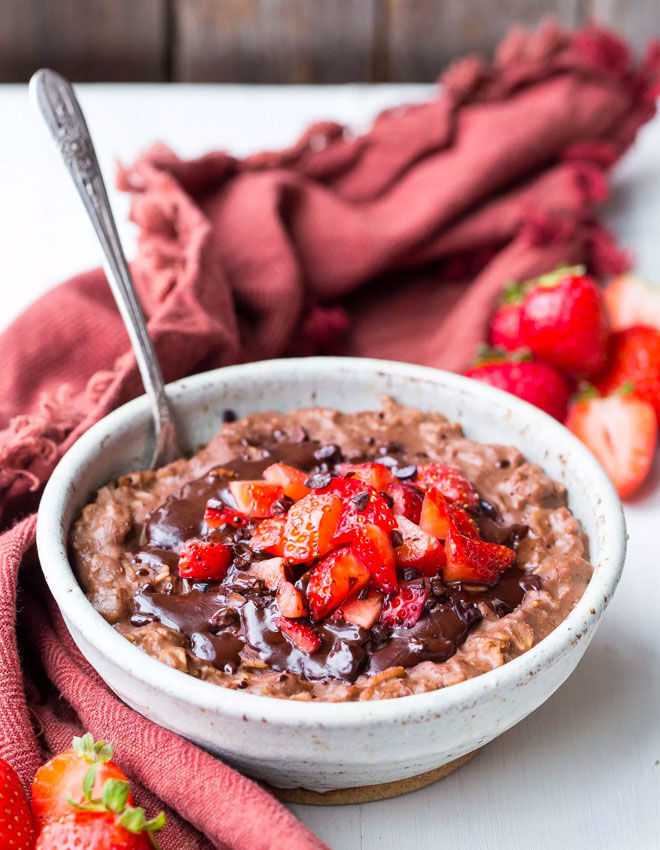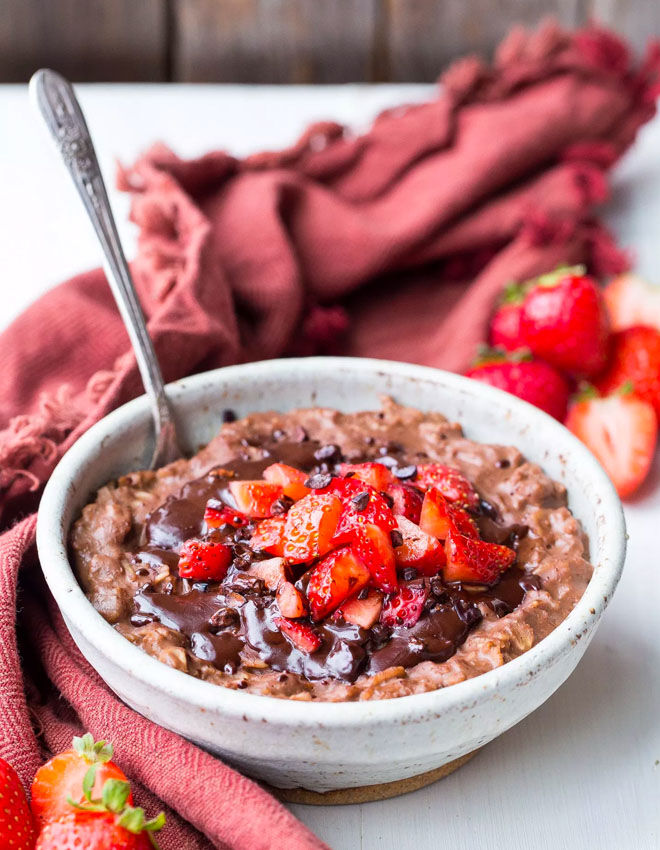 Enjoy dessert for breakfast with this indulgent chocolate and strawberry porridge. A hidden mashed banana in the oats gives them it a sweeter flavour and creamier texture without any cream in sight. Love! (via Bakerita)
Sunshine in a bowl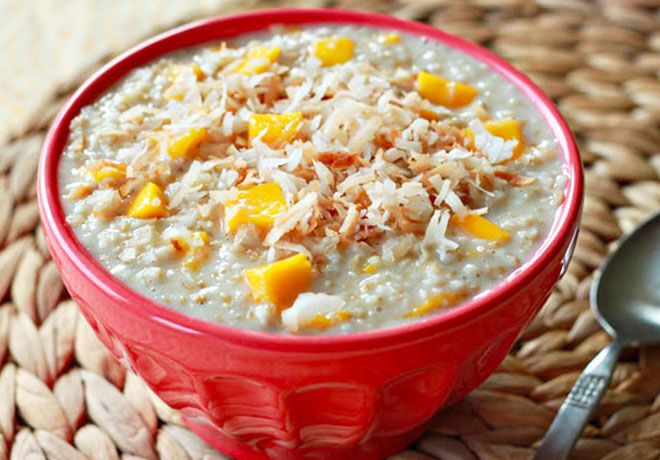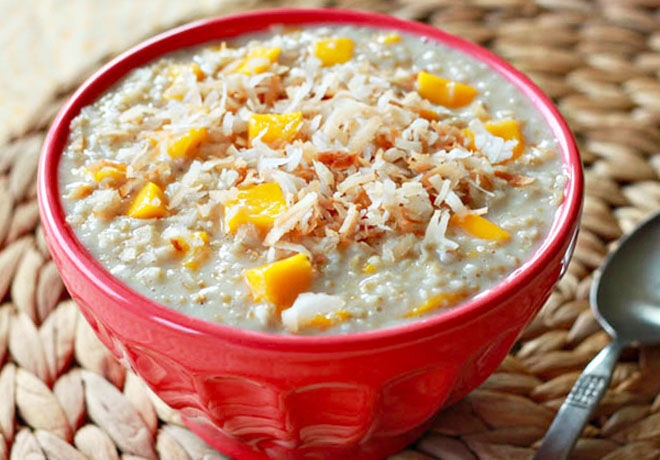 Fresh mango and coconut milk come together in this heavenly bowl of porridge to leave you feeling like you're back in the tropics. If only we could stay there all winter… (via Kitchen Treaty).
Read next …
Don't have time for porridge in the morning? These articles have got those hunger pangs covered: