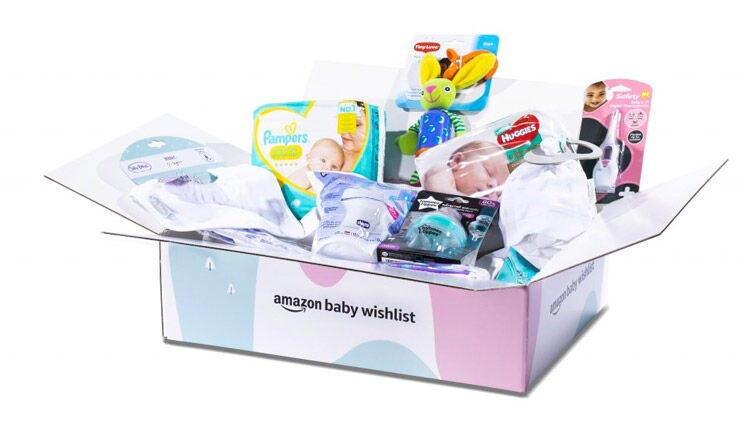 How to get an Amazon Baby Welcome Box
The Amazon Australia Welcome Box is a super popular bonus that mums are raving about because all it involves is creating a Baby Wishlist, purchasing a few items, and then waiting for a free baby box worth $200 to land on your doorstep.
What's not to love?!
Here's how to get an Amazon Baby Welcome Box:
Create an Amazon Australia account
Create a Baby Wishlist here
Add 20 different items to your Baby Wishlist
Purchase over $59 worth of items from your Baby Wishlist
Once the orders have shipped you can redeem the Baby Box with over $200 worth of free goodies
Easy, right?! Now you also need to know that these boxes run out super fast, but are constantly being restocked. So if the Amazon Australia site says the boxes are out of stock, make sure you sign up for an email notification so you'll know the minute they're back in stock and you can enter your code for redemption.

More on Amazon Australia Welcome Boxes
Got more questions about the Amazon Baby Boxes? We have the answers:
What products do I have to buy to be eligible for a baby box?: Any product that has an 'Add to Baby Wishlist' button on the product information page is eligible to be added. Search for products as you normally would – when you find an item you would like to add to your Wishlist, click the 'Add to Baby Wishlist' button. It's under the 'Add to Cart button on the item's product information page. Just make sure to add at least 20 different products to your Wishlist.
Once I am eligible, how can I get a Welcome Box?: You'll see a 'Redeem' button at the top of your Amazon Baby Wishlist as soon as you become eligible. Click the 'Redeem' button to add the Welcome Box to your cart.
I added 20 different items and I completed the $59 purchase requirement, but I can't claim my Welcome Box yet, why?: You need to wait until the $59 worth of purchases have been shipped. Once shipped, you'll be able to redeem your box.
What's in the Welcome Box?: It's a selection of products for bubs and parents, and the contents may change from time to time. But if you want a sneak peek, here's what Danielle from our Mum's Grapevine Pregnancy Group got in her Welcome Box: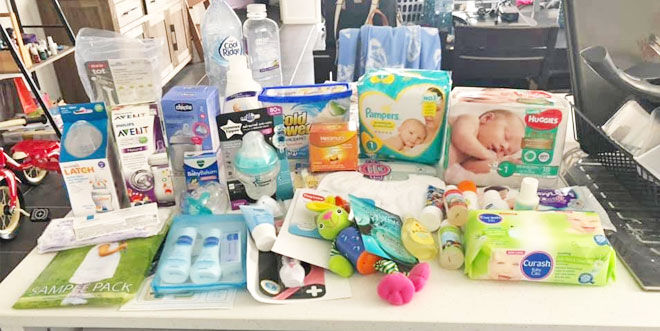 Does buying a gift card count towards the $59 purchase requirement?: No.
The other thing to keep in mind is that these boxes can only be shipped to Australian addresses, and tend to arrive in three to five business days after redemption. There's also a limit of one per customer per account.
So, if you want the baby box every mum in Australia is trying to get her hands on, order now because they disappear super fast.