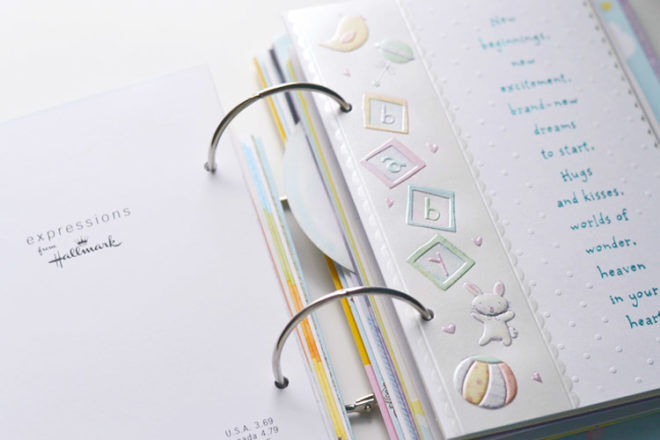 Got a pile of 'welcome to the world' cards sitting in a drawer? Here's a creative way to turn them into something special.
Just a couple of minutes is all it takes to make a keepsake book for baby. Whether it be baby greeting cards or first birthday cards, this super sweet idea gives little ones something to treasure in years to come.
All you'll need is a hole punch and something to keep the cards together.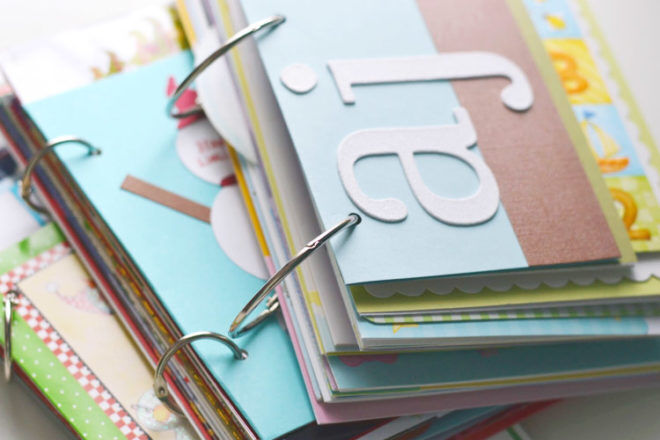 Pop holes through each card using a hole punch. Depending on how strong your punch is you can probably stack a few cards together.
Then using either loop binders, ribbon or string threaded through the holes, simply bring the book together. Easy and beautiful.
(Images: A Vegas Girl at Heart)
Read next …
We adore sharing brilliant tips and tricks from mums. Check out our latest Mum Tip articles: