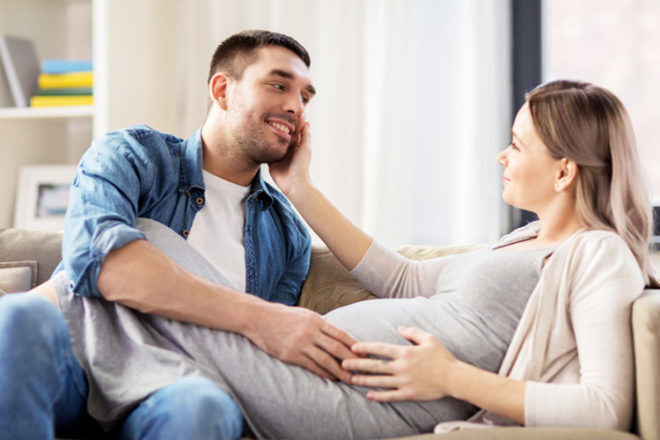 Any new parent will tell you that babies are hard work. Amazing, but hard work. So it's little wonder that some parents are now drawing up 'baby prenups' before their little bundle of joy arrives to make sure the new baby load is carried by both mum and dad.
'Duties' like nappy changes, feeding, cleaning and cooking are being included in pre-baby contracts, so both parents agree on how they'll divide baby duties.
Signing on to baby prenups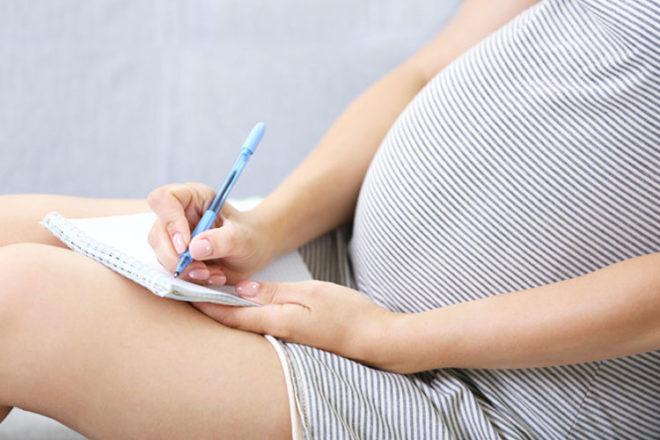 Mum Melissa Biggs drew up a written agreement with her husband while expecting her second baby.
"He told me, 'I'm not a mind reader,'" Melissa told Good Morning America. "And we had different expectations of how things should be done. We wrote out everything to set up clear expectations for each party."
The couple divvied up duties based around what they preferred doing, as well as what's needed. For example, when Melissa expressed breastmilk, her husband would wash all the breast pump parts.
"I make all the dinners, and he cleans all the dishes. I do the floors because they bother me more. He takes care of laundry," Melissa said.
What the experts say about baby prenups
Certified life and relationship coach Megan Luscombe says while the concept has merit, it needs to be implemented in the right way.
"It's an interesting one and perhaps a bit of a weird name to give it, especially as a pre-nup triggers more negative than it does positive when it comes to the world of marriage and divorces. When I work with parents it's more about creating a framework for both parents to share equal responsibilities in parenting their children (or future child), it isn't a locked in contract because parenting is forever changing/evolving," Megan explained to Mum's Grapevine.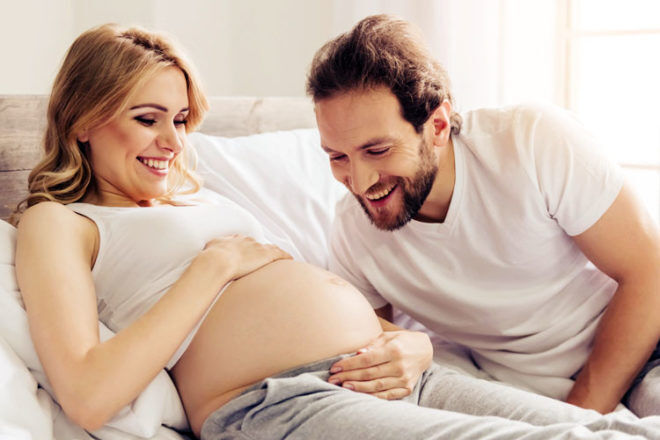 "Responsibilities in parenting and relationships should be shared, it's that simple. The issue is that in some relationships it's not happening (at all) and some people are going at lengths to change that (by having sessions with therapists/coaches etc). Parents should be having honest and upfront conversations together, they should be entering parenthood as equals with a shared level of respect and responsibilities."
Is it all too overwhelming?
Life coach Niro Thambipillay from Family Focused Fathers says the idea of a baby pre-nup is an overwhelming prospect for first-time dads.
"Personally, I know that there was nothing I could have done that prepared me for the changes that being a father brought," Niro told Mum's Grapevine. "So an agreement would have been useless for me as I would have no idea what I was agreeing to.
"Instead, I think it would be easier to have an agreement about open and honest communication and the need for discussion as both the mother and father will be learning on the job. Once the baby has come along, there will be obvious things that the father can do to help, such as helping around the house.
"Giving a man a written list of things a woman would like help with can be helpful for a man as it can help him focus, but using a written agreement as a weapon could only reinforce his sense of inadequacy at home and cause long term relationship issues."
Niro says that the second time around a more structured agreement may be helpful, "as long as it is used as a guideline and a living document that is reviewed constantly, rather than the equivalent of a 'legal document'. The big drawback about having such a written agreement is that it can be used to hold someone over a barrel or as a threat."
The experts say that agreeing to baby duties before your little love comes along doesn't have to be as rigid as a written document.
"It's about documenting shared responsibilities that the parents WANT to do and making it equal for both," Megan explains. "It also shouldn't be gendered because there are no 'male roles' and 'female roles."
Read next …
Searching for helpful ways to prepare for baby? Here are a few handy articles to read next: