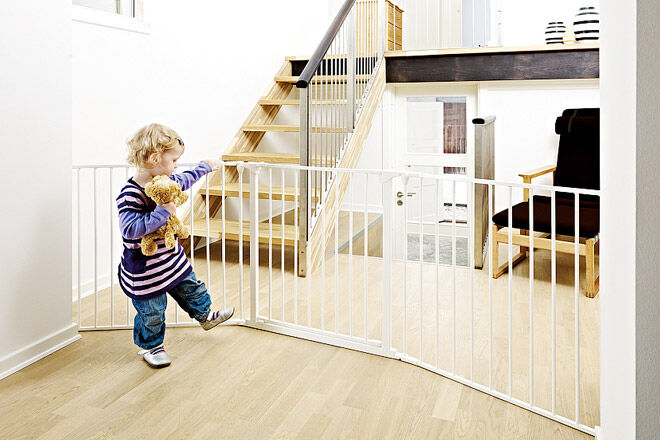 Toddlers have a knack for knowing where they're not supposed to be and once walking, parents either need to grow a set of eyes in the back of their heads or secure the zone into a child-friendly space.
Blessed with new-found confidence and no longer satisfied with staying in one spot, curious toddlers are masters of mischief, with little regard for keeping themselves (or anything else for that matter) in one piece. This is where safety gates come into their own.
Baby gates are designed to keep kiddos eager for adventure safe at home.
How to choose a baby safety gate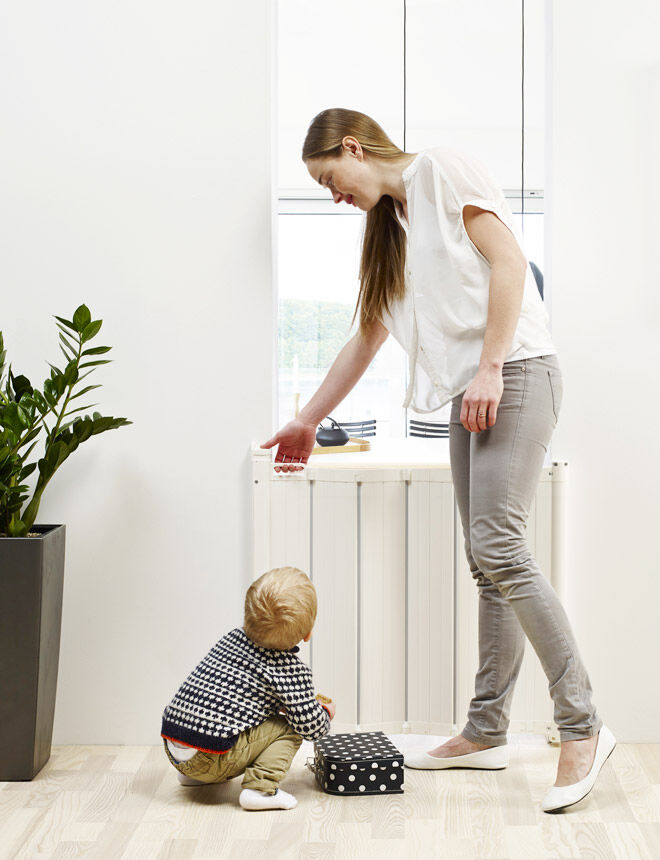 1. Choose your type. There are two main kinds of baby safety gates:
Hardware, wall-mounted safety gates attach with screws directly into a solid wall or wood post and are useful to block off high-risk areas such as stairs, fireplaces and kitchens. These gates are the safest option as they are more secure and have no cross bar at floor level (a nasty trip hazard). With these gates, you have the option to quick release/remove gate for events or between babies and they're great for grandparents too.
Pressure mounted safety gates are easy to set up and take down. The gate is tightened between two solid wall surfaces. These work well in doorways where there is solid wood construction, but they cannot withstand as much pressure as hardware, wall-mounted gates. Pressure mounted safety gates can be a great option for renters who can't make marks on the walls. Just remember they have a cross bar along the floor which is a trip hazard and therefore must be installed at least 1m away from the first step of a staircase.
2. Measure! Gates come in all shapes and sizes, but you may need to buy extensions to make your chosen gate fit. Make sure you have accurate measurements on hand and you're aware of what extensions are available and how far they expand.
3. Check the height. Safety gates should be a minimum height of 60cm and should be at least three-quarters of your child's height to prevent accidents.
4. Check the slat space. Gate slat openings must between 50 mm and 95 mm so that babies won't be able to force their heads through the spaces. There should be no spaces in which a child can get their head or torso trapped. Gate slats must always be in a vertical position as children are surprisingly adept amateur mountaineers and love climbing.
6. Choose the right gate for your stairs. Some gates have a horizontal bar that crosses the floor beneath the gate, which could cause tripping when the gate is open. Never use a safety gate with a horizontal bar across the floor at the top of the stairs (at least 1m away from the first step).
7. Check the latch mechanism. The ideal latch should be one that you can use effectively and efficiently but your child cannot operate. Can you open it one-handed while holding a baby or a washing basket? Consider opting for dual-action latches that must be pushed down before swinging the door open, or latches that need to be squeezed or pulled. Never climb over a safety barrier, particularly when holding your child.
BabyDan Review: Baby gates for all settings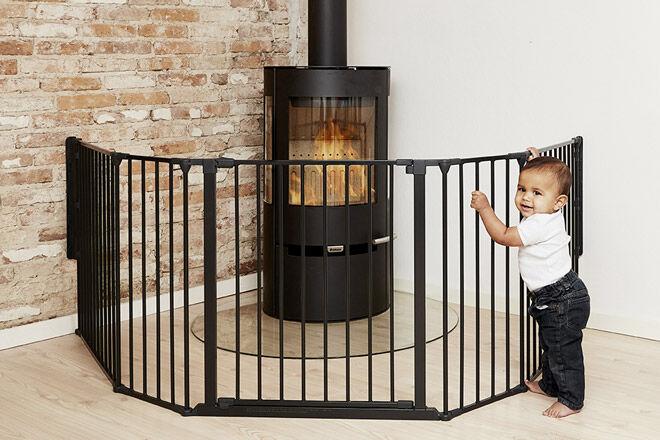 Danish designers BabyDan are global-leaders in child home safety and make all their products in their own factory in Denmark from top-quality materials.
From large open-plan living spaces with fireplaces to rental properties with sliding doors, BabyDan's large and innovative range of baby gates has a safeguarding solution for every setting.
We review the BabyDan safety gates range to help you find the right safety solution for your home.
Baby gates for rentals: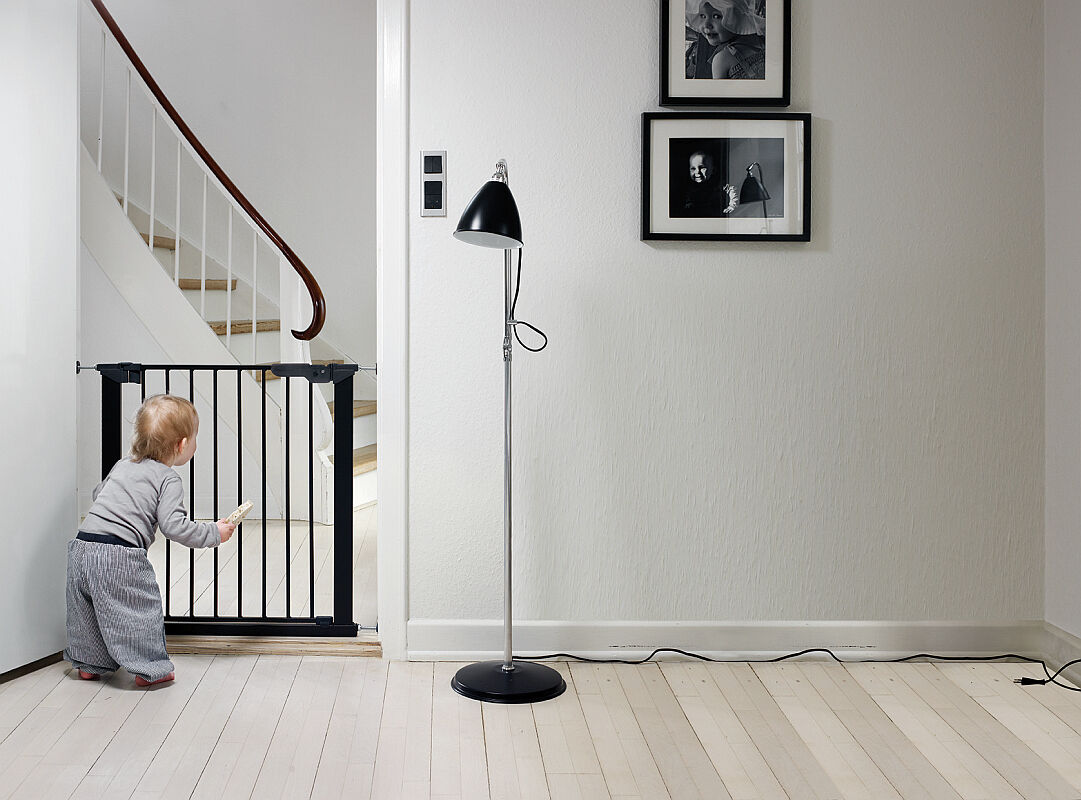 With no drilling or tools needed for installation, the BabyDay Premier Gate is a temporary safety solution, ideal for renters with mini roamers. The pressure-fitted gate opens in both directions which is a huge advantage in high-traffic areas around the home.
Extra-wide hallways or doorways? Simply add a few extra bars (up to six extensions available) to accommodate the space you're wanting to secure.
Baby gates for stairs:
If you're running up and downstairs all day you'll be looking for a baby gate that's easy to open both ways with one hand. The BabyDan MultiDan Baby Gate is perfectly suited for stairs.
With no bar running across the bottom to trip over, a double safety lock system that's easy to open one-handed by an adult and a click release system that lets you remove the whole gate for easy access in an instant – transforming your baby-friendly 'zone' back into a free-flowing space.
Baby gates for open-plan living:
When bubba is sound asleep, it's bye-bye baby gate! Unlike any other baby gate on the market, the BabyDan Guard Me Baby Retractable Barrier folds back to one side rather than swinging open or closed. This unique design makes the safety barrier almost invisible when not in use.
With the option to fit both inside or outside of any opening, the Guard Me Baby Barrier is ideal for tight spaces where traditional baby gates can't fit.
Baby gates for extra-wide spaces:
In many newly built homes, we're seeing fewer walls and more free-flowing spaces. The airy, open-plan design allows natural light to flood right in but makes containing small ones on the move a little tricky.
The BabyDan Flex Configure System can be put together to suit your space. With many configurations to choose from, and the option to have more than one gate, you can secure hazard hotspots like the kitchen, fireplace or balcony doors with any shape you need.
Portable, standalone playpens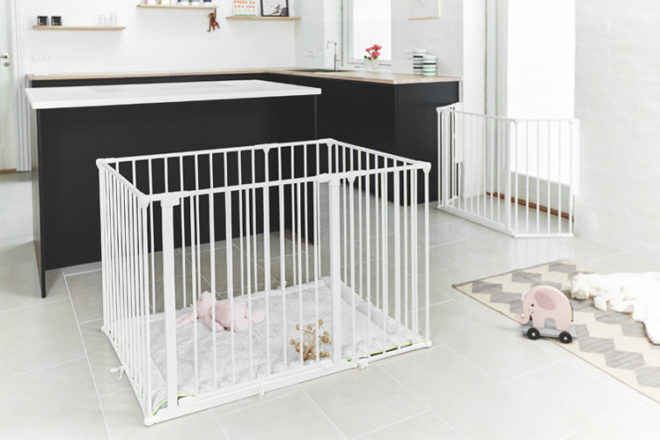 The BabyDan Flex fence system can also be used as a standalone playpen while bub is small and happy to wriggle and roll on their tummy. As they grow, the modular system easily adapts with your needs – bigger, smaller or even put on a diagonal to block off specific areas.
The BabyDan range is all about minimising accidents around the home, making life with little ones safer and more enjoyable for all.
The BabyDan safety gate range is available online from Danish by Design.
This post is sponsored.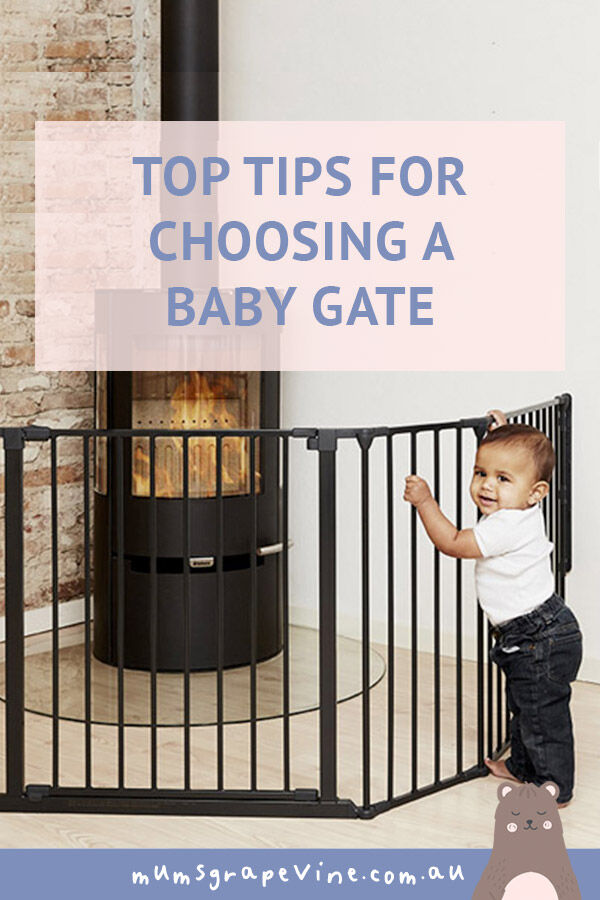 (This BabyDan review is sponsored by Danish by Design)