There's no better way to celebrate new life and the beauty of motherhood than with a baby shower.
A sweet soirée with family and friends is the perfect precursor to the arrival of your precious bub, and deciding the baby shower theme is half of the fun. We've gathered a galaxy of baby shower theme ideas – everything from Adventure to Zoo and all the letters in between.
A to Z Baby Shower Theme Ideas
---
A | B | C | D | E | F | G | H | I | J | K | L | M
N | O | P | Q | R | S | T | U | V | W | X | Y | Z
---
Adventure Baby Shower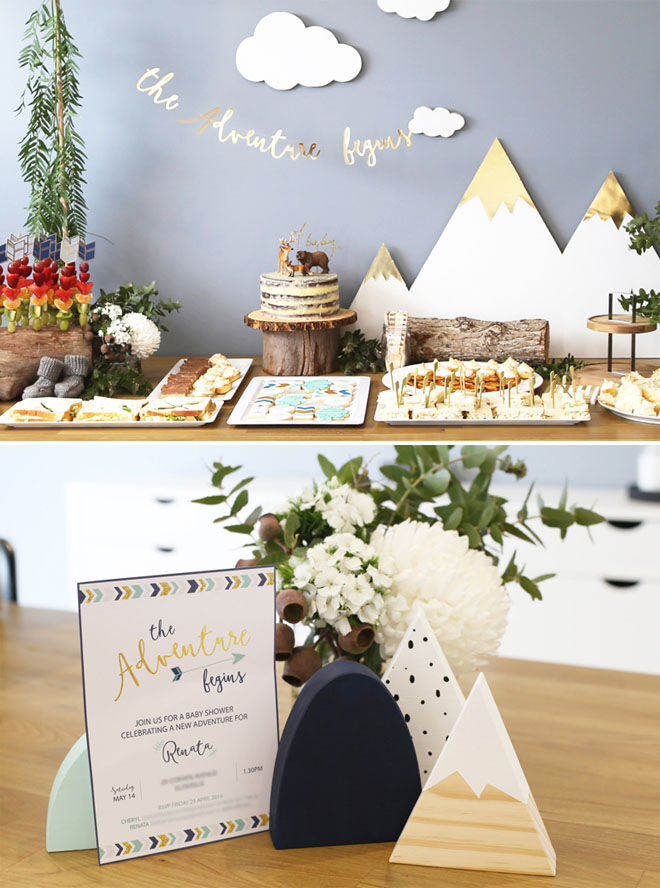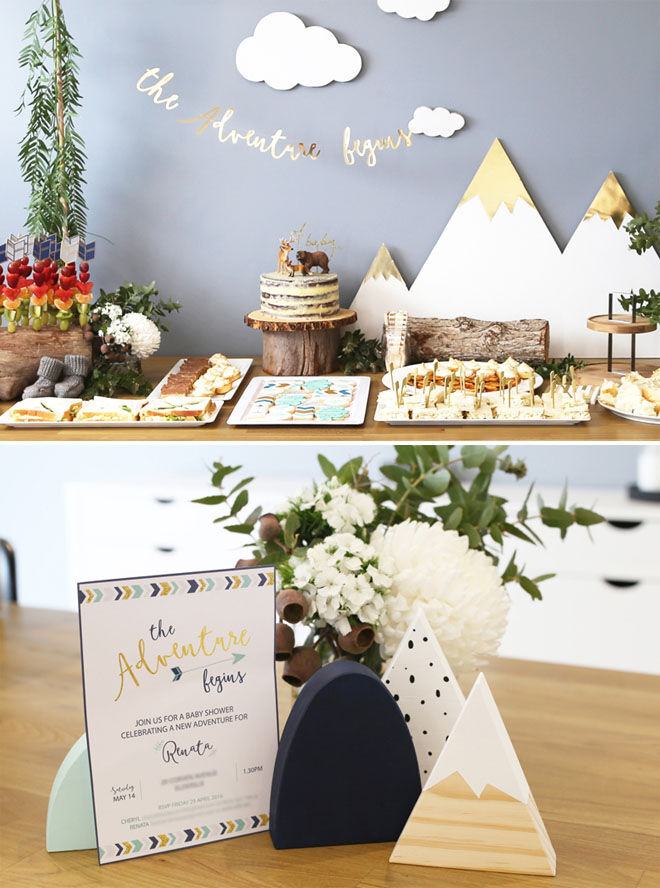 Adventure: Having a baby is one of life's greatest adventures, so it makes a fabulous baby shower theme. Draw inspiration from across the globe, or give the party an explorer twist. (via: Hooray)
Other ideas:
Autumn
Animal
Australiana
Alphabet
Apple of your eye
April showers

Boho Baby Shower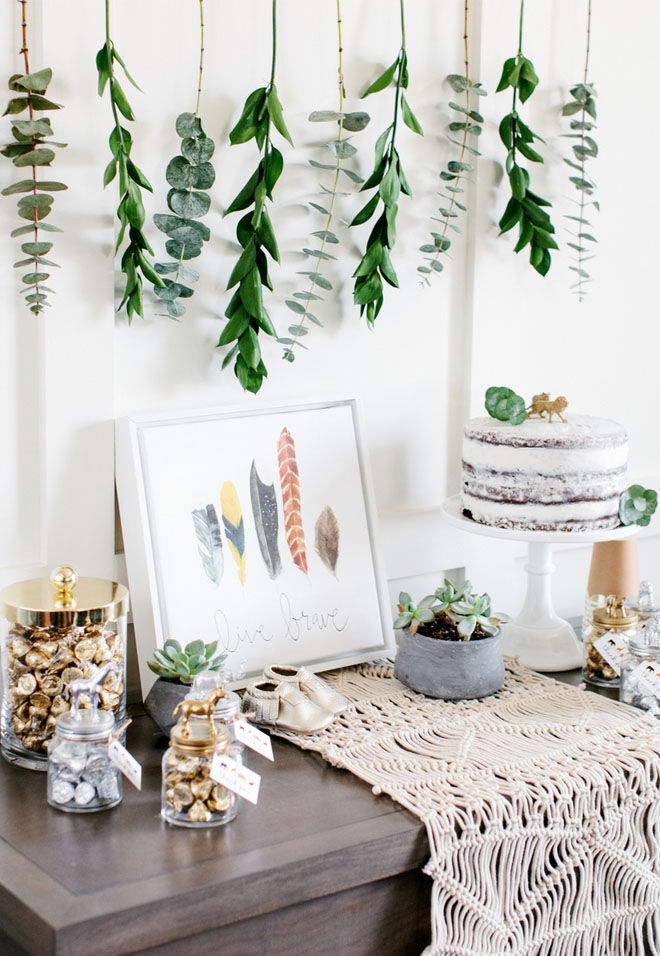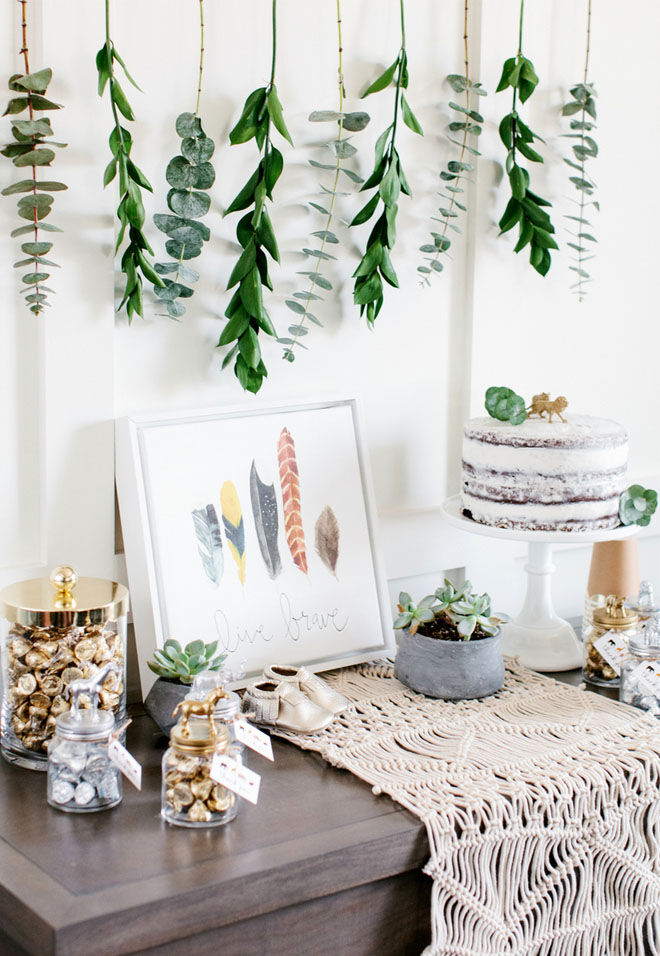 Boho: Feathers, fauna and all things natural will give a boho vibe to any baby shower. Think stripped back, greenery and handmade. (via: The Tomkat Studio)
Want more boho-themed ideas? We put together a boho baby shower guide just for you.
Other ideas:
Books
Baseball
Bun in the oven
Balloons
Beauty and the Beast
Brave
Butterful
Beach
Basketball
Bunny
Breakfast at Tiffany's
Cactus Baby Shower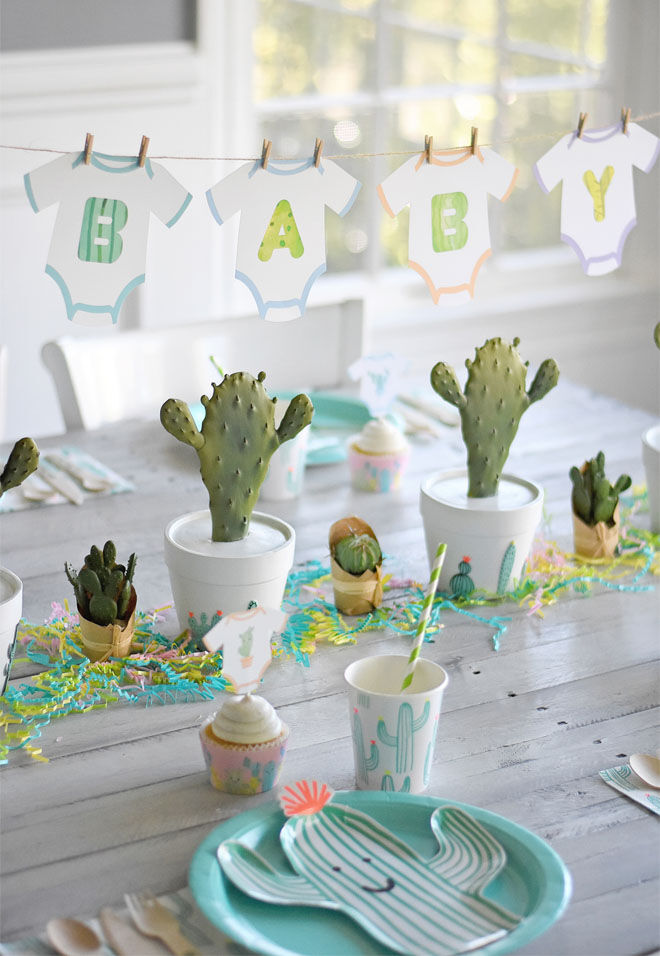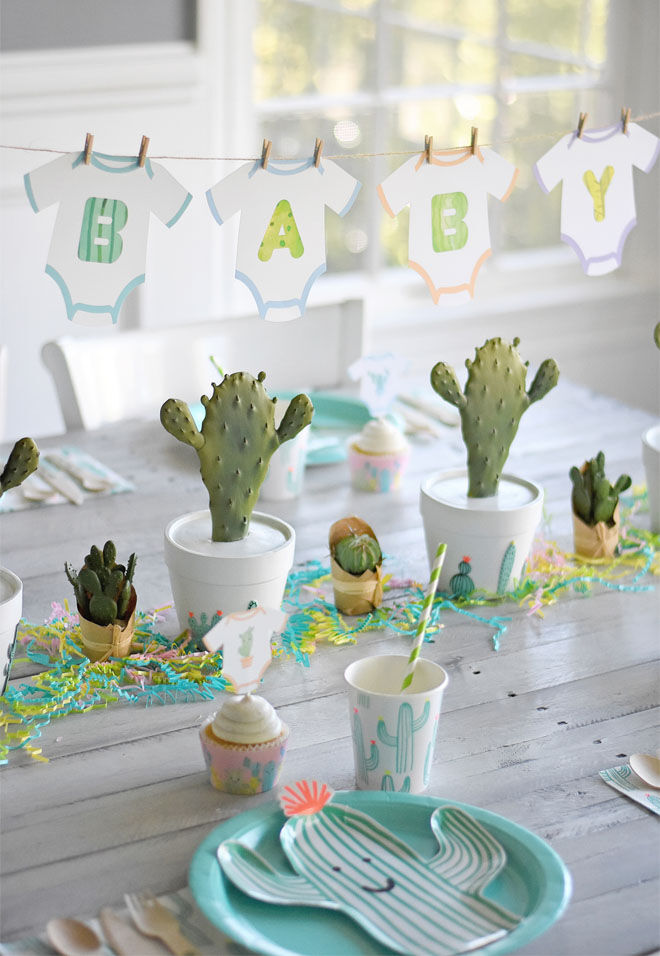 Cactus: There's nothing prickly about this adorable baby shower theme. From cactus cookies and cupcakes, this party is super succulent! (via: Project Nursery)
Other ideas:
Cute-as-a-button
Crayons
Camping
Circus
Construction
Cowboy/girl
Cabbage patch
Doughnut Baby Shower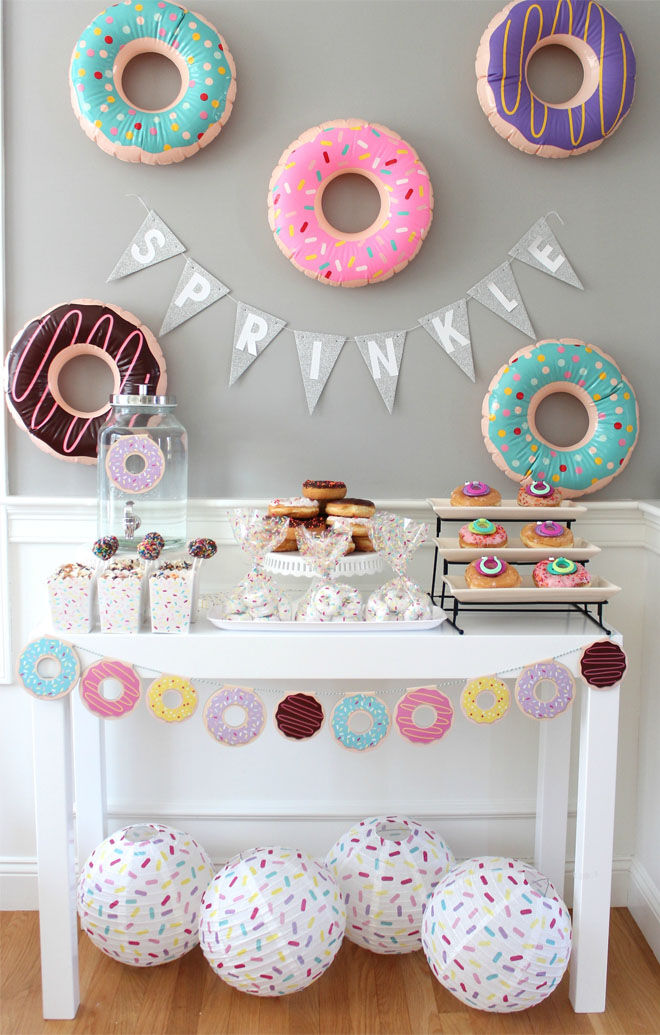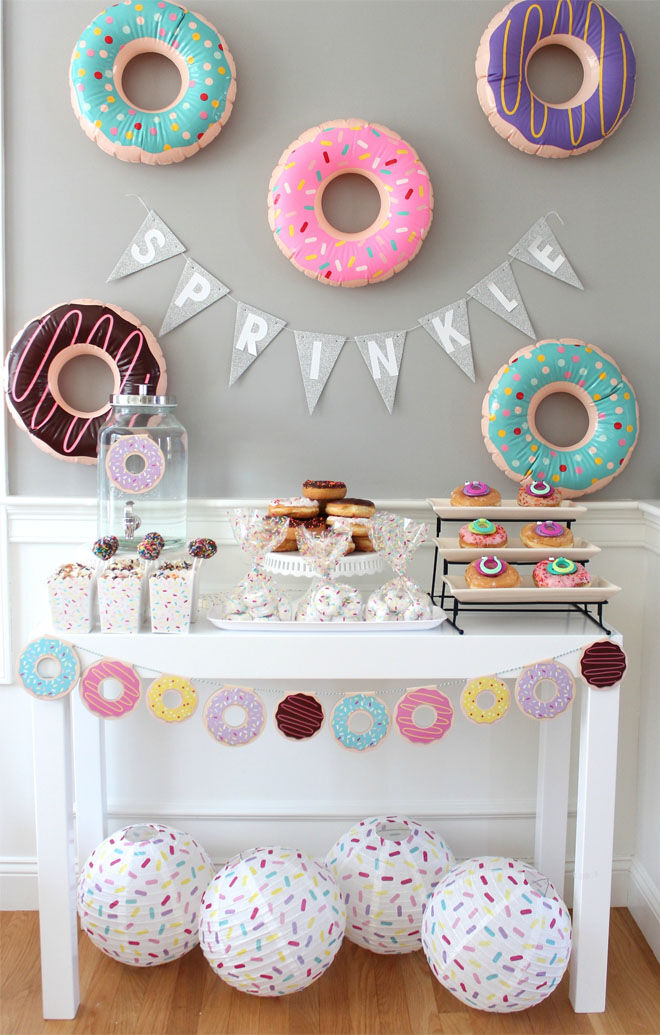 Doughnut: Is there anything more delicious than a baby shower dedicated to a pregnancy craving? (via: Fun 365)
Other options:
Deer
Dandelion
Dots and spots
Eucalyptus Baby Shower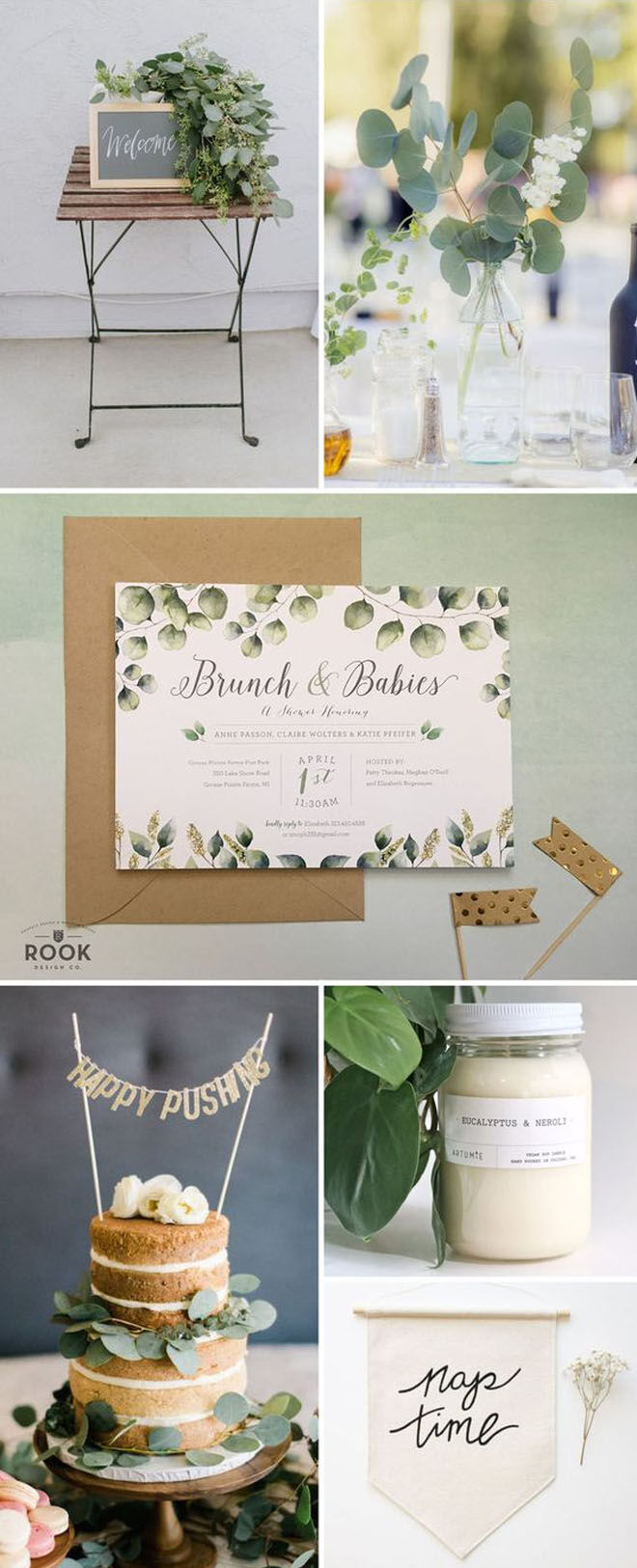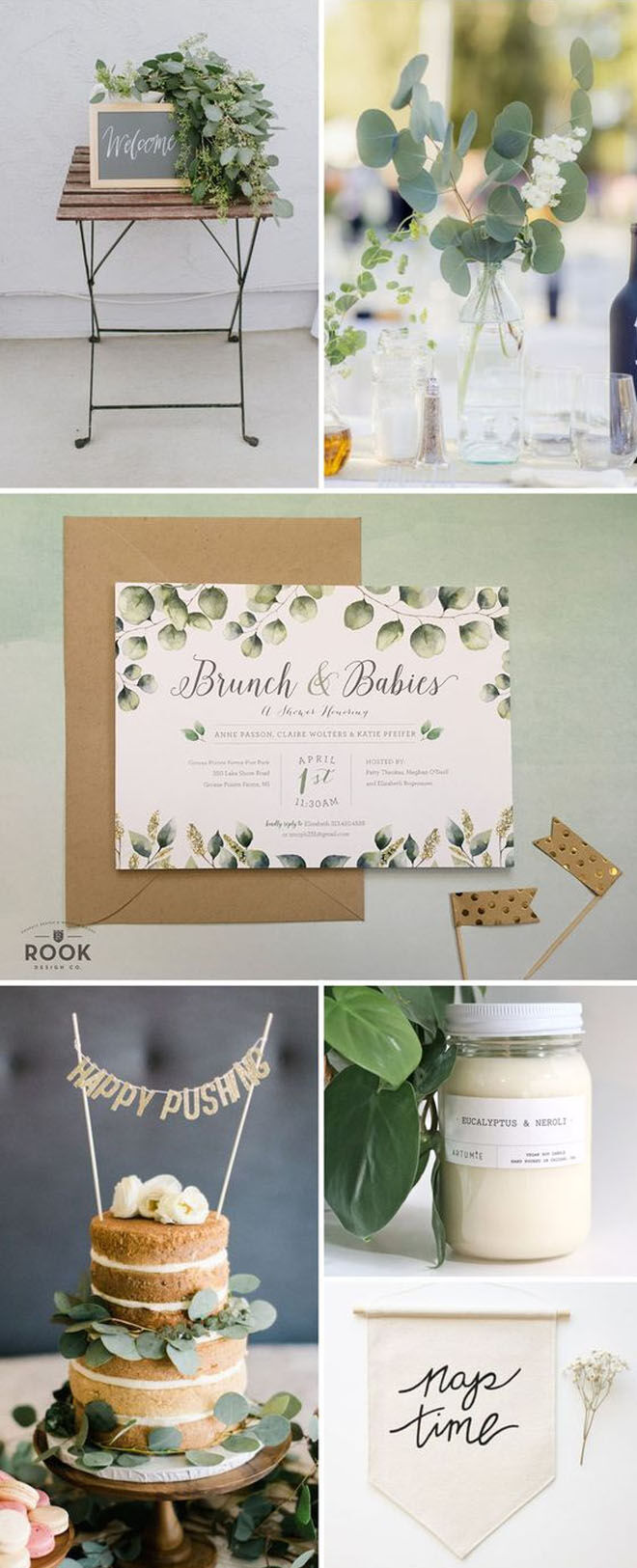 Eucalyptus: An Australiana theme through and through, hints of pale green mixed with the heady scent of the Aussie bush create a beautifully natural baby shower setting. (via: Rook Design Co.)
Other options:
Elephant
Elegant
English garden
French Inspired Baby Shower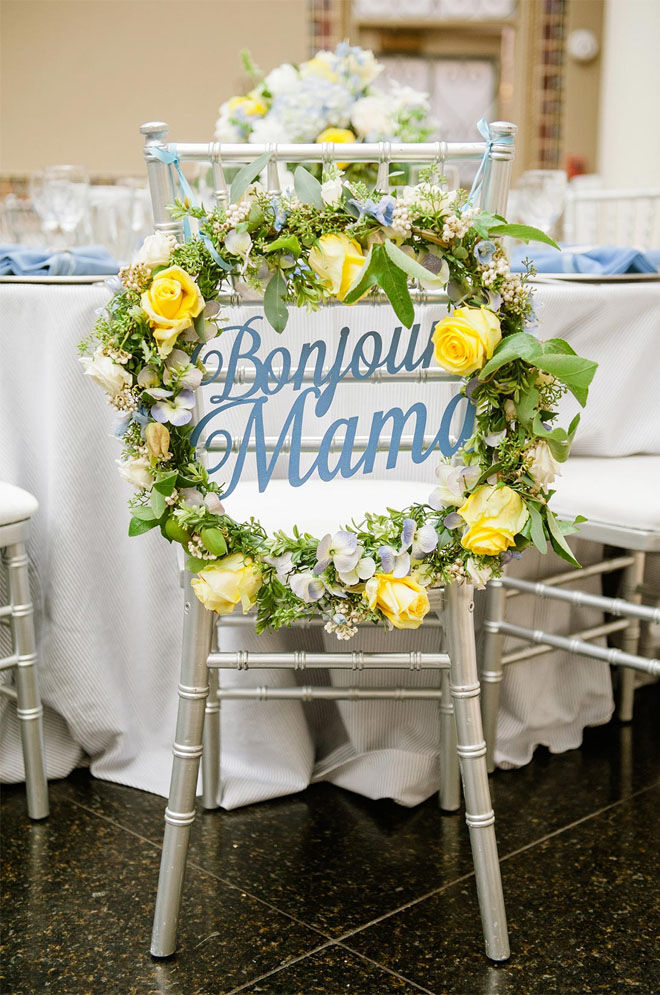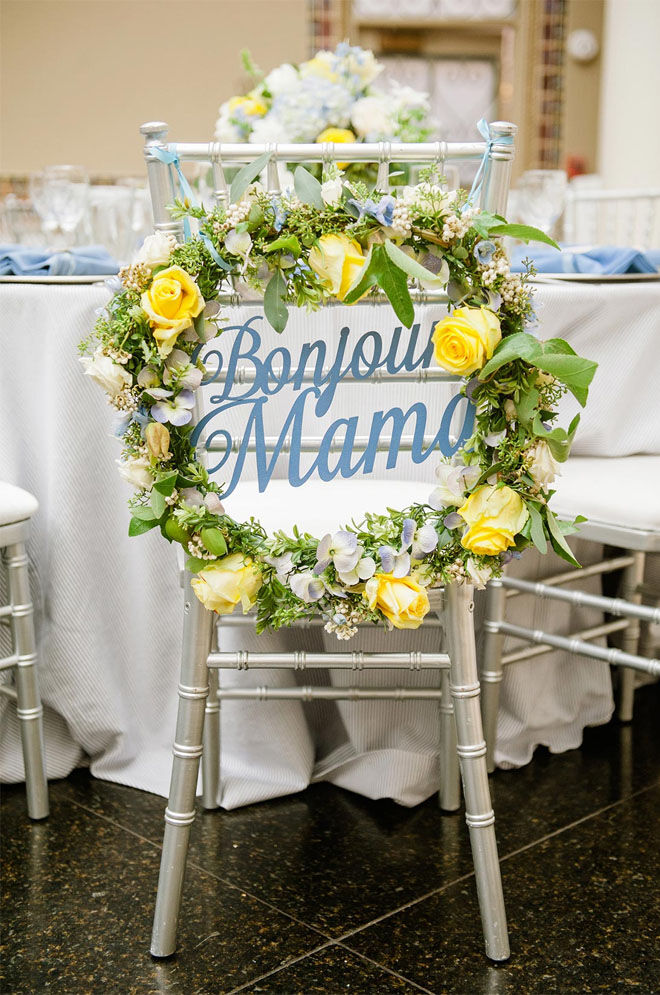 French inspired: If your baby shower is set for spring, a French-inspired affair will suit perfectly. Soft florals and a smattering of French words will give your baby shower a distinctly Parisian feel. (via: The Little Umbrella)
Other options:
Fairy garden
Fiesta
Flamingo
Fox
Fundraiser for charity
Floral
Garden Party Baby Shower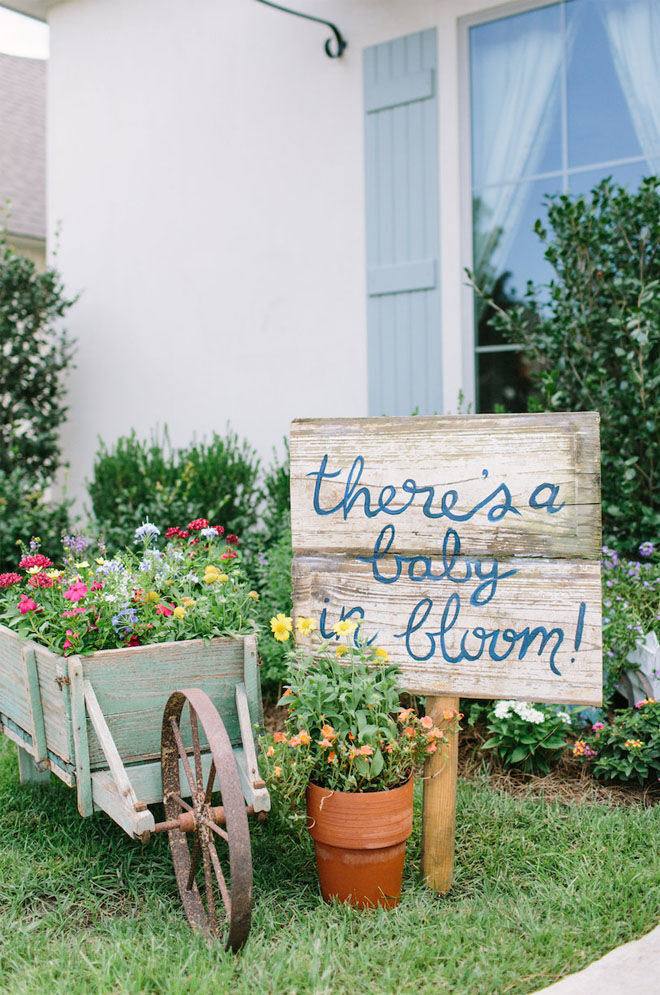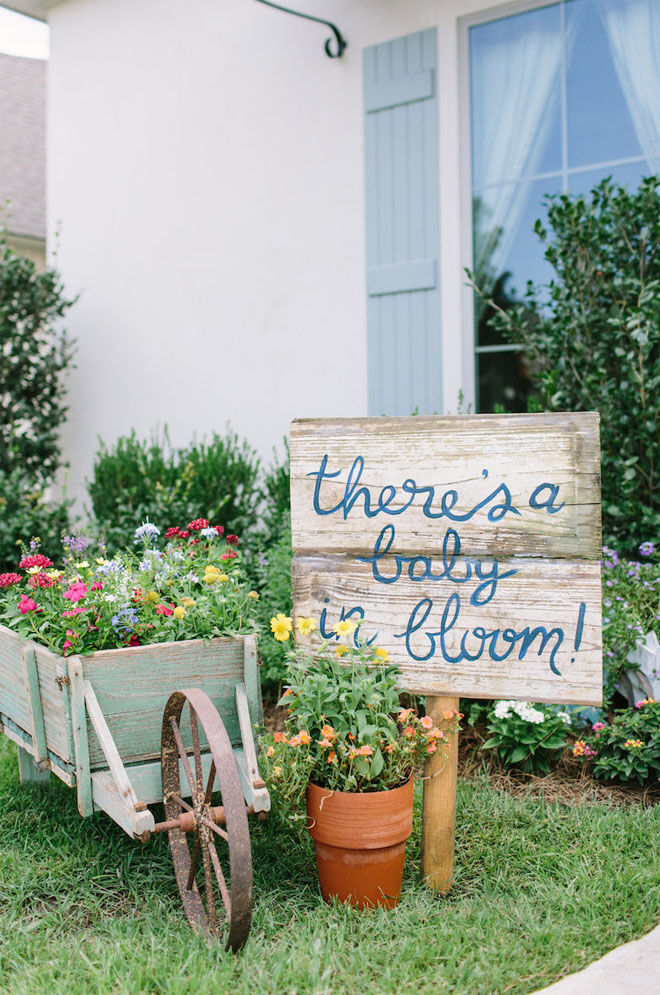 Garden party: Beautifully manicured lawns, tables under the shade of a tree and the sound of birds singing – an elegant garden tea party baby shower it is. (via: Camille Styles)
Other options:
Game of Thrones
Gender reveal
Galaxy
Golden books
Glamping
Giraffe
Hello World Baby Shower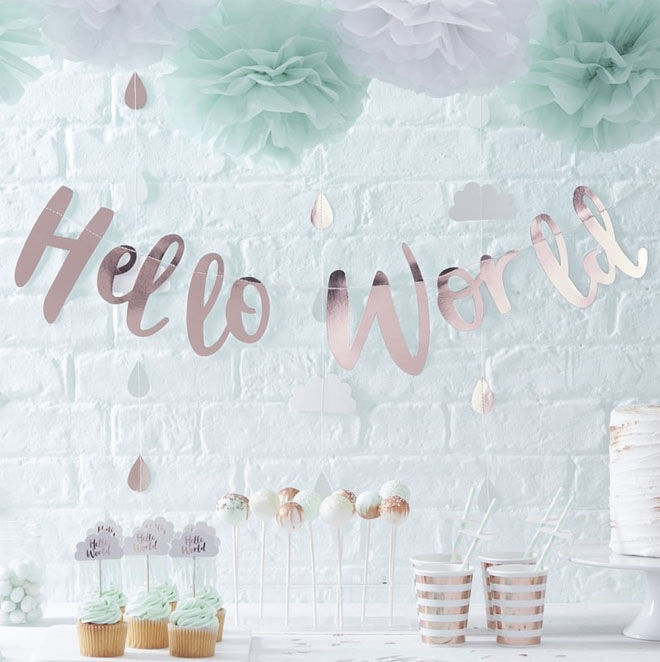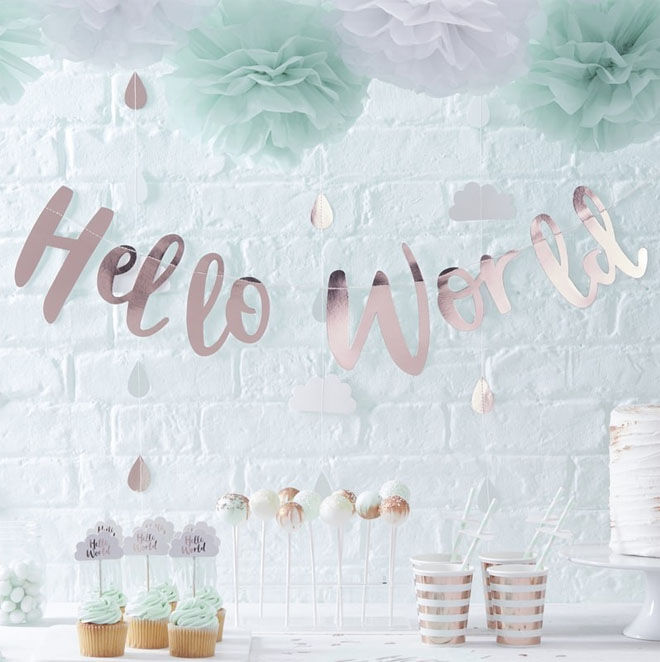 Hello World: Two simple words that welcome new life into your family circle. (via: Ginger Ray)
Other options:
Halloween
Honey
High tea
Hot Air Balloon
Heaven sent
Hollywood
Hawaiian
Ice Cream Baby Shower

Ice cream: Whip up an icy baby shower treat lickity split with a sorbet soirée, perfect for any mumma-to-be with a sweet tooth. (via: Sugar & Cloth)
Other options:
Jungle Baby Shower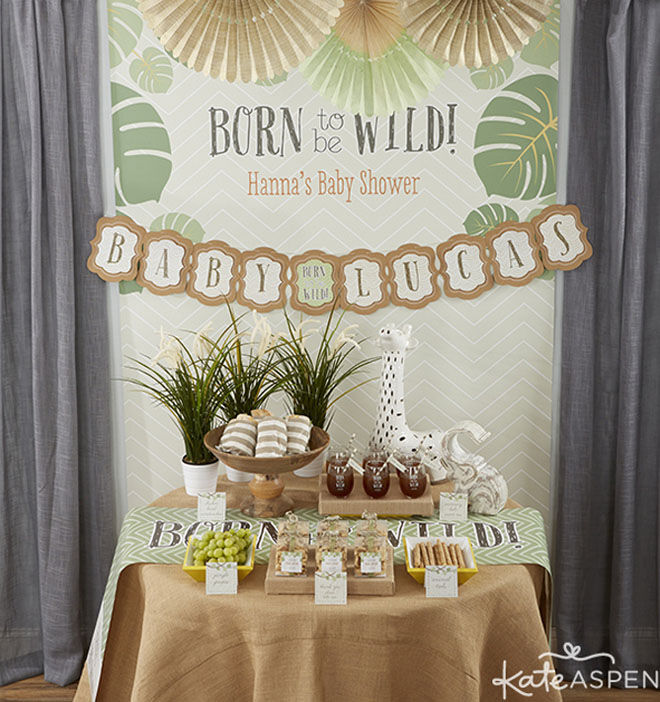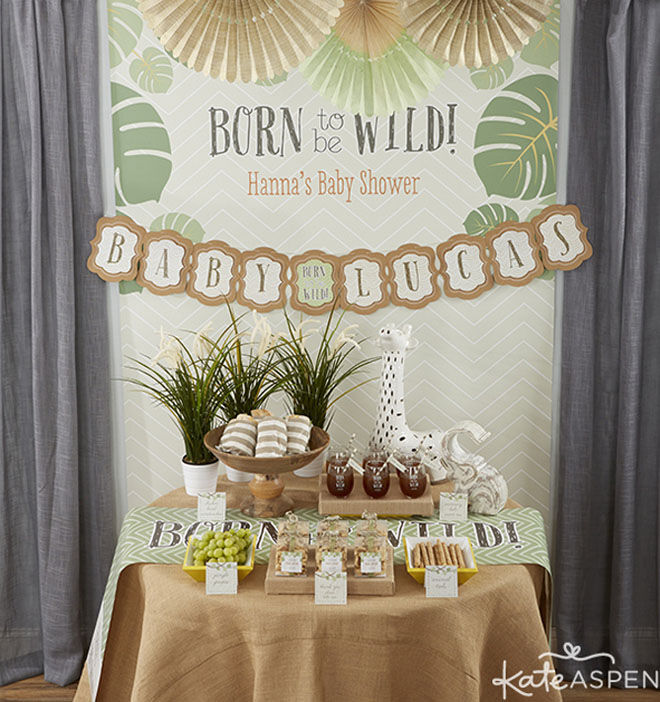 Jungle: Baby, it's a wild world! So a jungle-themed baby shower is perfect for celebrating adding your little monkey to mix! (via Kate Aspen)
Other options:
Joy to the World
Jigsaw (missing piece of the puzzle)
King of the Wild Things Baby Shower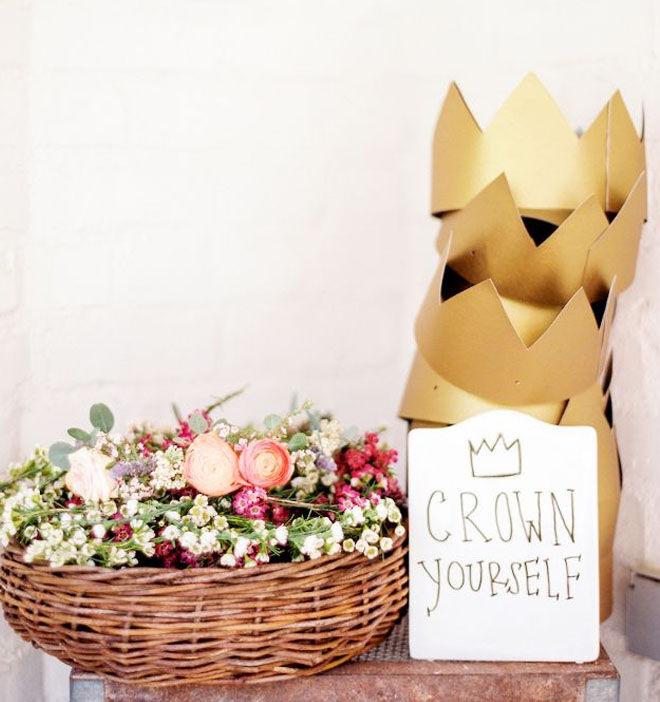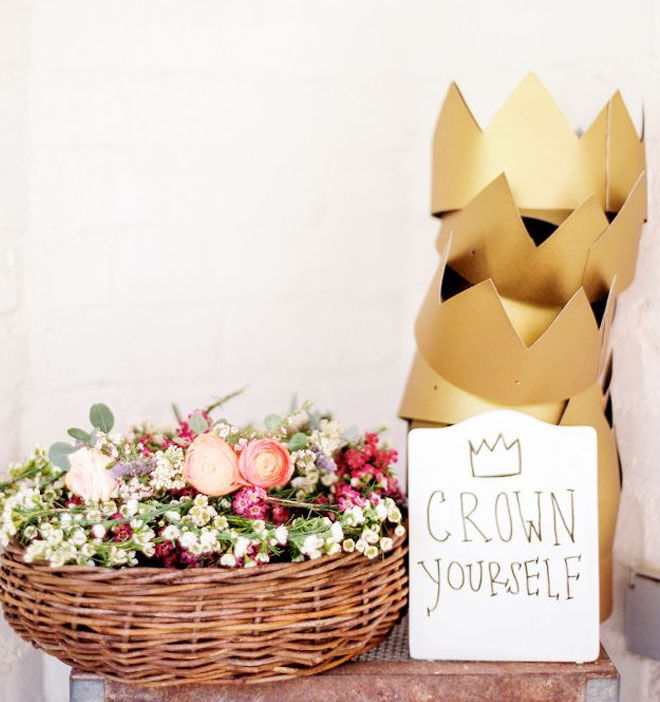 King of the Wild Things: A nod to the much-loved children's book Where the Wild Things Are, if you're planning on calling your little one Max, this would be a clever hint! (via: Camille Styles)
Other options:
Kite
Kardashians
Knit and blankie
Little Lamb Baby Shower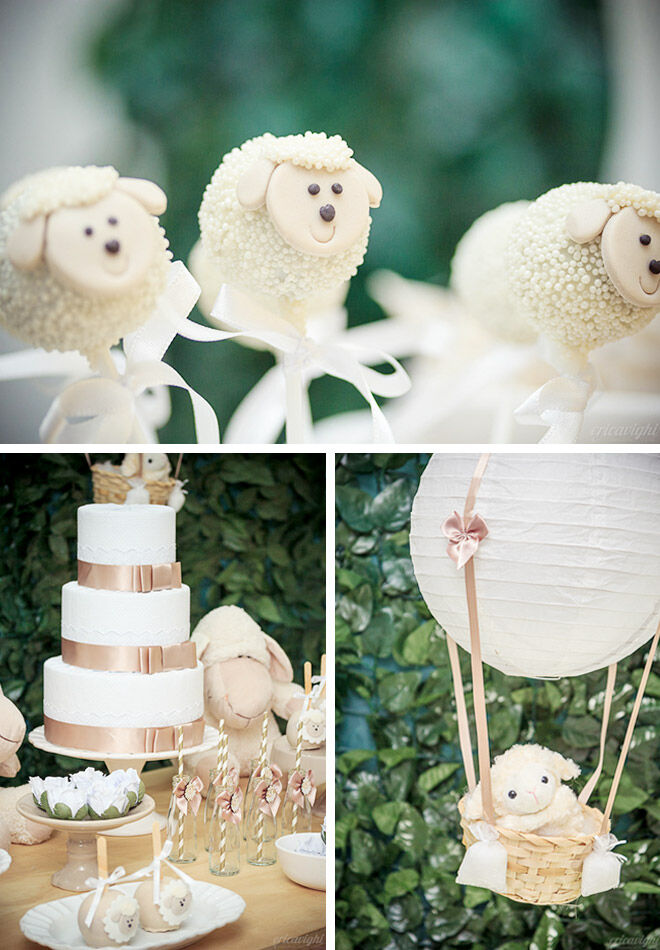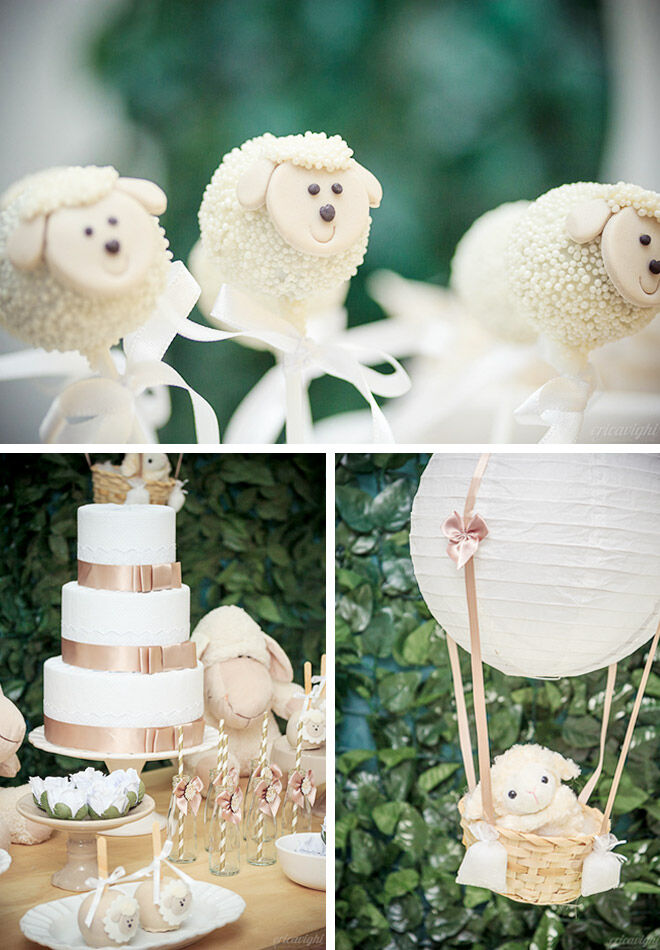 Little Lamb: A cuter-than-cute theme for your very own little lamb who will very shortly join the flock. (via Macetes de Mae)
Other options:
Llama mumma
Lemons
Ladybird
Mint to Be Baby Shower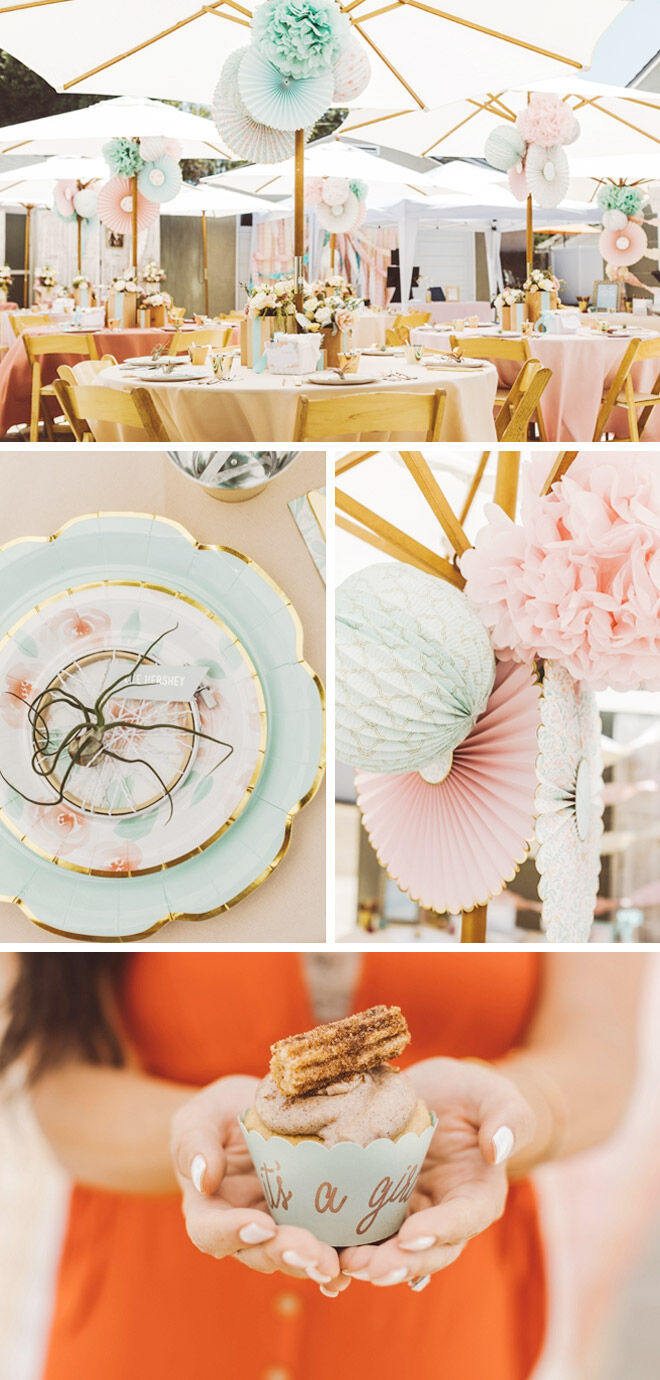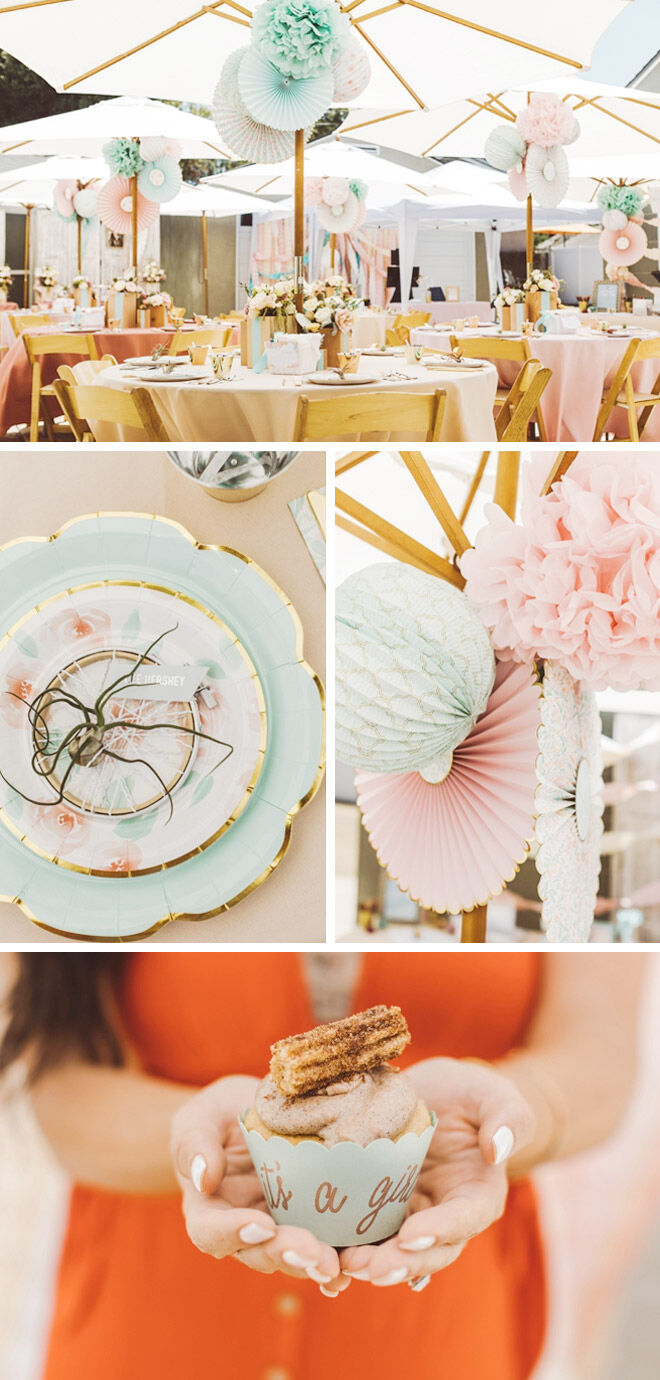 Mint To Be: The perfect colour for a gender neutral baby shower – and what a gorgeous sentiment. (via: Something Turquoise)
Other ideas:
Moon and stars
Milk and cookies
Moroccan
Nautical Baby Shower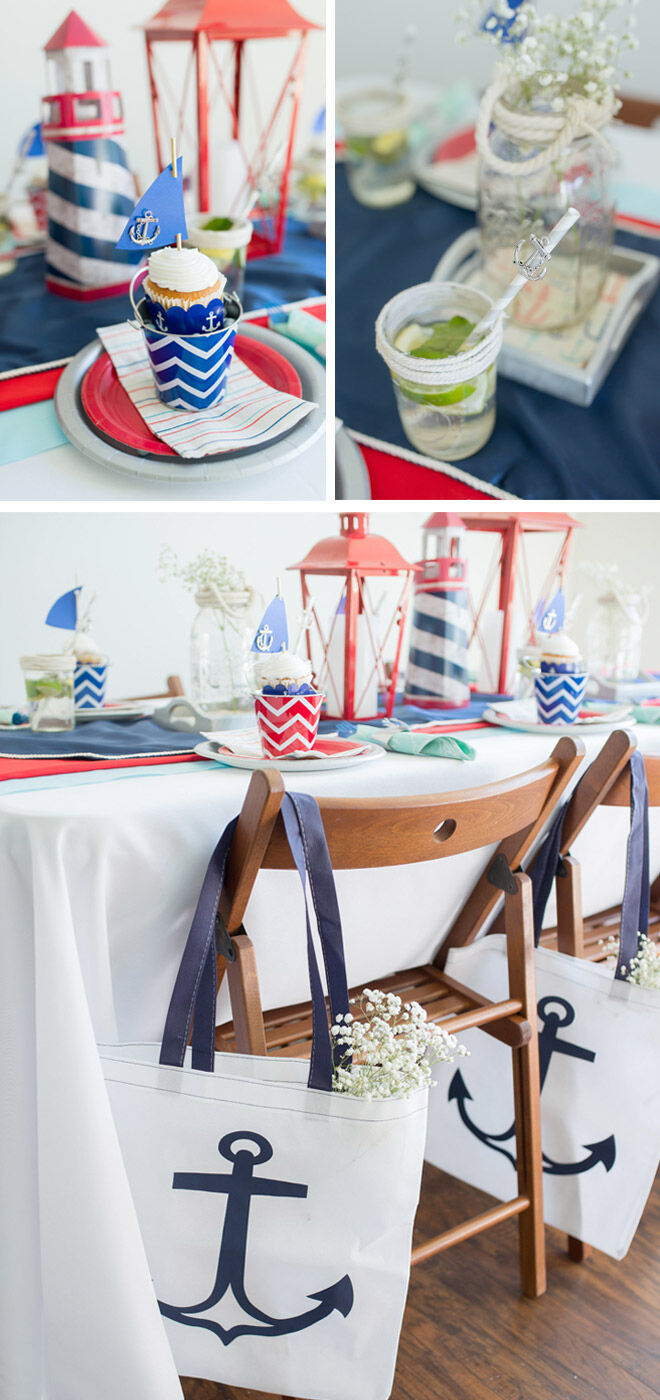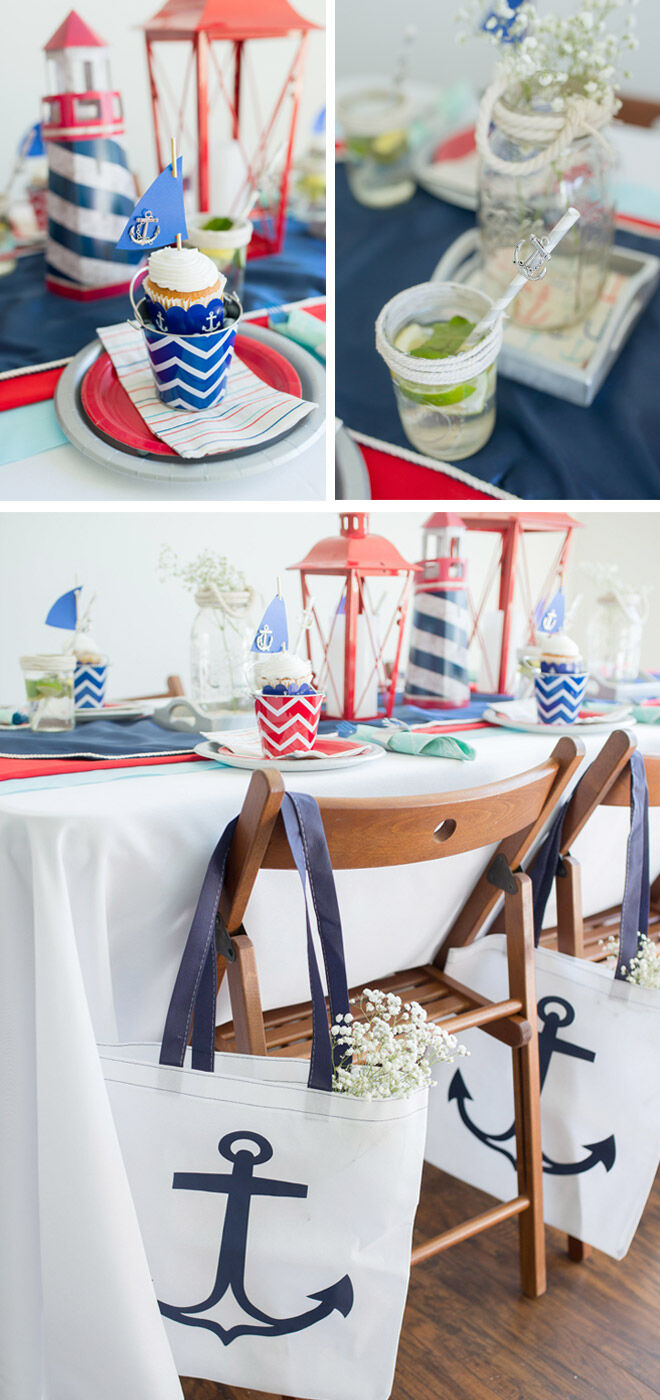 Nautical: Ahoy, it's a boy! Or a girl! Set sail on the motherhood adventure with a sea-themed baby shower. (via: Fun 365)
Other ideas:
Oh Baby! Baby Shower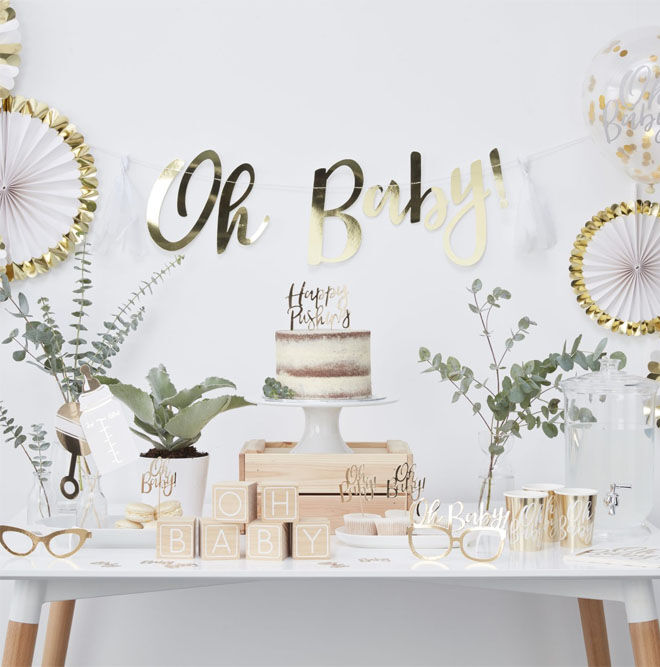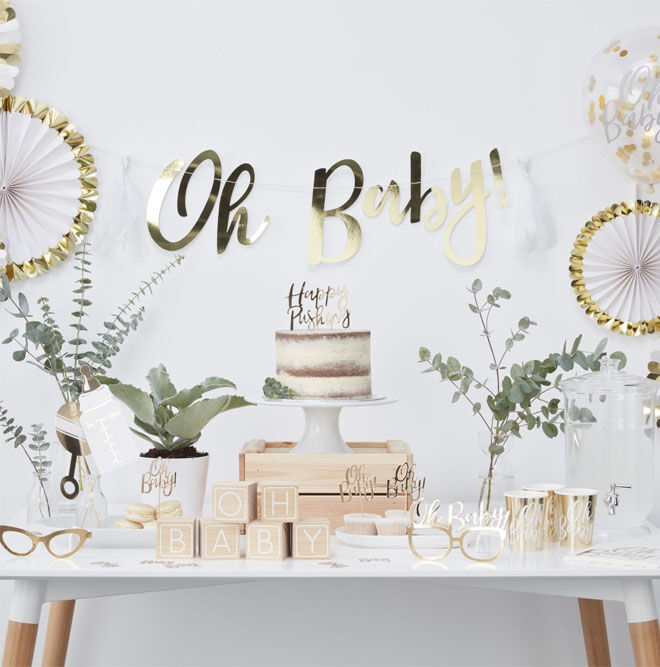 Oh Baby!: A gender-neutral theme that will have everyone oohing and ahhing. A beautiful, up-beat theme. (via Ginger Ray).
Other ideas:
Outdoor
Owl
Oh, The Places You Will Go
Octopus
Onesie painting party
Pop (ready to) Baby Shower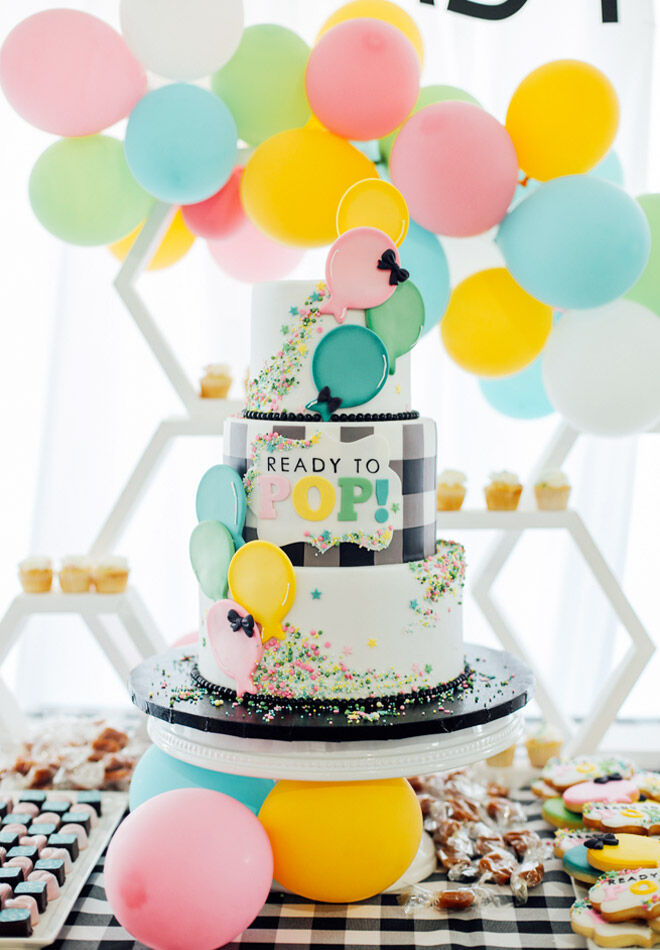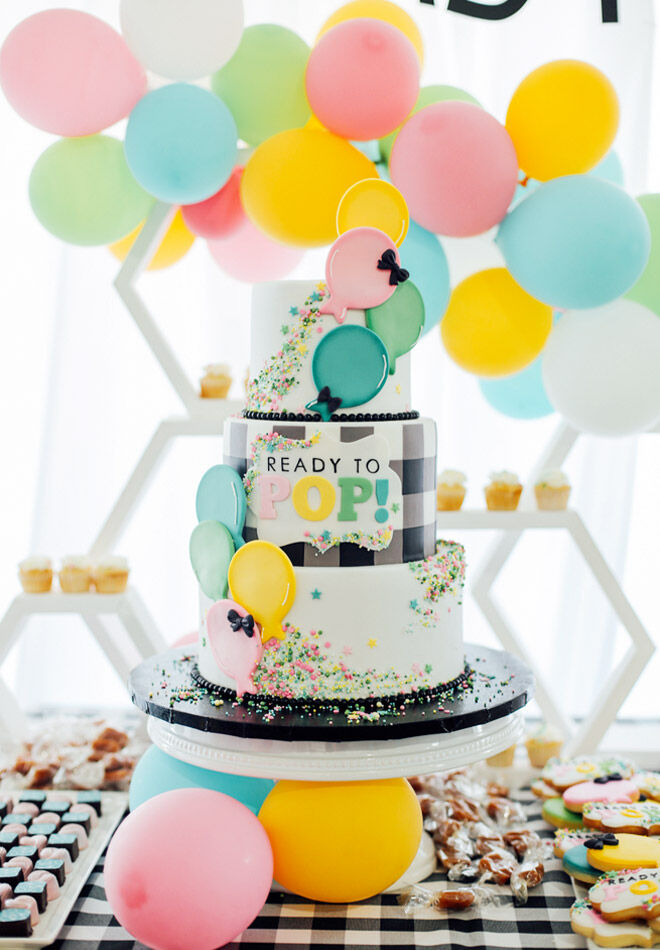 Ready to Pop: A play on words, this brilliant theme sprouts so many decoration and party food ideas – from popcorn to balloons. It's sure to go off with a bang! (via: Everyday Reading)
Other ideas:
Parisian
Pool party
Pumpkin
Peter Rabbit
Queen Bee Baby Shower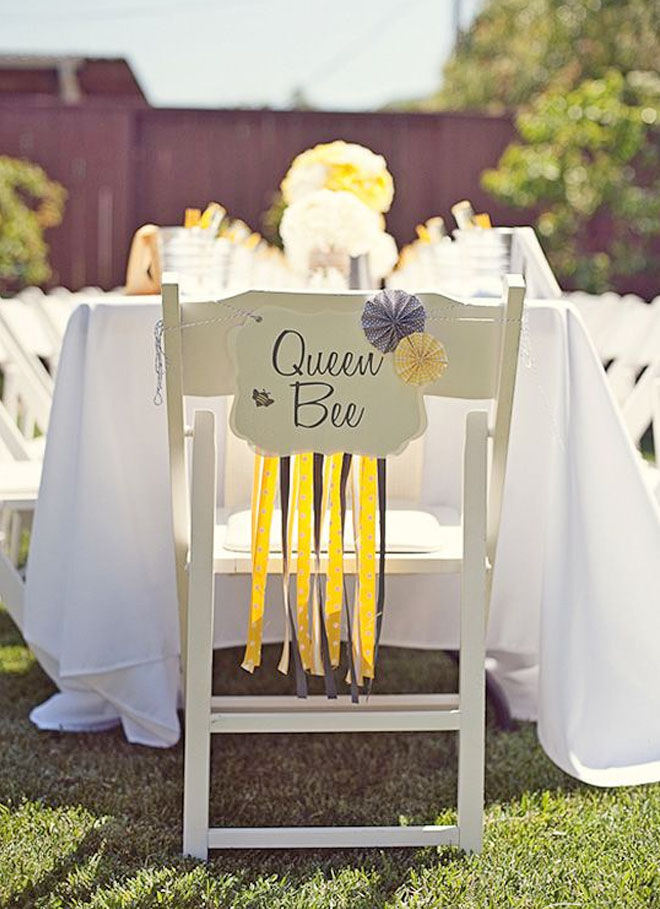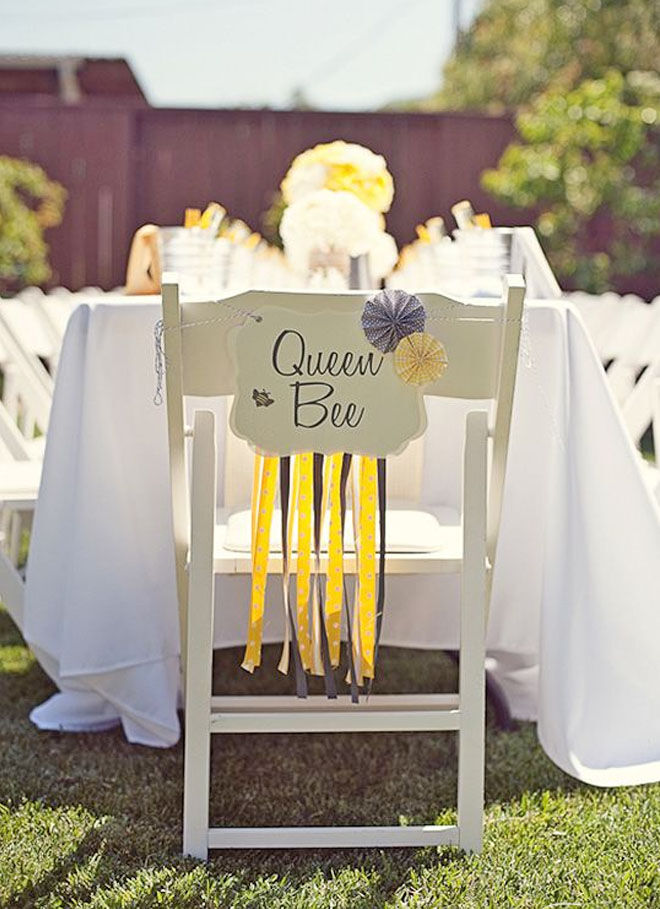 Queen Bee: Because all the buzz is about you and your little baby to bee! (via: The Little Umbrella)

Rainbow Baby Shower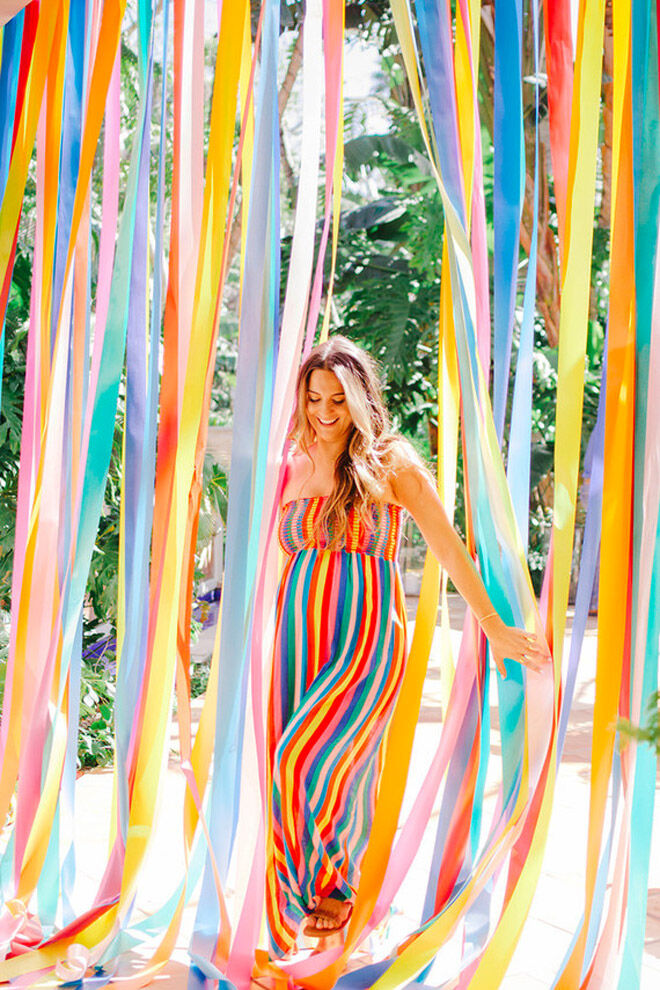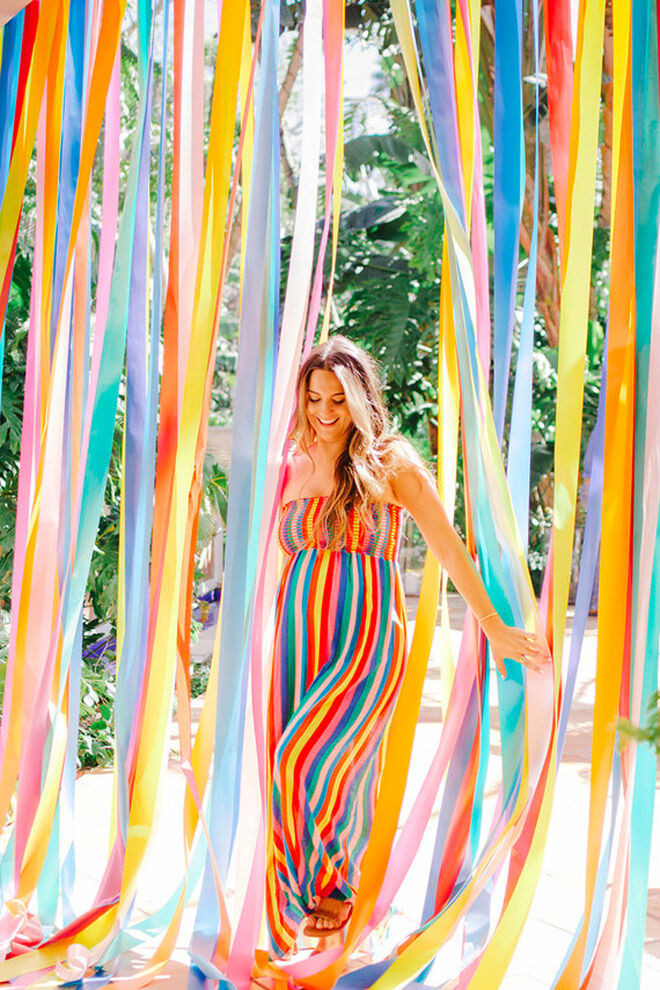 Rainbow: A beautiful, bright celebration of hope after loss. (via: 100 Layered Cakelet)
Other ideas:
Sprinkles Baby Shower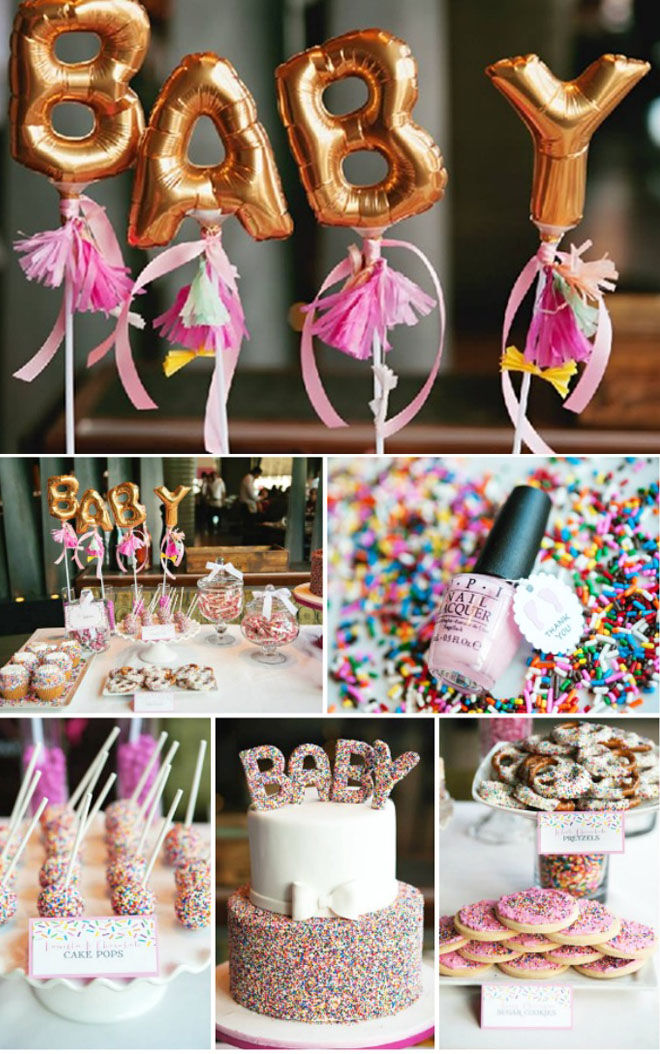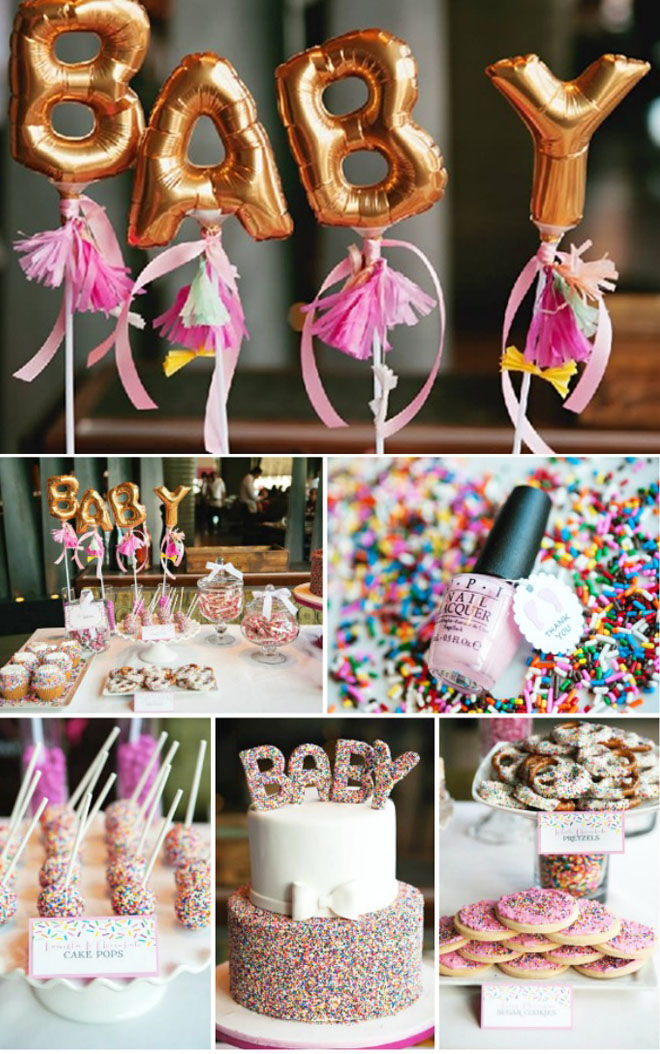 Sprinkles: Is there anything sweeter than a rainbow of sprinkles – it's got baby party written all over it! (via: Shoes Off Please)
Want more ideas? Take a look at our must-haves for a sprinkles baby shower.
Other ideas:
Sunshine
Space
Storybook
Shower
Spring
Summer
Surprise pregnancy announcement
Twinkle, Twinkle Little Star Baby Shower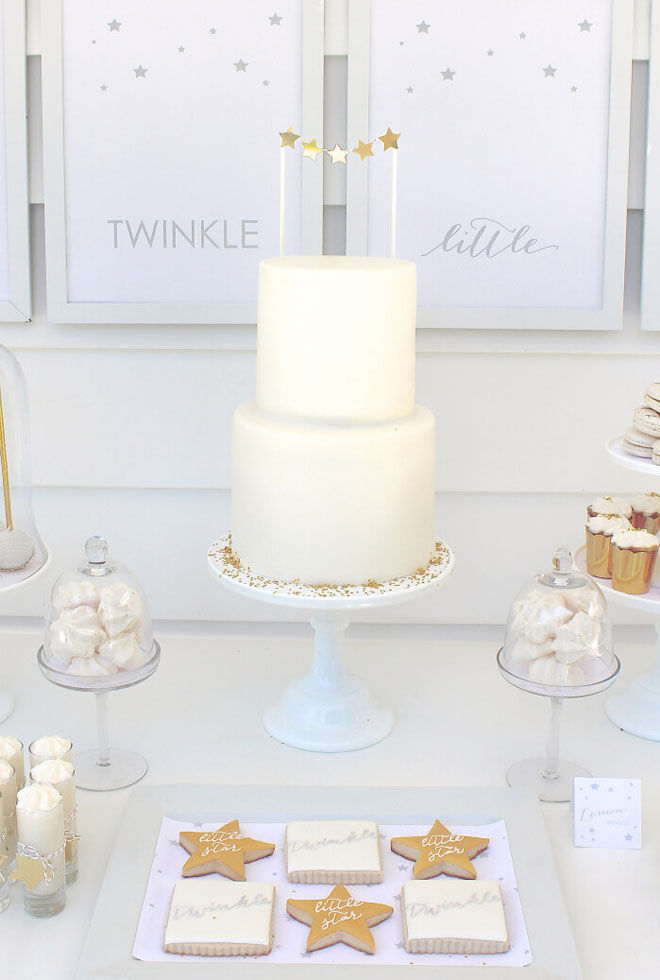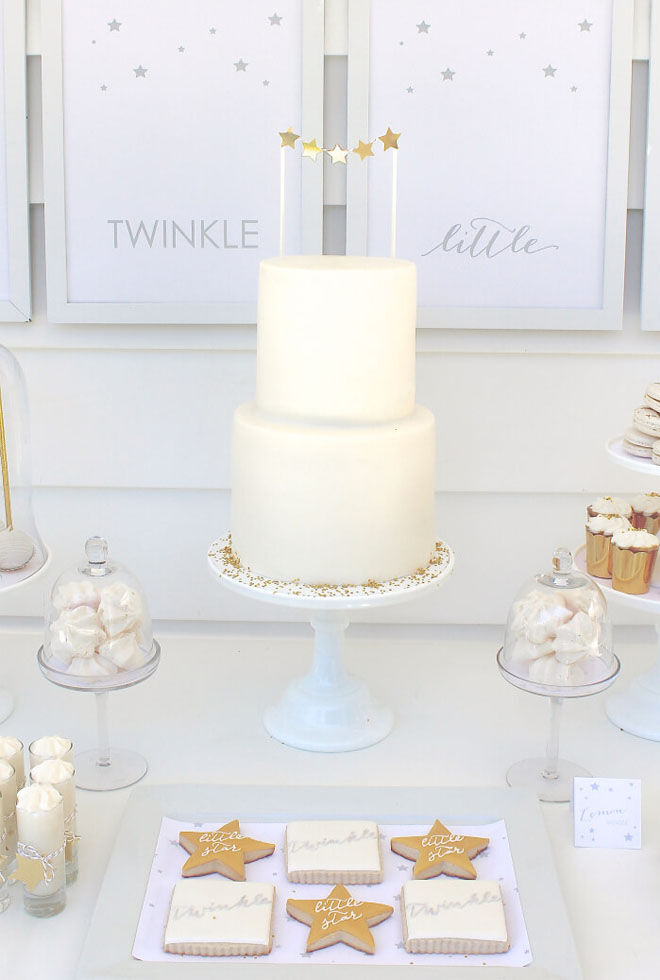 Twinkle, twinkle little star: Do you know how loved you are? A sparkling shower for a much-wanted new arrival. (via: Bloom Designs)
Other ideas:
Up, Up and Away Baby Shower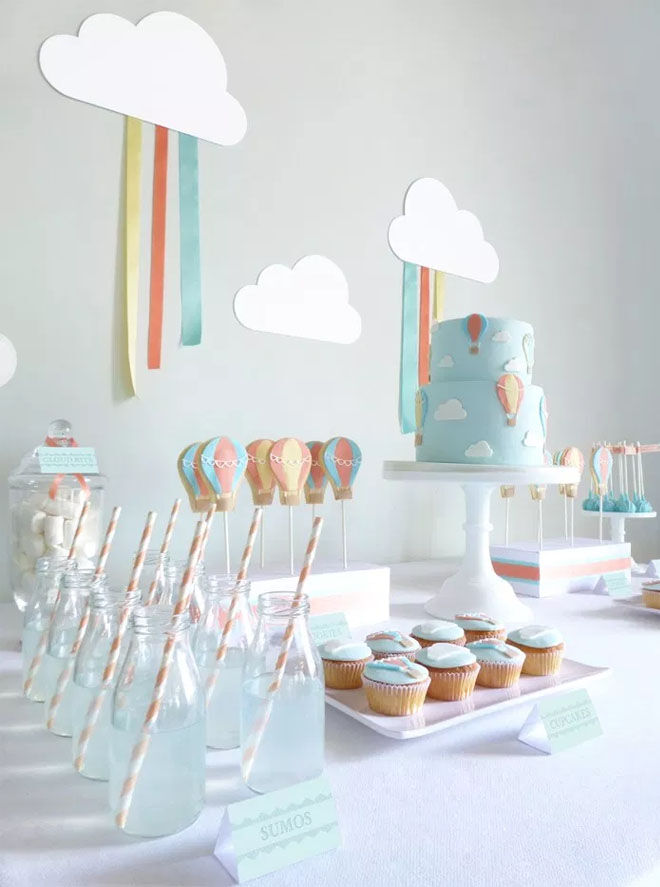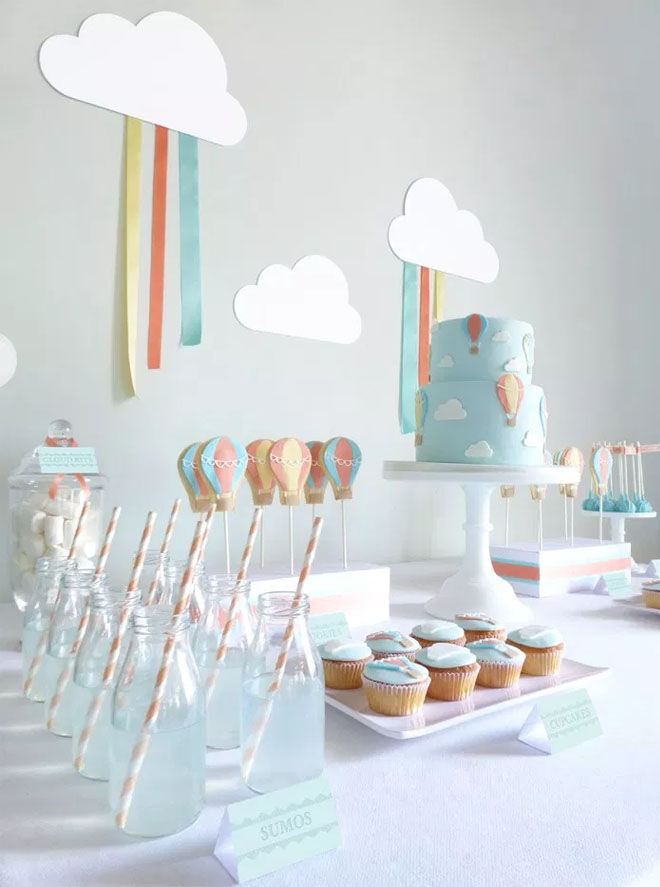 Up, up and away: Hot air balloons hint at the uplifting journey of motherhood. Whimsical and playful, this theme lends itself to fun decor and treats. (via: Sweet Designs)
Other ideas:
Vintage Baby Shower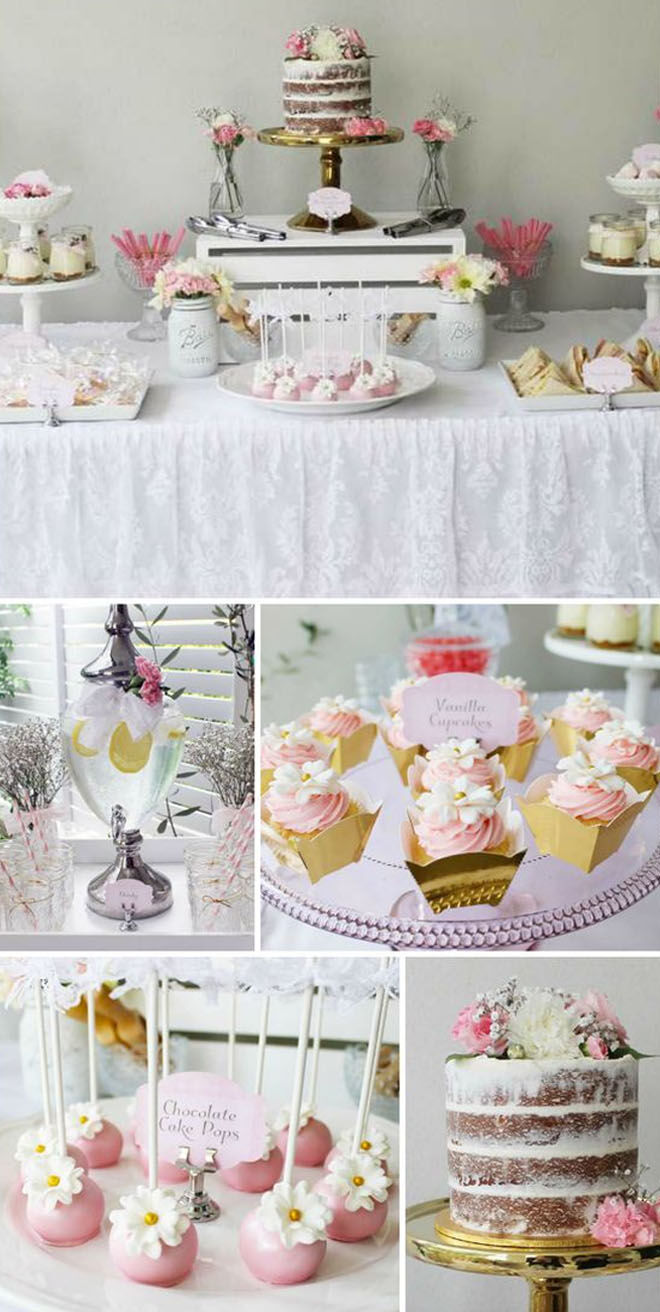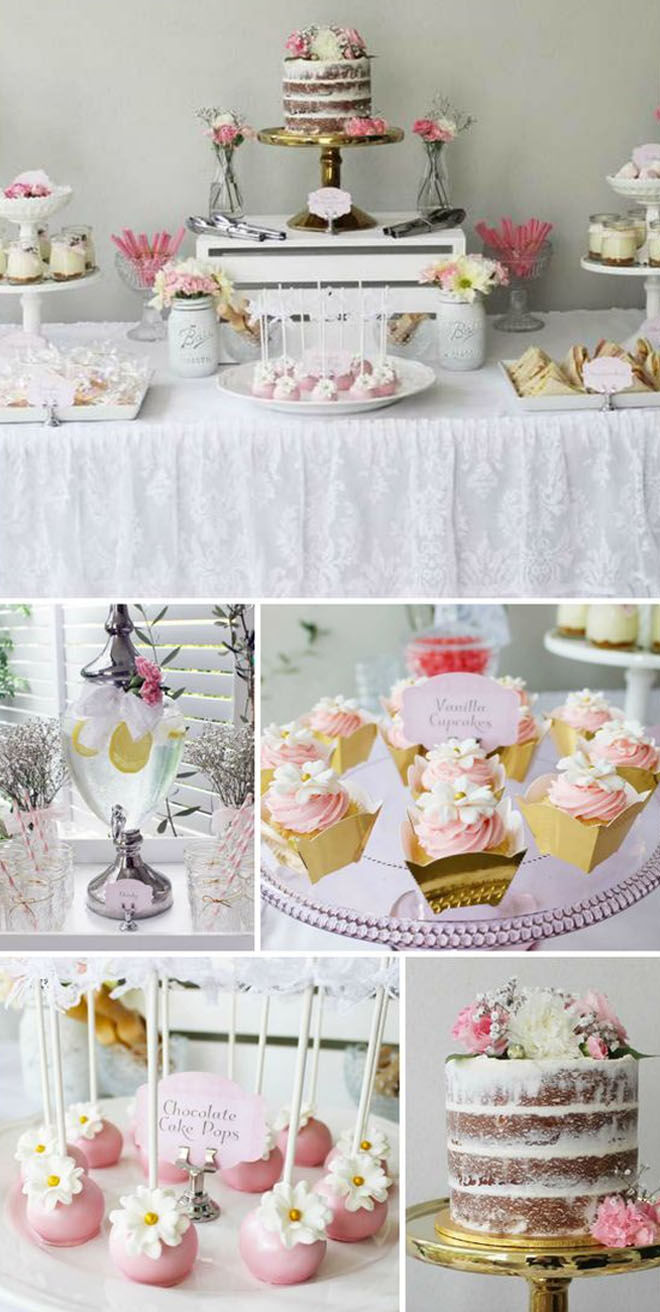 Vintage: Lace, flowers and everything delicate – perfect for a high tea baby shower. (via: Catch My Party)
Other ideas:
Veggie garden
Velveteen Rabbit
Very Hungry Caterpillar
Woodland Baby Shower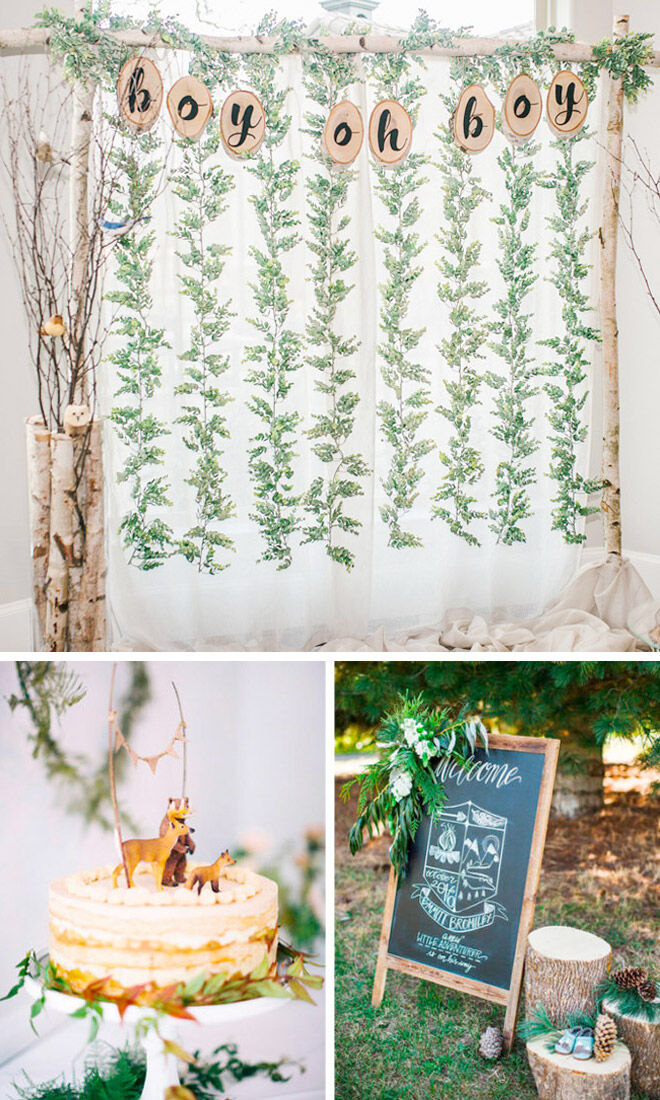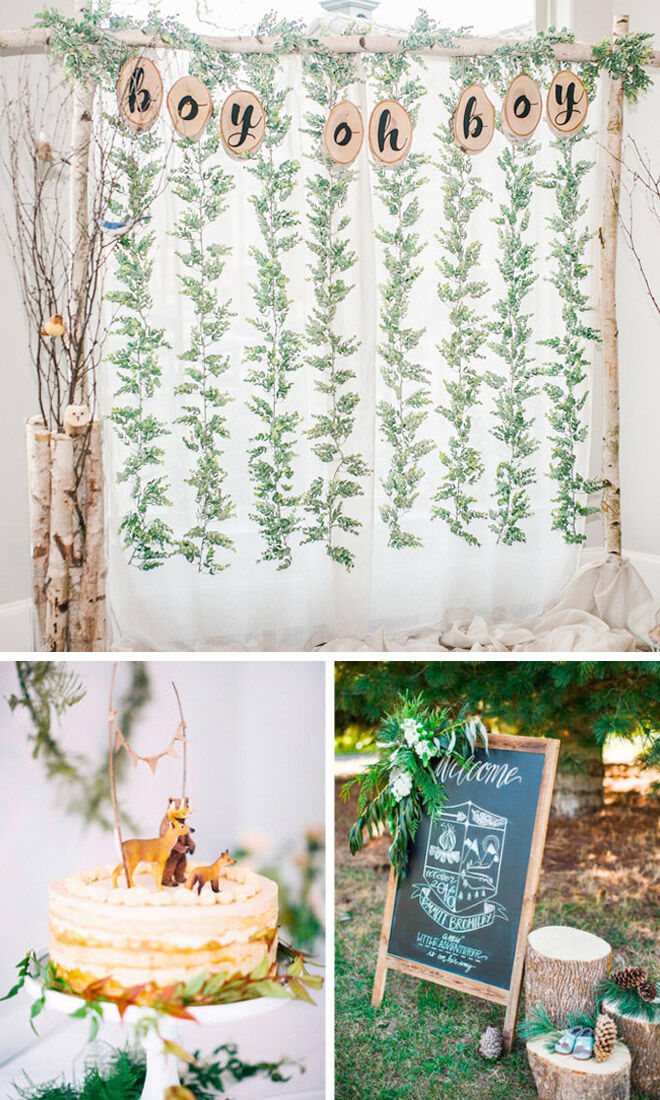 Woodland: A cosy theme for an autumn or winter baby shower, go for natural decor and cute woodland creatures. For more inspiration,  our woodland baby shower guide has everything covered.
Other ideas:
Welcome to the World
Whimsical
Winter
Winnie the Pooh
Wizard of Oz
Whale
XX or XY Chromosome Baby Shower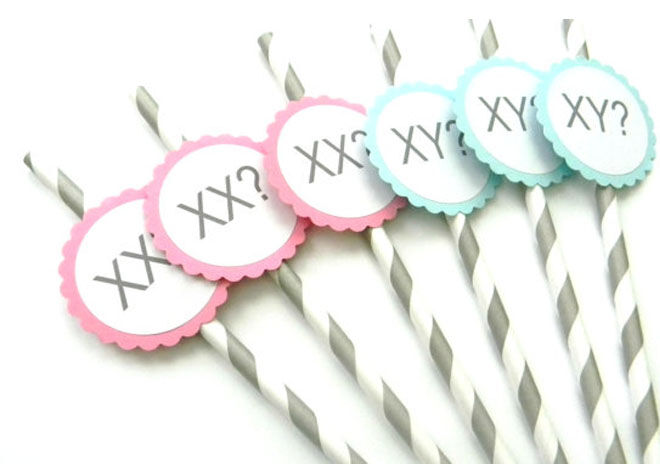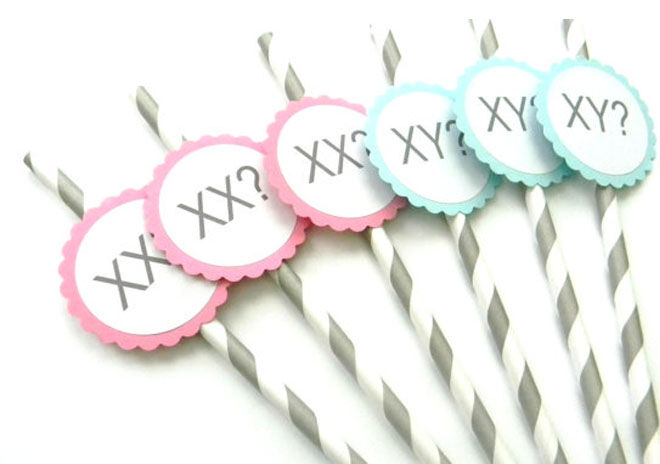 XX or XY Baby Shower: A twist on the traditional gender reveal, this is the ultimate theme for science enthusiasts!

Yellow Baby Shower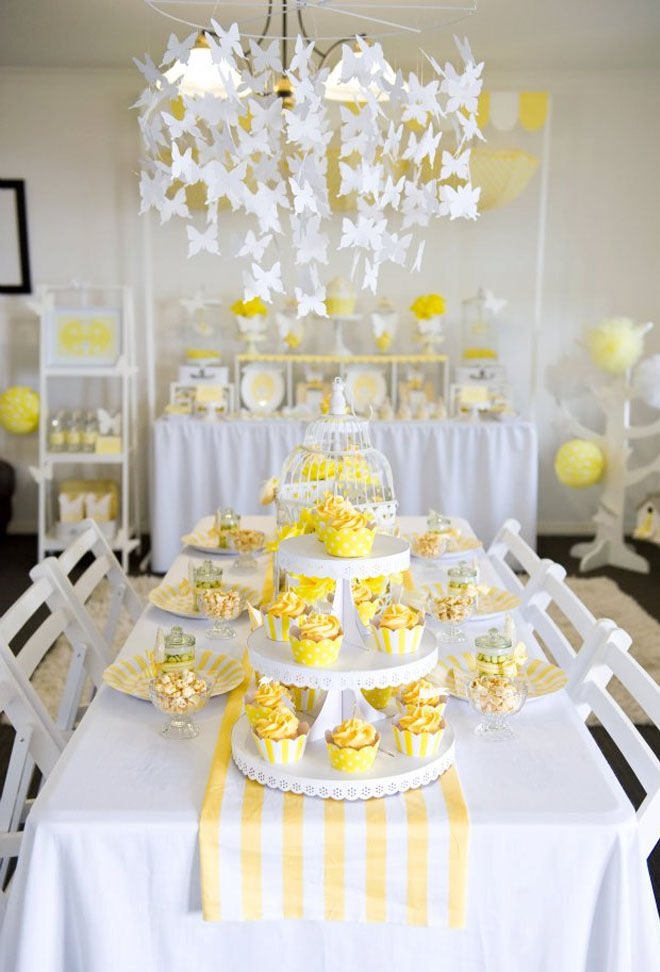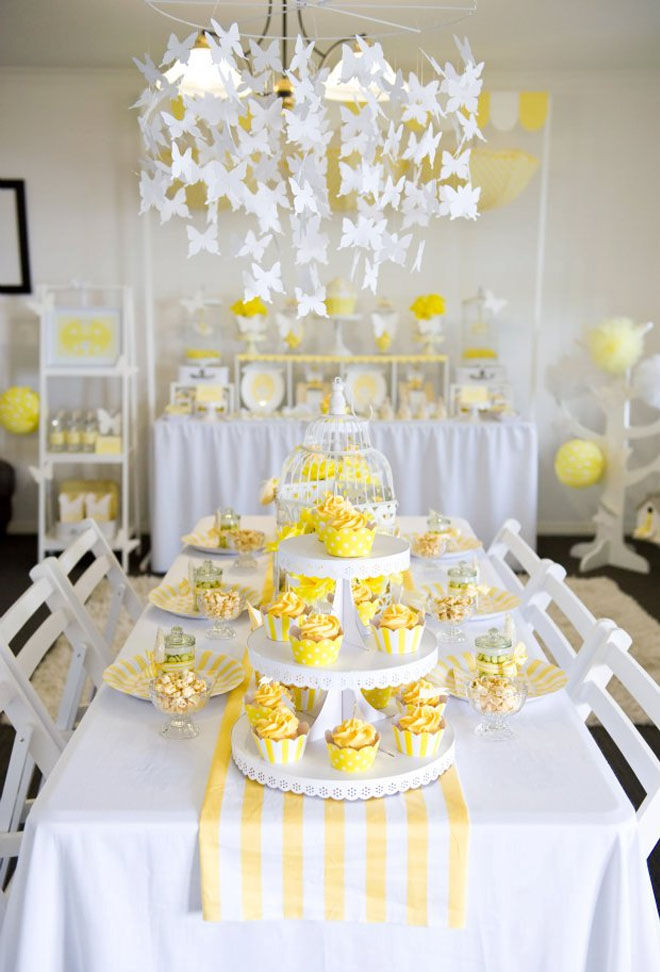 Yellow: Bursts of sunshine happiness are sure to brighten your baby shower. (via: Na Lua Dulce)

Zoo Baby Shower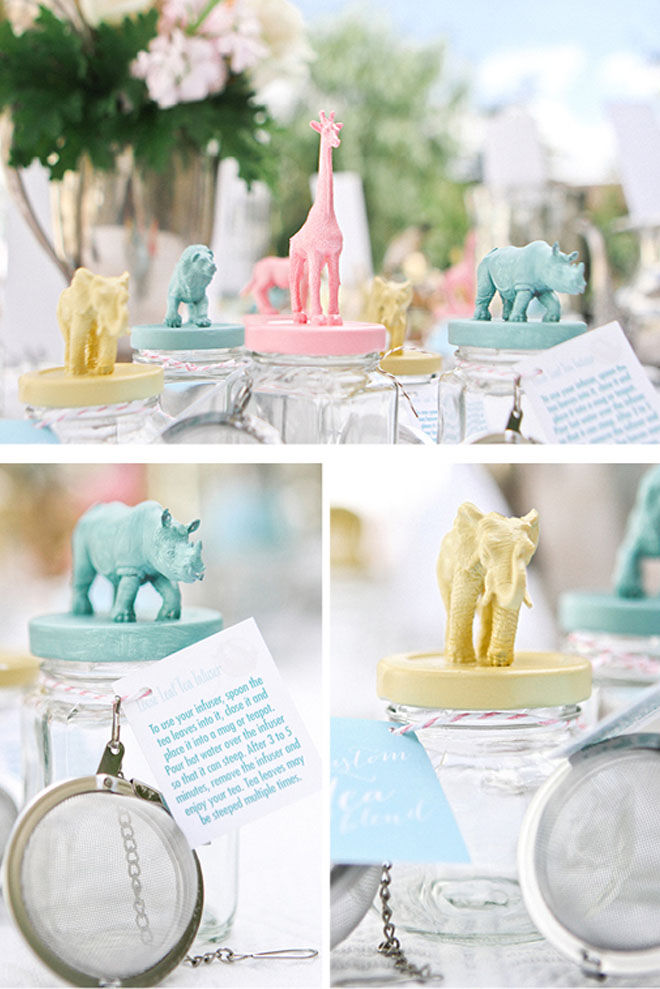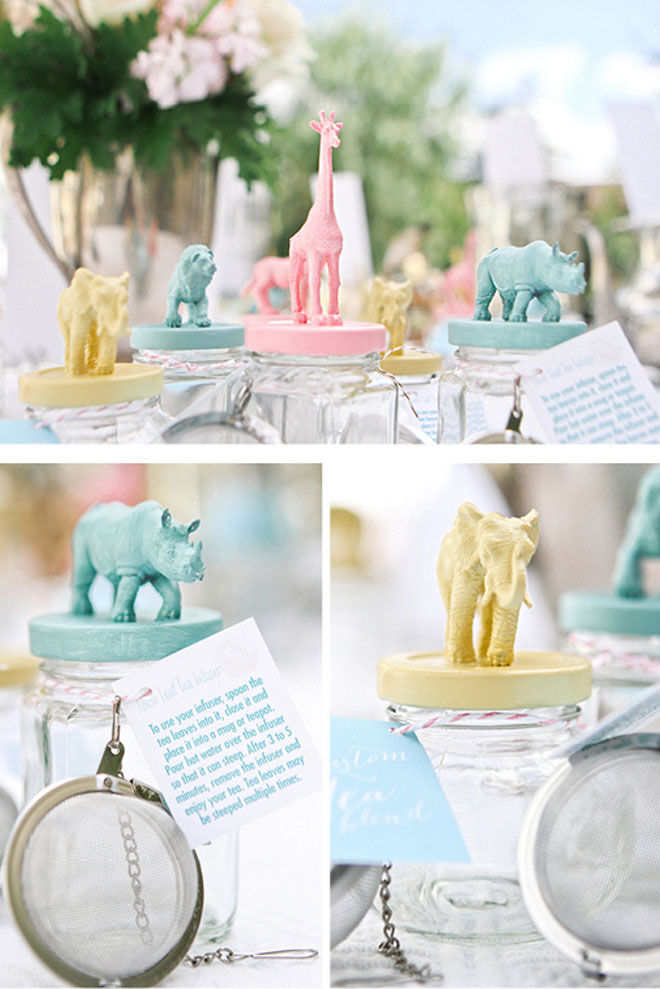 Zoo: A different take on an animal theme – why not celebrate with the whole menagerie?! (via: Andrea Patricia Photography)
Other ideas:
Planning a baby shower? Be sure to take a look at other baby shower articles and helpful guides.
• A to Z guide of baby shower theme ideas
• Baby Shower Etiquette: a modern-day guide
• 10 thoughtful alternatives to baby shower games
(top image credit: 100 Layer Cake-let)