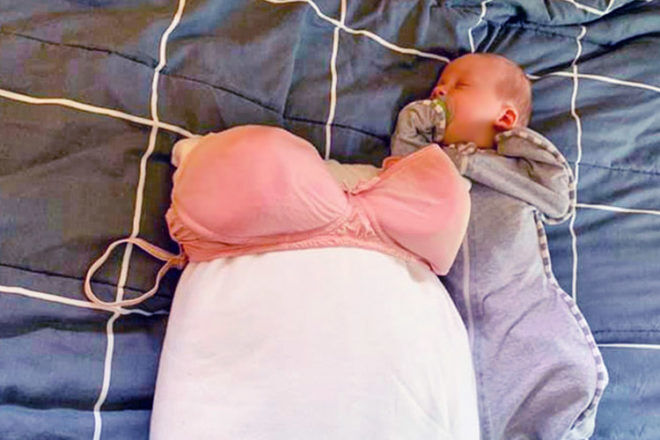 There are times we're so desperate for our precious bundles to close their eyes and snooze, that our creativity knows no bounds. Just like mum Kristy, who came up with the ultimate baby sleep hack to get her tiny one sleeping and give her a much-needed break.
Mum's Grapevine Baby Group member Kristy shared her baby sleep tip with her fellow sleep-deprived mummas, and the response was overwhelming – she was labelled a legend!
"Weighted pillow and bra that smells like mum. Yep. I was desperate!" Kristy explained. "P.S it works!!"
Kristy said it finally gave her a full hour of baby sleep.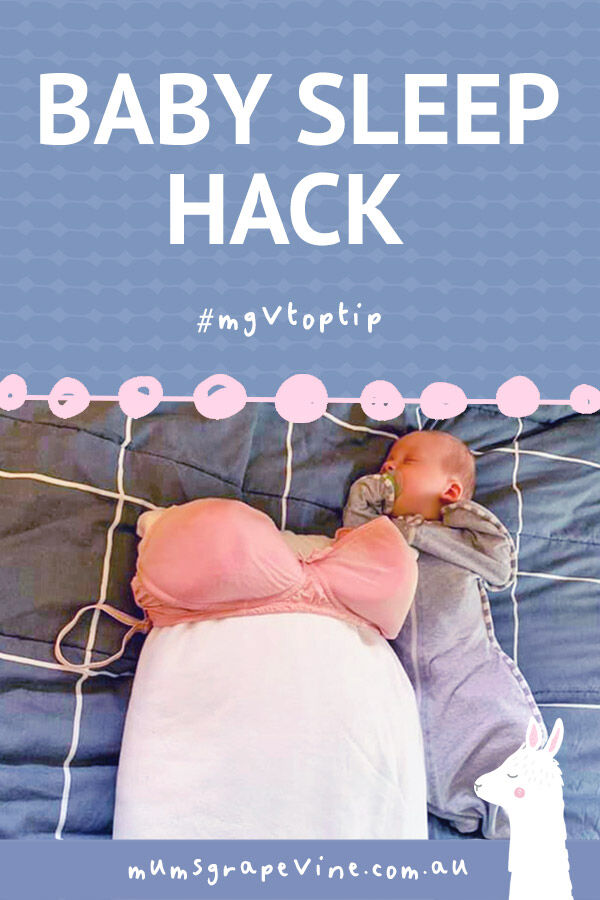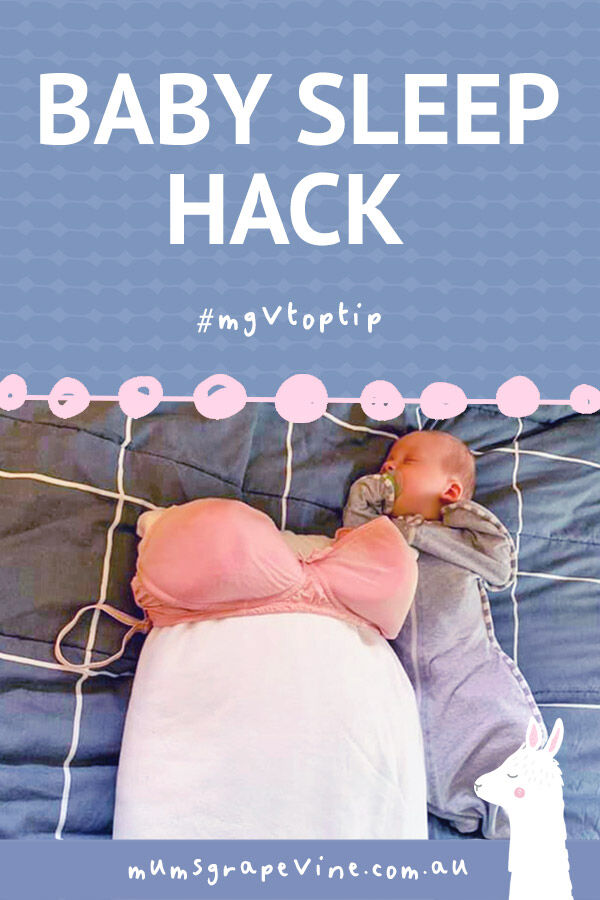 Of course, we do need to point out that Red Nose recommends removing all potential dangers from a baby's sleeping environment. The ideal place for a baby to sleep is in a safe cot, on a safe mattress, with safe bedding in a safe sleeping place, both night and day.
Read next …
Need more ideas to help get baby to sleep? These next articles may just have the answer: