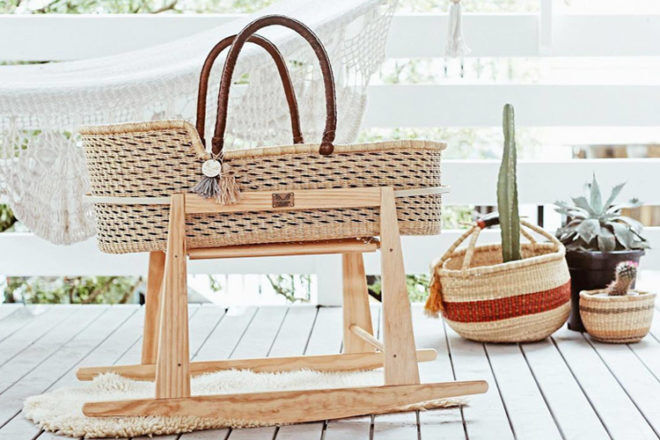 Practical and oh so pretty, a Moses basket ticks all the boxes when adjusting to life with a newborn at home. Complete with handles for convenience, a Moses basket allows parents to keep baby close while they sleep soundly.
Having the ability to move freely from room to room along with constant visibility of little sleepy heads is what makes Moses baskets a perfect sleeping solution for newborns (and new mums).
What to look for when buying a Moses basket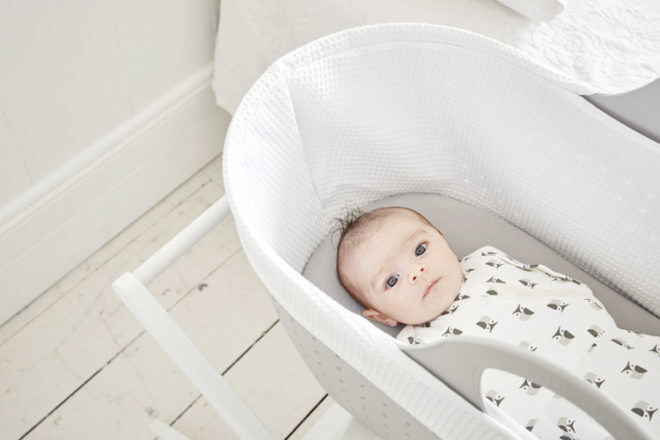 Here are some of the features to consider when buying a Moses basket:
Weight: Weight is incredibly important here. With mum's muscles still in recovery and repair mode, ensure the Moses basket isn't too heavy for day-to-day lifting.
Handles: Moses baskets are designed with the intention to be moved quite often. Ensure the handles are comfortable and allow for a good grip when lifting to a new location.
Stand: Some Moses baskets come with a stand included, others don't. Think about where the basket is likely to 'live' at home and if a stand is necessary for the space.
---
The best Moses baskets for 2019
The Young Folk Collective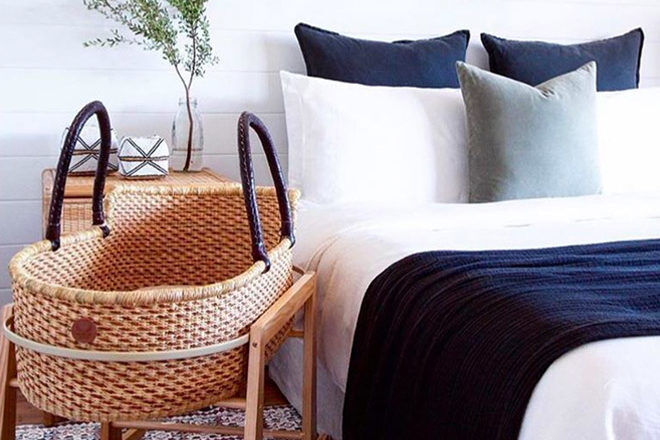 The Young Folk Collective Moses Basket ($239): Traditional with a modern twist, these handwoven Moses baskets are the perfect slumber space for baby. And when bub is baby no more, the beautiful baskets can be transformed into a special place to keep treasured toys.

---
Adinkra Designs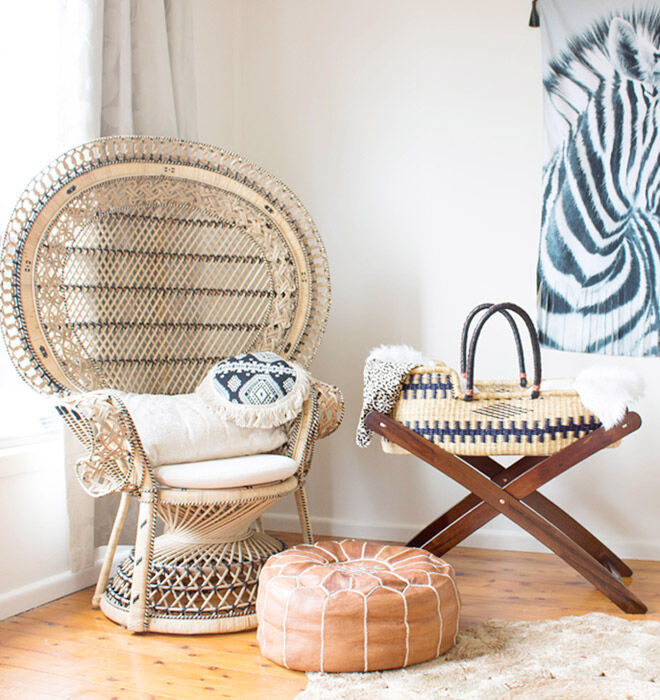 Adinkra Designs Moses Baskets ($199): Handwoven from dried grass by artisans in Ghana, these beautifully unique baby Moses baskets are cosy and lightweight, making it easy to keep baby close no matter where you are at home.

---
Bebe Care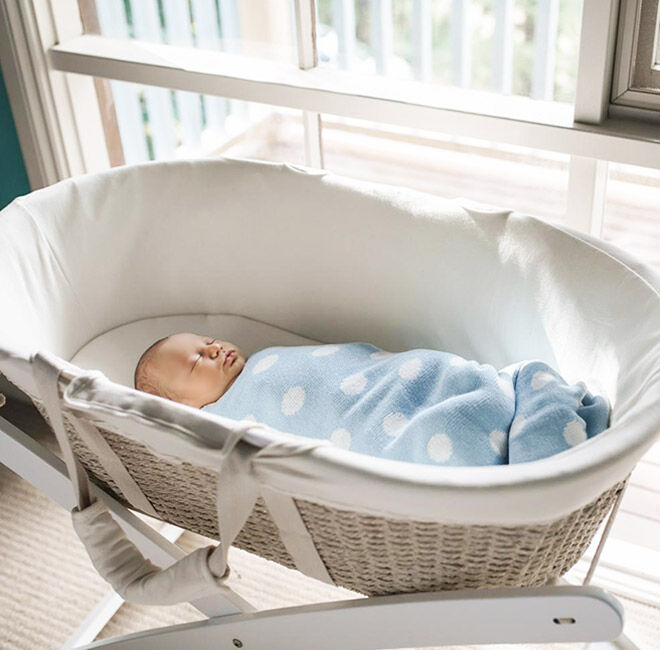 Bebe Care Moses Basket ($150.52): A luxurious baby basket that's all about making mum's life a breeze. The wonderfully light basket is easily transportable thanks to the sturdy carry handles, while a removable cover, fitted sheet and liner make for super easy cleaning.

---
Bebelicious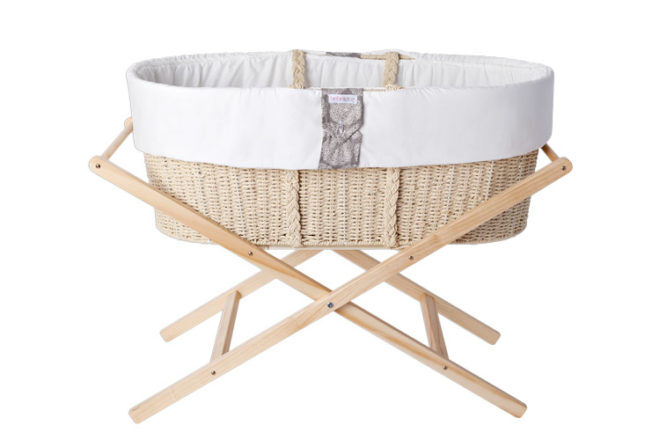 Bebelicious Moses Basket (from $155): Made from paper rope over a wire frame, the chemical-free woven baskets by Bebelicious are reminiscent of those from many moons ago. The handy button side tabs keep handles out of reach while baby settles off to sleep. Complete with reversible liner and a breathe-easy mattress, its the perfect environment for tired little lambs.

---
Kiin Baby Moses Basket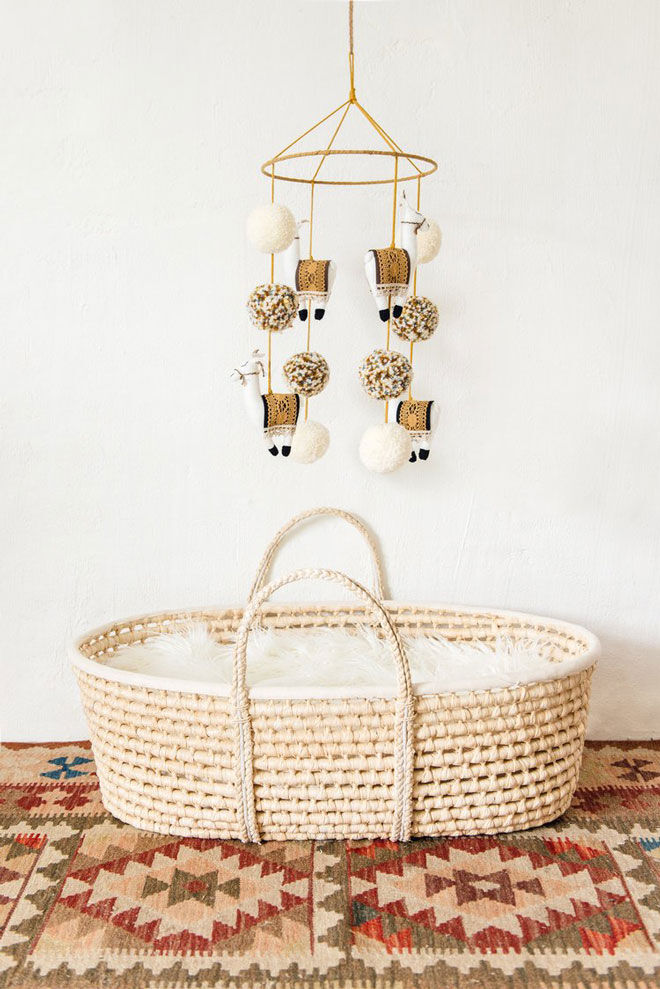 Kiin Moses basket ($89): Naturally beautiful, the Kiin Moses basket is handmade from feather-light, eco-friendly natural maize material. Each basket is completely unique, with love and care weaved into every process.

---
Shnuggle Dreami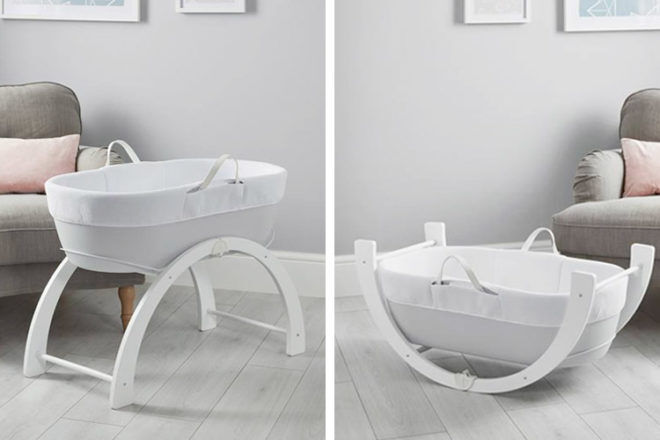 Shnuggle Dreami Baby Sleeper ($250): This award-winning Moses basket combines comfort and motion for a baby sleep space like no other. Use the curved stand upright in a fixed position or turn on its edge to sway snuggle bunnies off to sleep with a gentle rocking motion.

---
Nature Baby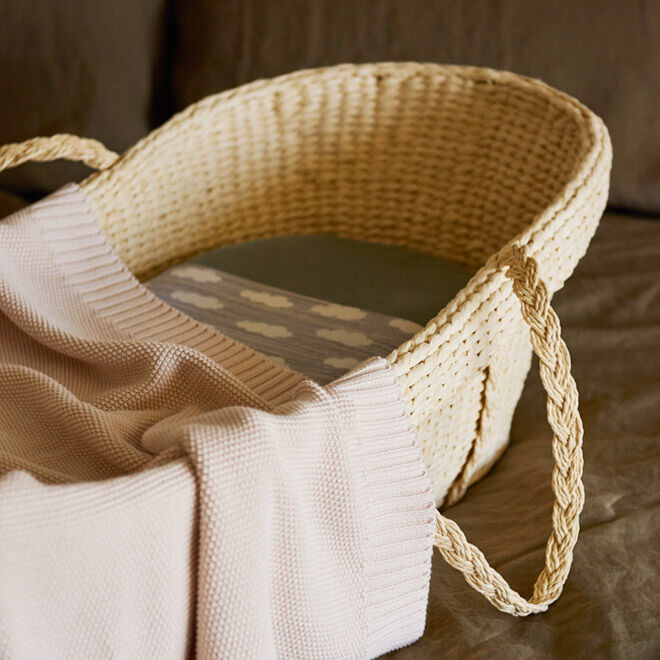 Nature Baby Moses Basket ($109.95): A natural first bed for baby. Lovely and soft to touch, this Moses basket is made from natural paper rope with wire reinforcement. Giving bubba a natural environment free of synthetics and nasties ensures a healthy beginning and a beautiful sleep.

---
Jacky and Family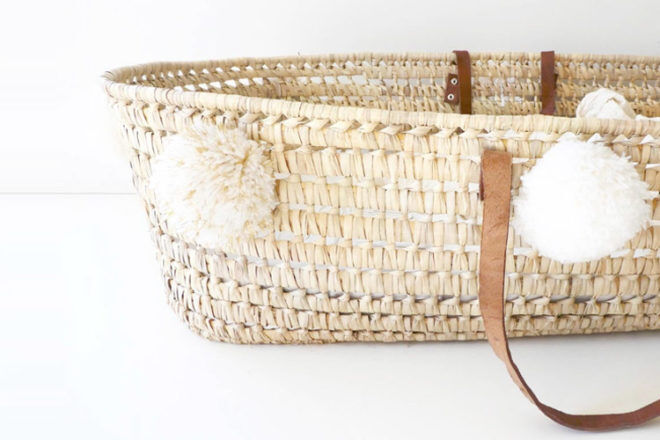 Jacky and Family Moses Basket ($99.92 + shipping): Bring buckets of boho style to the nursery with this gorgeous basket for baby. Made from recycled palm leaves and brown leather handles with pretty pompoms thrown in for good measure. A simple but sweet first bed for mini bambinos.

---
Ko-coon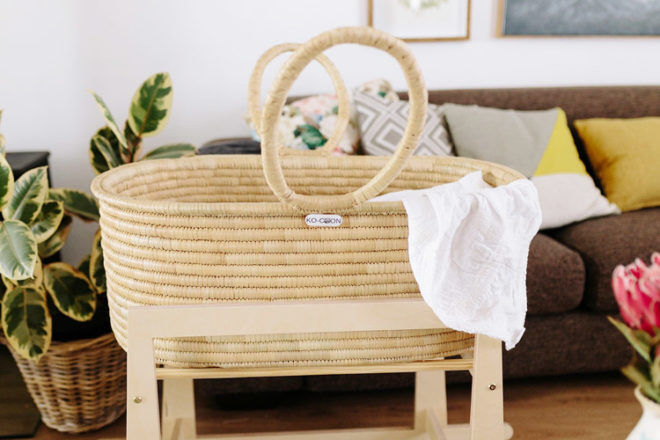 Ko-coon Moses Basket ($178.39 + shipping): Woven by Malawian artisans, this basket is generous in size and has large structured handles for ease of transportation. A fresh, contemporary design brings a sense of cool into the nursery while the cocoon-like shape keeps baby safe and warm.

---
Vos Kho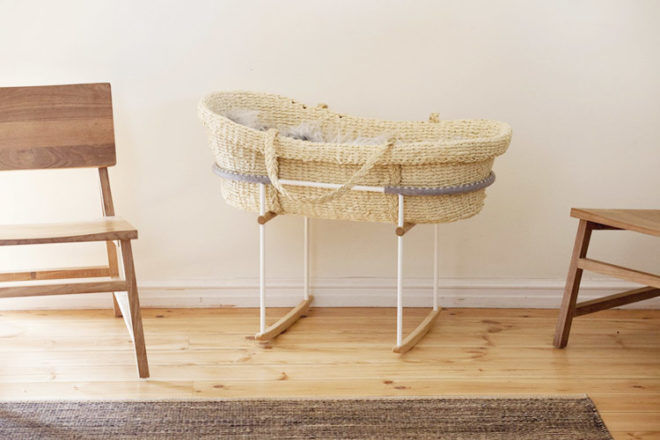 Vos Kho Rocker & Bassinet ($850): Designed to give baby a dreamy nest to call home, this stunning rocker and basket duo has bags of style and features. The white steel frame is set off beautifully with 100% pure wool felt, adding subtle softness to the hard frame. As baby moves, it creates a gentle motion in the rocker below, which helps lull baby back to the land of nod.

---
Moba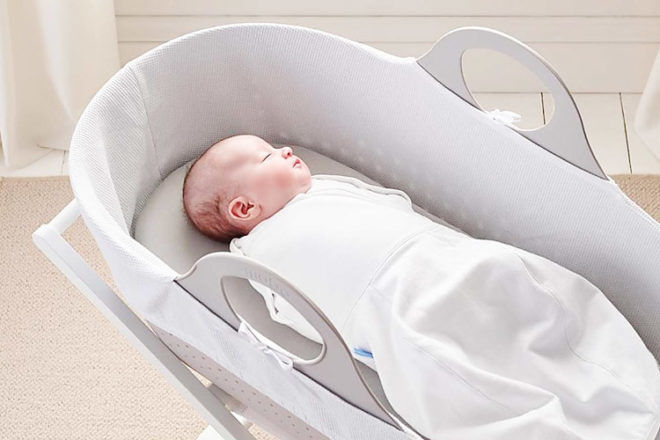 Moba Moses Basket ($269.99): Perfect for babies with allergies or sensitive skin, the hypo-allergenic basket by Moba combines the functionality of a traditional Moses style with a crisp, contemporary design. Available in six different colourways, the basket comes with no frills or padding, promoting maximum airflow for the ultimate safe sleep.

---
Childcare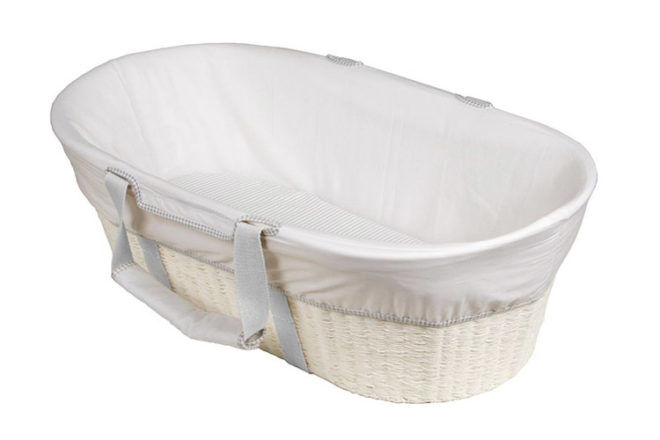 Childcare Moses Basket ($109.95): A pocket-friendly option for families wanting an additional space to put baby to sleep. The wider top rim makes manoeuvring bub in and out of the basket a breeze while the removable linen means easy cleaning for the win. Brilliant!


Read next …
Bassinets, cradles and cots – there are so many spaces for wee ones to sleep. Make the buying decision a little easier by taking a look at these articles next:
Continue your search for the best Moses basket
Searching for the best Moses basket and still not sure if any of these are right for you? Continue your search online by jumping into one of our closed Pregnancy & Baby Facebook groups and ask thousands of other Australian mums what they recommend – 'What to buy' is the most talked-about topic, followed by MIL vents!
Click below and join your group today!