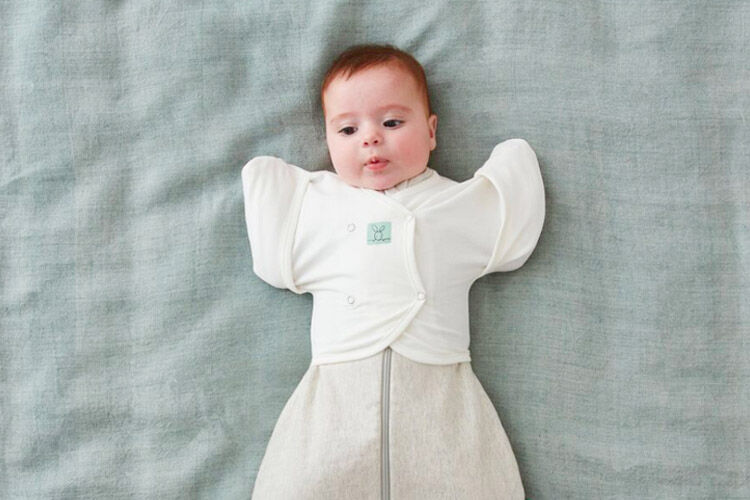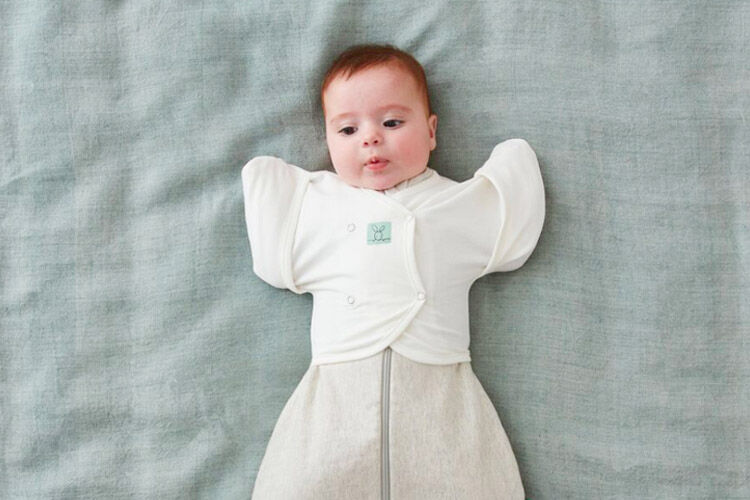 Once babies start to show signs of rolling, it is no longer safe to swaddle baby arms-in while they sleep.
It's at around 2-months of age when babies start to roll onto their tummies, and if they can't turn their heads to the side, their breathing may be affected while being face down on the sheets. That's why they need their arms out, so they can lift their adorable, but heavy heads and turn them to the side.
For many parents, the transition from swaddling to arms-out sleeping brings with it a sense of fear that any established sleep routines go out the window.
Enter the clever new Butterfly Cardi from ergoPouch. Bridging the gap between arms-in swaddling and arms-out sleeping for babies.
How does the ergoPouch Butterfly Cardi work?
When you notice bub is starting to roll, it is time to transition from arms-in swaddling to arms-out sleeping. And in three simple steps, over ten days the ergoPouch Butterfly Cardi works wonders.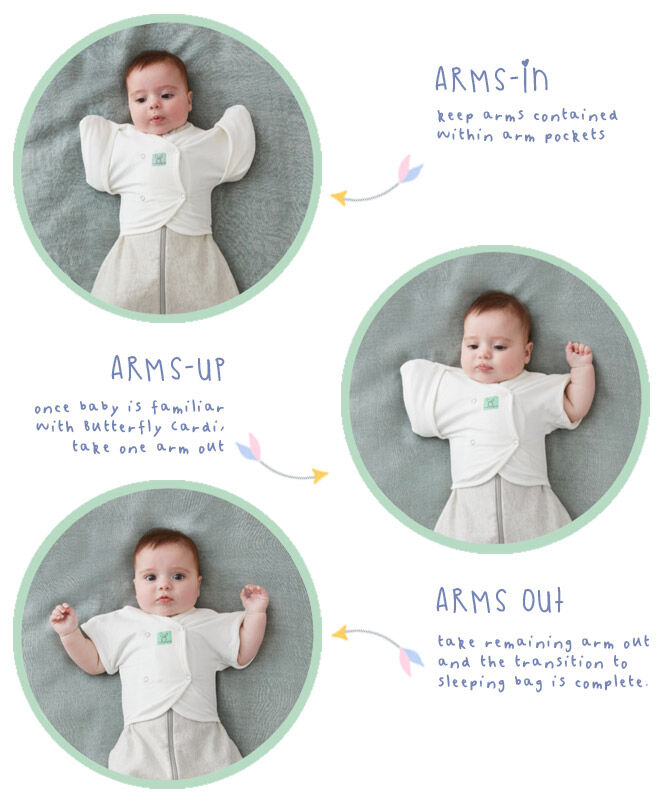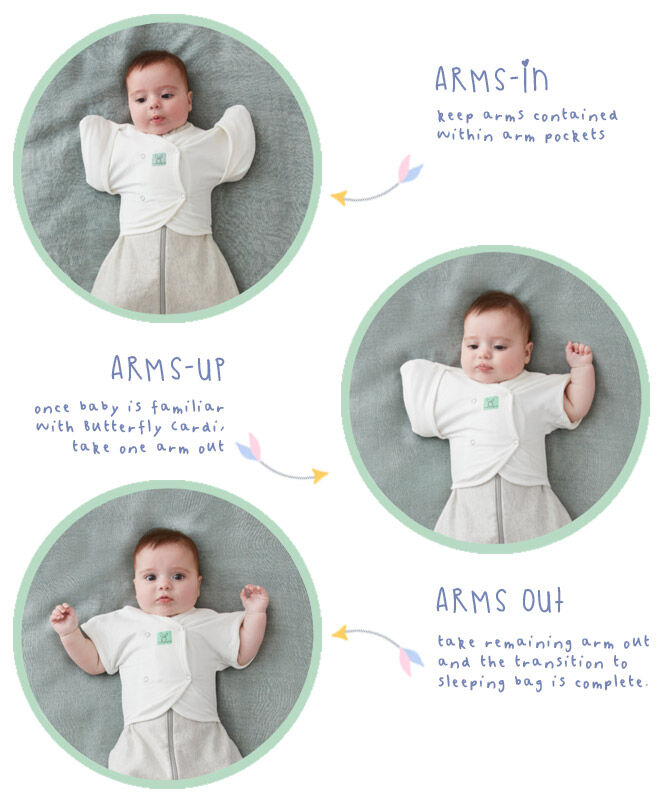 Step One: Day 1 to 3
During the first three days, baby's arms are kept contained in the foldover arm pockets to give them the familiar feeling of being swaddled.
Step Two: Day 4 to 7
Once bub is confident and comfortable sleeping in the ergoPouch Butterfly Cardi, one arm can be taken out for all daytime and nighttime sleep.
Step Three: Day 8 to 10
Over the last few days, the remaining arm is freed from the pocket to complete the transition.
It really is that simple!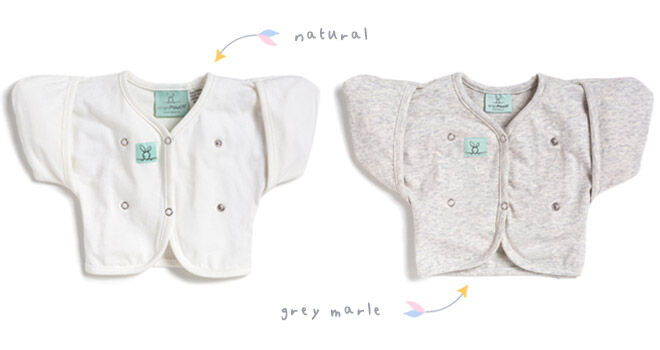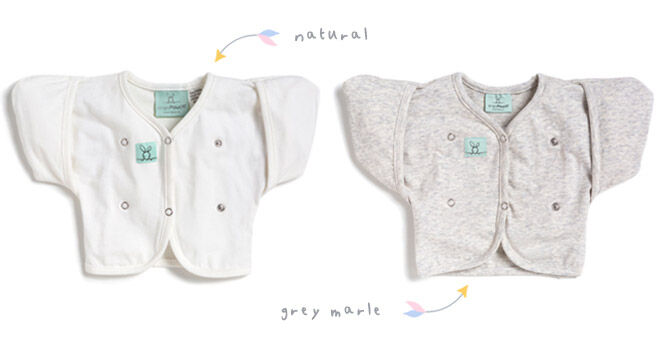 Made from lightweight, breathable, organic stretch jersey cotton, the Butterfly Cardi comfortably fits over any sleeping bags or suits. The 0.2 tog rating is suitable to wear all year round – pop over their winter sleeping bag or simply over bub's nappy during the warmer months. And the press studs ensure a snug, yet comfortable fit.
Available in two clean and contemporary colourways, Natural and Grey Marle, the Butterfly Cardi is suitable from 2-6 months.
The Butterfly Cardi is available online from ergoPouch ($24.95).
This post is sponsored.