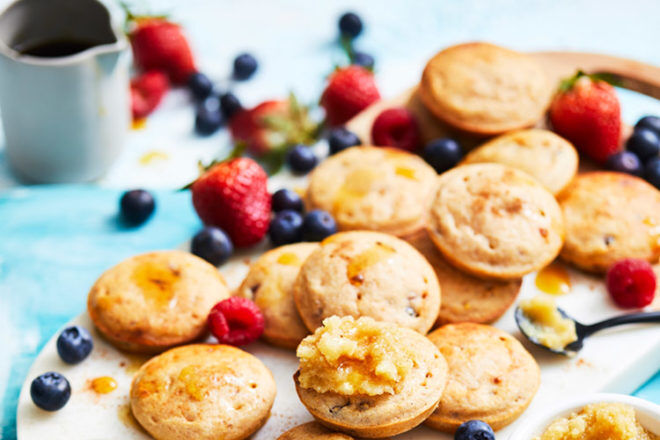 There's no doubt about it, a thermo appliance makes life that little bit easier.
These little golden beauties are pure breakfast bliss. Packed with wholesome, nutritious ingredients, pikelets are the sweetest way to start the day. Served with super tasty nut butter and a drizzle of maple syrup, there's a taste of heaven in every bite.
Let's get cooking …
Ingredients
2⁄3 cup (100g) raw cashews
2⁄3 cup (90g) raw macadamias
1⁄4 cup (60ml) pure maple syrup
11⁄2 cups (375ml) buttermilk or almond milk
11⁄2 cups (240g) wholemeal self-raising flour
1 egg
1 teaspoon ground cinnamon
1⁄2 cup (65g) sugar-free dried cranberries
extra virgin olive oil cooking spray
Method
STEP ONE: Preheat oven to 200°C/180°C fan-forced.
STEP TWO: To make nut butter, place cashews, macadamias and 2 tablespoons of the maple syrup in mixing bowl; blend for 40 sec/speed 10 or until finely chopped. Scrape down the side of the bowl. Add 1 tablespoon water; blend for 30 sec/speed 10 or until a smooth butter forms. Transfer to a small jar.
STEP THREE: Add buttermilk (or almond milk for a dairy-free option), 1 tablespoon water, flour, egg, cinnamon and remaining maple syrup to an uncleaned mixing bowl; blend for 15 sec/speed 7 or until mixture is smooth. Add cranberries; blend for 5 sec/speed 8.
STEP FOUR: Meanwhile, place two 12-hole (1⁄3-cup/80ml) non-stick muffin pans in the oven to preheat for 5 minutes. Working quickly, remove hot pans from oven and spray holes with oil, one at a time. Spoon slightly rounded tablespoons of mixture into oiled holes; bake for 10 minutes or until puffed slightly in the middle and cooked through. Cool in pans for 1 minute; invert pans onto a board and, using a small spatula, ease pikelets out.
STEP FIVE: Serve each pikelet topped with 1 teaspoon nut butter.
Top tip!
Dust pikelets with cinnamon, drizzle with pure maple syrup and serve with fresh seasonal fruit, such as figs, berries or slices of mango.
Take it
Pikelets can be made up to 1 week ahead and refrigerated in an airtight container.
Pikelets will also freeze for 1 month.
Nut butter can be made 2 weeks ahead and refrigerated.
---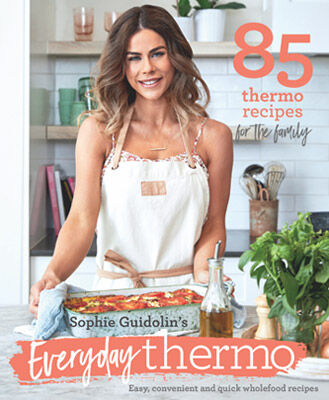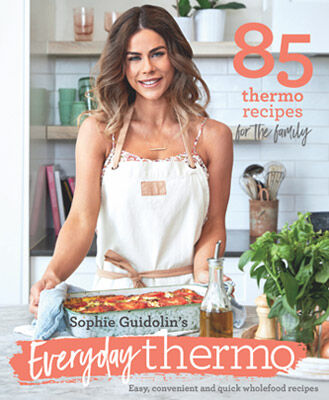 Recipes extracted from:
Everyday Thermo
Sophie Guidolin
($49.95)
---
Read next …
Searching for more mouth-watering breakfast ideas? Head right this way: