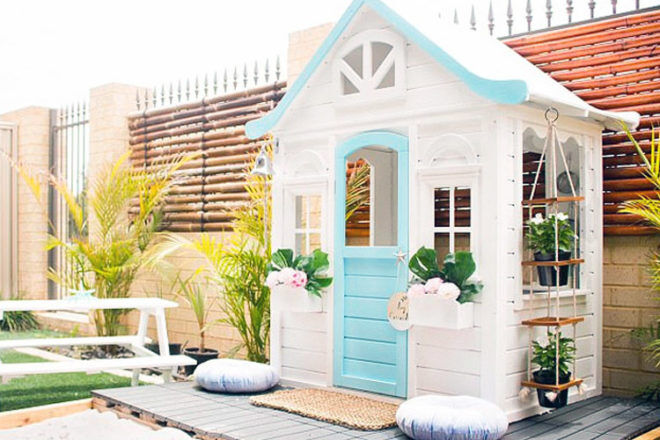 Crafty parents are pimping the hottest cubby going around, transforming the popular Kmart wooden cubby house into a thing of beauty.
With just a lick of paint, a few hours of hard work and some chic styling, mums and dads across Australia are transforming the $199 cubby into everything from a beachy, coastal hut to a super-luxe lemonade stand. One mum even hacked her Kmart cubby into a bed. Yep, these transformations have to be seen to be believed.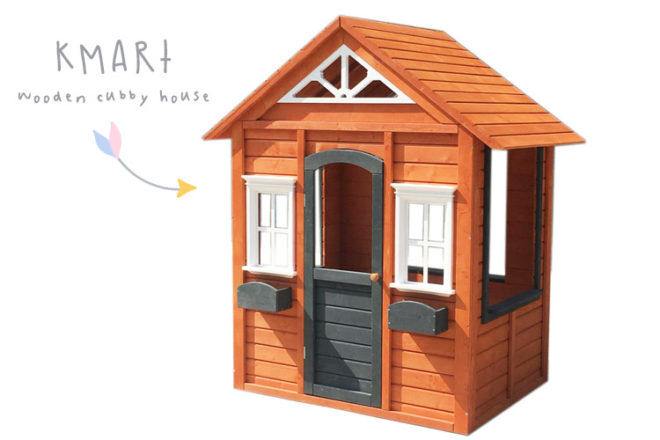 A trip to Kmart, followed by a detour to Bunnings and some elbow grease is all that's needed to recreate these stunners.
Available online from Kmart ($199)
Here are 23 of our favourite Kmart Cubby House hacks.
Bringing the outdoors in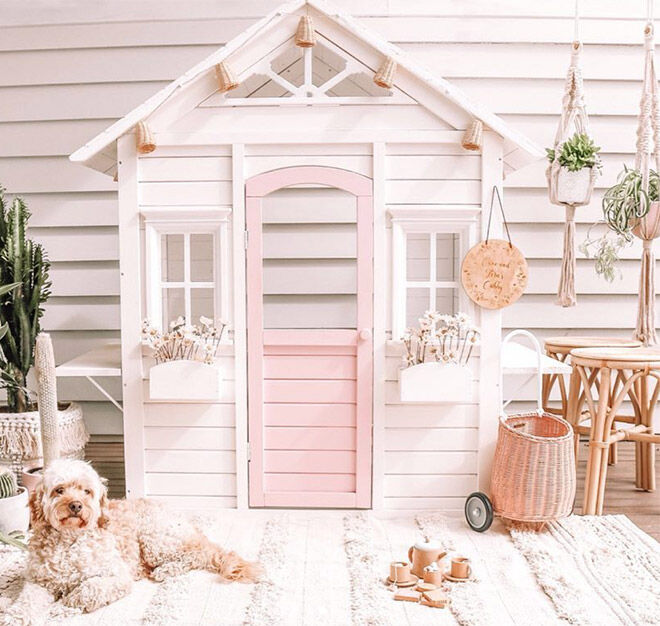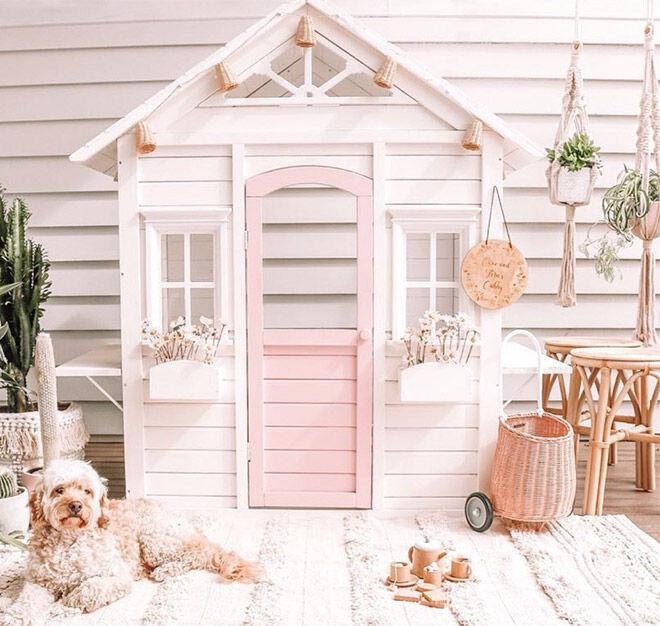 This little beauty has been transformed into a serene space, complete with serveries at both side windows to bring a touch of the outdoors in. (via dayswithwildflowers)
What a deck!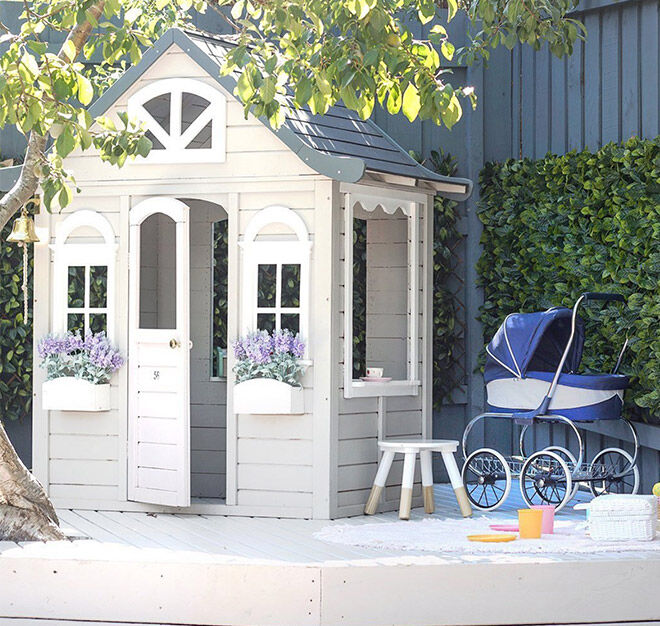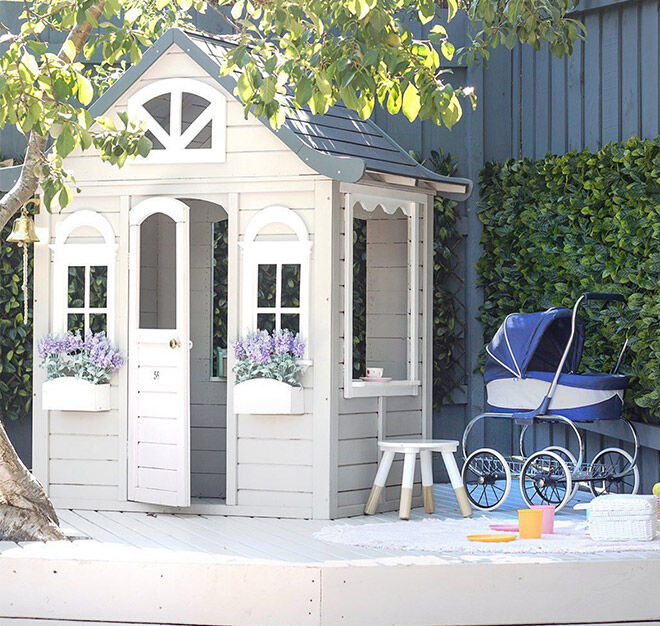 Elevated by more than just paint, this subtle wonder has its own deck, giving it a much more substantial feel. (via Alanna Jane)
Outdoor entertainer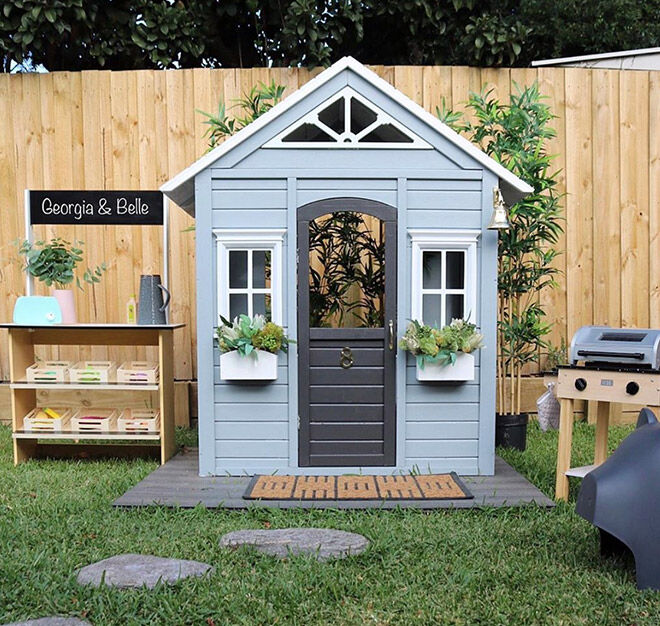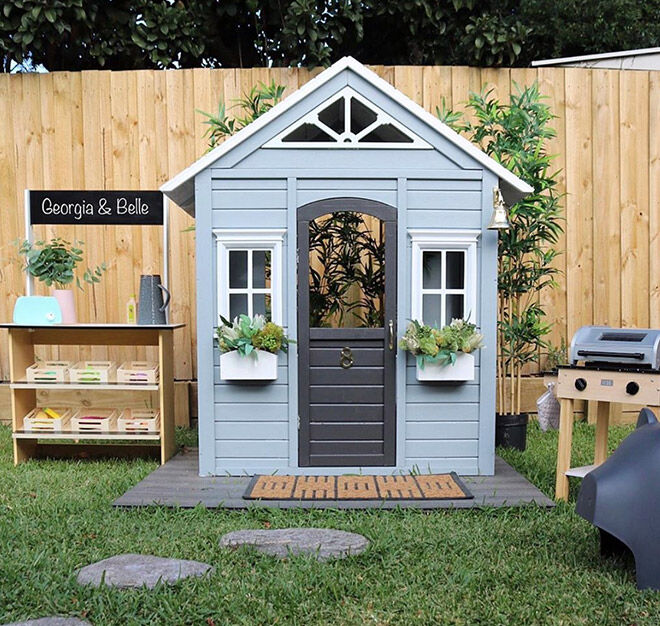 Darker, moodier colours give this Kmart cubby more of a suburban vibe. Throw in a BBQ and all is readiness for a summer of outdoor entertaining. (via Ziink Interiors)
A touch of pink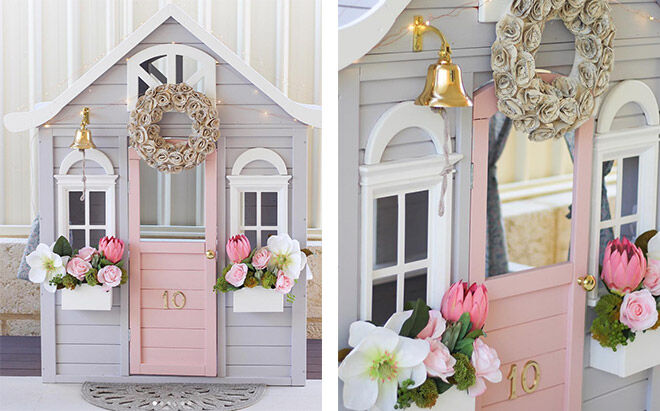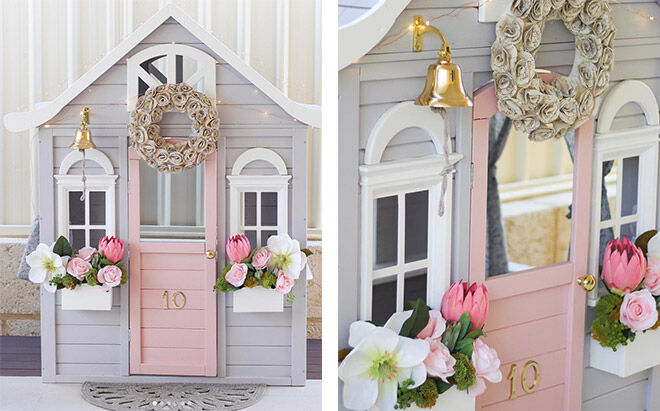 Handmade curtains, a sweet doormat and muted colours make for a sweet space. (via Gabrielle Azzollini)
Ring my bell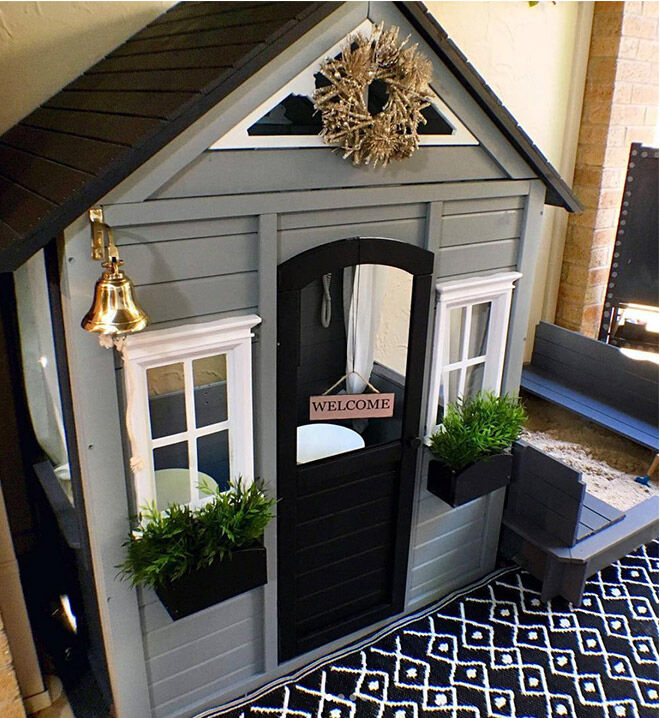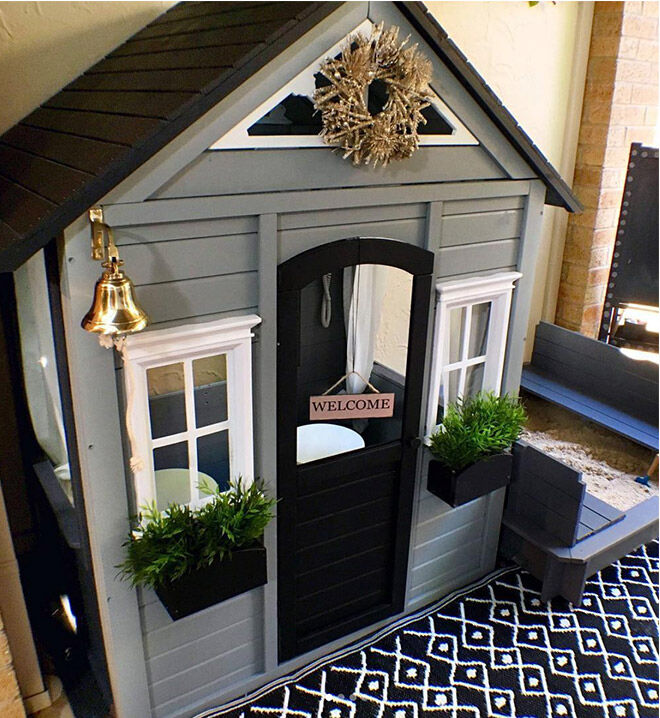 A Bunnings bell and dark colours combine for a ripper playspace. (via Bee Robertson)
A spring in your step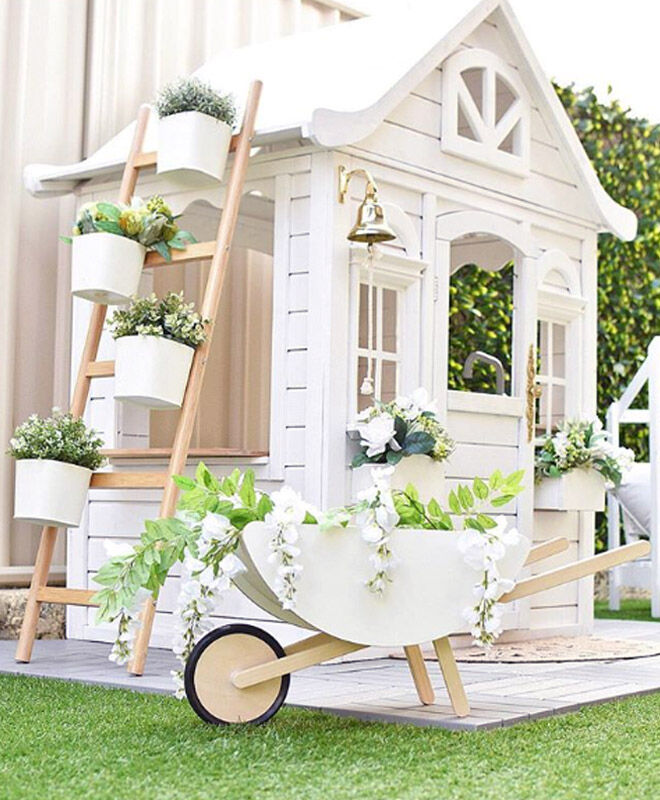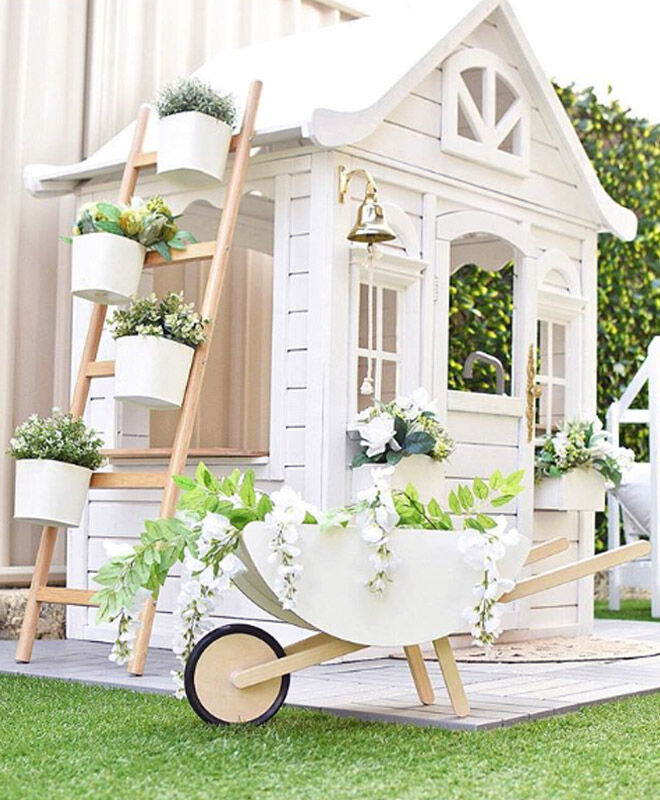 Fresh, bright white is the perfect backdrop for this spring-themed haven. A timber ladder attached to the side window frame is a nice style twist and gives extra space for hanging even more gorgeous greenery. (via Hudson & Harlow)
Santas little helpers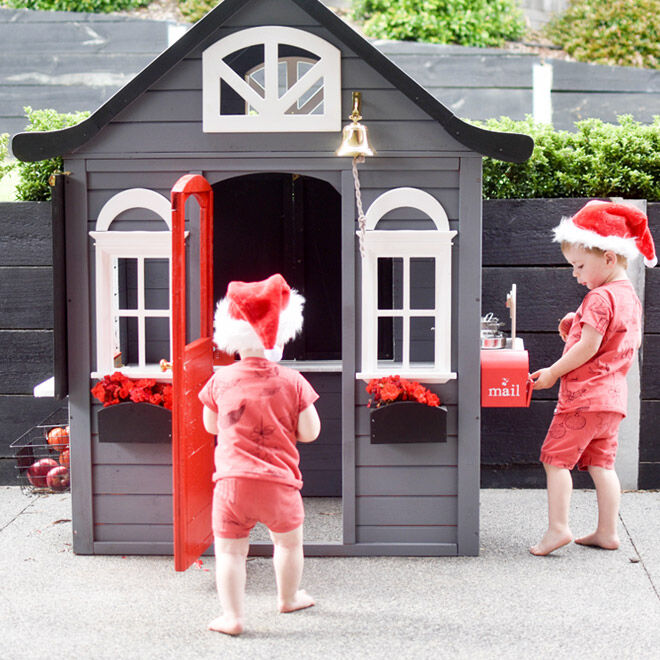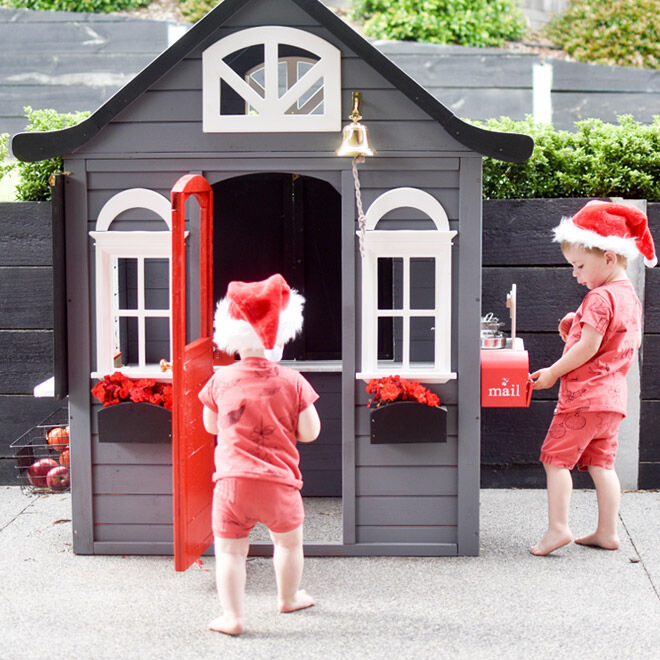 These little helpers relish in the magic of Christmas all year round with a mini mail room of their very own. Santa hats are optional but totally cute. (via MiniMacko)
Surfs Up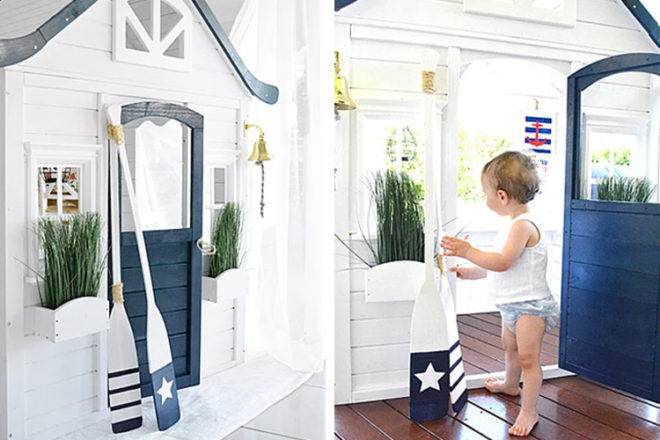 Stripping the kids cubby house back to basics gave this surf shack a truly authentic feel. Throw in some oars and a few handmade surfboards (thanks dad!) and the kids have a seriously rad room to play in. (via Mama Bearr)
Time for tea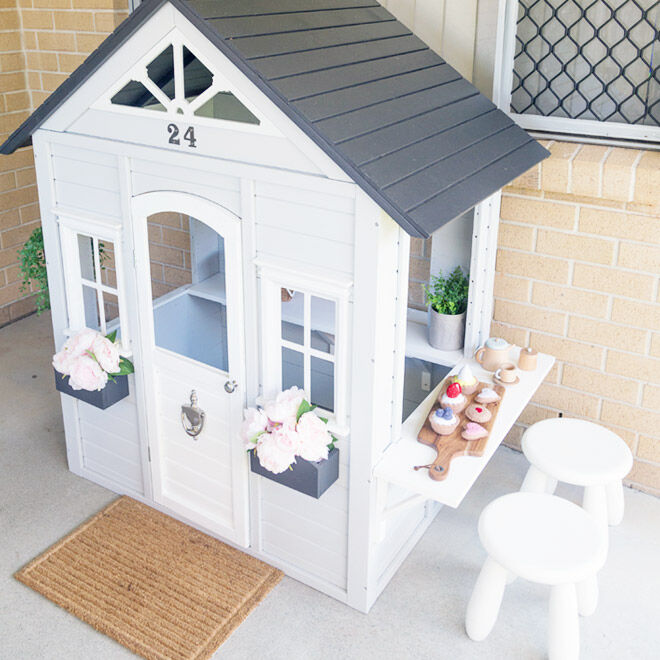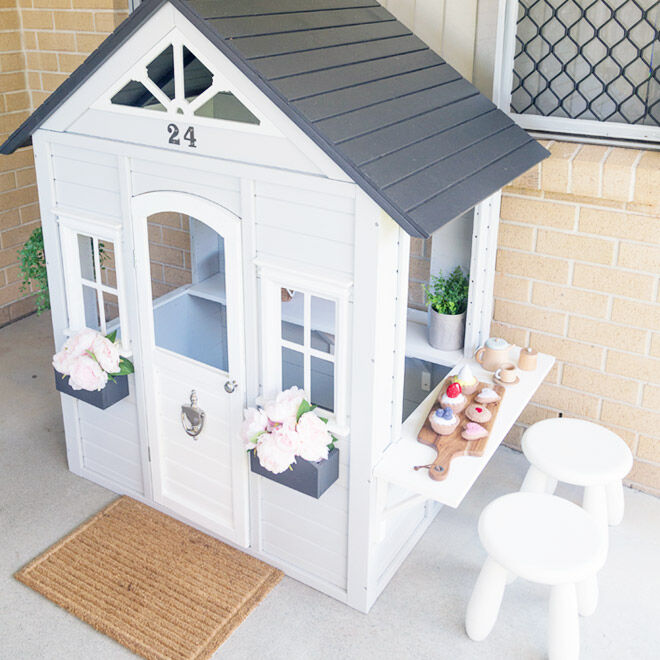 The tea is hot and the cakes are scrumptious! A mini cubby cafe, complete with the adorable door knocker and bar stools is enough to delight any little darling. (via Little Lifelong Learners)
Summer days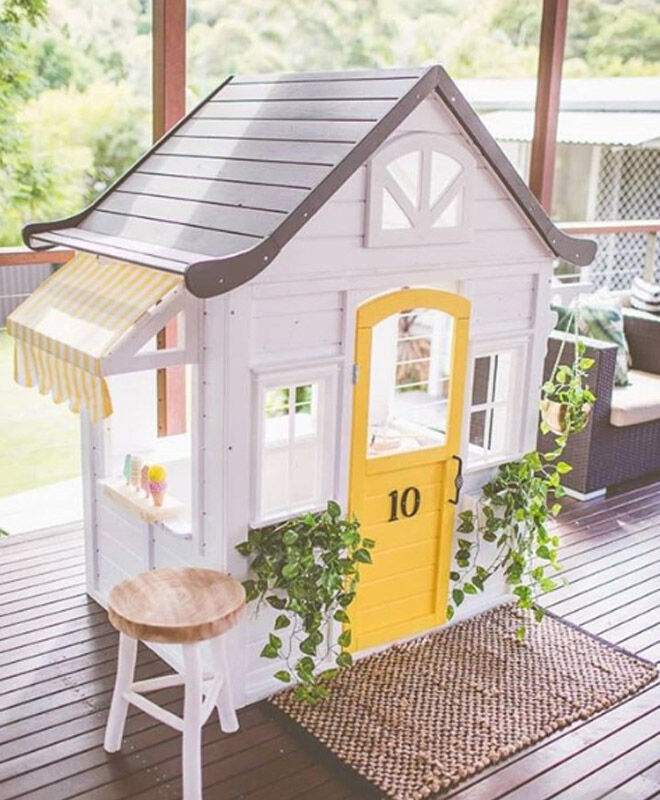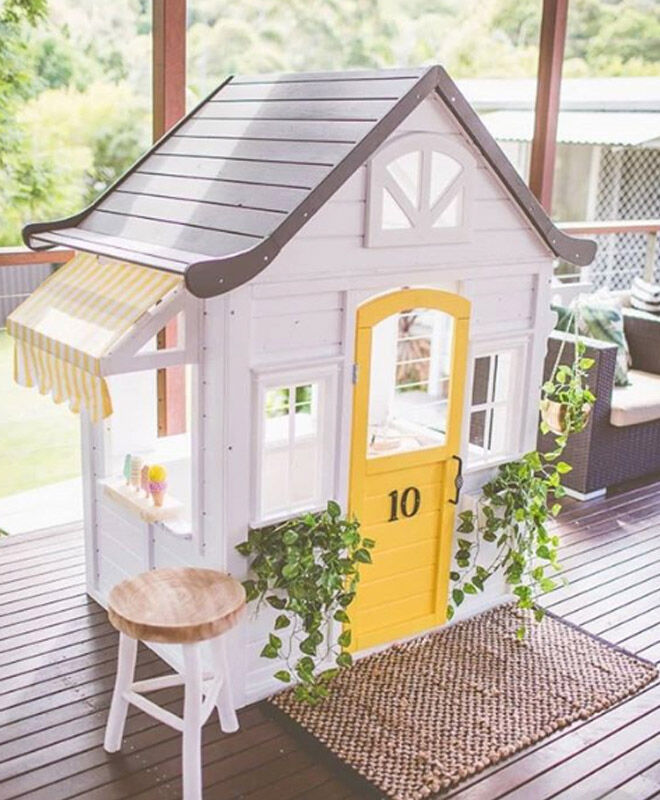 A sunny yellow door and colourful ice creams at the ready screams of summer fun for kids! (via Hailey Rodger)
A cubby with a view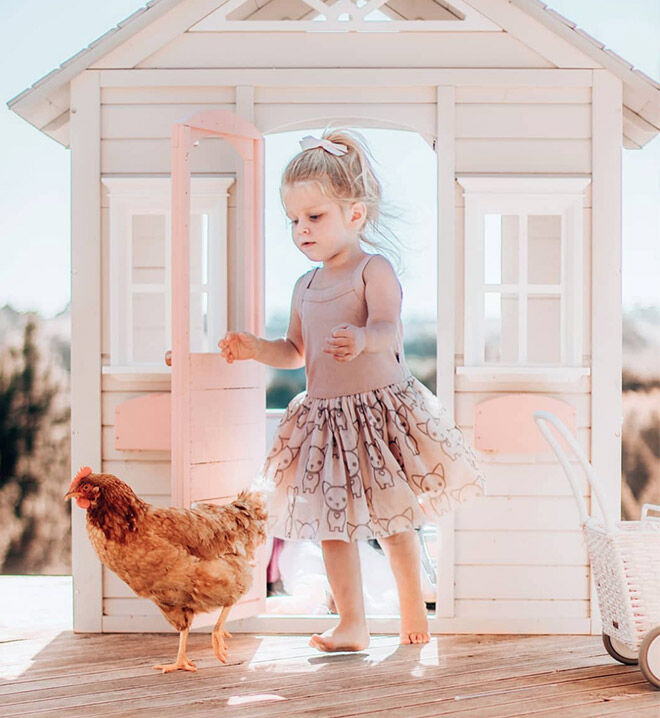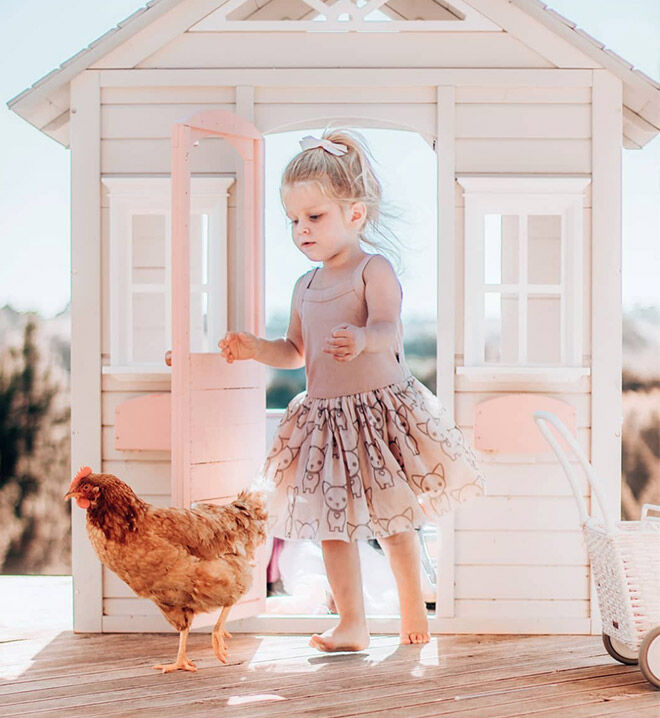 Placed on its own deck with a killer view, this subtle cubby is airy and bright. (via Emmy Sarney)
Sweet lemonade stand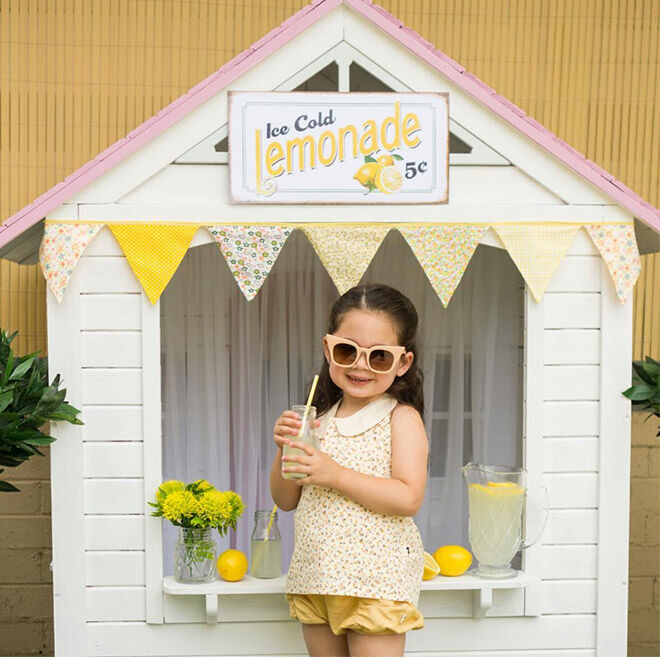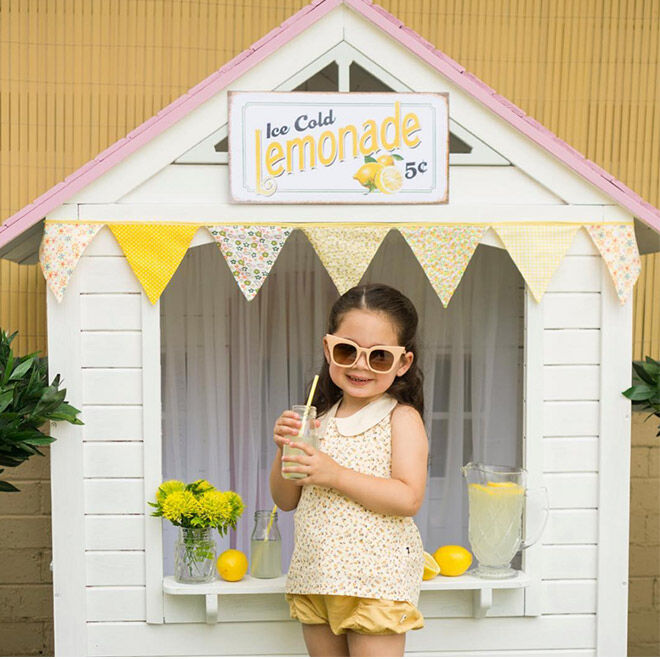 Flip the Kmart cubby around and it makes the perfect lemonade stand. Just add a little shelf and some cute bunting. (via Betty Kastanaras)
A delight in white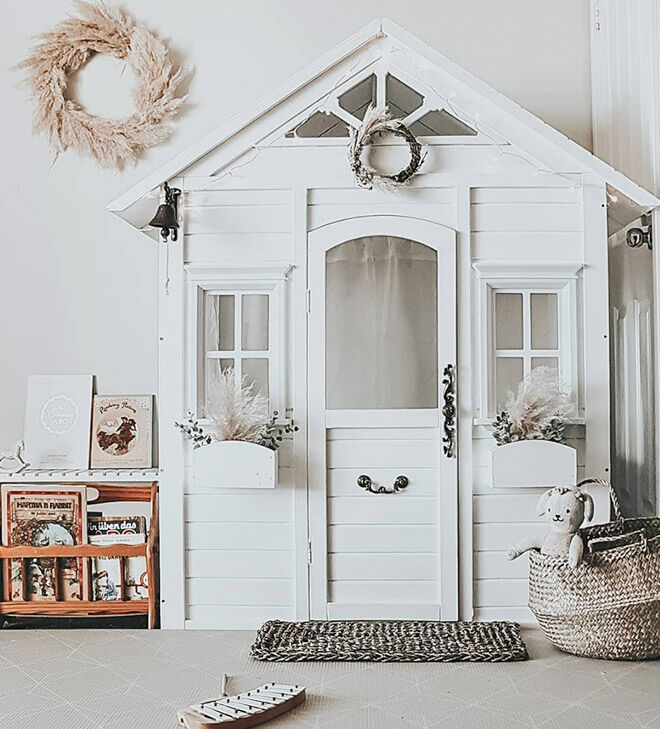 The Kmart cubby doesn't have to live outside, it makes a great little hidey hole in a playroom, and fits in perfectly once painted. (via Simone McPhee)
Welcome aboard!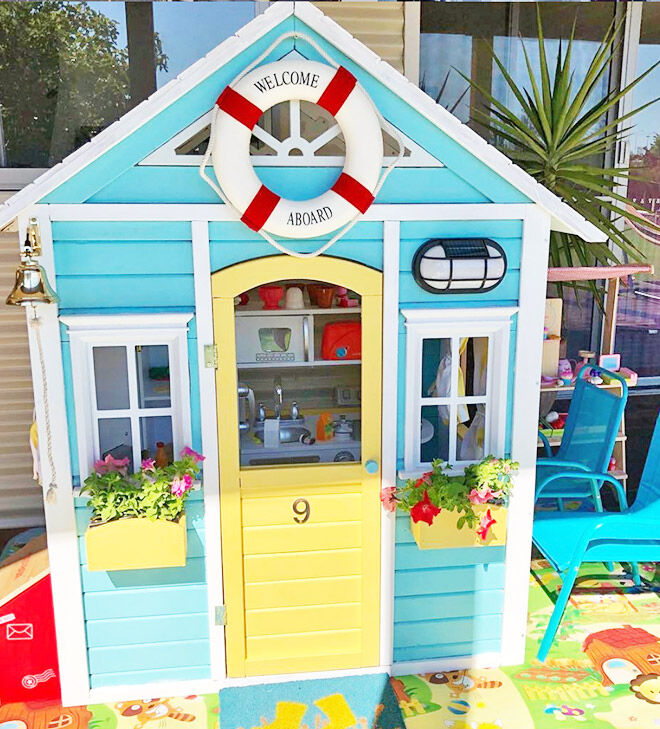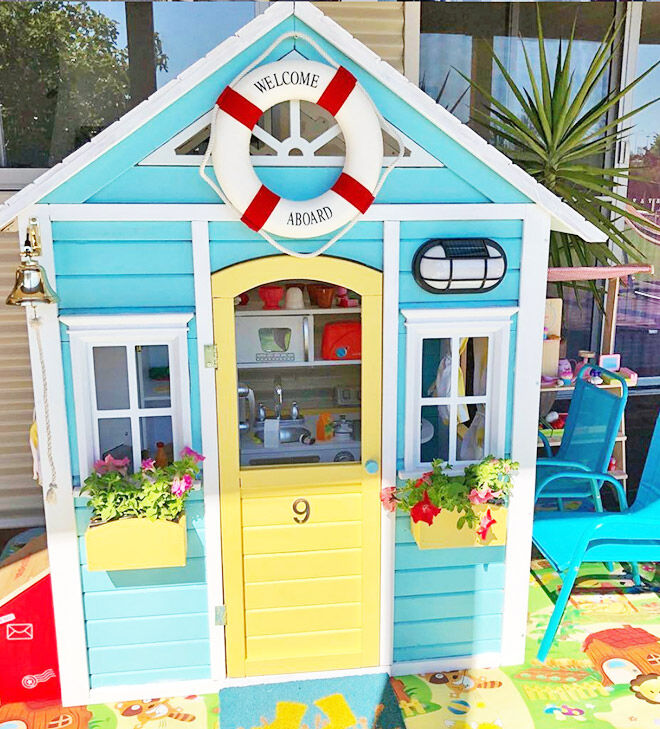 A distinct beachy vibe, complete with nautical lighting and a rescue ring. (via Patrycja Whipp)
Green thumbs welcome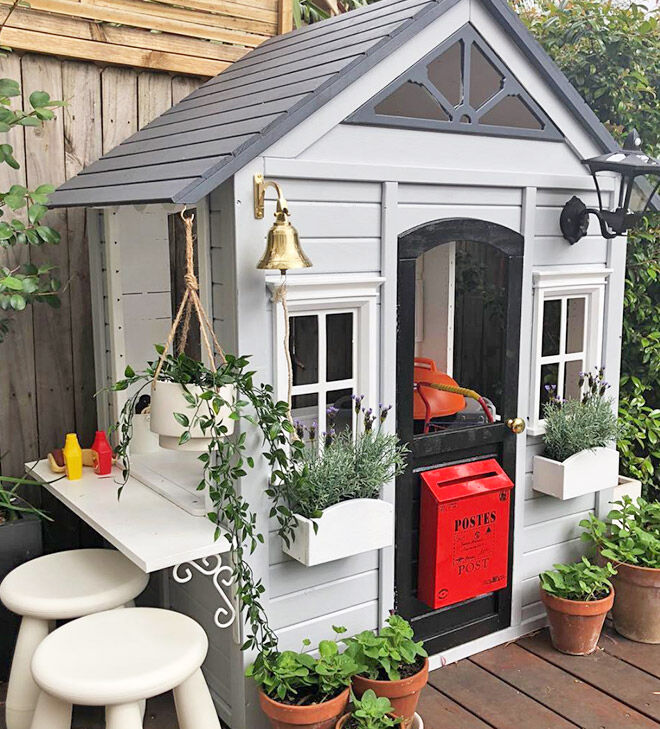 A burst of greenery transforms this Kmart cubby into the perfect little potter's shed. (via Rachael Hall)
Cubby bed hack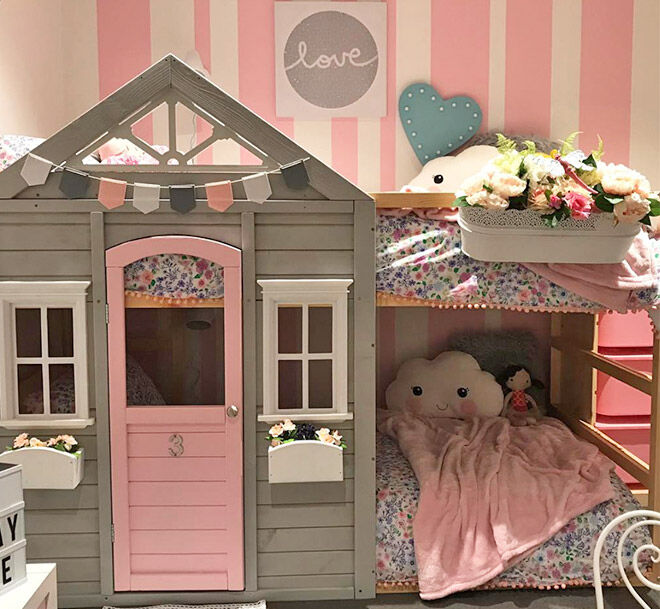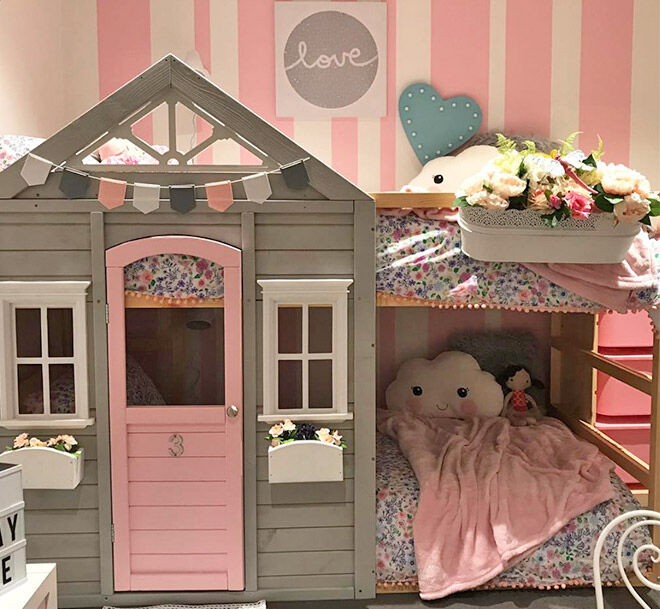 Well, who's a clever mum then! Haylee used just the front of the Kmart cubby, attached to an IKEA KURA bed to make an incredible cubby bed for her girls. (via Haylee Moyle)
Light and bright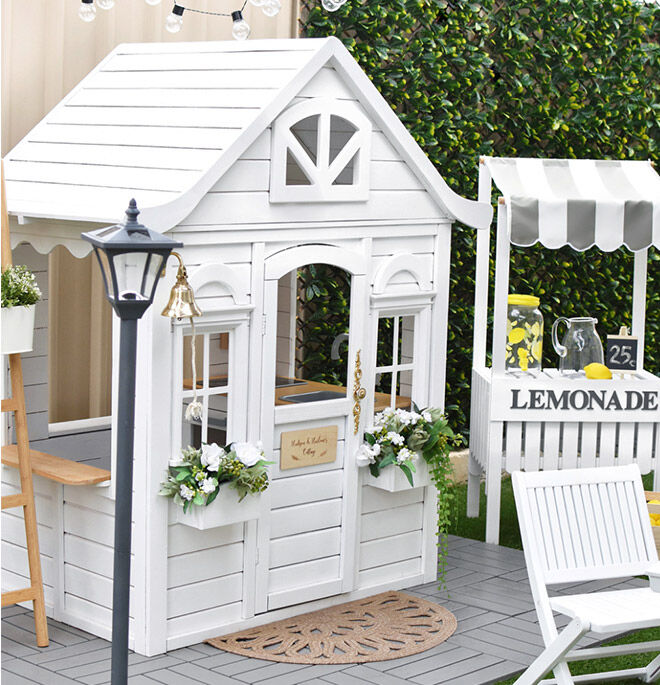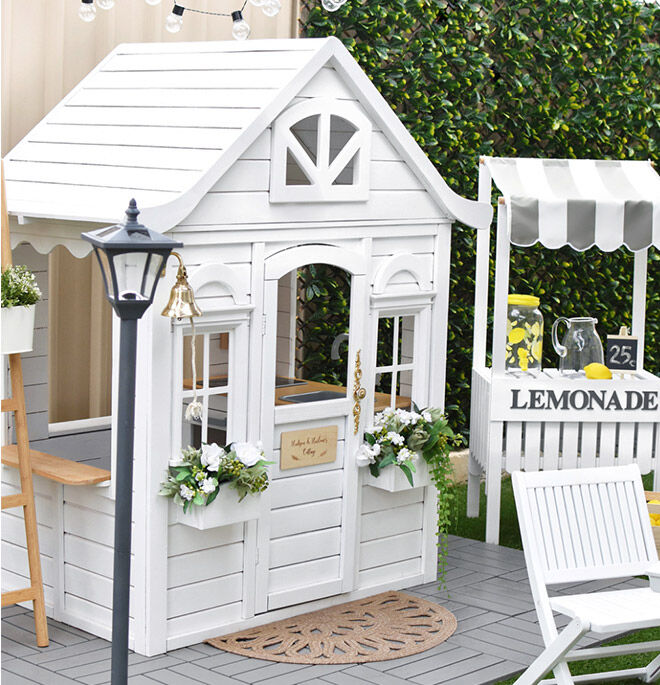 Some click-together decking and beautiful styling lift the most divine Kmart cubby to new heights. (via Alicia)
Fairy lights and flowers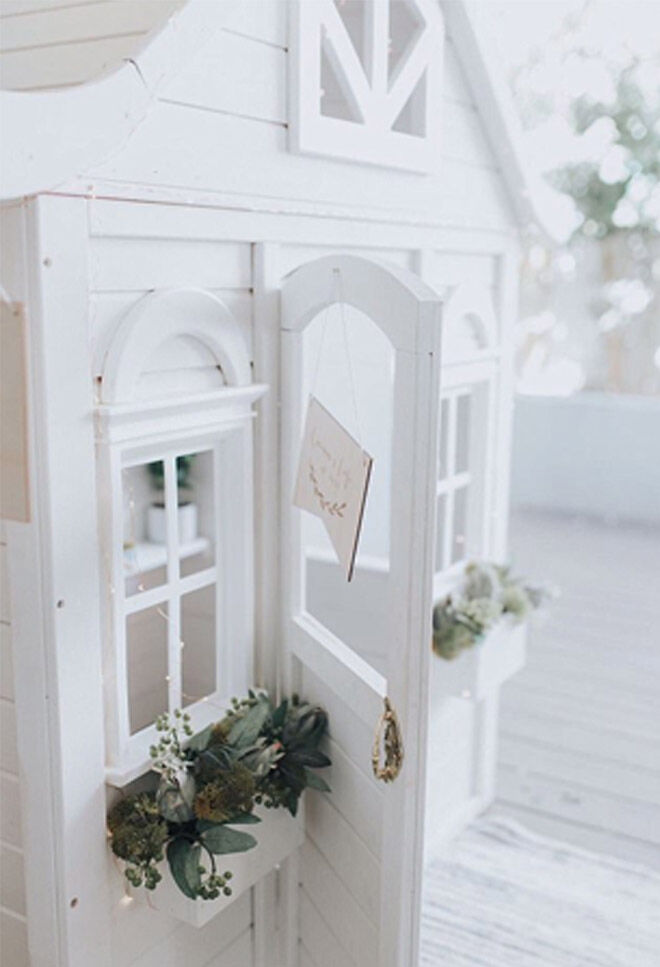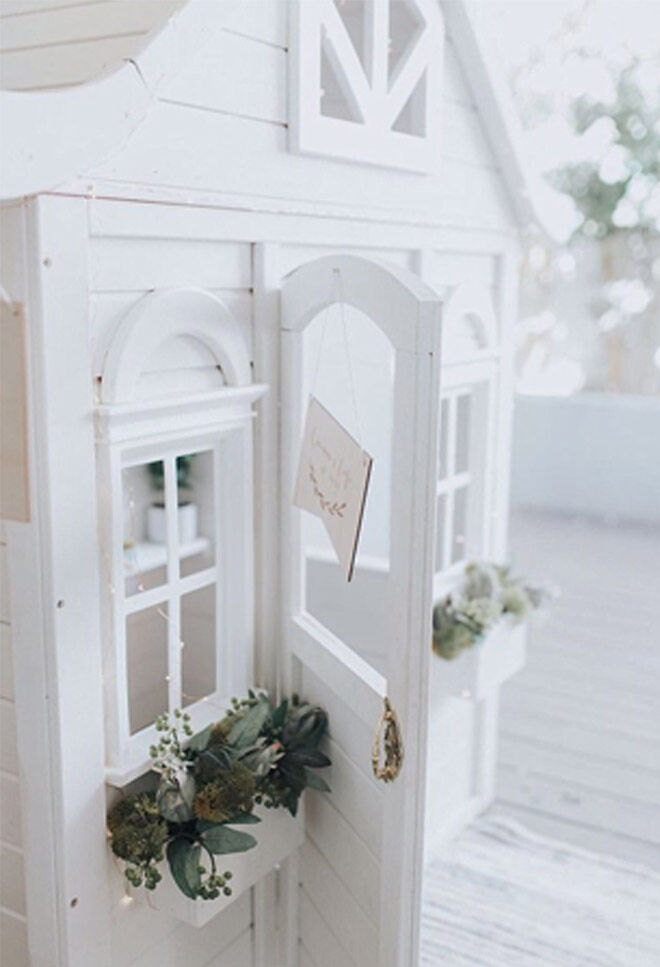 A bright white vision gently brought to life with fairy lights and flowers. (via Kristen Eramiha)
Red door wonder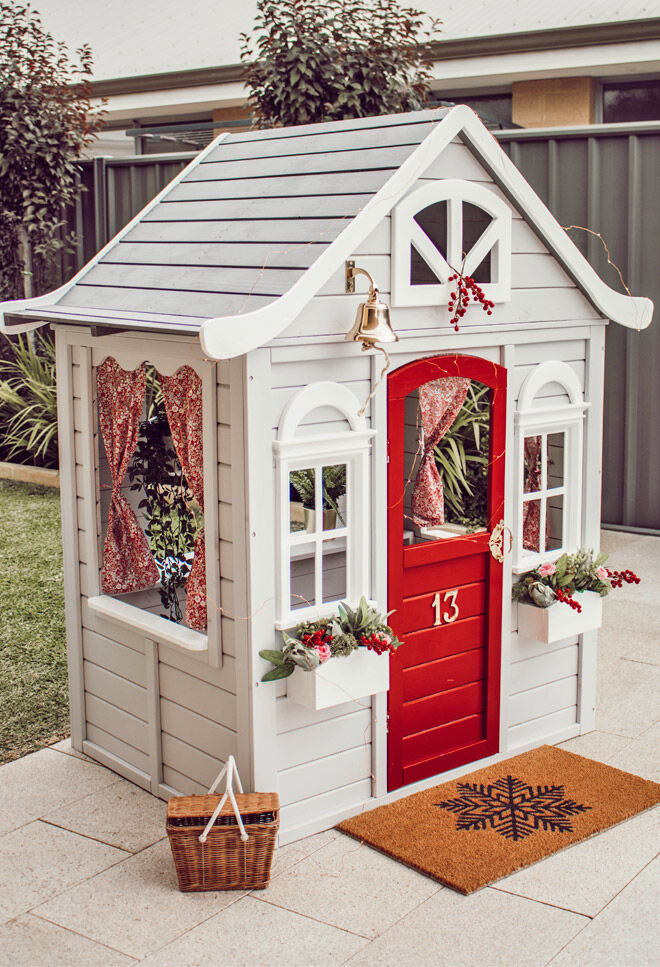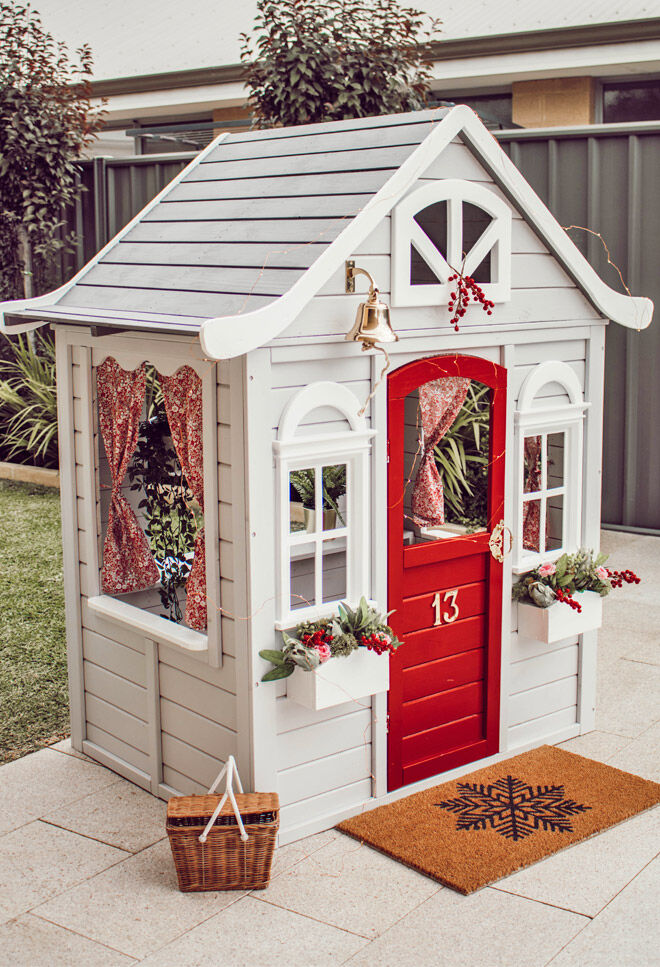 Just the right amount of pop makes this cubby a thing of beauty. (via Miss Kyree Loves)
Vroom vroom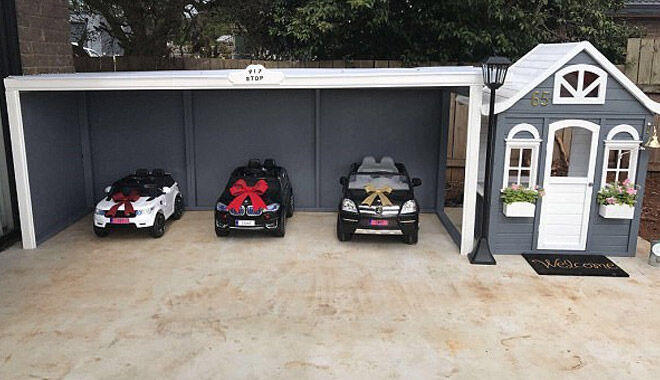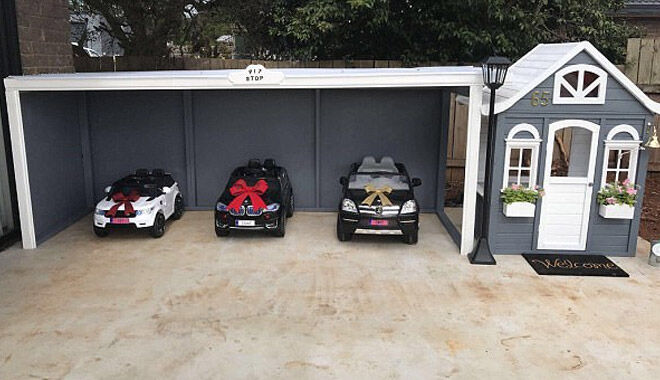 So, there are cubby makeovers and then there's the addition of a three car garage. This is next level. (via Angie Taylor)
Pastel perfection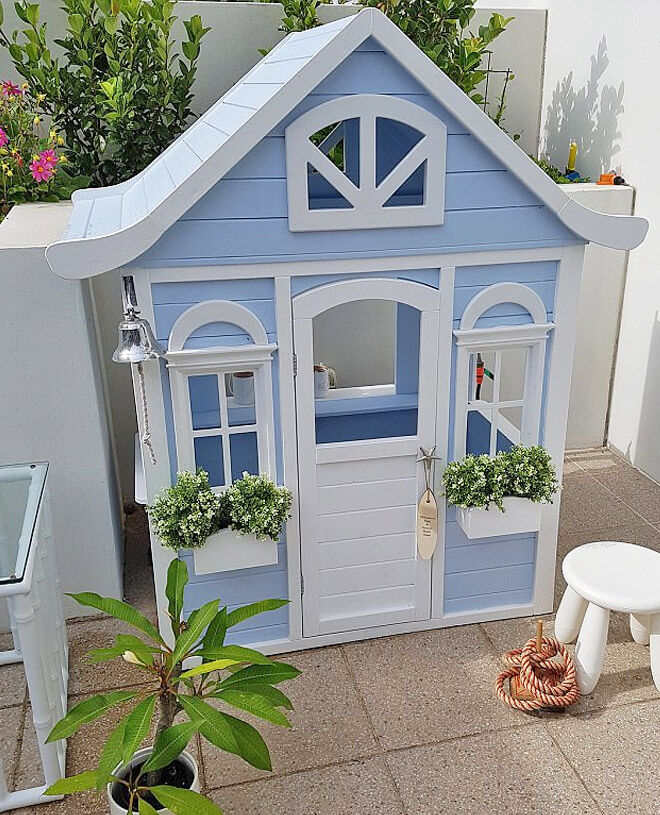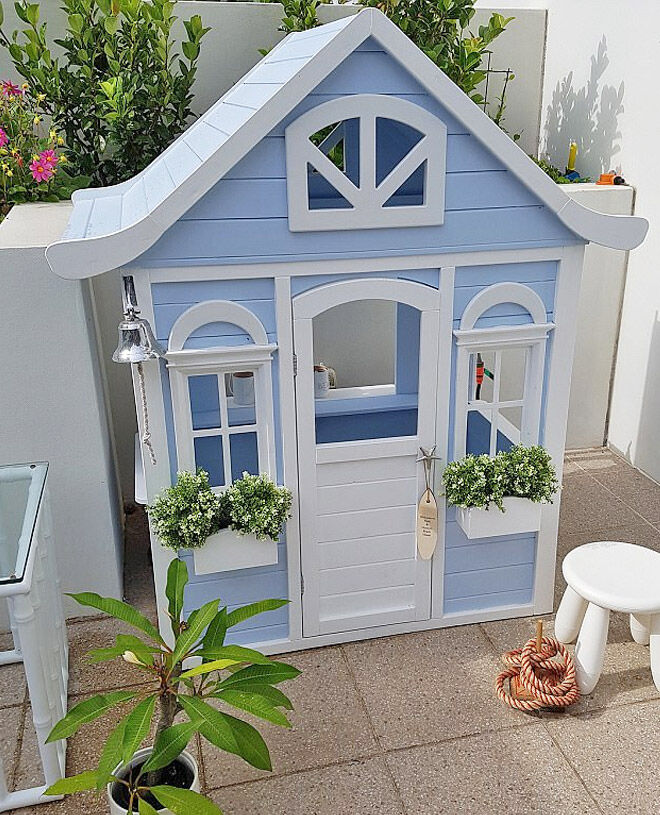 PR guru Roxy Jacenko gave her daughter's Kmart cubby the most adorable makeover. We're in awe. (via Pixie Curtis)
Coastal chic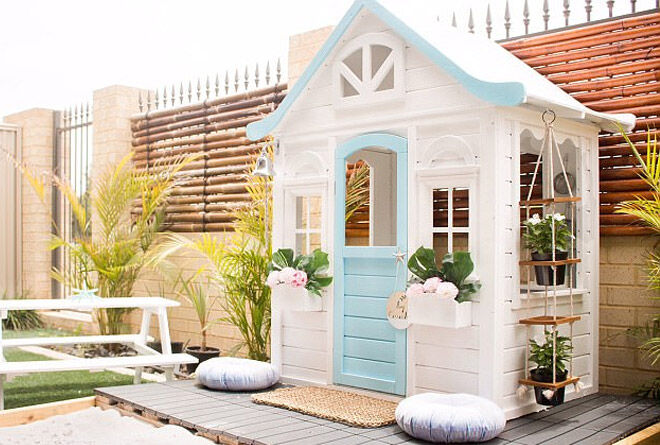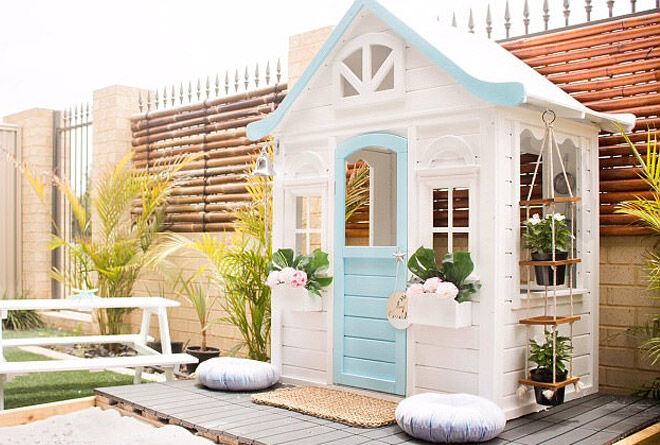 As if this gorgeous cubby didn't look beachy enough – mum and dad have given it it's own beach! What a great use of a sandpit. (via Britney Fair)
Little cubby blue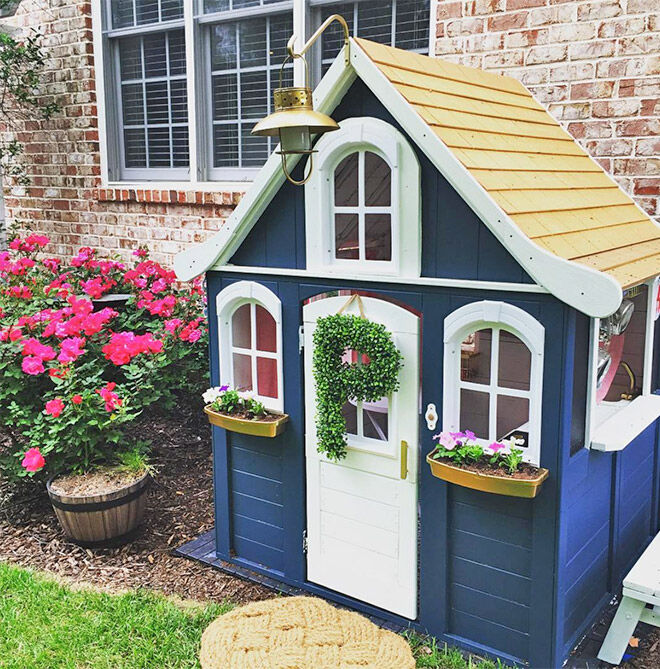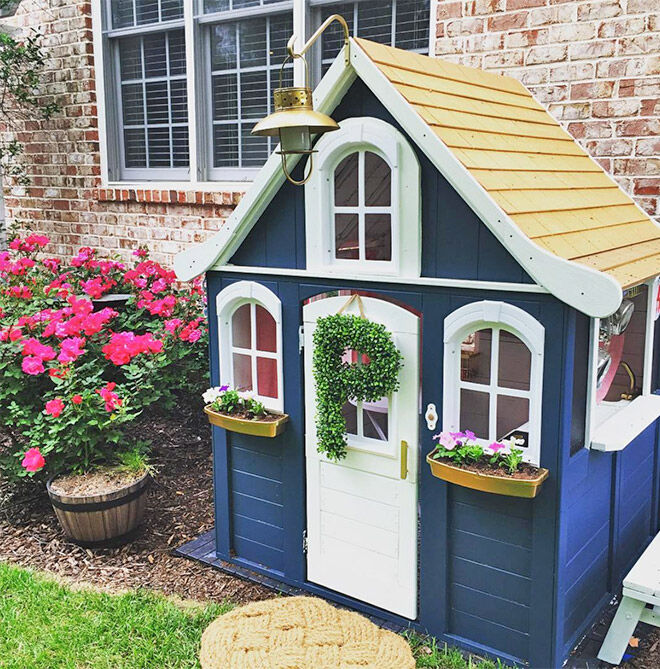 While most Kmart cubby makeovers are more on the muted side, we're digging this royal blue version – very coastal. (via Rock Paper Scissors)
Read next …
Looking for more hack ideas for the kiddies toys? These next articles have all the inspiration you need: