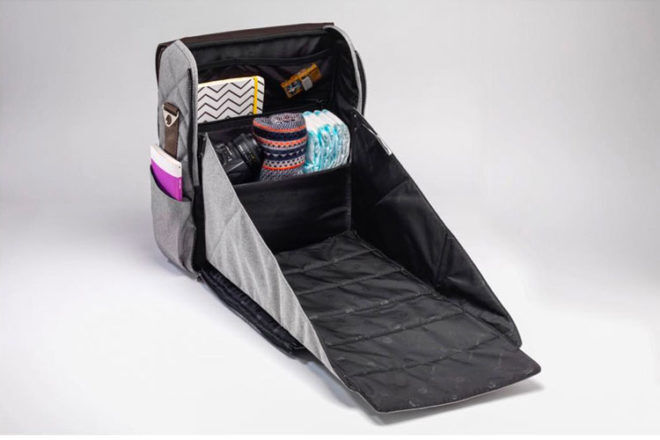 Getting caught out without a parents' room nearby is just one of the fun challenges we face with a teeny pooping machine in tow. But we've found a nappy bag that has a hidden, built-in change station for making unexpected nappy changes a breeze.
The Paperclip Nappy Bag is dashing, with the brains to back up its handsome looks thanks to the fold-out nappy changing station. It's comfy for little wrigglers and creates a little cocoon to keep them where they need to be while you deal with down there.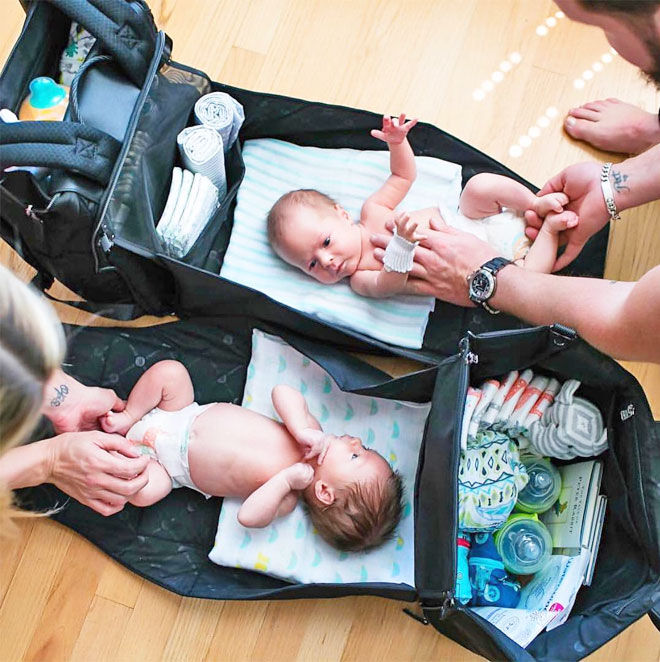 The backpack style Paperclip Nappy Bags are designed with ease-of-use in mind. In fact, the zip-out changing station is hidden at the back of the bag, so they actually look nothing like a traditional nappy bag.
The changing station part is anti-microbial and liquid-repellent, detachable and machine washable. And those higher sidewalls are to stop teetering tots from rolling away. The changing station part can also be zipped onto any Paperclip Diaper Bag, which is handy if you have two nappy bags on the go.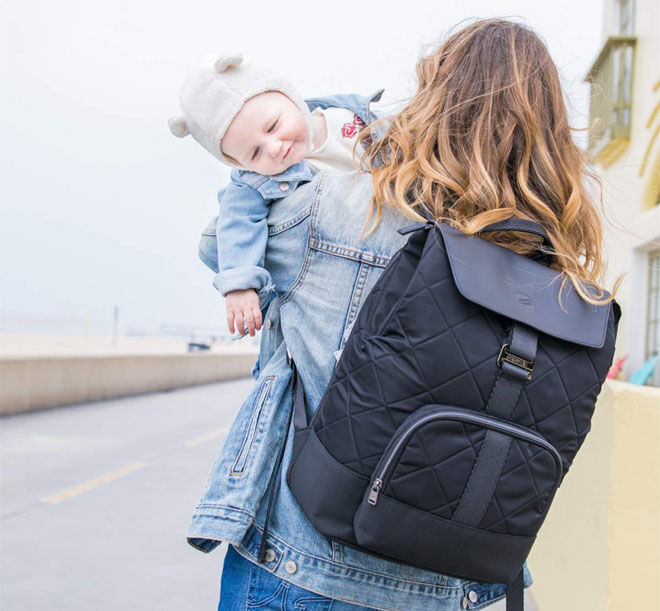 Inside the nappy bag is pretty smart too – it has 'customisable cubbies' so you can configure the inside whatever way you want. There's a wide-mouth zipper on top so that everything inside can be clearly seen (and large man-hands can get to everything!).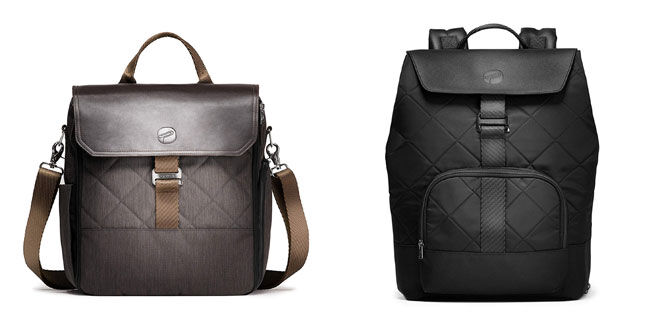 The straps can also be changed around, so it can be carried as a backpack, handbag, shoulder bag or attached to the pram. And the bonus with the slick, neutral look is that dads won't mind carrying this superbly-styled nappy bag around.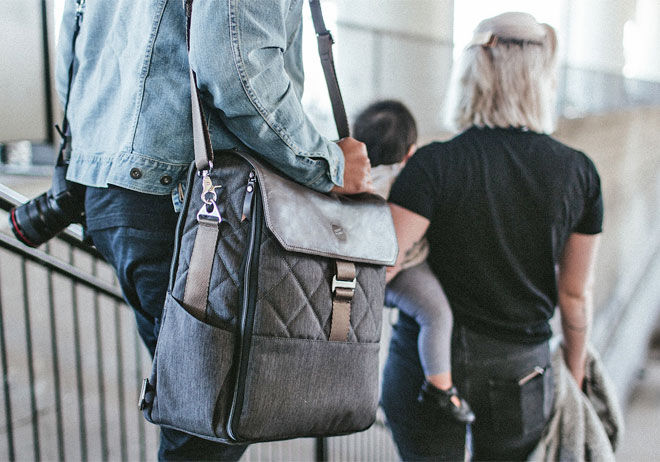 The JoJo Nappy Bag ($198.76) and the Bear Changing Bag ($159) are shipping to Australia for a reasonable cost.